Marshall
Thurs Oct 12 8:30PM | Ace Hotel New Orleans | Member $15 General $18
dir. Reginald Hudlin
As the nation teeters on the brink of WWII, a nearly bankrupt NAACP sends Thurgood Marshall (Chadwick Boseman) to conservative Connecticut to defend a black chauffeur against his wealthy socialite employer in a sexual assault and attempted murder trial that quickly became tabloid fodder. In need of a high profile victory but muzzled by a segregationist court, Marshall is partnered with Samuel Friedman (Josh Gad), a young Jewish lawyer who has never tried a case.
---

Tom of Finland
Thurs, Oct 12 1:30 PM | Ace Hotel New Orleans | Member $10 General $13
Wed, Oct 18 8:30PM | Cinebarre Canal Place 9 | Members $7 General $10
dir. Dome Karukoski
The proudly erotic drawings of artist Touko Laaksonen, known to the world as Tom of Finland, shaped the fantasies of a generation of gay men, influencing art and fashion before crossing over into the wider cultural consciousness. But who was the man behind the leather? Dome Karukoski's stirring biopic follows his life from the trenches of WWII and repressive Finnish society of the 1950s through his struggle to get his work published in California, where he and his art were finally embraced amid the sexual revolution of the 1970s. Tom's story is one of love, courage and perseverance, mirroring the gay liberation movement for which his leather-clad studs served as a defiant emblem.
---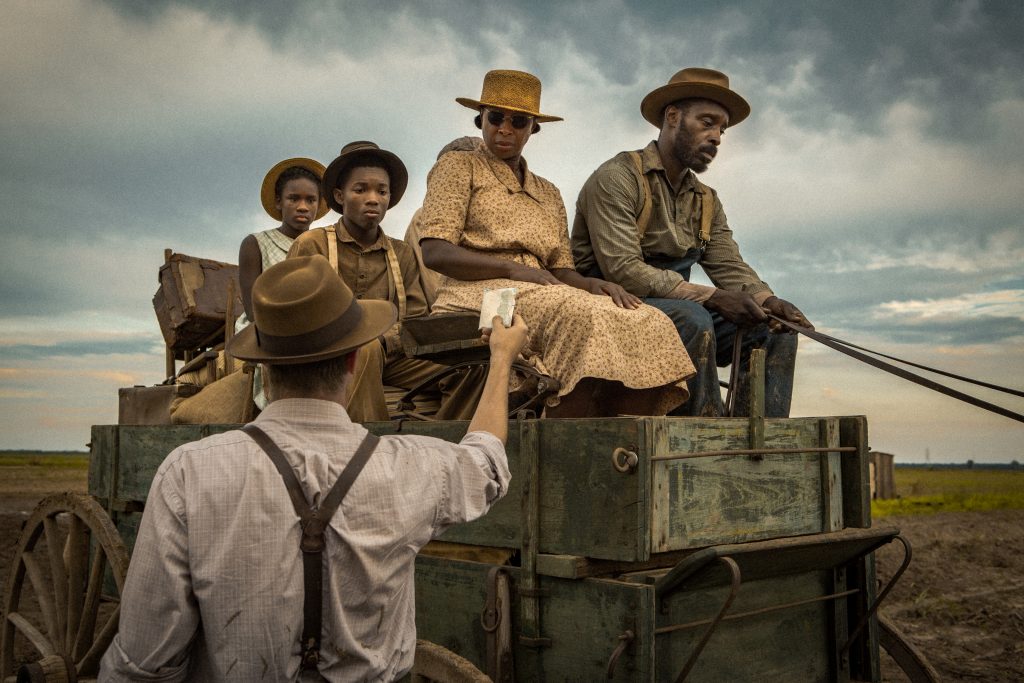 Mudbound
Thurs, Oct 19 | 7:00PM | The New Orleans Jazz Market | Member $15 General $18
dir. Dee Rees
Set in the rural American South during World War II, Dee Rees' Mudbound is an epic story of two families pitted against one another by a ruthless social hierarchy, yet bound together by the shared farmland of the Mississippi Delta. Mudbound follows the McAllan family, newly transplanted from the quiet civility of Memphis and unprepared for the harsh demands of farming. Despite the grandiose dreams of Henry (Jason Clarke), his wife Laura (Carey Mulligan) struggles to keep the faith in her husband's losing venture. Meanwhile, Hap and Florence Jackson (Rob Morgan, Mary J. Blige) — sharecroppers who have worked the land for generations — struggle bravely to build a small dream of their own despite the rigidly enforced social barriers they face. The war upends both families' plans as their returning loved ones, Jamie McAllan (Garrett Hedlund) and Ronsel Jackson (Jason Mitchell), forge a fast but uneasy friendship that challenges the brutal realities of the Jim Crow South in which they live.
---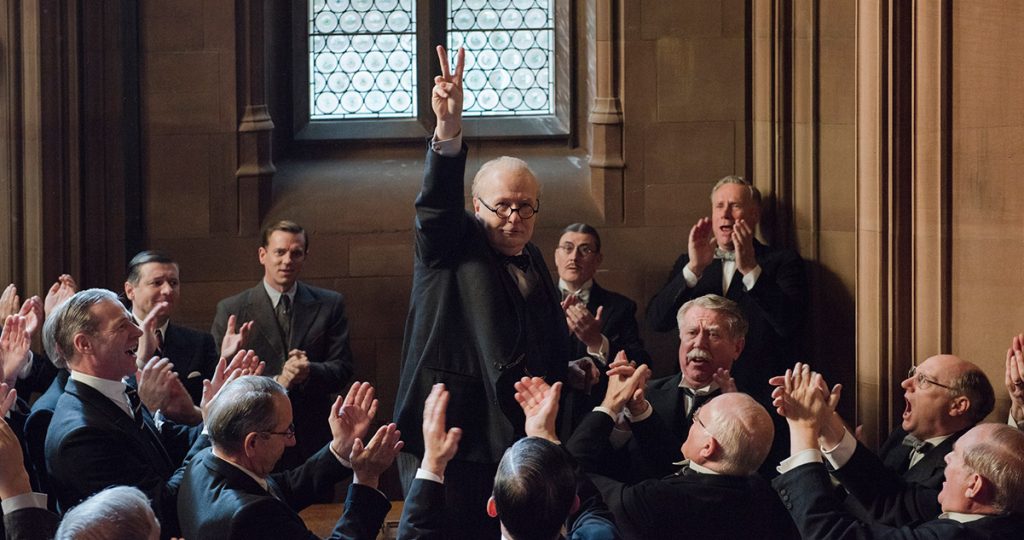 The Darkest Hour
Sun Oct 15 5:00PM | Prytania Theater | Member $15 General $18
dir. Joe Wright
A thrilling and inspiring true story begins on the eve of World War II as, within days of becoming Prime Minister of Great Britain, Winston Churchill (Academy Award nominee Gary Oldman) must face one of his most turbulent and defining trials: exploring a negotiated peace treaty with Nazi Germany, or standing firm to fight for the ideals, liberty, and freedom of a nation. As the unstoppable Nazi forces roll across Western Europe and the threat of invasion is imminent, and with an unprepared public, a skeptical King, and his own party plotting against him, Churchill must withstand his darkest hour, rally a nation, and attempt to change the course of world history.
---

Spoor
Sun, Oct 15 7:15 PM | Ace Hotel New Orleans | Member $20 General $15
dir. Agnieszka Holland
Janina Duszejko, an elderly woman, lives alone in the Klodzko Valley where a series of mysterious crimes are committed. Duszejko is convinced that she knows who or what is the murderer, but nobody believes her.
Immediately following the screening, three-time Academy Award™️  nominee Agnieszka Holland will hold an hour-long Masterclass.
---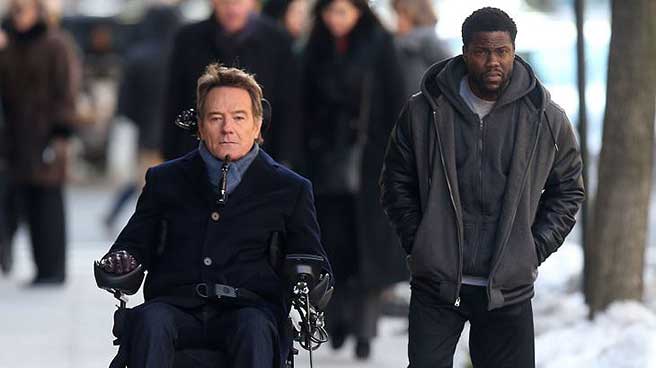 The Upside
Mon Oct 16 7:15PM | Prytania Theater | Member $15 General $18
dir. Neil Burger
Based on a true story, this remake of the critically acclaimed French film Les Intouchables chronicles the unexpected friendship between Phillip Lacasse (Bryan Cranston), a Park Avenue billionaire left paralyzed after a hang-gliding accident, and ex-con Dell Scott (Kevin Hart), in need of a job and a fresh start. From worlds apart, Phillip and Dell form an unlikely bond, bridging their differences and gaining invaluable wisdom in the process, giving each man a renewed sense of passion for all of life's possibilities. Also starring Nicole Kidman, Juliana Margulies, and Aja Naomi King, the film had its world premiere at the 2017 Toronto International Film Festival.
---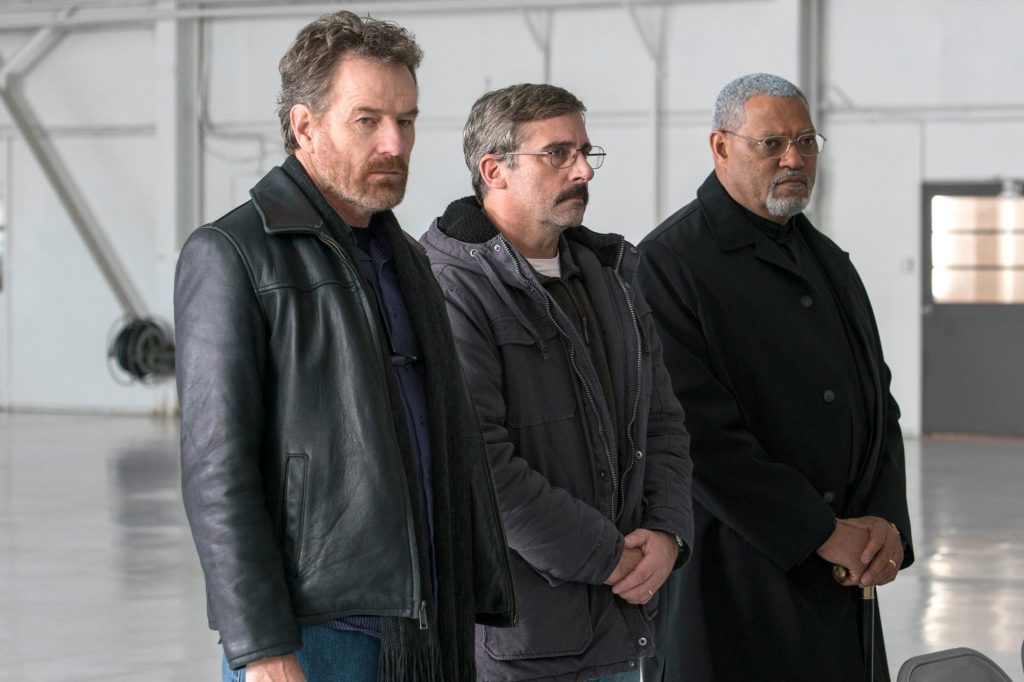 Last Flag Flying
Tues Oct 17 7:30PM | Prytania Theater | Member $15 General $18
dir. Richard Linklater
Thirty years after they served together in Vietnam, a former Navy Corpsman Larry "Doc" Shepherd (Steve Carell) reunites with his old military buddies, Sal Nealon (Bryan Cranston) and Reverend Richard Mueller (Laurence Fishburne), to bury his son, a young Marine killed in the Iraq War. With the casket, the three friends take a bittersweet road trip up the East Coast, reflecting on the impact of war and reminisce about their times together.  Marking a new direction for Linklater after his joyful college romp, Everybody Wants Some!!, Last Flag Flying is a poignant exploration of aging, masculinity, and friendship.
---

Roman J. Israel
Wed Oct 18 8:30PM | Ace Hotel New Orleans | Member $15 General $18
dir. Dan Gilroy
Denzel Washington stars as Roman Israel, a driven, idealistic defense attorney who, through a tumultuous series of events, finds himself in a crisis that leads to extreme action.
Tickets
---

I, Tonya
Thurs Oct 19 5:30PM | Ace Hotel New Orleans | Member $15 General $18
dir. Craig Gillespie
Award-winning director Craig Gillespie (Lars and the Real Girl) delves into one of the most lurid scandals in the world of competitive sports with his new film I,Tonya. Competitive ice skater Tonya Harding's (Margot Robbie) rises among the ranks at the U.S. Figure Skating Championships, but her future in the sport is thrown into doubt when her ex-husband intervenes.
---

Call Me By Your Name
Thurs Oct 19 8:00PM | Ace Hotel New Orleans | Member $20 General $25
dir. Luca Guadagnino
Summer is a perpetual state of being at the Perlmans' Italian villa. Lush, lazy mornings become long, wine-filled evenings, ensconced in discussions of Greco-Roman art and the sounds of Mahler on piano. Oliver, a 24-year-old research assistant (Armie Hammer), joins the Perlmans for six weeks of study before returning to his position at Columbia. 17-year old Elio (Timothée Chalamet) is immediately infatuated. They begin a tense series of furtive glances and curt conversations, both enchanted but unwilling to meet the other halfway. A coming of age story. A tale of first love. Americans summering in beautiful, foreign locales. Any categorization would be an oversimplification of the evocative and intoxicating world of Call Me By Your Name.
---