Louisiana Shorts: More Than Monuments
Sun Oct 15 7:45PM | Ace Hotel New Orleans | Member $10 General $13
Thurs Oct 19 3:30PM | Ace Hotel New Orleans | Member $7 General $10
Goodbye, Old Glory
USA | 2017 | 17 min | DIR: Jordan Haro (World Premiere)
Mid-City's statue of Jefferson Davis, former president of the Confederacy, serves as the battleground for the argument over the removal of the Confederate monuments. In this contentious stand-off, Louisianans camp out with hot trays of food and lawn chairs, and while they argue over history, passions intensify and violence looms large.
Community Partners: Louis A Martinet Foundation, Louisiana Chapter National Lawyers Guild
Silent Parade or the Soul Rebels Vs. Robert E. Lee
USA | 2017 | 10 min | DIR: William Cordova (US Premiere)
The Soul Rebels, one of New Orleans' most revered brass bands, confronts the legacy of slavery in a powerful rooftop performance across from Robert E. Lee's statue.
Community Partners: NOLA Hip Hop Archive, Music & Culture Coalition of New Orleans (MaCCNO), Prospect New Orleans
Divided City
USA | 2017 | 30 min | DIR: Andrea B. Scott and Katie Mitchell (World Premiere)
Members of the Monumental Task Committee and the Sons of Confederate Veterans reveal the nostalgia that they feel for antebellum Southern values. Leaders of Take 'Em Down Nola contend that such a perspective conveniently omits the fundamental role slavery played in the making of these leaders. Radio commentary fuels the impassioned soundtrack of this film, which documents the days leading up to the city council vote all the way to the statues' removal.
Community Partner: Louis A Martinet Foundation
---
Dolores
Tues Oct 17 8:30PM | The New Orleans Advocate | Member $10 General $13
dir. Peter Bratt
The greatest political organizer you've never heard of is a Mexican-American divorcée with eleven children, a close friend of Bobby Kennedy and Gloria Steinem, and a co-founder of the National Farmworkers Association with César Chavéz. Mistakenly called "César Chavéz's girlfriend" instead of "co-founder" or "colleague," Dolores Huerta has been all but erased from the history books and diminished in her role as a top leader of Latino rights movements. Produced by Carlos Santana, Dolores crafts a stirring and frustrating portrait of an American hero that has not been given proper recognition. -LA
---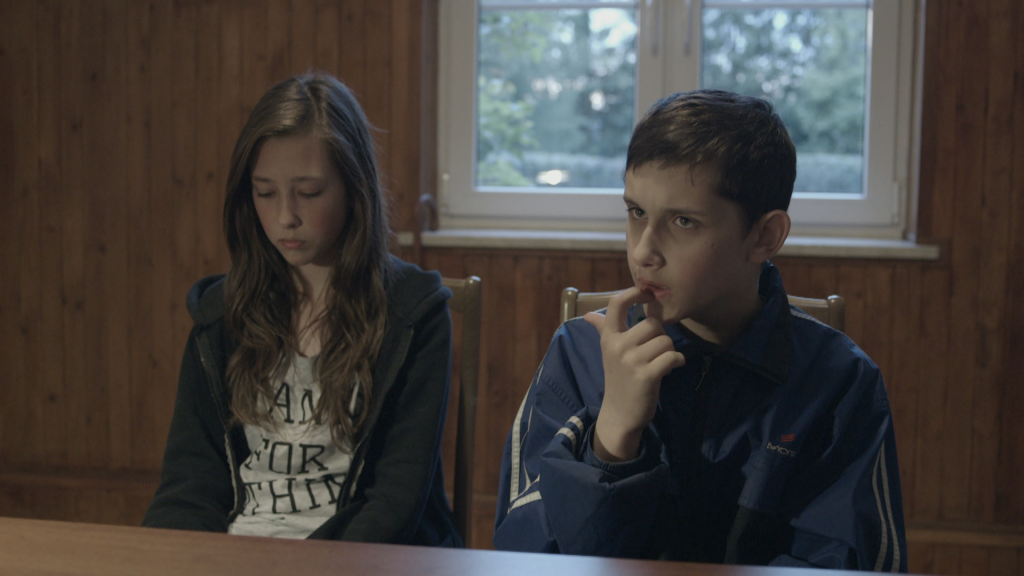 Communion (Komunia)
Thurs Oct 12 1:00PM | Members $7 General $10
Sun Oct 15 12:15PM | Member $10 General $13
dir. Anna Zamecka
14-year-old Ola has largely replaced her alcoholic father as head of her family, minding her live-wire younger brother Nikodem and longing to reunite with their absent mother. It's almost time for Nikodem's first communion, and successfully catechising her deeply irreligious brother seems like Ola's big chance to affect the longed-for reunion and impress the priests and social workers who manage her family. In her feature debut, Anna Zamecka secrets her camera into Ola's impossibly cramped apartment, ducking the daily crossfire of bickering and tears. Never looming or claustrophobic, her gaze achieves an illuminating closeness, peeling away sentimentality and unveiling the pain that runs in a family. -JK
---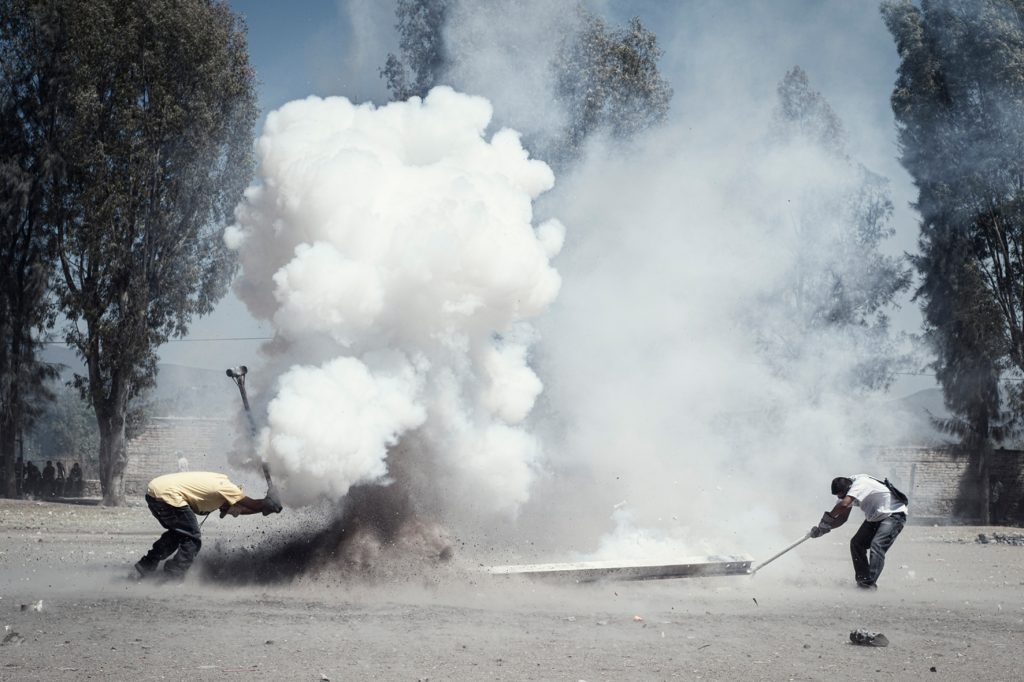 The Thunder Feast (Truenos de San Juan)
Sat Oct 14 6:30PM | Cinebarre Canal Place 9 | Member $10 General $13
Tues Oct 17 5:30PM | Ace Hotel New Orleans | Member $10 General $13
dir. Santiago Maza Stern
For the residents of of San Juan de la Vega, in Guanajuato, Mexico, Carnival is a celebration of their patron saint, San Juanito. Legend regards San Juanito as a local Robin Hood, and the locals use explosive hammers, detonated by swinging them onto the ground, to recreate a centuries-old battle where the wealthy and the poor struggled over the same land. Exhilarating footage and bold filmmaking brings the viewer into the excitement of the festival which has divided the generations of the community. Older residents resent the mayhem that accompanies the dangerous explosives, but a young group of rabble rousers insist that it's all part of the tradition. The local authorities can't seem to make up their mind. – KM
Filmmaker scheduled to attend
US Premiere
Preceded by the short film "Skull and Bones" (5 min).
---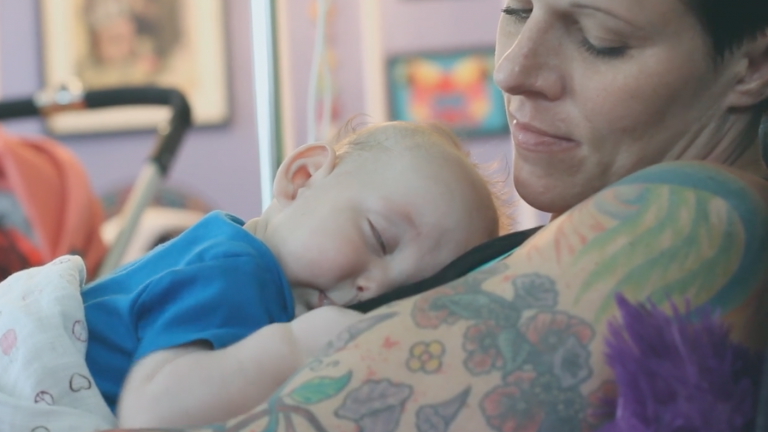 The Family I Had
Sun Oct 15 6:00PM | The Broad Theater | Member $10 General $13
Thurs Oct 19 6:15PM | Cinebarre Canal Place 9 | Member $10 General $13
dir. Katie Green & Carlye Rubin
A single act of fatal violence has turned a family upside down, but the murder follows a dark series of precursors that transcend multiple generations. Paris, who killed his 4-year-old sister when he was 13, recounts his life before and after the incident from prison. As this film unravels the psyches of its subjects, it explores the behavioral and genetic traits that Paris' family members share. His mother, Charity, struggles to reconcile the brutal act of her son with the forgiveness she seeks on a daily basis. Paris remains close with his grandmother, whose sinister, melodramatic past is a source of pride for her. In this fascinating true crime story, secrets hide in plain sight, but the future remains obscured. -KM
Filmmaker scheduled to attend.