Free screenings thanks to the generous support of The Helis Foundation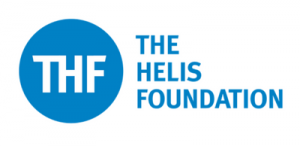 Ask the Sexpert (Documentary Feature)
Thurs, Oct 12 | 6:45 pm | The New Orleans Advocate
dir. Vaishali Sinha
90-year-old Dr. Mahinder Watsa is a fixture on page 34 of the Mumbai Mirror, where he doles out sage counsel to the city's impotent, celibate, and otherwise sexually perplexed. In a country whose sexual mores are still catching up to its surging economy, the retired gynecologist is a hero to his readership and a comfort to the anonymous patients who make pilgrimage to his backstreet apartment. While Watsa is being fêted as the dean of India's sex-ed movement, censorious forces in India's public sphere, led by litigious activists, try to shut him down on grounds of obscenity. But through it all, the redoubtable Watsa maintains the unflappable cool of a man who has truly seen it all. -JK
Community Partners: Esoterotica, Original Erotic Readings by Local Writers, The Sex Sensei
Embrasse-Moi (New French Cinema)
Fri, Oct 13 | 3:45pm | Ace Hotel New Orleans
dir. Océane Rose Marie
Océane Rose Marie, an emerging French standup comedian, brings charm and charisma to this romantic comedy, which she stars in and directs. Her eccentric family, hilarious gaggle of friends, and seemingly unending roster of ex-girlfriends keep her busy. When her girlfriend dumps her, she falls hard for Cécile, a sweet, shy photographer played by natural talent Alice Pol. In this irreverent lm the ensemble cast shines as Océane's meddling but devoted cohort speculate whether or not this fling will last. -KM
Labor of Love (Documentary Shorts Program)
Fri, Oct 13 | 6:30pm | The New Orleans Advocate
THE ROCK directed by Hamid Jafari: In the South of Iran, a woman goes to the mountain every day with her sledgehammer and crowbar, breaks rocks, and sells them to support her family.
ONE EIGHTIETH OF ZHANG TIANYI directed by Shuhan Fan: After spending five minutes learning how to make a traditional ramen dish, a 25-year-old Mao Zedong fan creates a Communist kingdom by selling his Hunan hometown food.
BELLS IN THE MOUNTAIN (ESQUILAS EN LA MONTAÑA) directed by Sebastian Lasaosa Rogers: Two hundred cows from the town of Ulle make the three-day journey up the foothills of the Spanish Pyrenees mountains at the start of the summer.
COMING AND GOING (ALE VINI) directed by Annie Huntington & Clay Thomas: A young translator from a small Haitian town considers his future: should he stay in the community where he grew up or join the exodus abroad in search of other opportunities?
Small Town Rage: Fighting Back in the Deep South (Documentary Feature)
Sat, Oct 14 | 12:00pm | Cinebarre Canal Place 9
dir. Raydra Hall & David Hylan
The history of AIDS activism in America is written in grand gestures: ACT UP shutting down the FDA building in DC. NYC galleries draped in black for Visual AIDS's Day Without Art. Far outside the epicenters of radicalism, ACT UP's close-knit Shreveport chapter fought pitched battles, budging the massive LSU Health system to acknowledge the epidemic and lashing back at the KKK during its 90s resurgence. Small Town Rage sets down the largely untold history of a scrappy few who stood up in the least likely of places. –JK
Presenting Sponsor:

Community Partners: Belle Reve New Orleans, Karlaro Media
Together Apart (Documentary Shorts Program)
Sat, Oct 14 | 12:30pm | The New Orleans Advocate
EDITH AND EDIE directed by Laura Checkoway: America's oldest interracial newlyweds, Edith and Eddie, find themselves at the center of a family feud that threatens to disrupt their love story.
MOTHER'S DAY directed by Elizabeth Lo & R.J. Lozada: The impact of mass incarceration on youth is explored through an annual Mother's Day charity bus that takes children to visit their mothers in prison.
A FRIENDSHIP IN TOW/TOE (ATÉ A PRÓ/CIMA!) directed by Atsushi Kuwayama: In the span of five nights, two strangers share stories and sarcasm on one of the longest stairways in Lisbon.
ALL THE LEAVES ARE BROWN directed by Daniel Robin: A short film about memory, loss, family, and a sugar maple tree.
MY FATHER'S FILM (PELÍCULA DE MI PADRE) directed by Priscilla González Sainz: A daughter crafts a portrait of her father through the spaces he occupied; a meditation shaped by the tools he left behind.
ALL GOOD THINGS directed by Chloe Demont: In a portrait of a modern marriage, a filmmaker follows her mother's relationship with two men, who each satisfy her different needs.
Wexford Plaza (Narrative Feature)
Sat, Oct 14 | 4:15pm | Cinebarre Canal Place 9
dir. Joyce Wong
During the day, strip malls are the habitat of errand-runners, diners, and soccer moms, but as night falls they quickly give way to young, bored security employees and tired bartenders closing up shop. Betty has just joined their ranks, patrolling the strip and breaking up adventurous couples, but the night shift is really messing up her social life. That is, if she had one to begin with. As long, uninspiring nights pass she finds a friend in Danny, the aforementioned bartender who has fallen on rough times. When signals get crossed it is unclear whether it's friendship or more, but it's sure to be awkward either way. Wexford Plaza pictures life by the fluorescent-pooled light of suburban nights. –AL
Supporting Sponsor: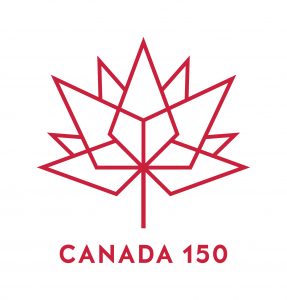 The Flowers and the Angry Waves (Narrative Shorts Program)
Sun, Oct 15 | 1:30pm | The New Orleans Advocate
GIRLFRIENDS (PODRUGI) directed by Evgenia Kovda: A tale of old age and claustrophobia in Putin's Russia.
AMERICAN DREAM directed by Alexia Oldini: A young Chinese immigrant moves to New York City in the hopes of achieving her dreams.
THE SACRED DISEASE directed by Erica Scoggins: Reeling from the death of her brother, a small- town epileptic ditches her pills and follows a mysterious woman into the deep woods of Tennessee.
MY TREASURE (MI TESORO) directed by Michael Flores: A cleaning woman steals a Salvadoran Civil War map and hunts for a treasure in the hopes of reuniting with her son.
ABSENT directed by Sudarshan Suresh: Resigned to a mundane life of caring for a mother with dementia, Zola sees a fleeting chance at escape when she runs into an old crush.
THE SHUTTLE directed by Lu Han: When a nail salon owner suspects her husband of sleeping with one of her employees, she decides to confront them in her own way.
Nothing Without Us: The Women Who Will End AIDS (Documentary Feature)
Sun, Oct 15 | 3:45pm | Ace Hotel New Orleans
dir. Harriet Hirshorn
Since the early 90s, AIDS has largely been painted as affecting mainly white, gay males. Rich with stories, Nothing Without Us brings light to those who this narrative passes over. Viewers are brought to locations as close as New Orleans and as far as Nigeria to meet the women who fight for equal rights and medical protection against AIDS. These women have banded together in organizations to bring medication, counseling, and—perhaps most importantly—attention to the women of color that are most afflicted by the crisis. The fight may not be over, but Nothing Without Us is threaded with the hope an end is possible. –AL
Community Partner: Institute of Women & Ethnic Studies (IWES), Belle Reve New Orleans, Gallery of the Streets
Conversation with Search Party Creators
Sun, Oct 15 | 8:00pm | New Orleans Advocate
Join us for a discussion about the hit TBS show Search Party with the co-creators and writers of the show, Sarah-Violet Bliss and Charles Rogers. The collaborators wrote and directed the feature film Fort Tilden (NOFF 2012), which won the Grand Jury Prize at the SXSW Film Festival. They went on to write for the Netflix series Wet Hot American Summer: First Day of Camp and also on the Amazon series Mozart in the Jungle. Search Party premiere in the fall of 2016 on TBS and the second season returns this November.
New Episodic Content
Sun, Oct 15 | 9:15pm | The New Orleans Advocate
UNICORNLAND directed by Nick Leavens: through the eyes of Annie, a recent divorcée, Unicornland takes a tender and nuanced look at relationships and polyamory in its numerous forms. (Screening episodes 1 + 4)
PSUSY directed by Jaya Beach-Robertson: Nasty, absurd, hilarious, grotty; follow two girls as they try to navigate the more repulsive realities of adult life with the help of some laughs (and some drugs). (Screening episodes 1 – 6)
MANIC (PILOT) directed by Kate Marks: An incident finds Ivy League-bound Aurora in a boarding school for kids dealing with mental illness. As she holds on to her university dreams, she realizes it's okay to ask for a little help. (Screening pilot episode)
Burqa Boxers (Documentary Feature)
Tues, Oct 17 | 6:30pm | The New Orleans Advocate
dir. Alka Raghuram
Razia Shabnam is revolutionizing what it means to be feminine and Muslim in Kolkata, India. She teaches boxing to a group of teenage girls who experience fear, abuse, and the threat of rape on a daily basis. At home, she raises a son who constantly absorbs the lessons of a culture that promotes misogynistic values. But Razia, one of the country's first female boxing coaches, does not only teach the women of her community to fight, but the men to respect them. Through training sessions with her students Ajmira, Taslima, and Parveen, this film carries us through the highs and lows of adolescence and inspires us to take what we want from life "by hook or by crook" as Razia says. –KM
Community Partners: Le Boxeur Gym; New Orleans NOW; NOW, LOVE
Catching Sight of Thelma and Louise
Wed, Oct 18 | 6:15pm | The New Orleans Advocate
dir. Jennifer Townsend
With hands clasped and hair blowing in the wind, the image of Thelma and Louise speeding across the desert in a powder blue convertible has influenced generations of women. Thelma and Louise spoke to empowerment, strength, and freedom, and inspired a national survey created by Jennifer Townsend, the director of Catching Sight of Thelma and Louise. Over several months, she collected the thoughts and impacts of this iconic film. Now, over 25 years later, Townsend is reopening the conversation with those original survey participants. Through interviews with fans and some of the actors, including Christopher McDonald, audiences are brought into an intimate discussion of the many realities of being a woman in society. -AL
Community Partners: Women in Film and Television, New Orleans NOW