Information on this page is for the 2018 New Orleans Film Festival and will be updated in September 2019 for the 30th New Orleans Film Festival (October 16-23, 2019).
All panels are free and open to the public.
Special thanks to the City of New Orleans
for supporting filmmaker professional development.
---
Incentive Chat: The State of the Louisiana Motion picture Industry
Greater New Orleans Foundation
Friday October 19 | 1:00 – 2:00pm
For well over 15 years now, Louisiana's Motion Picture Production Incentive Program has established the state as a major production hub. Come for a casual conversation about the program's current outlook and the shape of production in the state.
Chris Stelly is the Executive Director of the Louisiana Office of Entertainment Industry Development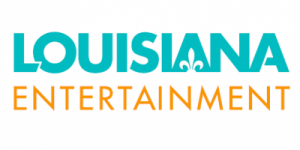 ---
Alliance for Louisiana Filmmakers: Visioning Session
Greater New Orleans Foundation
Friday, October 19 | 2:15 – 3:45
Did you know that the 2017 Louisiana legislative session created a fund to support Louisiana filmmakers? That's right—starting in 2019, ~$2.6 million will be placed in an annual fund designed to support and grow the state's indigenous film community. How can this money best support YOUR work? Join us for a 90-minute interactive visioning session that will include information about this new multi-million dollar annual resource and allow ample opportunity to share your input with newly-formed coalition Alliance for Louisiana Filmmakers.
---
First-Person Futures: Virtual Reality Filmmakers Discuss the Viewer's Role in their Films
Greater New Orleans Foundation
Saturday October 20 | 1:00 – 2:00pm
The virtual reality revolution is testing the limits of what is possible in "first person" storytelling. How can VR enhance, filter, manipulate, or warp a viewer's perspective? Does the message of a VR film linger longer than for a flat film? In this panel discussion, we're going to take a deep dive into the evolving meaning of first-person storytelling. How does embodying a main character of a different race, culture, or gender affect your experience of the story? Immersive filmmakers will discuss the process of how to tell stories from the vantage point of a participant, rather than an onlooker, and will share the reactions to their films from viewers so far. Join us in a conversation with the filmmakers shaping, imagining, and leading new first-person futures.
This panel is presented with support from the Center for Asian American Media and Black Public Media.
Amanda Shelby (moderator) is a VR producer specializing in both documentary and futuristic VR; after a decade in broadcast entertainment, she had a successful tenure as Head of VR Production at Radiant Images
Courtney Cogburn is an assistant professor at the Columbia School of Social Work and co-director of the VR film "1000 Cut Journey"
Felicia Lowe is an independent producer, director, and writer whose films focus on the unique history of the Chinese in America.
Matthew Hashiguchi is a documentary filmmaker and assistant professor at Georgia Southern University.
---
Advice for Screenwriters
Greater New Orleans Foundation
Saturday October 20 | 2:30 – 3:30pm
Writers are often thought of like monks: reclusive artists churning out masterpieces. But more and more often, writers are being called out of hiding to make deals, find collaborators and advocate for their work. In this session, hear advice from a seasoned pro on both sides of the equation: crafting quality work and forging the relationships to get it made.
Marilyn Atlas is a talent and literary manager and award-winning producer, and co- author of the book Dating Your Character.
---
Distribution Up to the Minute
Greater New Orleans Foundation
Saturday October 20 | 4:00 – 5:00pm
Each year, more films find their way to larger audiences over a wider and wider variety of platforms. The scale is staggering and the ink shows no signs of drying on the map of the 21st-century distribution model. Our panelists make it their business to stay on the frontier, so now's the time for benefit from their experience.
Allison Hironaka is an agent in the Film Finances Group at Creative Artists Agency (CAA)
Sean Flanagan is Head of Distribution at Magnetbox Films
Alece Oxendine is Director of Digital Sales at Good Deed Entertainment
Marie Zeniter works in Sales & Distribution
---
Cinematic Sanctuaries: Reimagining Identity in Documentary
Greater New Orleans Foundation
Sunday October 21 | 1:30 – 2:30pm
The history of the documentary film is linked with the making of "Others," the creation of images of non-Western cultures for Western consumption. When documentarians flip this dynamic and create films about their own communities, what new possibilities and new responsibilities arise? In this session, we convene four filmmakers who are looking past dominant narratives in search of new visions of their own identities, using documentary to re- envision their cultures and rethink their place within them.
This panel is presented with support from the Center for Asian American Media.
Chloe Walters-Wallace (moderator) is the Documentary Lab Manager at Firelight Media
PJ Raval is a filmmaker whose work explores the overlooked subcultures and identities within the LGBTQ+ community
Karen Rossi is a director from Puerto Rico. Her documentaries Scrap Island (2008) and It's Your Right (2014) both received Emmy Awards
Nadia Shihab began making films in order to explore her connections to the places she calls home. Jaddoland is her feature-length debut
Hao Zhang is an emerging filmmaker originally from China
---
Dreaming in Pairs: A Conversation on Collaboration
Greater New Orleans Foundation
Sunday October 21 | 3:00 – 4:00pm
Writing and development are the work before the work, the long gestation that ensures that the slender spark of a film's soul is preserved through the burst of chaos that is principal photography. One way to keep grounded and sane during this crucial (and often years-long) period is to find a steadfast collaborator. In this session, we make time to hear directly from two pairs of close collaborators, each with a new film at NOFF.
Daniel Laabs's feature directorial debut Jules of Light and Dark has received support from Austin Film Society, IFP, San Francisco Film Society, and USinProgress.
Russell Scheaffer is a producer of Jules of Light and Dark and founder of Artless Media
Courtney Faye Powell is an Emmy-nominated producer and director of The Future is Bright
Tate Nova is producer and writer of The Future is Bright
---
Casting Confidential
The Shop at CAC
Monday October 22 | 12:30 – 1:30pm
Behind every actor hoisting up a statuette or winning raves from critics is a casting director who got them the job. In this session, casting professionals with experience ranging from acclaimed TV to indie features talk about their work finding the right actor and marrying them to the perfect part.
Jesy Rae Buhl is an independent casting director based in New Orleans, Louisiana. She specializes in grassroots-style street casting and works primarily with non-professional actors. Her recent credits include Benh Zeitlin's Wendy, and HBO's television series Euphoria
Darrien Michele Gipson (moderator) is Executive Director of SAGindie, which promotes the working relationship between professional actors and independent filmmakers.
Meagan Lewis is a Emmy-winning casting director in the Southeast.  She won for the first season of HBO's True Detective and has been nominated for Treme, American Horror Story seasons 3 & 4 and the remake of Roots.

---
Publicity 101 for Filmmakers
The Shop at CAC
Monday October 22 | 2:00 – 3:00pm
If a new indie masterpiece is released and nobody writes about it, does it really exist? Like it or not, a filmmaker's job isn't done until the reviews are in, because it turns out that no news really just is no news. In this session you'll get a crash course in the basics: whether and when to seek a professional publicist, how to pitch journalists on your work, and more.
Charlie Olsky is a Publicist at Cinetic Media. He has led the NY/national campaigns for films such as Moonlight, Good Time, and Personal Shopper
David Baker is Vice President of the Press Club of New Orleans
Inkoo Kang is a staff writer in Slate's culture department. Her writing has appeared in the Los Angeles Times, WIRED, and The Atlantic
---
Making Music, Making Movies
The Shop at CAC
Tuesday October 23 | 3:30 – 5:00pm
So after months of chiselling away at your picture lock, you look up and realize you have no idea how to find a soundtrack or commission a score. Or: you've got a couple of albums under your belt (and a SoundCloud bursting with new tunes) and you think you'd like to try your hand at writing for movies. Good news! We've collected a panel of music-savvy filmmakers and film-savvy musicians who are ready to drop knowledge on composing for films, finding the right soundtrack, and everything else to do with that almost-mystical element that only truly great film music can bring. Stick around after the talk to mingle and maybe find your next collaborator!
George S. Clinton is a film composer with over 100 credits to his name, including Austin Powers, Wild Things, and A Dirty Shame
Lily Keber's first feature documentary Bayou Maharajah profiled piano legend James Booker. Her new film, Buckjumping, is world-premiering at NOFF
Nikki Walsh is Director of Film Music at Universal Pictures
Jay Weigel (moderator) is a composer, producer, and arranger whose work can be heard in over 50 films
All special events are free and open to the public.
---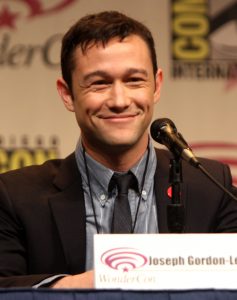 Hitrecord Shorts Showcase 2
Inside the NOFF Music Video Lounge, Festival Hub, Contemporary Arts Center (CAC)
Saturday October 20 | 3:00 – 4:00pm
This live event hosted by Joseph Gordon-Levitt features short films, animations, and sketches created and curated by the HITRECORD global community.
---
Love, 24 Times a Second: Cinema on the Run
The New Orleans Advocate 
Thursday October 18 | 4:30pm
Bonnie & Clyde. Holly & Kit. Thelma & Louise. Alabama & Clarence. The faces change, but the story goes like this: They meet, fall hard for one another, and together they blaze down the open road, leaving a trail of empty banks and dead bodies in their love-crazed path. Besides the thrill of watching beautiful people pushing fast cars and the rules of respectable society to their limit, what keeps us coming back to the image of lovers on the run, young or old, doomed or charmed? This informal talk examines this old old story and finds that something about these pairs of heart- bonded runaways speaks, from film to film, to the nature of movie-going itself.
Mike Miley teaches literature at Metairie Park Country Day School and film studies at Loyola University New Orleans. His writing on film has appeared in TheAtlantic.com, Bright Lights Film Journal, Music and the Moving Image, and elsewhere. His book Truth and Consequences: Game Shows in Fiction and Film is forthcoming from the University Press of Mississippi.
---
Caffeinated/Underrated: A High-Pressure, Low-Stakes Game Show
The Ranch Theater at CAC
Thursday October 18 | 6:30pm
We took all the best things about late night conversations with your movie- obsessed friends and turned them into a zany game show! Filmmakers will take turns pitching what they think is The World's Best Underrated Film, while we submit them to a caffeinated torture test: buzzers, boos, and obligatory shots of coffee as punishment for using hack-critic cliches. Our panel of distinguished judges will crown a winner, who will walk away with a fabulous prize. Find out what happens when "bad" movies, serious film fans, and too much caffeine collide!
---
Eyeslicer: Halloween Special
Inside the NOFF Music Video Lounge, Festival Hub, Contemporary Arts Center (CAC)
Thursday October 18 | 7:00pm – 8:30pm
Friday October 19 | 7:00pm – 8:30pm
Back for a second year as part of its national tour, The Eyeslicer brings its Halloween Special to NOFF: a program of mind-blowing short films intercut with introductions by nine amateur Elvira impersonators found on CraigsList.
Melanin Sex on Screen
NOFF Main Theater at CAC
Saturday October 20 | 11:30am – 12:30pm
From Josephine Baker to Idris Elba, images of black stars have contributed mightily to American society's sexual imagination. But as often as these sex symbols serve as rallying points of pride, they can also reinforce harmful sexual stereotypes. What role do filmmakers play in sustaining or dismantling sexually regressive images? In this panel we'll hear from three filmmakers whose work is seeking deeper depictions of melanin sexuality.
K Austin Collins (moderator) is a film critic for Vanity Fair, and was lead film critic at The Ringer from 2016-2018
Gene Graham is an editor and documentarian. His latest film is This One's for the Ladies
Tchaiko Omawale's first feature film, Solace, was supported by Tribeca All Access and IFP
Lynn Whitfield has over 100 acting credits in film and television, including Eve's Bayou and, currently, OWN's Greenleaf
---
Do a Shot of Super 8
Festival Hub, Contemporary Arts Center (CAC)
Saturday October 20, Sunday October 21 | 2:00pm – 4:00pm
Receive basic one-on-one training with a Super 8 camera, and then borrow a Pro8mm camera to shoot a free roll of Kodak Super 8 film. All the film will be processed in native 1080p HD at Pro8mm in Burbank, CA, and a compilation reel will be edited together and made available online. Sign out at the registration desk, check out a camera and claim a roll of film.
Roundtables are open to All Access Passholders only at the Conference Room at the New Orleans Advocate, 2nd Floor.
---
An Animated Convo with Adult Swim
Friday October 19 | 1:00 – 2:00pm
Since 2001, Adult Swim has been the evil conjoined twin of Cartoon Network, the side of your TV that never sees the sun. In this session, find out what makes AS's special sauce so…special.
Missy Laney is Director of Development at Adult Swim.
---
Meet the Programmers Session 1
Friday October 19 | 2:00 – 3:00pm
Where does your film go once you hit the SEND button on your fest submission? How do you take 200 unrelated films and make a program out of them? How do you watch 40 hours of films a week while retaining your grip on reality? These programmers have the answers!
Laura Carlson is Marketing & Film Previewer at Calgary Underground Film Festival
Bojana Sandic is a programmer at New Filmmakers Los Angeles
Basil Tsiokos is Director of Programming at DOC NYC
Patti White is Festival Director & Co-Founder of the Annapolis Film Festival
---
Crowdfunding with Seed&Spark
Friday October 19 | 3:00 – 4:30pm
Seed&Spark is the world's only streaming and crowdfunding destination, supporting inclusive films with funding, audience building, and distribution. In this workshop-style class you'll learn how to find and engage your fans, run an effective crowdfunding campaign, and then distribute your film—all while preparing you to make your next film.
Brandi Nicole Payne is Crowdfunding Specialist at Seed&Spark.
---
16mm Workshop with Kodak and Panavision
Saturday October 20 12:00-1pm
Interested in the mechanics of shooting with film? Don't miss a 16mm Roundtable hosted by Kodak and Panavision at 12pm on working with celluloid.
Michael P. Brown is a Vice President at Kodak.
---
Audio RX with Sound Hard
Saturday October 20 | 1:00 – 2:00pm
If getting good sound is the last thing on your mind on set, it'll for sure be the first thing you wish you'd done once you're in the editing bay. In this session, New Orleans' resident sound gurus give you some quick-and- dirty tips to breathe some life into bad sound.
Lukas Gonzales and Justin Ditch are co-owners of Sound Hard, New Orleans' full- service shop for audio professionals.
---
Documentary Funders
Saturday October 20 | 2:00 – 3:00pm
Representatives from some of the most respected names in documentary sit down to talk about funding opportunities.
Leslie Fields-Cruz is Executive Director at Black Public Media
Paola Mottura is Manager of the Sundance Institute Documentary Film Program's Film Fund.
Sapana Sakya is Special Projects Manager at the Center for Asian American Media
Chloe Walters-Wallace is the Documentary Lab Manager at Firelight Media
---
Meet the Programmers Session 2
Sunday October 21 | 2:00 – 3:00pm
In a classic case of just enough of a good thing, we've got another sit-down with programmers from all over.
Gregory Bishop is a Programmer at the Atlanta Film Festival
Seth Gadsden is Festival and Labs Director at Indie Grits
Parker May is Programmer & Programming Coordinator at the Oak Cliff Film Festival
Masashi Niwano is Festival & Exhibitions Director at the Center for Asian American Media
Nick Price is a producer at UNC-TV's Reel South
Amanda Salazar is a programmer at SFFilm
Marie Zeniter is a programmer at US in Progress, Paris
---
Diary of a Production Manager
Sunday October 21 | 3:00 – 4:00pm
A production manager's job is kind of like a navigator on a huge ocean- going vessel. You might not always notice what they're doing, but try going without one. In this talk, a seasoned Hollywood producer and PM gives his perspective on this crucial but undersung work.
Paul Garnes is producer, line producer and production manager on films and television series, with credits including Queen Sugar, Underground, and Selma.