The 32nd annual New Orleans Film Festival takes place November 5-14, 2021 in venues across the city as well as a Virtual Cinema accessible globally between November 5-21, 2021. The festival lineup will be announced on September 22.
All Access Passes are now on sale and our members get a $50 discount! To get the discount, please purchase your membership and login to your account prior to purchasing a pass.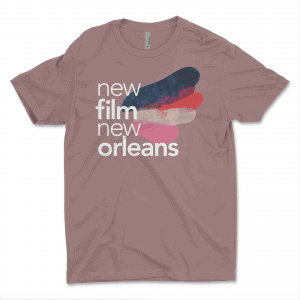 NOFF brings together 160+ films and hosts nearly 500 filmmakers in New Orleans each year celebrating works of emerging and established filmmakers from New Orleans, Louisiana, the South, and beyond. Audiences get a chance to meet filmmakers in person at talkback sessions after screenings while filmmakers get to network with each other and industry professionals flying in from Los Angeles and New York to discover emerging talent. It's the best time of the year for film lovers who like to discover the works of storytellers first hand, meet fellow film buffs mingling at festival venues and parties to talk film all festival long.
Festival T-Shirts are on Sale! 
Festival t-shirts are now on sale in mauve, sand pink, and dark grey. Choose your color and get your groove on wearing your #NOFF2021 t-shirt all summer. Click here to get yours now!
Our members save 10% on fest merch, if you are a member, check your inbox for your discount code.
Please note that masks/face coverings will be mandatory to wear for all attendees at in-person events regardless of vaccination status.
Customer Service
You can call (504) 309-6633 or use the Chatbox on our website (bottom right corner) to reach us between:
October 4-29, Monday through Friday from 10am-6pm
November 1-22, 7 days a week from 10am-7pm
Or email us at anytime at info@neworleansfilmsociety.org 
Click here to apply for press accreditations.
About New Orleans Film Society
The New Orleans Film Society is a 501(c)3 whose mission is to discover, cultivate, and amplify diverse voices of filmmakers who tell the stories of our time. We produce the Oscar®-qualifying New Orleans Film Festival annually and invest year-round in building a vibrant film culture in the South to share transformative cinematic experiences with audiences, and connect dynamic filmmakers to career-advancing resources. neworleansfilmsociety.org

Price* $250 for Non-Members | $200 for NOFS Members
Click here to become a member now! Memberships begin at just $30/year. To get the discount, please purchase your membership and log in to your account prior to purchasing a pass.
Pass Benefits:
Admission to all in-person screenings and events between Nov 5-14 with priority access to theaters
Admission to all Virtual Cinema screenings between Nov 5-21
Early access to online reservations on October 19, one week before they go on sale for the general public
Festival program brochure mailed to your address (please make sure to include your address at checkout)
*In consideration of the many challenges facing our community, we have decided to lower the price of our All Access pass to $250 (with a $50 discount for New Orleans Film Society members). If you purchased your pass before the price change on September 10, please check your email to see how to request a refund for the balance.
---
Individual film and event tickets will be available to book for our members and NOFF2021 passholders on October 19th at noon and will go on sale for the general public on October 26th at noon.
Please note that masks/face coverings will be mandatory to wear for all attendees at in-person events regardless of vaccination status.
New Orleans Film Festival 2021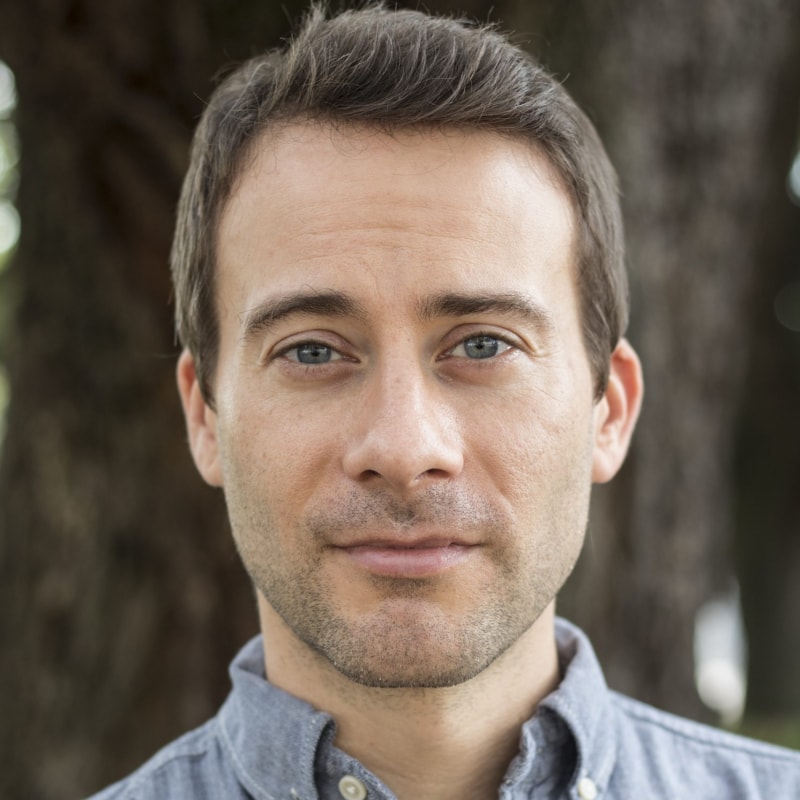 Clint Bowie
Artistic Director
Clint Bowie is the Artistic Director of the New Orleans Film Society, where he manages the curation of the organization's year-round programming. He has served on review committees for ITVS, Creative Capital, NEA, FilmNorth, and Latino Public Broadcasting, and has spoken on panels organized by Sundance Institute, Firelight Media, Center for Asian American Media, Palm Springs International ShortFest, ArtHouse Convergence, and others. He has served on the board of directors for the Film Festival Alliance and Advisory Board for the Overlook Film Festival. He previously worked as a print journalist at publications across the country.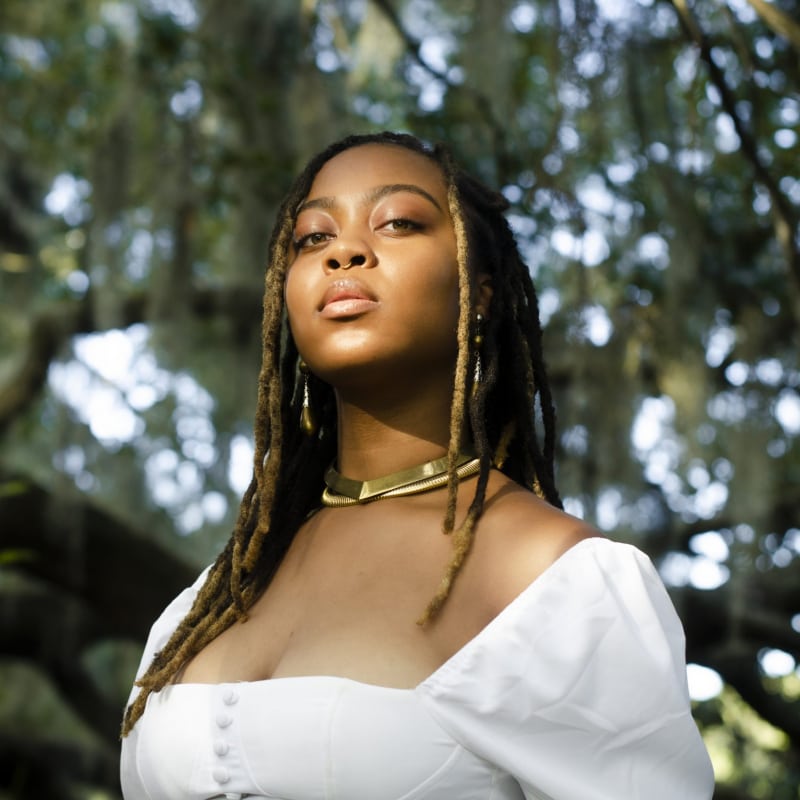 Zandashé Brown
Programming Manager
Zandashé Brown is a Louisiana-born-and-raised writer/director and the Artist Engagement & Programming Manager for the New Orleans Film Society. A former fellow of NOFS's Emerging Voices program, Zandashé now programs narrative works for the Academy Award-Qualifying New Orleans Film Festival as well as year-round events such as the annual South Summit, a convening that seeds conversations and actions around amplifying film and media content in the American South; and the NOFF Filmmaker Summit, a series of panels, talks, and workshops that take place yearly during the festival.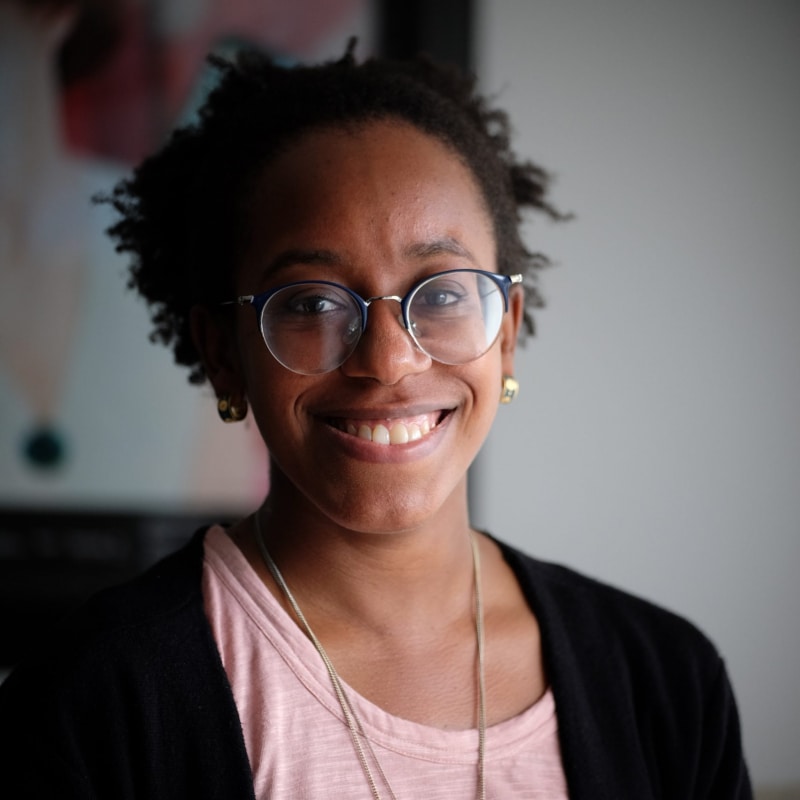 Rashada Fortier
Programmer
Rashada is a Programmer with the New Orleans Film Festival. She also works as a Production Coordinator in the New Orleans Film Industry. She holds an MFA in Film Production from the University of New Orleans. In her spare time, she enjoys working on short films with her friends to continue being creative.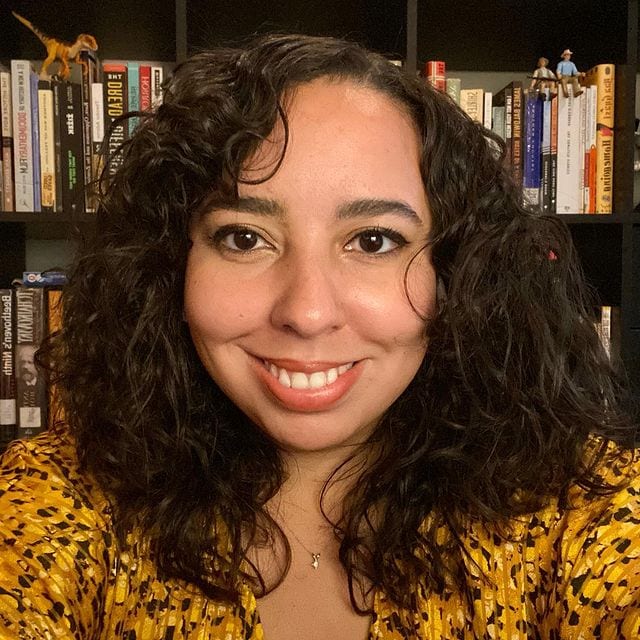 Greta Hagen-Richardson
Programmer
Greta Hagen-Richardson is a programmer and producer with a decade of experience in the industry. As a programmer, she works to elevate the contributions of storytellers working outside the traditional industry. Currently, Hagen-Richardson is the Director of Programming at the Hot Springs Documentary Film Festival and the Lead Features Programmer at the New Orleans Film Festival. In 2020, she participated in Project Involve as a Creative Executive Fellow resulting in the completion of three shorts. She is currently producing the short Pearl & Henry and the feature Long Eye with director Gibrey Allen.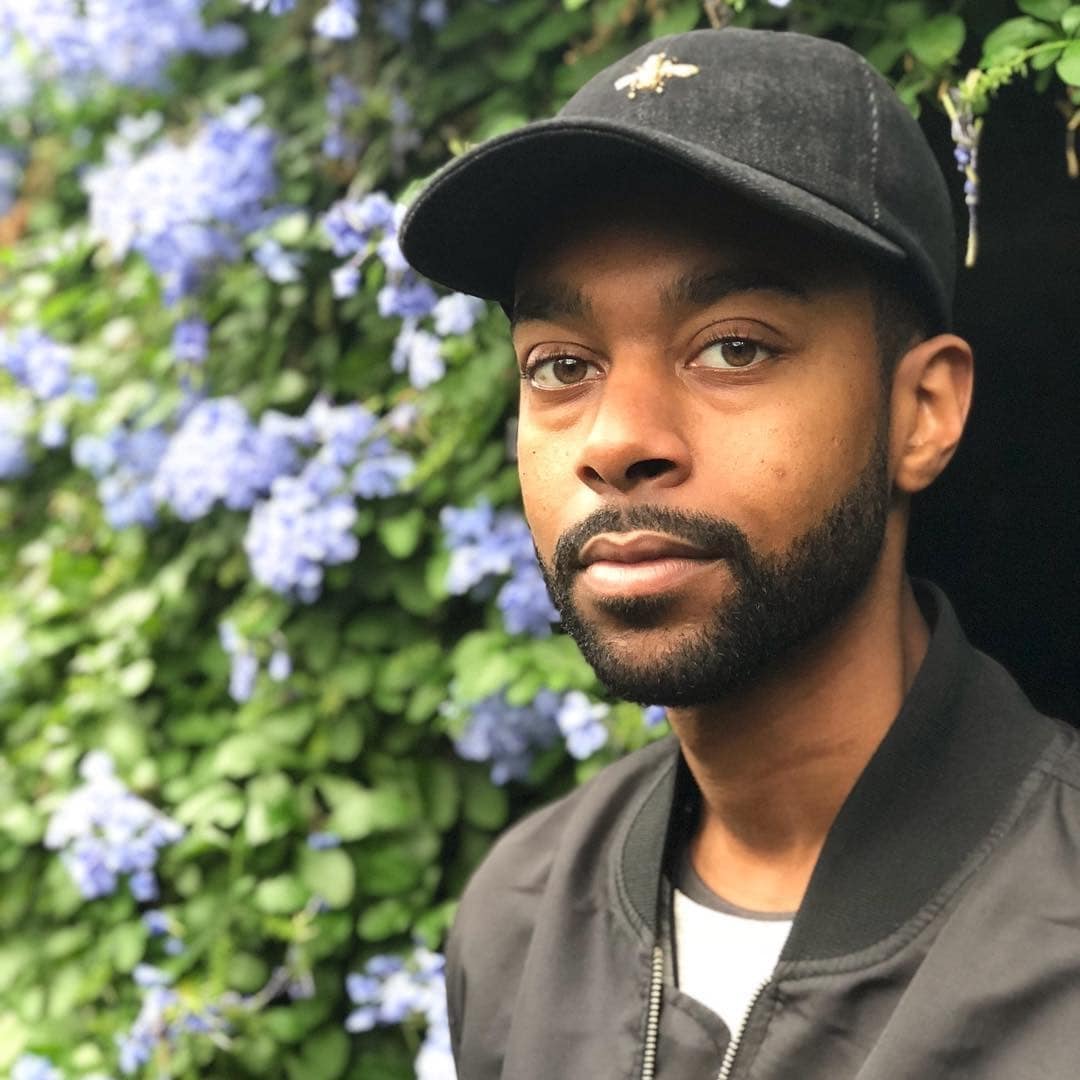 Carl Harrison Jr.
Programmer
Carl Harrison Jr. is an independent director, writer, and producer whose documentary and narrative fiction work address themes of race, freedom, music, and southern cultural traditions. His short films have been featured at film festivals across America including New Orleans Film Festival, Seattle Black Film Festival, Sidewalk Film Festival, Baltimore Black Festival, and many others. He was selected as a 2017 Emerging Voice by the New Orleans Film Society. His directorial debut, Straight Line, is a narrative short that boldly confronts the crippling racial dehumanization that has for centuries been and continues to remain far too commonplace in our society. Beginning in January 2021 Straight Line will be featured on Alaskan Airline flights. He recently received a 2019 Research and Development Grant from the Southern Documentary Fund for his current project Eve's Garden.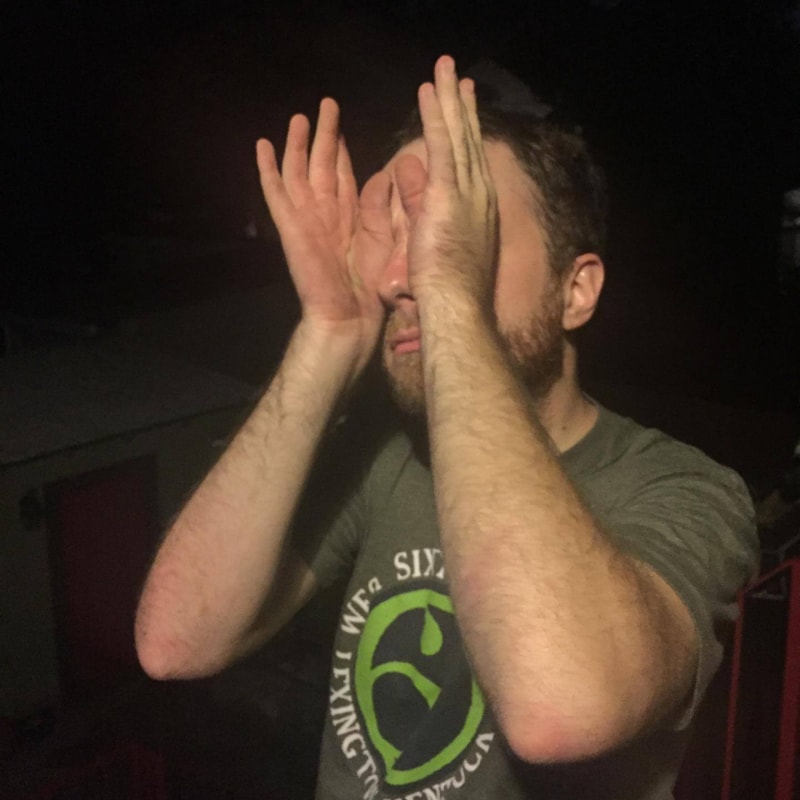 Jon Kieran
Programmer
Jon has served in NOFF's programming department since 2012. He recently moved cross-country to take over film curation at Cinema Salem, an independent theater on Boston's North Shore. In his spare time, he is a slow reader and novice synthesist.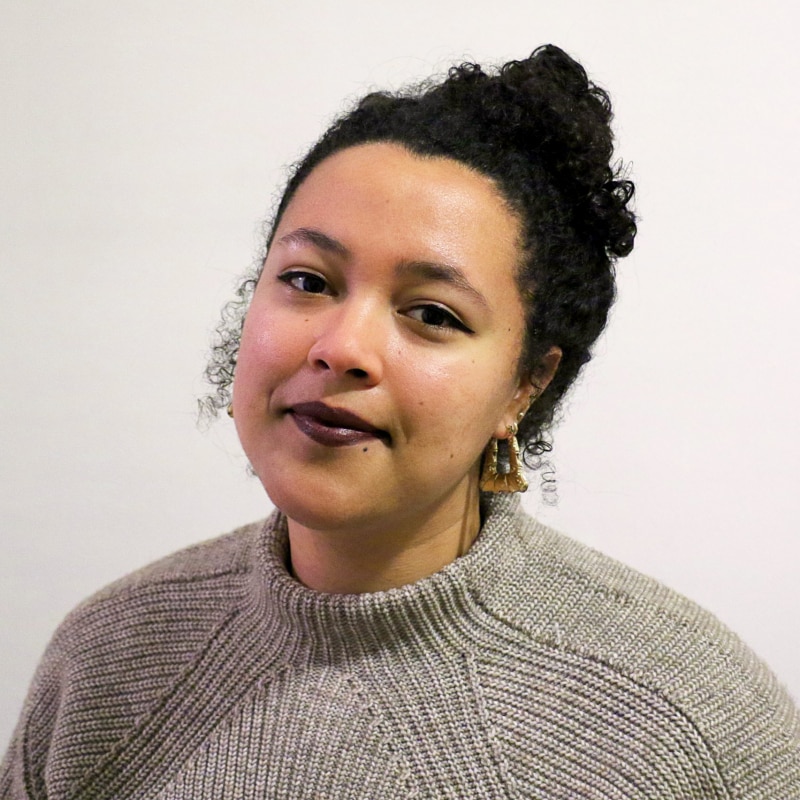 Amber Love
Programmer
Amber Love is a filmmaker, documentary editor, and festival programmer based in Chicago, IL. Her work has premiered at the Camden International Film Festival, has played Indie Memphis and the Milwaukee Film Festival, and has been supported by the Tribeca Film Institute and Union Docs. In 2019 she was selected as a NeXt Doc Fellow for her work as an emerging filmmaker, and in 2020 she was selected as a Fellow for the Sundance Institute's inaugural Art of Editing Fellowship. She has been with NOFF since 2016.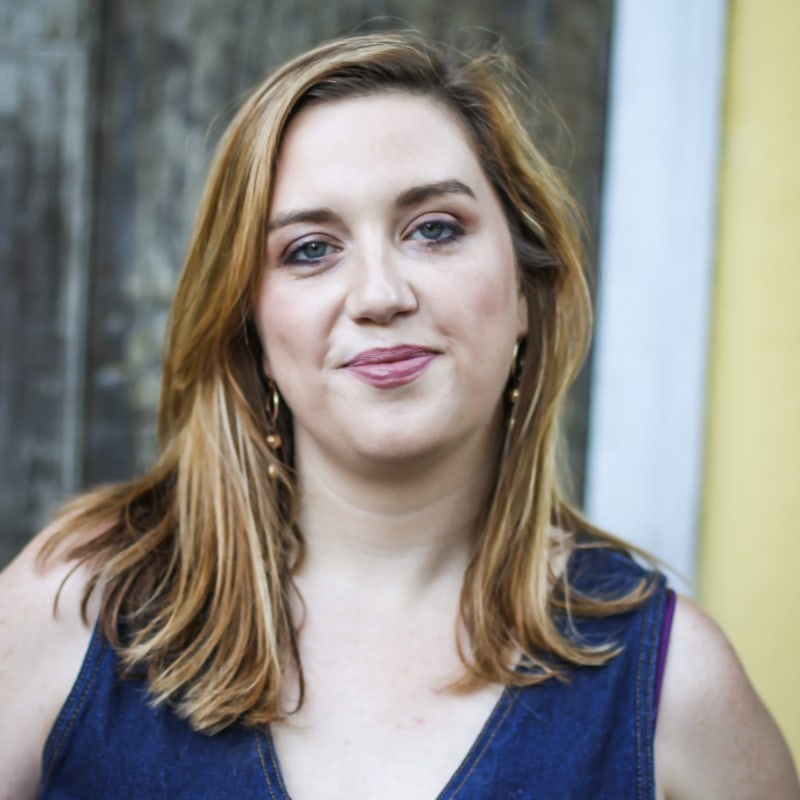 Kate Mason
Programmer
Kate Mason is a writer, performer, and filmmaker based in Los Angeles. Her artistic career blossomed in New Orleans, Louisiana where she studied improv, sketch, acting, and drag performance. She is a programmer for the New Orleans Film Festival and co-curator of ImageUnionTV. She received a Bachelor's in Art History and Archaeology from Boston University and a Master's in Art History from Tulane University. Her alter ego is Squirt Reynolds and her favorite movie is Mommie Dearest.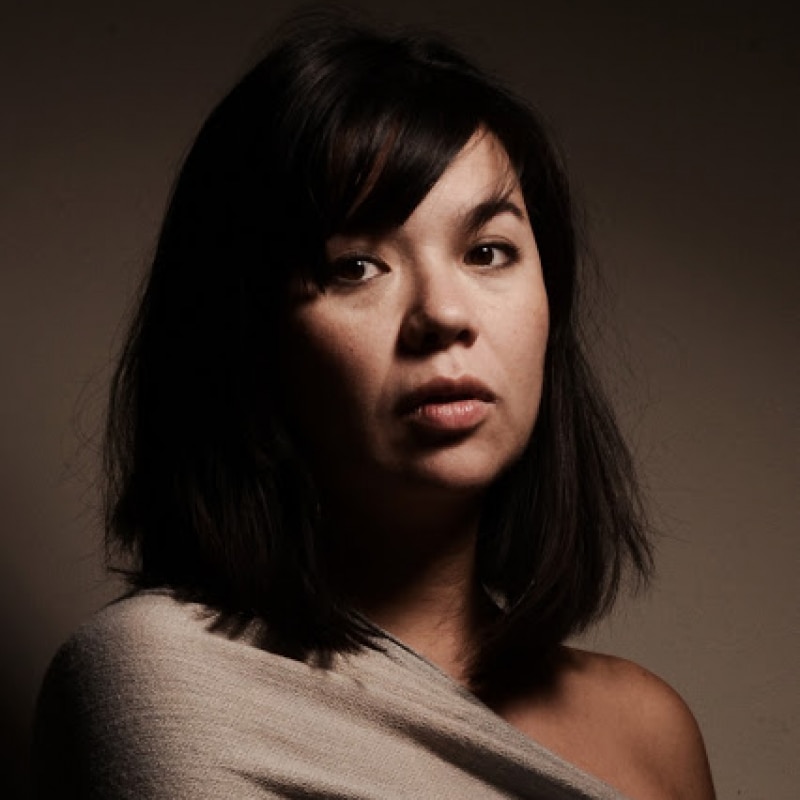 Kiyoko McCrae
Director of Documentary Programming
Kiyoko McCrae is the Director of Documentary Programming and Filmmaker Labs at the New Orleans Film Society. She is also an award-winning independent film and theater director and producer, currently completing a short documentary for the Hindsight Project, a new initiative with CAAM, Firelight Media, and Reel South, and developing her first feature doc with support from CAAM and Southern Documentary Fund. She is a 2017-2018 Intercultural Leadership Institute Fellow and a 2020 John O'Neal Cultural Arts Fellow. She received her BFA in Theatre Arts from NYU's Tisch School. She is happy to call New Orleans home with her husband Jason and their two children, Manami and Koji.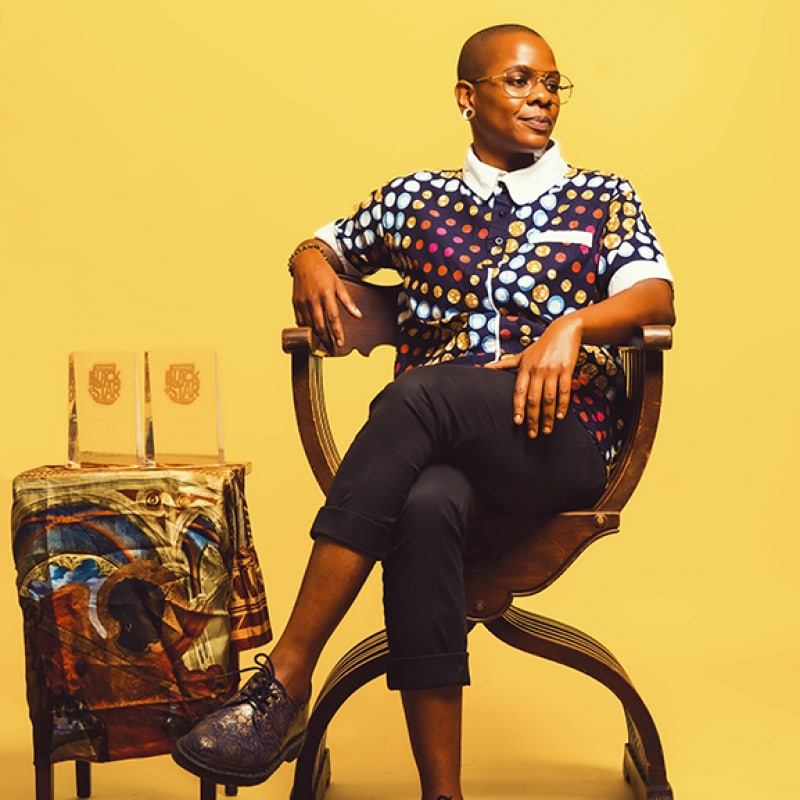 Zuri Obi
Programmer
Zuri Obi is a Haitian-American artist raised with deep cultural roots in magical realism. As a multidisciplinary filmmaker, her work strives to situate the viewer within surreal spaces that challenge conventional 'truth' and 'reality'. As a Camerawomxn, she has collaborated with artists such as Solange and Lizzo, and as Creative Producer, her projects have screened at notable film festivals, including Sundance and won top awards at New Orleans Film Festival, AFI and BlackStar. Currently, she is developing her forthcoming documentary "How to Breathe Underwater", which is a personal mother-daughter healing journey as explored through dreamwork.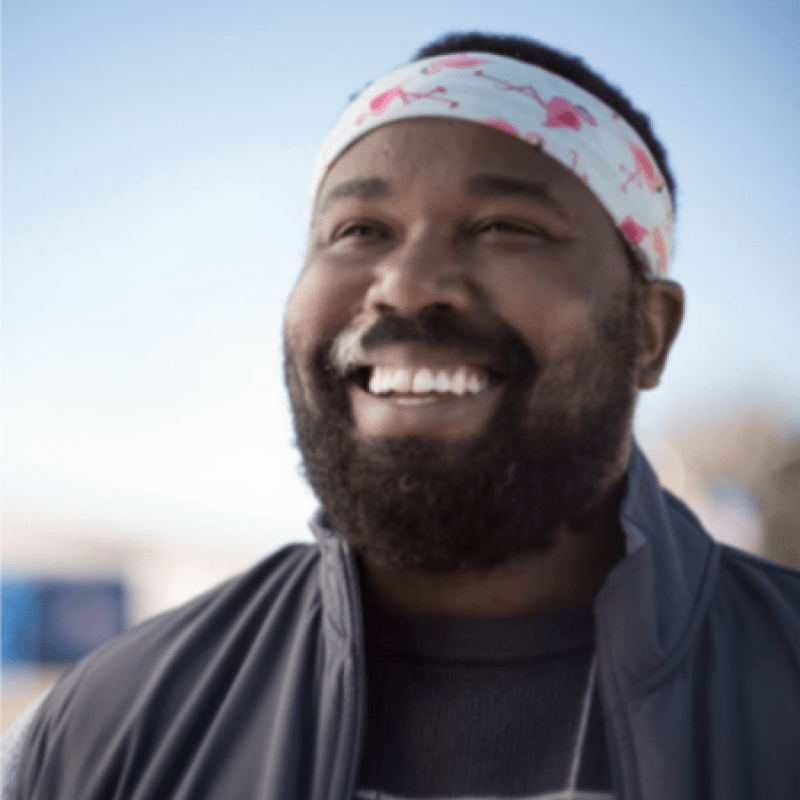 Kenneth Renaldo Reynolds
Programmer
Kenneth is a film producer based in New Orleans. His work focuses primarily on southern independent projects and working with southern-based filmmakers.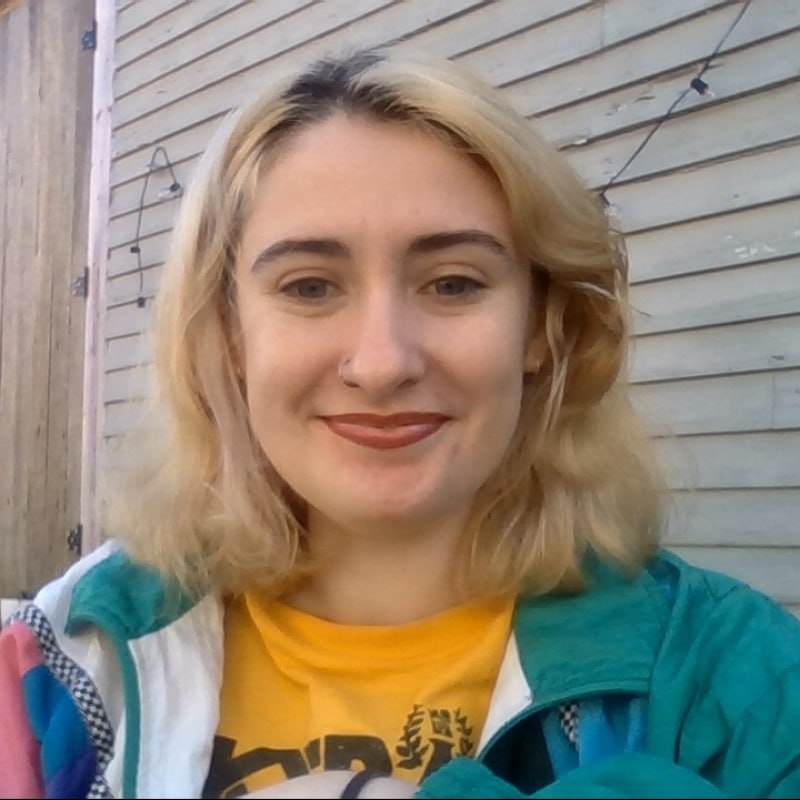 Stephanie Tell
Programmer
Stephanie Tell is a Programmer in the Narrative Shorts category of the 2021 New Orleans Film Festival, where she has worked in various capacities since 2018. Currently she is writing a PhD through the Screen Studies program at the University of Melbourne, Australia, focusing on cultures of masquerade on film. Her research interests broadly span liminal studies, affective histories, and ritual aspects of the screen experience. Previously, she was a senior curator for the Melbourne Documentary Film Festival, and a freelance arts writer and critic. In another life, Stephanie lived on a warm, dry rock as a contented land iguana.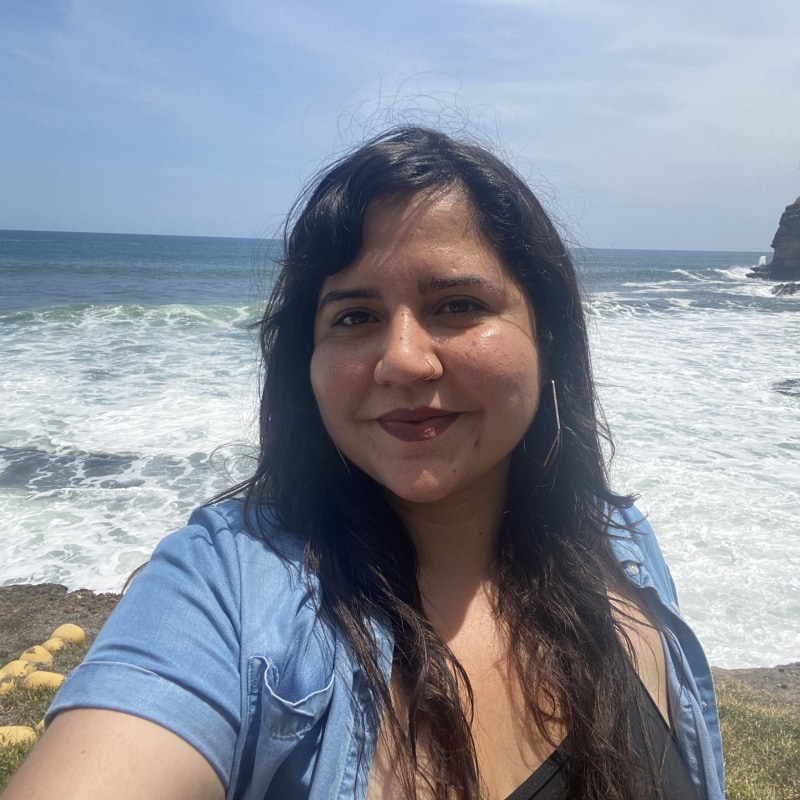 Amada Torruella
Programmer
Amada is a Central American filmmaker and film programmer. As an artist that has grieved displacement due to armed conflict, Amada is passionate about exploring the body-earth territory, memory and collective storytelling. For six years Amada was programmer for the Indie Grits Film Festival in Columbia, S.C., and her documentary work has been exhibited at BlackStar Film Festival, Femme Frontera, and Skirball Cultural Center in LA amongst others,. She is a 2021 Rockwood/JustFilms Fellow, a 2016 NALAC Leadership Institute fellow, and a Brown Girls Doc Mafia member. Currently, Amada is developing their first feature film in El Salvador.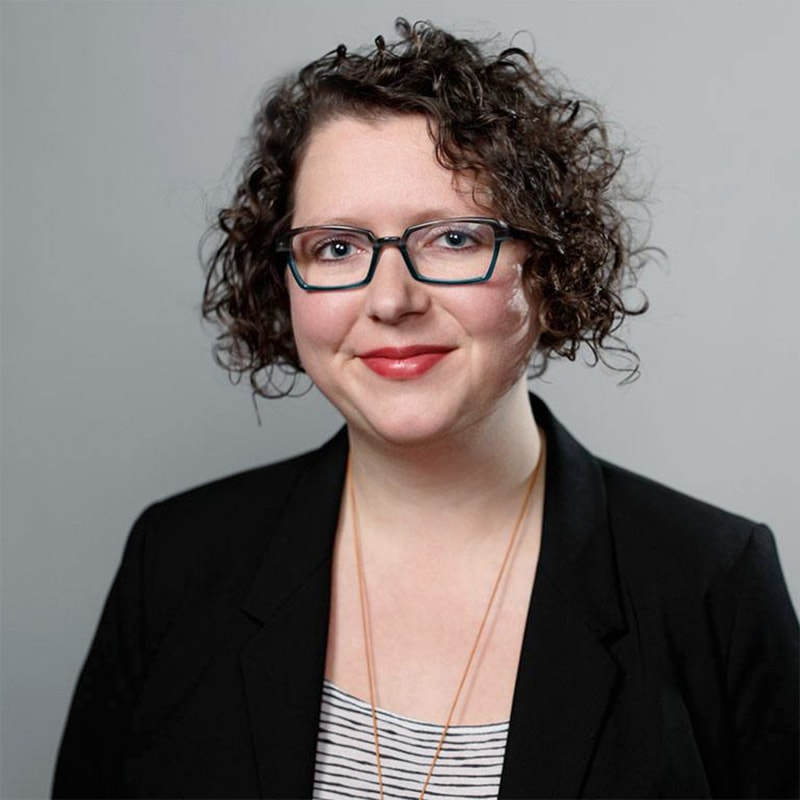 Rachel Weaver
Programmer
Rachel Lin Weaver is an interdisciplinary media artist working in video, experimental documentary, sound, installation, and performance. Her projects explore personal and cultural memory, resilience in the face of adversity, landscapes and people in flux, and ecological systems. She is influenced by her upbringing in wilderness areas and rural communities in poverty, and finds many useful metaphors in the natural world. Weaver's projects have been shown in many cities in the US as well as at exhibitions in nearly 30 countries since 2010. Her work is held in numerous private and public collections. In addition to her art practice, Weaver is an active documentary filmmaker. Her research is centered on creative decolonization and fighting for inclusivity, and she actively collaborates with indigenous communities. Weaver is currently Assistant Professor/Chair of Creative Technologies at the School of Visual Art at Virginia Tech and is also the curator of Cinema Reset, the new media program of the New Orleans Film Festival.
COVID Safety
NOFS cares about the health and wellness of our staff, volunteers, artists, and audience members. Below precautions will be taken during the New Orleans Film Festival for the safety of our community:
NOFS will monitor

City of New Orleans

COVID Restrictions and CDC public health guidelines; any changes to our practices and protocols will be communicated on our website and by email to ticket and passholders. 

Guests will need to show a vaccination card or negative COVID test taken within 72 hours of the event date.

Proof of vaccine includes LA Wallet APP SMART Health Card, an original, digital photograph or photocopy of CDC Vaccination card (both sides), or official vaccine record issued by another state, a foreign nation, or the WHO.

For local resources, including vaccination and testing sites,

click here

. 

Masks will be required for all members of the public, staff, and volunteers regardless of vaccination status, and will be provided if needed. 

Transactions will be contactless (cash or check payments won't be accepted), only credit and debit cards, as well as Apple and Google Pay.

NOFS retains the right to decline entry into a film screening or event, without a refund, for anyone who refuses to comply with these safety guidelines, including wearing a mask.

Sanitizing stations will be present throughout festival grounds.