The 33rd annual New Orleans Film Festival takes place November 3-8, 2022 in venues across the city with in-person events, parties, panels, filmmaker pitches, and much more!
The majority of the lineup will also be accessible via NOFF Virtual Cinema globally between November 3-13, 2022. Geo-restrictions apply to some screenings.
Purchase your All Access Festival passes at our Early Bird discounted price NOW through August 31 and save $50! NOFS members save an additional $50!
Not a member? Sign up today and save! To get the discount, please purchase your membership and login to your account prior to purchasing a pass.
NOFF brings together 170+ films and hosts filmmakers in New Orleans each year celebrating works of emerging and established filmmakers from New Orleans, Louisiana, the South, and beyond. Audiences get a chance to meet filmmakers in person at talkback sessions after screenings while filmmakers get to network with each other and industry professionals flying in from Los Angeles and New York to discover emerging talent. It's the best time of the year for film lovers who like to discover the works of storytellers first hand, meet fellow film buffs mingling at festival venues and parties to talk film all festival long.
Customer Service
You can call (504) 309-6633 or use the Chatbox on our website (bottom right corner) to reach us between 9am-5pm on weekdays.
Or email us at anytime at info@neworleansfilmsociety.org 
About New Orleans Film Society
The New Orleans Film Society is a 501(c)3 whose mission is to discover, cultivate, and amplify diverse voices of filmmakers who tell the stories of our time. We produce the Oscar®-qualifying New Orleans Film Festival annually and invest year-round in building a vibrant film culture in the South to share transformative cinematic experiences with audiences, and connect dynamic filmmakers to career-advancing resources. neworleansfilmsociety.org
All Access Pass

Early Bird Discounted Price until August 31 –– $280 for Non-Members | $230 for NOFS Members
Regular Price –– $330 for Non-Members | $280 for NOFS Members
Become a member now and save $100 in total on your All Access Pass. Click here to become a member now!
Memberships begin at just $30/year. To get the discount, please purchase your membership and log in to your account prior to purchasing a pass.
Pass Benefits:
Admission to all in-person screenings and events between Nov 3-8
Admission to all Virtual Cinema screenings between Nov 3-13
Priority access to theaters, no ticket reservations required
Festival program brochure mailed to your address (please make sure to include your address at checkout)
New Orleans Film Festival 2022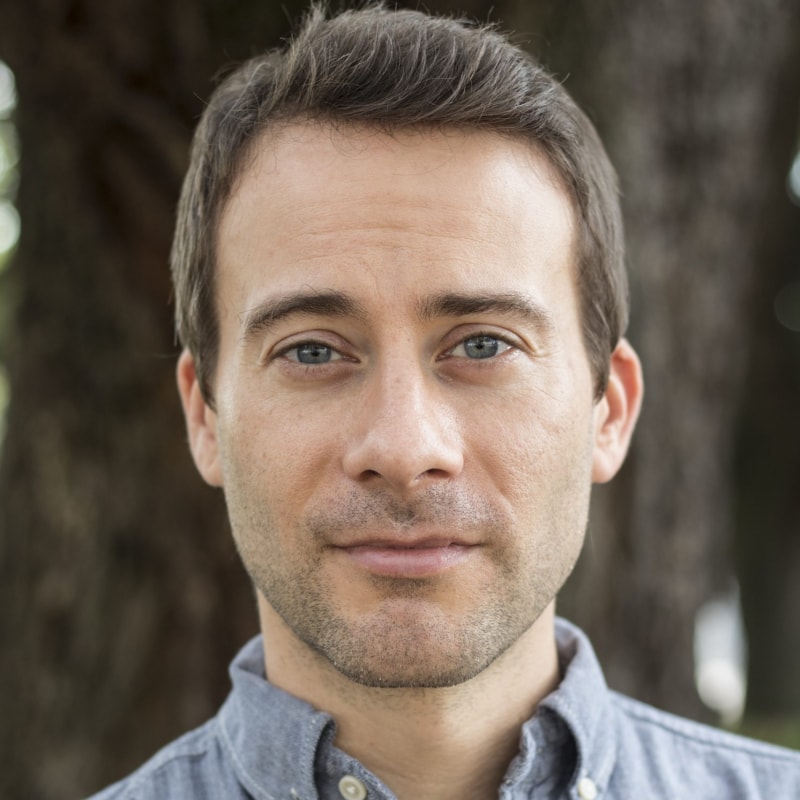 Clint Bowie
Artistic Director
Clint Bowie is the Artistic Director of the New Orleans Film Society, where he manages the curation of the organization's year-round programming. He has served on review committees for ITVS, Creative Capital, NEA, FilmNorth, and Latino Public Broadcasting, and has spoken on panels organized by Sundance Institute, Firelight Media, Center for Asian American Media, Palm Springs International ShortFest, ArtHouse Convergence, and others. He has served on the board of directors for the Film Festival Alliance and Advisory Board for the Overlook Film Festival. He previously worked as a print journalist at publications across the country.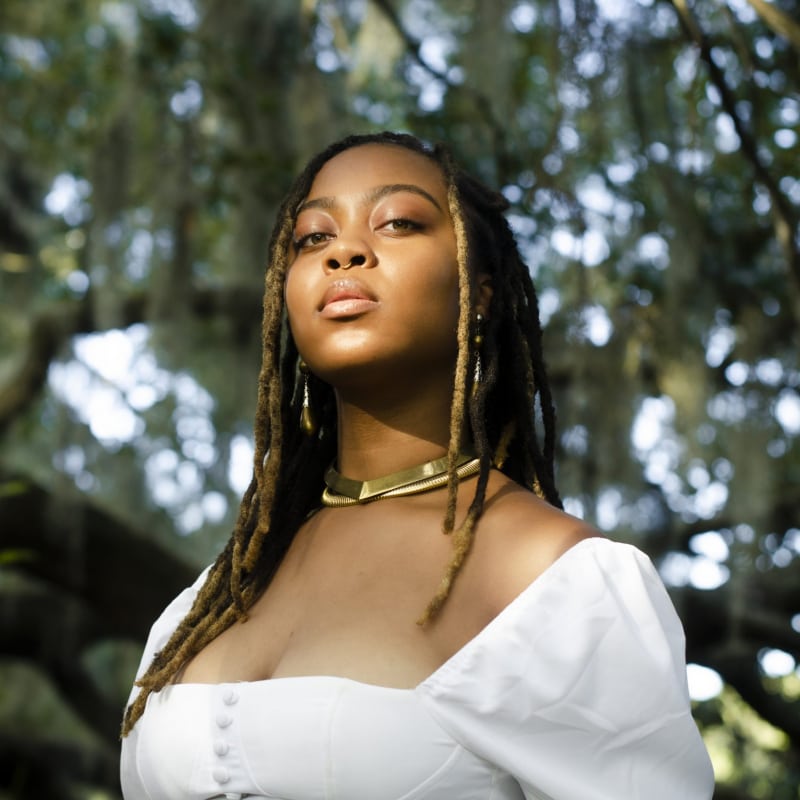 Zandashé Brown
Artist Engagement & Programming Manager
Zandashé Brown is a Louisiana-born-and-raised writer/director and the Artist Engagement & Programming Manager for the New Orleans Film Society. A former fellow of NOFS's Emerging Voices program, Zandashé now programs narrative works for the Academy Award-Qualifying New Orleans Film Festival as well as year-round events such as the annual South Summit, a convening that seeds conversations and actions around amplifying film and media content in the American South; and the NOFF Filmmaker Summit, a series of panels, talks, and workshops that take place yearly during the festival.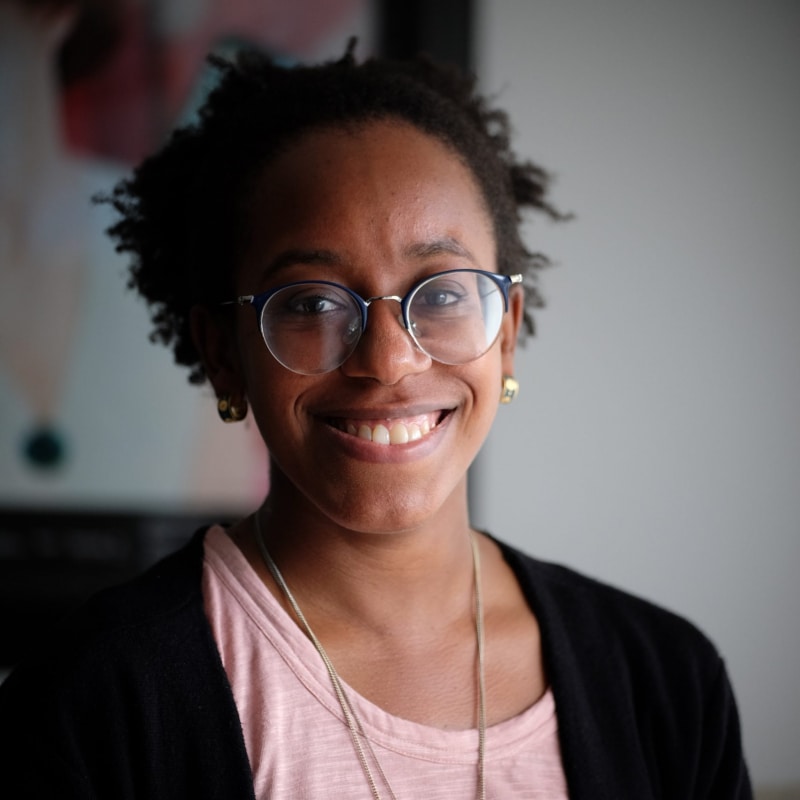 Rashada Fortier
Programmer and Submissions Coordinator
Rashada is a Programmer and Submissions Coordinator with the New Orleans Film Festival. She also works as a Production Coordinator in the New Orleans Film Industry. She holds an MFA in Film Production from the University of New Orleans. In her spare time, she enjoys working on short films with her friends to continue being creative.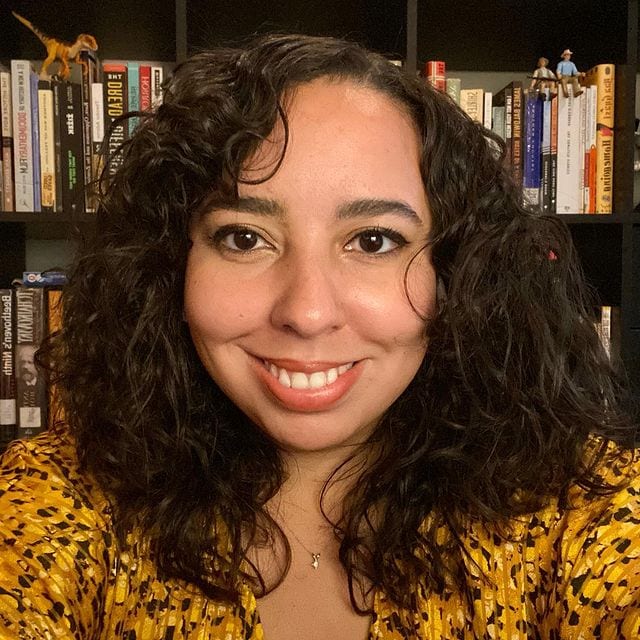 Greta Hagen-Richardson
Programmer
Greta Hagen-Richardson is a programmer and producer with over a decade of experience in the industry. She endeavors to elevate the contributions of storytellers working outside the traditional industry. Currently, Hagen-Richardson is in film distribution at ARRAY and a programmer with several festivals. Her producing credits include films created as a fellow in Project Involve as well as the Widen the Screen initiative. With Tribeca and Slamdance premieres, her work has won several awards and garnered two NAACP Image Award nominations. Hagen-Richardson is a programmer at the New Orleans Film Festival and has contributed to many organizations including the Hot Springs Documentary Film Festival, Sundance Film Festival, True/False Film Fest, Oxford Film Festival, and the Chicago International Film Festival.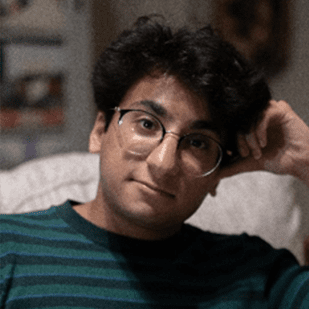 Zain Hashmat
Programming Fellow
Zain joins NOFS this year as a Programming Fellow. Raised and educated in Mississippi, Zain has a deep love and appreciation for the people and culture of the South. And the food. Obviously the food. An obsessive cinephile, Zain is very excited to be a part of the programming team this year to assist them in all they do to uplift and showcase new voices. When he's not working with the NOFS, you can find him at a local movie theater or the nearest coffee shop trying his very best to reach his goal of reading at least one book a year.
The programming fellowship is a new program designed to build skills and experience related to film programming and curation.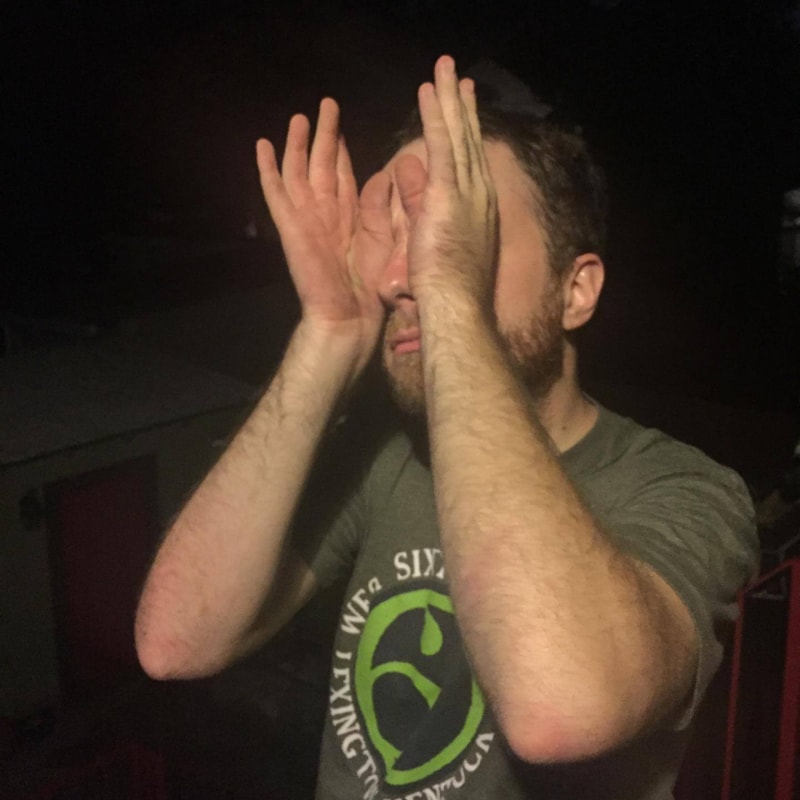 Jon Kieran
Programmer
Jon has served in NOFF's programming department since 2012. He recently moved cross-country to take over film curation at Cinema Salem, an independent theater on Boston's North Shore. In his spare time, he is a slow reader and novice synthesist.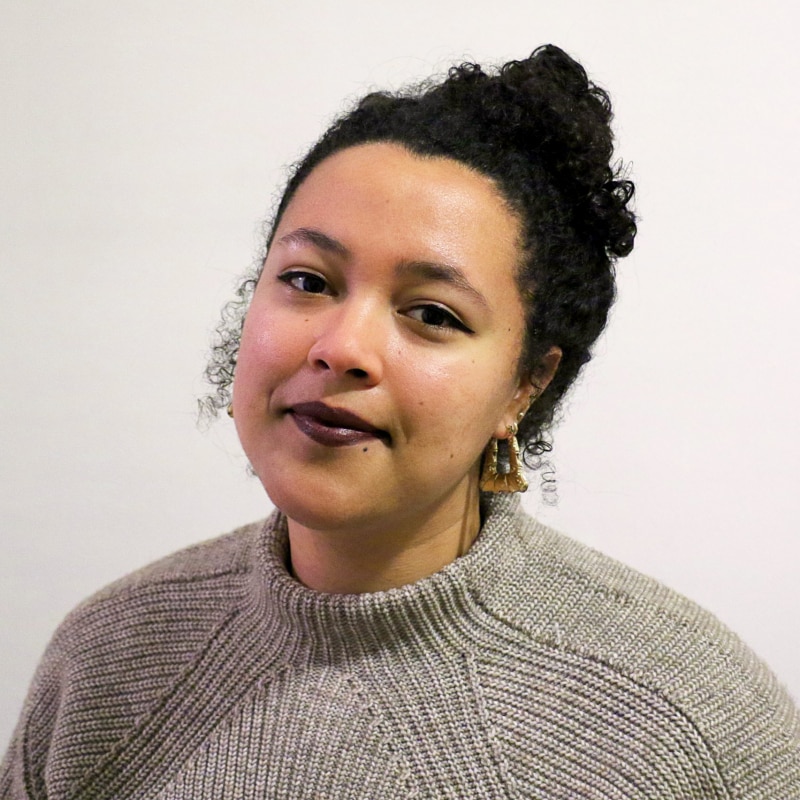 Amber Love
Programmer
Amber Love is a filmmaker, documentary editor, and festival programmer based in Chicago, IL. Her work has premiered at the Camden International Film Festival, has played Indie Memphis and the Milwaukee Film Festival, and has been supported by the Tribeca Film Institute and Union Docs. In 2019 she was selected as a NeXt Doc Fellow for her work as an emerging filmmaker, and in 2020 she was selected as a Fellow for the Sundance Institute's inaugural Art of Editing Fellowship. She has been with NOFF since 2016.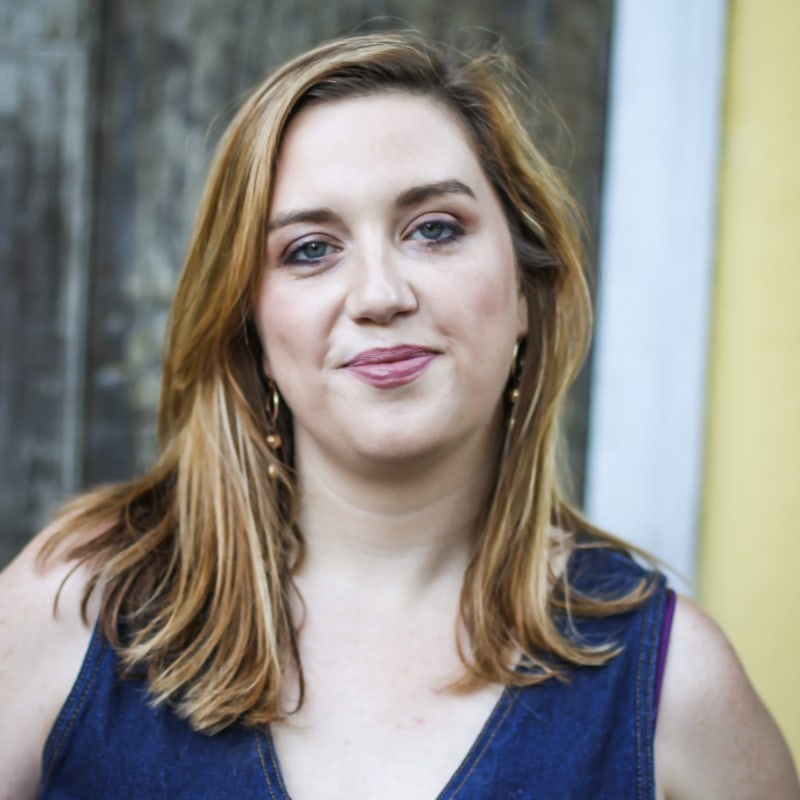 Kate Mason
Programmer
Kate Mason is a writer, performer, and filmmaker based in Los Angeles. Her artistic career blossomed in New Orleans, Louisiana, where she studied improv, sketch, acting, and drag performance. She is a programmer for the New Orleans Film Festival and producer of the Overlook Film Festival and freelances in production, operations, and programming for many other film festivals. She participated in the 2020 UnionDocs Research and Development Lab with her hybrid documentary film about jugglers. Her favorite movie is Mommie Dearest.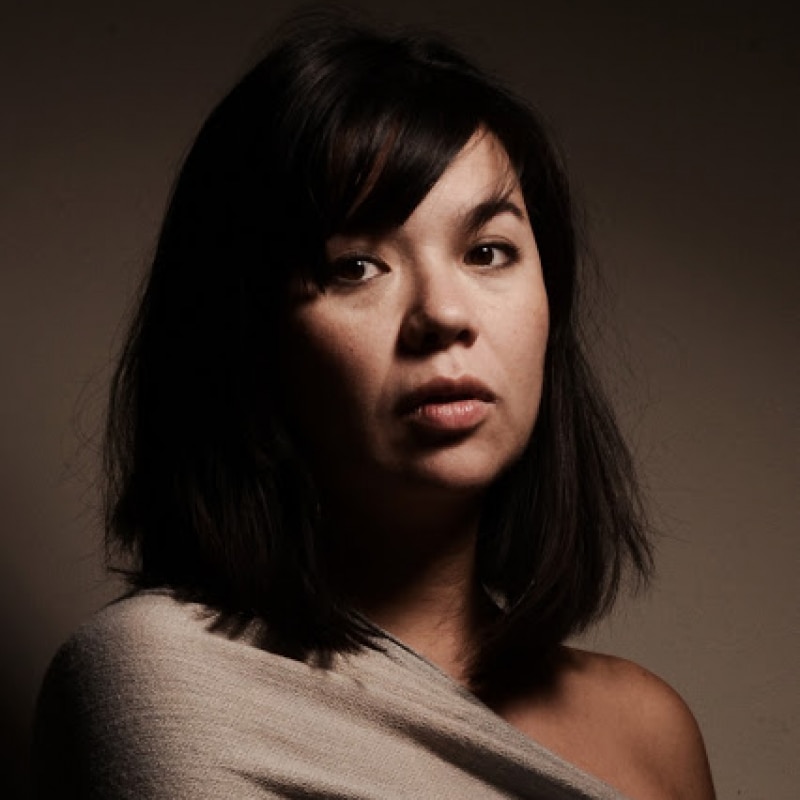 Kiyoko McCrae
Director of Documentary Programming & Filmmaker Labs
Kiyoko McCrae is the Director of Documentary Programming and Filmmaker Labs at the New Orleans Film Society. She is also an award-winning independent film and theater director and producer, currently completing a short documentary for the Hindsight Project, a new initiative with CAAM, Firelight Media, and Reel South, and developing her first feature doc with support from CAAM and Southern Documentary Fund. She is a 2017-2018 Intercultural Leadership Institute Fellow and a 2020 John O'Neal Cultural Arts Fellow. She received her BFA in Theatre Arts from NYU's Tisch School. She is happy to call New Orleans home with her husband Jason and their two children, Manami and Koji.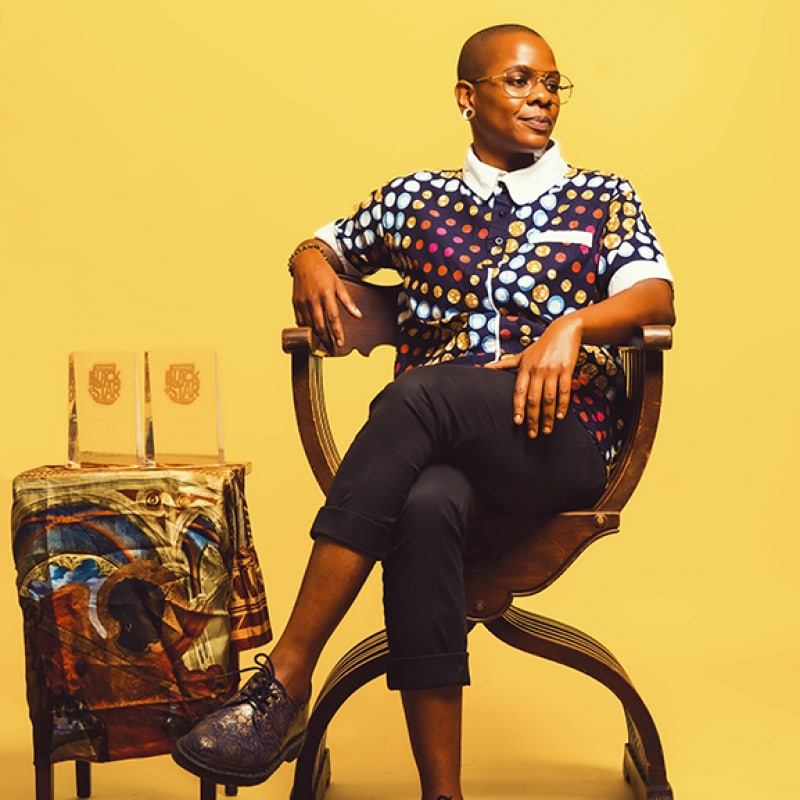 Zuri Obi
Programmer
Zuri Obi is a Haitian-American artist raised with deep cultural roots in magical realism. As a multidisciplinary filmmaker, her work strives to situate the viewer within surreal spaces that challenge conventional 'truth' and 'reality'. As a Camerawomxn, she has collaborated with artists such as Solange and Lizzo, and as Creative Producer, her projects have screened at notable film festivals, including Sundance and won top awards at New Orleans Film Festival, AFI and BlackStar. Currently, she is developing her forthcoming documentary "How to Breathe Underwater", which is a personal mother-daughter healing journey as explored through dreamwork.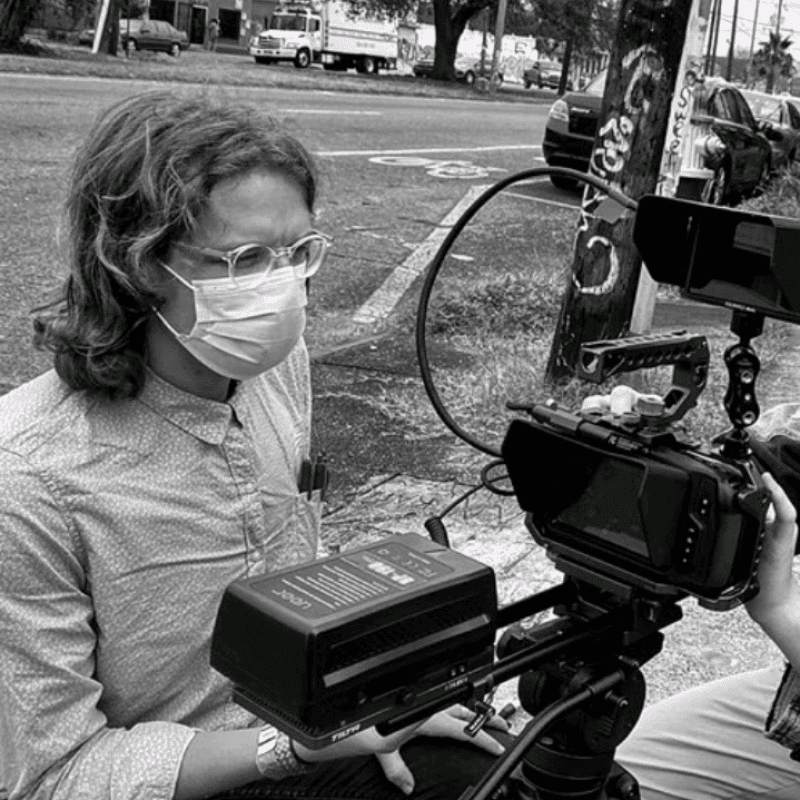 Lynn Sylvan
Programming Fellow
Lynn Sylvan was raised in Northwest Florida and lived there until she moved to the New Orleans area in 2019. Lynn has worked with the New Orleans Film Festival in a technical capacity for the past three years. She is a zinewriter and has been making movies for over ten years.
The programming fellowship is a new program designed to build skills and experience related to film programming and curation.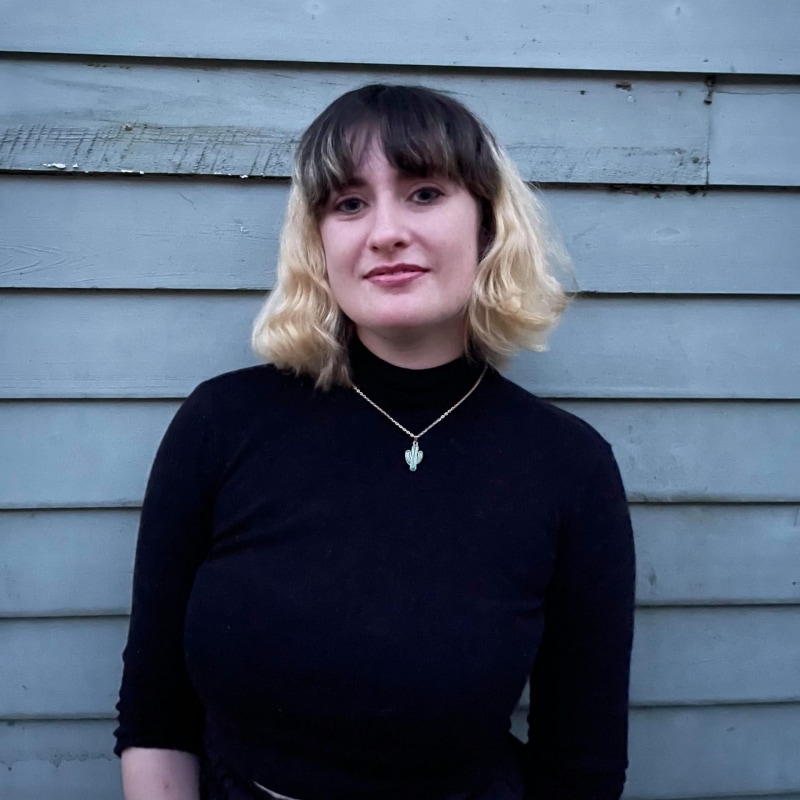 Stephanie Tell
Programmer
Stephanie Tell is a Programmer in the Narrative Shorts category of the 2021 New Orleans Film Festival, where she has worked in various capacities since 2018. Currently she is writing a PhD through the Screen Studies program at the University of Melbourne, Australia, focusing on cultures of masquerade on film. Her research interests broadly span liminal studies, affective histories, and ritual aspects of the screen experience. Previously, she was a senior curator for the Melbourne Documentary Film Festival, and a freelance arts writer and critic. In another life, Stephanie lived on a warm, dry rock as a contented land iguana.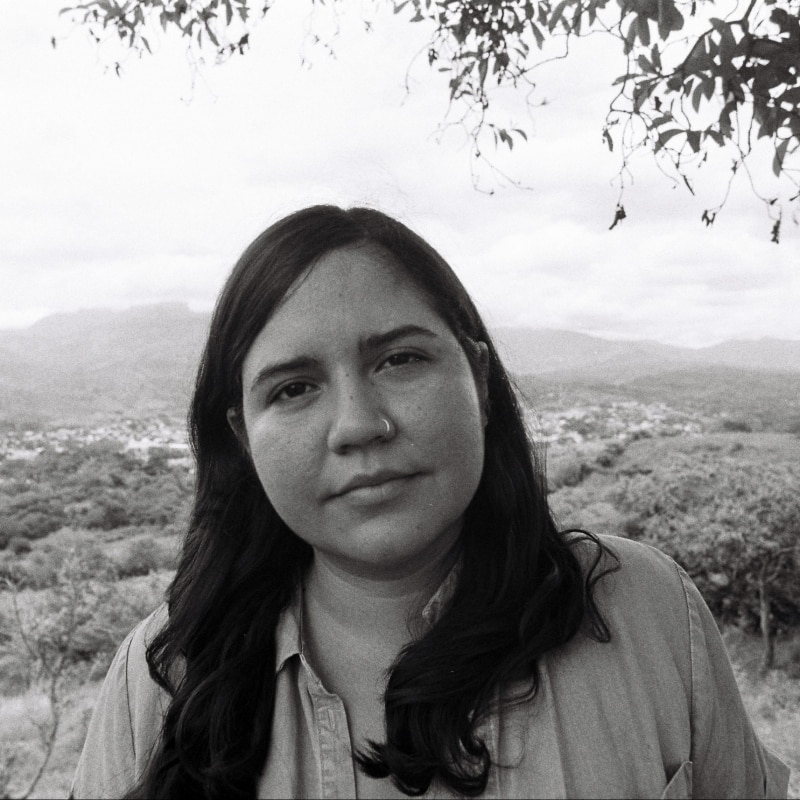 Amada Torruella
Programmer
Amada is a Central American producer, cinematographer, and artist based between El Salvador and Southern California. As a storyteller that has grieved cultural loss and displacement due to armed conflict, Amada is passionate about exploring the body-earth territory and nurturing communities through collective storytelling. Their work has been featured at Blackstar Film Festival, Femme Frontera, Skirball Cultural Center, amongst others; Amada is a 2021 JustFilms Ford Foundation/Rockwood Institute Fellow, a Brown Girls Doc Mafia member, and Vona Voices Alumni.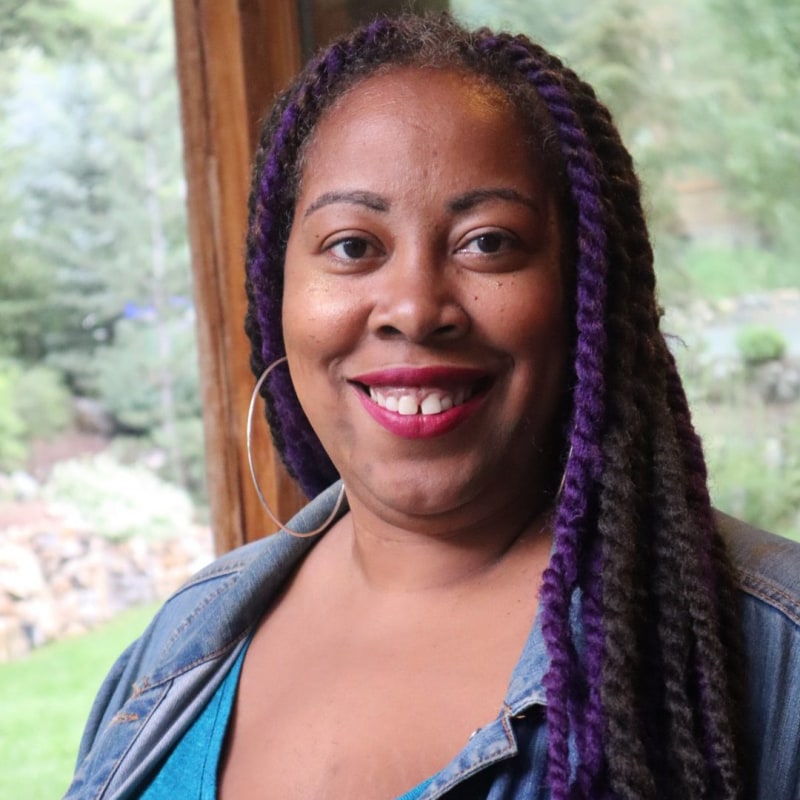 Angela Tucker
Programmer
Angela Tucker is a director, writer and Emmy Award winning producer who makes nonfiction and fiction films. Her most recent directorial projects include "The Trees Remember", a series in collaboration with REI Co-Op Studios and "A New Orleans Noel", an upcoming Lifetime holiday film starring Keisha Knight Pulliam and Patti LaBelle.
She produced "Belly of the Beast" (dir. Erika Cohn) which broadcast on PBS' Independent Lens and won an Emmy. Additional past work includes "All Skinfolk, Ain't Kinfolk", a documentary short which aired on PBS' Reel South; All Styles, a dance narrative feature available on Showtime; "Black Folk Don't", a documentary web series featured in Time Magazine's "10 Ideas That Are Changing Your Life", and "(A)sexual", a feature length documentary about people who experience no sexual attraction that streamed on Netflix and Hulu.
Most recently she made the Blacklist's Inaugural Indigenous List with "Tinder on the Rez" along with her co-writer and friend Brooke Pepion Swaney. Tucker is a Sundance Institute Fellow, a recipient of Firelight Media's inaugural William Greaves Fund and a member of the Academy of Motion Pictures Arts and Sciences.
As founder of TuckerGurl Inc, a boutique production company based in New Orleans, Angela is passionate about stories that highlight underrepresented communities in unconventional ways.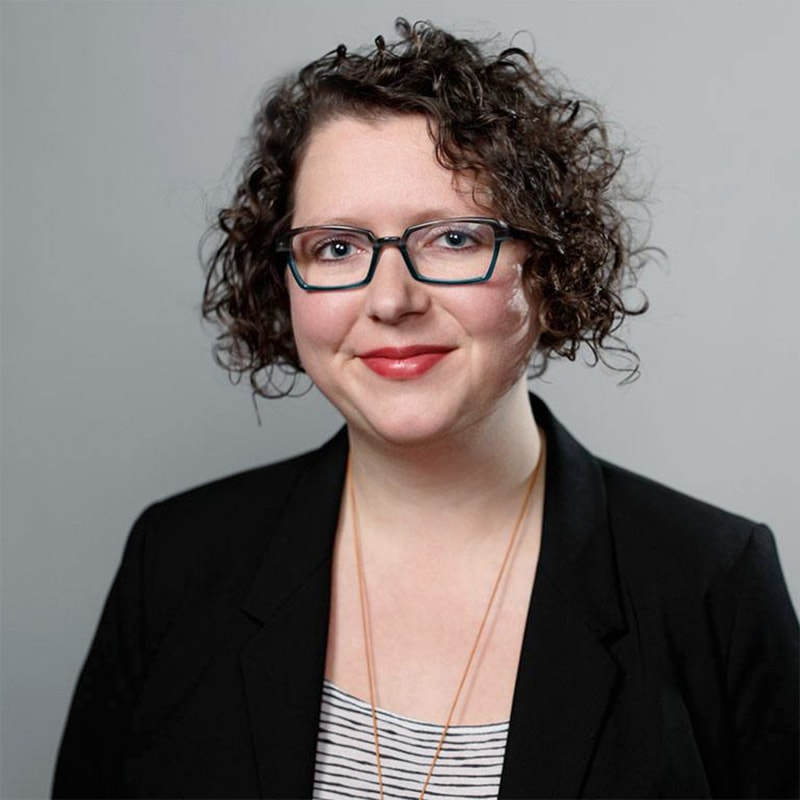 Rachel Lin Weaver
Programmer
Rachel Lin Weaver is an interdisciplinary media artist working in video, experimental documentary, sound, installation, and performance. Her projects explore personal and cultural memory, resilience in the face of adversity, landscapes and people in flux, and ecological systems. She is influenced by her upbringing in wilderness areas and rural communities in poverty, and finds many useful metaphors in the natural world. Weaver's projects have been shown in many cities in the US as well as at exhibitions in nearly 30 countries since 2010. Her work is held in numerous private and public collections. In addition to her art practice, Weaver is an active documentary filmmaker. Her research is centered on creative decolonization and fighting for inclusivity, and she actively collaborates with indigenous communities. Weaver is currently Assistant Professor/Chair of Creative Technologies at the School of Visual Art at Virginia Tech and is also the curator of Cinema Reset, the new media program of the New Orleans Film Festival.
CODE OF CONDUCT
Welcome to the New Orleans Film Festival. We invite you to embrace our community guidelines and safety protocols upon entering this space:
For those gathering physically, acknowledge that we are gathering in "New Orleans," which occupies an Indigenous space known as "Bulbancha," a Choctaw word meaning "the Place of Other Languages"
Center and respect the neighbors, communities, and histories of and around this space
Keep equity and inclusivity in focus and be respectful of people of every race, ethnicity, gender identity/expression, disability, sexual orientation, nationality, religion, age, physical appearance, or body size, language spoken, and immigration or economic status
Protect the health of one another amidst an ongoing global pandemic
Stay curious and listen deeply, rather than just wait for your turn to speak
Be mindful of how we share power, earn trust, and all that we bring into the room
Be aware that drinking alcohol can be triggering to some people. We encourage responsible and mindful drinking.
Be considerate of the work of artists by refraining from phishing and pirating the work of filmmakers
We will not tolerate:
Racism, homophobia, transphobia, ableism, sexism, body shaming, or any form of discriminatory language or hate speech
Violence
Sexual harassment
White supremacist speech or actions
Interrupting a screening or festival event
Aggressive or threatening behavior towards artists, audience members, festival staff, and volunteers
Non-cooperation with festival staff or volunteers
The New Orleans Film Society strives to provide inclusive and accessible festival spaces and gatherings, clearly noting barriers to accessibility when present and seeking feedback for how we can improve.
If you witness or experience a violation of these guidelines, you are encouraged to report it either anonymously or with attribution. For anonymous reporting or feedback, please fill out this form linked in each ticket confirmation email. Or send us an email at info@neworleansfilmsociety.org for reporting with attribution.
By entering the event premises, you consent to photography, audio recording, video recording and its/their release, publication, exhibition, or reproduction to be used for news, webcasts, promotional purposes, telecasts, advertising, inclusion on websites, social media, or any other purpose by NOFS and its affiliates and representatives. Images, photos, and/or videos may be used to promote similar NOFS events in the future, highlight the event and exhibit the capabilities of NOFS.
Our code of conduct was influenced by organizations like BlackStar Film Festival, Capacity Interactive, Creative Time, Perspective Fund, and Sundance Film Festival.
HOW TO FEST (VIRTUALLY)
How do I attend the NOFF Virtual Cinema?
The Virtual version of NOFF will be available online with the purchase of the Virtual or Virtual Household passes or individual film tickets. 
Can I watch films on my television?
You can connect your computer to your TV or another external monitor via HDMI cable.
Due to content protection restrictions, the Screen Mirroring feature on Smart TVs and other devices cannot be used. Many browsers built into Smart TVs and other devices will NOT allow protected content to play.
What are the system requirements for watching on a laptop or desktop computer?
Content can be watched on PCs running Windows 7, Windows 8.1 or Windows 10, and Intel-based Macs running macOS 10.12+. You can also watch films on Android tablets and phones using Chrome, and on iPhones and iPads using Safari.
Supported browsers: Google Chrome, Firefox, Microsoft Edge, Opera. We recommend using the latest version of your browser. Internet Explorer is not supported.
If you have an Apple TV, Fire TV or Roku device, you can use the dedicated Eventive apps for these platforms after booking your ticket online. If you have a Chromecast, you can cast to it from Chrome on your computer or Android phone. If Chromecasting, must have 3rd generation or later Chromecast stick.
To watch on an iPhone or iPad, use Safari on iOS 11.2 or later.
Important note: Due to content protection restrictions, the Screen Mirroring feature cannot be used. Additionally, HDMI or other video dongles cannot be connected to your device. Instead, use AirPlay or our dedicated TV app to watch on your TV.
To watch using an Android device, use Chrome on Android 6.0 or later. 
To Chromecast from a mobile Android device:
Make sure your mobile phone or tablet is on the same Wi-Fi network as your Chromecast device. Tap the "Cast" icon in the lower right hand corner of the player. If no icon appears, this means casting is not supported on your device.
To Chromecast from computer:
Open the content in the Google Chrome browser. Click the "Cast" icon in the lower right hand corner of the player. If no icon appears, this means casting is not supported on your device.
To check the compatibility of your device, please click here.
Please click here for troubleshooting more detailed tech questions. 
Virtual Cinema Information
What happens once I purchase my pass or individual ticket?
To purchase and or use tickets and/or passes, you will be required to create an account in Eventive. You will need to log in to this account to access your tickets and passes, so hold on this information! Tickets will be sent to the email address attached to your account.
How do I find a film I unlocked or pre-ordered in the NOFF Virtual Cinema? 
When you purchase a ticket you will also receive a confirmation email that includes information about when your selected program will be available for viewing and a link to open it up. Click the "Watch Now" button or visit your festival page and click on the original listing for the program. 
If you've already ordered a ticket with your logged in account, you will have the option to "Watch Now" from the virtual screening page. If you are not logged in the button will read "Unlock Now". Simply log-in using the pop-out or the button in the top right corner of the page and proceed to Menu. 
How long do I have to watch?
UNLOCK WINDOW : 7 days 
WATCH WINDOW: 48 hours
When you unlock a virtual screening, you will have the "unlock window" duration to begin watching. Once they start watching (i.e., click "Play"), you will have the "watch window" duration to play the content. 
When can I watch? 
All feature length films and shorts programs will be available to watch anytime from November 5 at 7:30pm until NOFF closes at midnight on November 21, 2021, unless specifically restricted per film. Additional special programming like keynotes, awards ceremony, panels, and others will be available to watch at scheduled times and the recordings of it will be posted on our website the next day. 
How can I redeem my discount code to watch a movie?
In select cases, NOFS distributes discount codes through community partners to provide access to the festival. If you have a code, select the film you want to watch and click "Unlock Now". It will say Unlock "Film Title". Below that it will say "Have a Discount Code." Click that and input your discount code. The cost will change according to the code. Proceed to sign in to Eventive or create an account, if you do not already have one, and then enjoy the film.
Will there be closed captions available for the NOFF Virtual Cinema?
Films will include closed captions, as well all Q&As, filmmaker awards ceremony, keynotes, panels, and other programming. All live events will have the automated closed caption feature turned on.      
NOFF Virtual Cinema Glossary
PASS – Think of it as a virtual badge. You will use it to unlock virtual programs before and during the festival.  
LIVE STREAM PROGRAM – For our purposes, a Live Stream event will include those that happen at a specific time and occur live (Q&A, Panel Discussions, Round Tables) and/or are the recorded versions of live events that occurred earlier in the festival. 
GEO-BLOCK – On rare occasions, the festival will be asked to limit the audience of a given program to a specific geographic area. Should a program be geo-blocked, it will be noted in the home page for the presentation and will also be found on the watch page of the virtual festival in the Geo-Blocked section.
AVAILABILITY WINDOW – This is the time frame during which a program is available.
UNLOCK WINDOW – This is the time frame one has after unlocking a program to begin watching it.
WATCH WINDOW – Once a program is unlocked, the watch window is the amount of time one has to view the program.
All scheduled program times are listed in Central Standard Time.
VIRTUAL CINEMA TROUBLESHOOTING 
Live Chat Support from Eventive and additional technical troubleshooting resources are available through Eventive by clicking "Need Help?" in the top right corner of your browser window. Or by visiting https://watch.eventive.org/help. This feature is monitored by Eventive technicians and available 9am-11:59pm CST 7 days a week, with limited support outside these hours as well. If you need to reach a member of the NOFF team, please see Customer Service Availability. 
HOW DO I ENABLE ACCESSIBILITY OPTIONS? 
Hover the cursor over the video you are currently watching to make the video controls visible.

On the bottom right, click on the sprocket icon.

Click on the subtitles button and select English to enable on-screen captions. Click on Audio Track and select Audio Description to enable Audio Descriptions.
Note: If a film is in a language other than English and has subtitled burned into the image, you do not have to enable subtitles or captions. 
We are aiming to have every film supported with captions and encouraging filmmakers to create audio descriptions.
INTERNET SPEEDS
For any device, you will need a robust and reliable internet connection. Check your internet speed by running a speed test. The minimum recommended bandwidth for streaming is 5 Mbps download speed. For 1080p quality we recommend a minimum of 8 Mbps download speed.