The 31st annual New Orleans Film Festival will be a hybrid festival in-person and online event featuring 160+ films across its Virtual Cinema and Open-Air Cinema programming. Open-Air Cinema events will run November 6-15, and the virtual components of the festival will run Nov 6-22. 
Festival attendees are invited to participate in our Virtual Cinema, Lafitte Greenway Open Air Cinema, or both, as merited by their pass level or ticket type. Participants will have the opportunity to experience pre-recorded filmmaker Q&As and contextualizing introductions by our programming team. 
There will also be free streaming public keynotes, and virtual panel discussions geared at filmmakers and those interested in learning about the craft. Featured filmmakers will have access to additional programming geared at opening doors in their careers. 
We highly encourage advance booking of films against your pass or through individual ticket purchases; our Open-Air Cinema screenings are limited capacity, given the gathering restrictions placed on our city, and some Virtual Cinema screenings may have capacity limitations based on view count or geographic restrictions. 
Please see the Virtual Cinema FAQ and the Open Air Cinema FAQ to learn more about attending in each format. 
Browse Film Guide Visit NOFF Virtual Cinema
Open-Air Cinema Schedule Download the PDF of the Festival Brochure
CUSTOMER SERVICE
If you need assistance before the festival we are available during regular business hours 10am-6pm CST Monday-Friday via phone at 504-309-6633. If you need help after these hours, please email info@neworleansfilmsociety.org and we will get back to you as soon as possible. You can also use the new chat feature on our website by clicking the teal "contact us" envelope icon in the bottom right corner of our website.
If you need direct assistance during the festival, we will be available November 6-22 from 11am-7pm CST, daily via phone at 504-309-6633. If you need help after these hours, please email info@neworleansfilmsociety.org or chat us through our website and we will get back to you as soon as possible.
MORE ABOUT NOFF 2020:
After receiving 4655 submissions from 105 countries for the 31st anniversary of the festival, the festival's seasoned team of programmers carefully curated a slate of 165 visionary, thought-provoking films that represent a wealth of perspectives. Overall, the directors of selected films represent 44 different nationalities. This year, films made in the American South represent 45%, and Louisiana-made films represent 26% of the lineup. Films directed by women and gender non-conforming directors account for 57% of the lineup, and films helmed by directors of color make up 58% of the lineup. Additionally, the lineup boasts 36 world premieres.
Like everything else in our lives, this year the festival will look different in many ways, however, we remain dedicated to bringing audiences the quality curation and experiences that New Orleans has become known for, and offering participating filmmakers opportunities that are meaningful to their professional development and career pathways.
Though the majority of the festival will be presented virtually, as will the conference-style elements that we produce in order to support the careers of our exhibiting filmmakers, filmmakers can expect the same number of industry panels, filmmaker roundtables, and deep attention to community engagement and community partnerships.
Watch the Festival Trailer
Our members get exclusive discounts on all NOFF2020 passes and tickets alongside other year-round benefits. Purchase your membership first and then buy your pass to get your discount automatically applied on your pass. If you are already a member, log in after clicking on of the "Buy Pass" buttons below to get your discount!
---
Tickets
All tickets are now on sale!
Virtual Cinema Tickets: $10 Regular, $8 for NOFS Members
Click to Buy Virtual Cinema Tickets Click to Browse Film Guide
---

Virtually Everything Pass
$90 Regular, $70 for NOFS Members

Access to all NOFF Virtual screenings and events between November 6-22, 160+ films, available globally with access to some films restricted to some regions. See film access by region here.
Early access to online reservations on October 5, two weeks before they go on sale for the general public
Access to a virtual meet-the-programmers event to get film recommendations and insights prior to NOFF2020
---

Virtual Shorts Pass
$55 Regular, $45 for NOFS Members
Free admission to all short film programs and events at the NOFF Virtual Cinema between November 6-22, 120 films. Perfect for anyone who would like to watch all the short films in the program
All short film programs in the Virtual Cinema are available globally except for Animated Shorts (US only).
---

Student & Teacher Virtual Pass
$50
Access to the majority NOFF Virtual screenings and events between November 6-22, 140+ films
Early access to online reservations on October 5, two weeks before they go on sale for the general public
Access to a virtual meet-the-programmers event to get film recommendations and insights prior to NOFF2020
Please email a copy of your valid Student or Teacher ID to info@neworleansfilmsociety.org to receive a link to book your pass online. 
How do I attend the NOFF Virtual Cinema?
The virtual version of NOFF will be available online with the purchase of passes or individual tickets to a single streaming film or shorts program. 
Content can be watched on PCs running Windows (Versions 7, 8, and 10) and Intel-based Macs running macOS 10.12+ (Sierra). You can also watch films on Android tablets and phones using Chrome on Android 6.0 or later, and on iPhones and iPads using Safari on iOS 11.2 or later. 
If you have an Apple TV or Roku device, you can use Eventive TV apps for these platforms. If you have a Chromecast, you can cast to it from Chrome on your computer or Android phone or tablet. At this time, streaming the festival using Amazon products (FireStick, FireCube, Kindle, etc.) is not available. Please note: live events are unavailable to watch via the TV apps, and you must unlock films in your web browser before they will be available in the TV apps. Roku's app does not allow for captions. For helpful tips about using Apple TV and Roku, click here. 
Additionally, you can connect your computer to your TV or another external monitor via HDMI cable. Please see the general troubleshooting selection below for more detailed tech questions. 
How do I buy  Passes and Tickets?
Passes and tickets are available for purchase on neworleansfilmsociety.org in advance. Please see "Passes and Tickets" for prices, release dates, and descriptions. 
Can I purchase just one individual ticket?
Yes, if you would like to purchase a ticket to stream an individual program, head to the virtual festival by visiting https://watch.eventive.org/noff2020
 Here you can browse through all of the available programs. Purchase your ticket by selecting Unlock and then enter your email address to create an account. You will then be prompted to enter your credit card information to complete the purchase of your ticket. 
What happens once I purchase my pass or individual ticket?
To purchase and or use tickets and/or passes, you will be required to create an account in Eventive. You will need to log in to this account to access your tickets and passes, so hold on this information! Your log-in is your email, and your password can be reset on the site if need be by clicking "Forgot Password?". 
You must use "NOFF2020 Log in" button on our website at the top right to see all your NOFF purchases and reservations. The "Member Log In" button is only for membership renewals. 
Is my payment information secure? 
Yes. All customer payment info is submitted securely to our payment processor, Stripe, using the most stringent, PCI Level 1 compliant security protocols.  Eventive stores customer credit card details securely, and the festival staff does not have access to your credit card information. You may request that your payment information be unlinked from your account by choosing Account Management from the menu bar at the top left of the page, and then "Remove" under your payment information.  
How do I find a film I unlocked or pre-ordered in the NOFF Virtual Cinema? 
First, make sure you're logged in by clicking the "NOFF 2020 Log-in" from the top right at www.neworleansfilmfestival.org. 
There are multiple ways to find films you've unlocked or pre-ordered, once you have logged in:
When you purchase or reserve a ticket you will receive a confirmation email that includes information about when your selected program will be available for viewing and a link to open it up. Click the "Watch Now" from the original listing for the program. 

Go to the tickets icon in the top right menu bar or use the top left menu bar and choose My Tickets. Click Watch Now next to your selected film.

Navigate to the film guide and choose the showing or browse film programs in the NOFF virtual cinema. Choose Watch Now during the availability window. If you are not logged in, the button will read "Pre-order now" or "Unlock Now" and prompt you to log in.
When can I watch & how long do I have to watch?
Shorts programs will be available to watch anytime from Nov 6-22, 2020. Features will be rolled out on a daily basis and will be available from the scheduled premiere until NOFF closes Nov 22, 2020, barring any specific requests from a distributor to cap views at a certain number. 
PURCHASE WINDOW: You may begin pre-ordering films before the festival begins and prior to a film's specific virtual premiere date. Pre-ordering is encouraged, as some films can be reserved a limited number of times. See "available" dates on the film page to determine when the film's online festival premiere is (i.e. when you can begin watching). 
AVAILABILITY WINDOW: Nov 6 at 6pm until November 22 at midnight for shorts programs and from the premiere date to Nov 22 per feature film.
UNLOCK WINDOW : Once you unlock a film, you have 48 hours to begin watching. 
WATCH WINDOW: Once you click play, you may pause, but you will have 24 hours to finish enjoying the content. This is to prevent users from sharing login information. If you would like to invite a friend or family member to watch a program, please encourage them to purchase a pass or buy a one-time screening ticket. 
All unlock and watch windows close at 11:59pm on the last day of the festival, November 22, 2020. 
Is there a way to create a watch list?
You can create a watch list using the My Content Library feature in the virtual festival. Add content to your library by unlocking the films that you would like to watch within the player.
Go to

https://watch.eventive.org/noff2020

and make sure you are signed in to your account in the upper right corner.

Go to the program you wish to add to your content library. By clicking Unlock and selecting Unlock with [Unnamed Pass/Your Name] for $0, the film will be added to your Content Library under the Currently Unlocked label.

To view your Content Library, click your initials in the upper right corner, and from the drop-down menu, select My Content Library.

Once you click Unlock, you will be able to watch the film anytime within the dates of the festival.

Note: Do not click "Watch Now" (or press play) until you are ready to watch the film. Once you press Watch Now, you have 24 hours to watch the film.
Can I rewind or start a program over?
Yes, you have complete access to the entire program during your watch window.
Does my web browser affect streaming?
Please reference the supported operating systems and browsers below. If you are trying to access a film program and receive an error message, clear your browser history, then close and restart your browser.
Supported operating systems: 
OS X/macOS: 10.9 or later

Windows: Windows 7 or later

Linux: Ubuntu 16.04 or later / Fedora 25 or later / Red Hat Enterprise Linux 7.0 or later
Supported browsers
Chrome: Version 51 and newer

Safari: 9 and newer

Internet Explorer: 11

Edge: Version 31 and newer
Mobile
iOS: iOS 9.0 or later

Android: Android 4.4 or later

Windows Phone (beta): Windows Phone 8.0 or later
I bought a film or program and now it's telling me to unlock it again. What do I do?
Please confirm that you are logged in with the same email address or Facebook login you used to purchase your pass. You can login using the login link at the upper right corner of the screen, or if you are not logged in at all you'll be prompted to login after clicking "Unlock Now."
How can I redeem my discount code to watch a movie?
In select cases, NOFS distributes discount codes through community partners to provide access to the festival. If you have a code, select the film you want to watch and click "Unlock Now". It will say Unlock "Film Title". Below that it will say "Have a Discount Code." Click that and input your discount code. The cost will change according to the code. Proceed to sign in to Eventive or create an account, if you do not already have one, and then enjoy the film.
Return and Refund Policy 
Passes and tickets are non-refundable. All sales are final. Should an Open Air screening be canceled, your ticket will be transferred to view the film and related filmmaker Q&A, if applicable, online.
Will there be closed captions available for the NOFF Virtual Cinema?
We will list all films that include closed captions at this link and in the film descriptions. Select filmmaker Q+As, Filmmaker Awards Ceremony, keynotes, and panels will have captioning. Please note: watching using the Roku app does not allow for closed captions. For further accessibility information, click here.      
NOFF Virtual Cinema Glossary
PASS – Think of it as a virtual badge. You will use it to unlock virtual programs before and during the festival  
LIVE STREAM PROGRAM – For our purposes, a Livestream event will include those that happen at a specific time and occur live (Talent Talk, certain Panel Discussions, all Round Tables) and recorded versions of live events that occurred earlier in the festival.
GEO-BLOCK – On rare occasions, the festival will be asked to limit the audience of a given program to a specific geographic area. Should a program be geo-blocked, it will be noted in the film description  for the presentation and will also be found on the watch page of the virtual festival in the Geo-Blocked section.
AVAILABILITY WINDOW – This is the time frame during which a program is available.
UNLOCK WINDOW – This is the time frame one has after unlocking a program to begin watching it.
WATCH WINDOW – Once a program is unlocked, the watch window is the amount of time one has to view the program.
All scheduled program times are listed in Central Standard Time.
Can I watch films from outside the US? 
Most of the films will be available to watch from anywhere in the world, but there are a select few that have geographic restrictions. Restrictions are listed here.
More questions? Be sure to check out Eventive's FAQ Guide.
Virtual Cinema Access by Region
All films in the New Orleans Film Society 2020 Virtual Cinema will be available globally except those listed below:
Available in the US & Canada only:
Available in the US only:
A New Beginning
Animated Shorts program
Drought
Dixie
Keyboard Fantasies: The Beverly Glenn-Copeland Story
Spirit Never Dies, Only Transitions
Two Gods
Welcome to Pine Lake
Available in the American South* only:
Breaking Fast
Change
Down a Dark Stairwell
Landfall
The Letter
Inspector Ike
Jacinta
The Outside Story
Through the Night
To Decadence with Love, Thanks for Everything!
(*available in Alabama, Arkansas, Delaware, District Of Columbia, Florida, Georgia, Kentucky, Louisiana, Maryland, Mississippi, North Carolina, Oklahoma, South Carolina, Tennessee, Texas, Virginia, West Virginia)
Available in Louisiana only:
New Orleans Film Festival 2020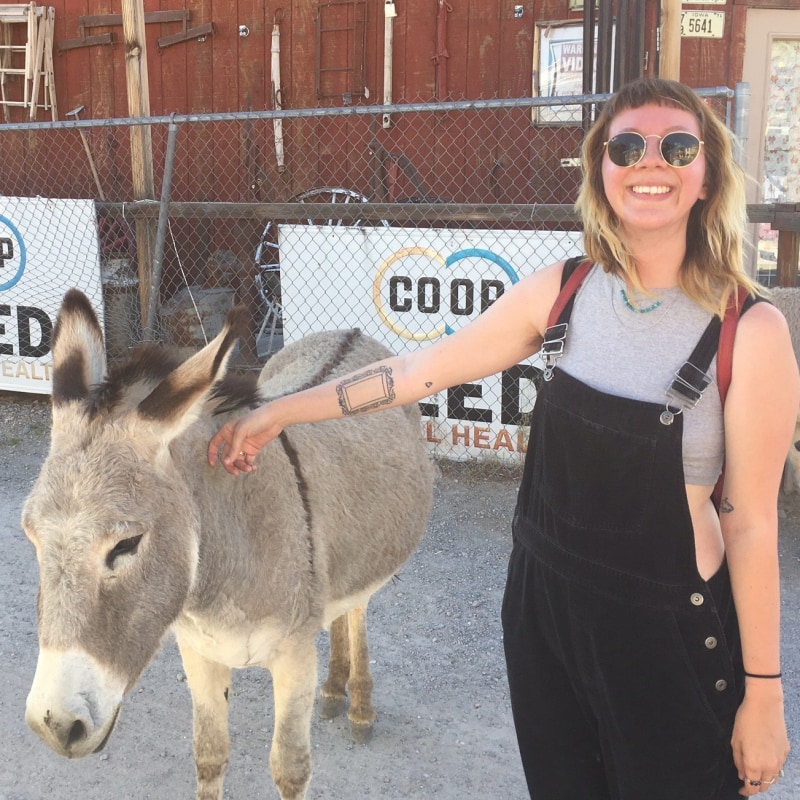 Jean Bingham
Programming Associate
Since arriving in New Orleans in 2011, Jean Bingham has channeled her passion for cinema into film curation at various underground venues throughout the city, with a strong emphasis on cutting-edge, foreign, and art house films. A proud Libra, she studied film at Emerson College and has worked as a programmer for the New Orleans Film Society since 2015. She has one cat and two dogs, and upon further contemplation, has finally come to terms with the fact that her pets will never form an interspecies alliance.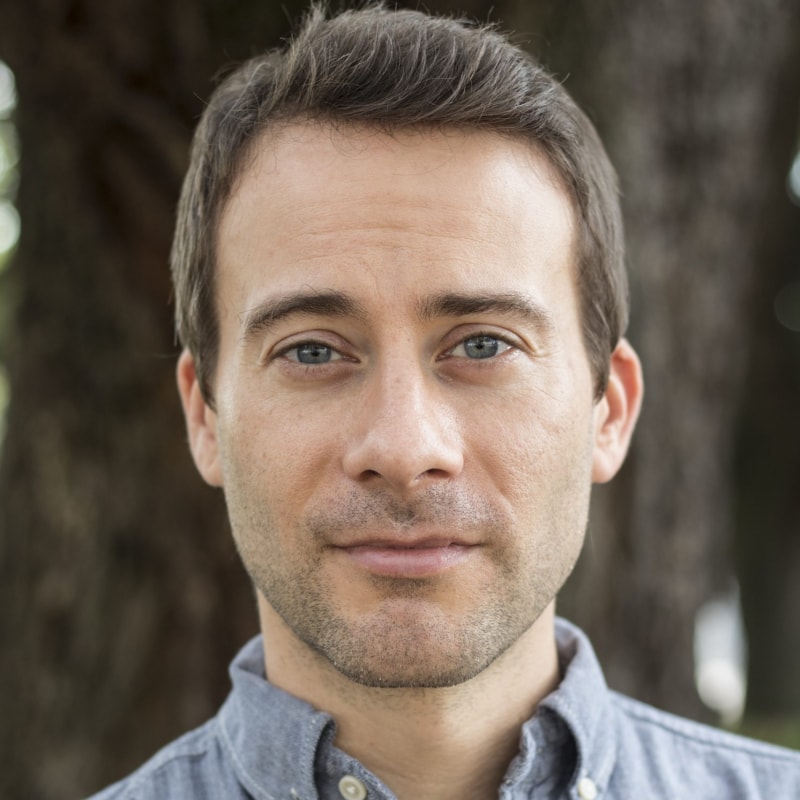 Clint Bowie
Artistic Director
Clint Bowie is the Artistic Director of the New Orleans Film Society, where he manages the curation of the organization's year-round programming. He also works closely with the organization's artist development programs, including the Southern Producers Lab, Emerging Voices Mentorship Program, and the newly launched Southern Filmmaker Travel Fund. He has served on review committees for ITVS, Creative Capital, NEA, FilmNorth, and Latino Public Broadcasting, and has sat on juries and panels at festivals including Atlanta, Cleveland, Denver, Palm Springs ShortsFest, Florida, CAAMFest, RiverRun, Champs-Elysées, and others. He was on the board of directors for the Film Festival Alliance for four years and is currently an Advisory Board member for the Overlook Film Festival. He previously worked as a print journalist at publications across the country and is a graduate of the University of Chicago.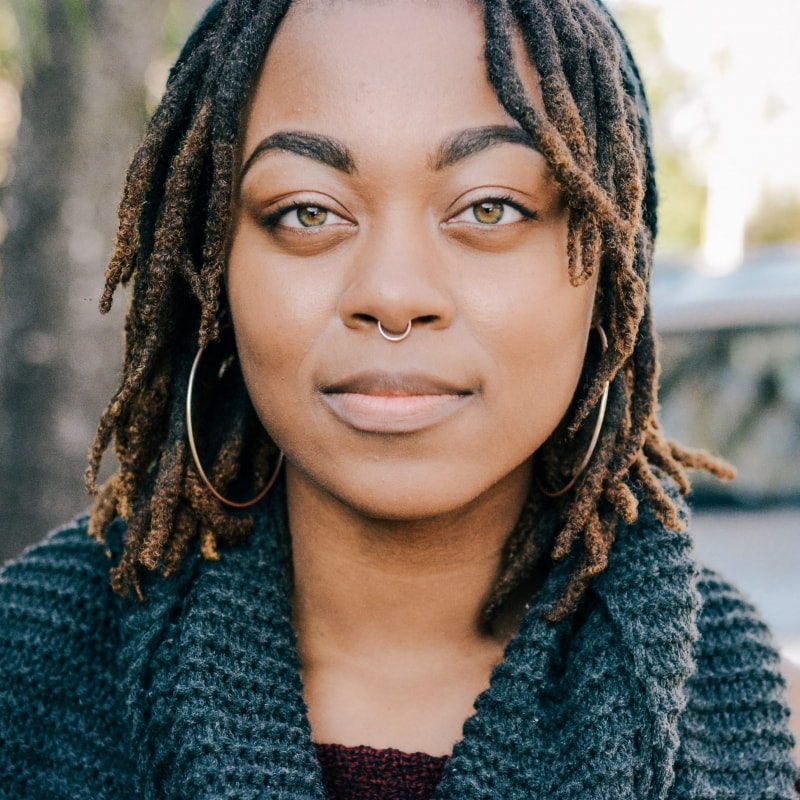 Zandashé Brown
Programming Manager
Happily based in New Orleans, Zandashé Brown is a writer/director born-and-bred in and inspired by southern Louisiana. Her work raises a Black femme lens to the tradition of southern gothic horror. Brown's directorial debut, BLOOD RUNS DOWN, was one of five projects selected for the New Orleans Tricentennial Incubator Grant in 2018. Since then, it has screened at dozens of festivals in the US, Germany, and Britain. Her narrative and documentary work has been supported by Kickstarter, Create Louisiana, the New Orleans Video Access Center, and the New Orleans Film Society, where she now serves as Artist Development Coordinator and Programming Manager.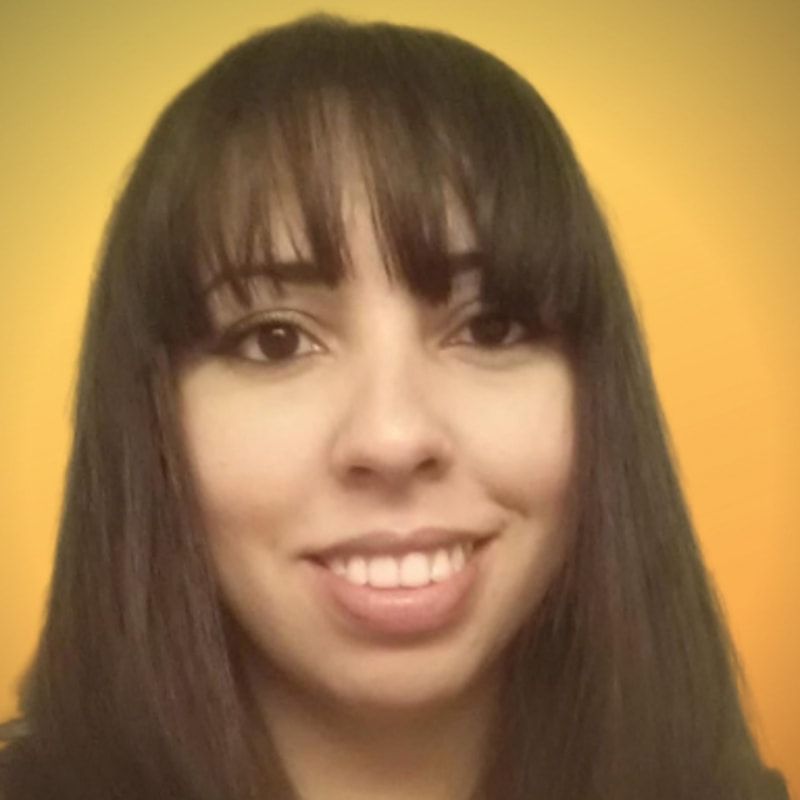 Greta Hagen-Richardson
Lead Features Programmer
Greta Hagen-Richardson is the Lead Features Programmer at the New Orleans Film Festival, working toward equity in representation and elevating the contributions of exciting, fresh voices. She is a 2020 Film Independent Project Involve Fellow in the Creative Executive track. Hagen-Richardson has contributed to many festival organizations, including the Chicago International Film Festival, True/False Film Fest, and the Telluride Film Festival. She responds strongly to American cinema that comments on changing dynamics in gender, race, and class, particularly in horror, as well as films that consider how people from various socioeconomic strata interact with one another in high-pressure situations.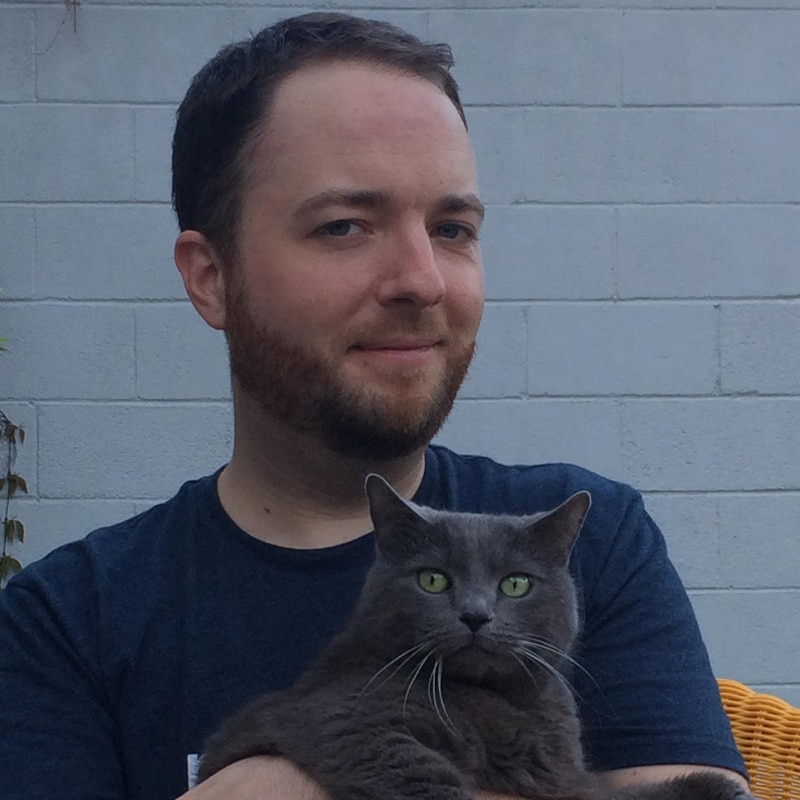 Jon Kieran
Programming Manager
Jonathan Kieran is Programming Manager at the New Orleans Film Society, presenting organization of the annual New Orleans Film Festival, where he's worked in multiple capacities since 2011. As a member of the Programming team, Jon assists in the curation of the festival's film programming, with a specific focus on the Narrative Short, Narrative Feature, and Experimental Shorts categories. He has contributed writing on film to New Orleans-based magazine ANTIGRAVITY and the indie film blog NoBudge, and holds an MFA in Film Production from the University of New Orleans and a BA in Philosophy from Ursinus College.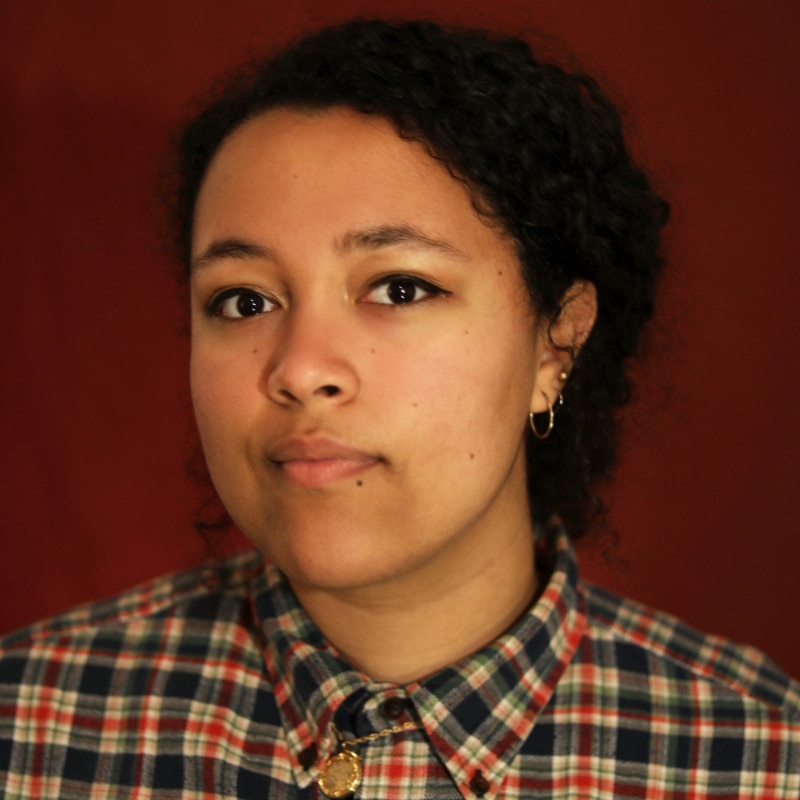 Amber Love
Programmer
Amber Love is a Chicago based festival programmer and filmmaker interested in themes of identity and regionalism. Her work has premiered at the Camden International Film Festival, received support from the Tribeca Film Institute, and been broadcast on PBS. Amber is also a 2019 NeXt Doc Fellow and is currently working on her first feature documentary project. She has been with NOFF since 2016.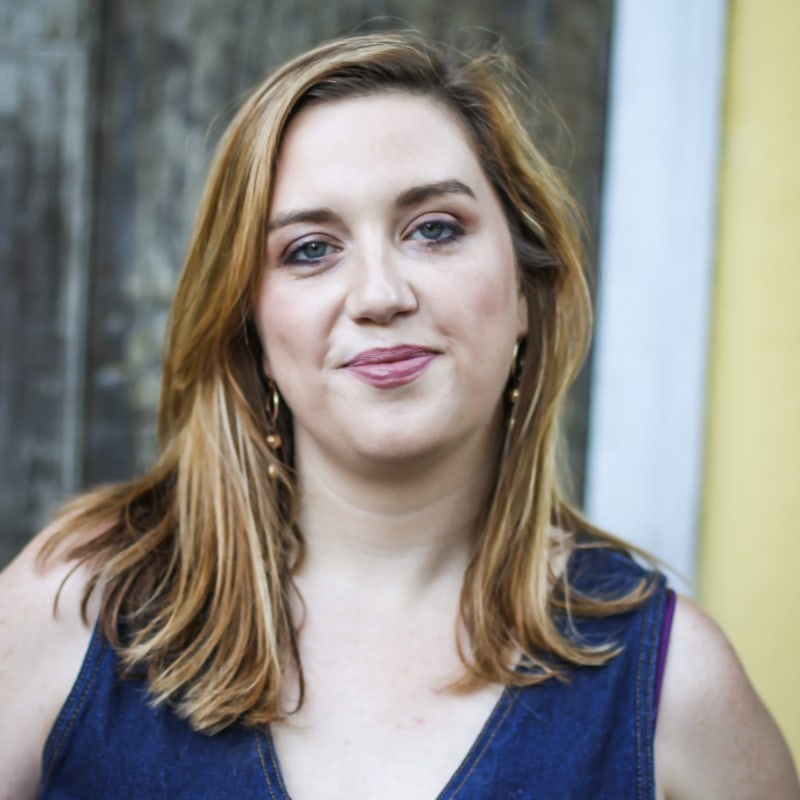 Kate Mason
Programmer
Kate Mason is a Programmer for the New Orleans Film Festival. She started at NOFF in 2012 and has been a part of the Operations and Programming teams ever since. Currently, she programs Narrative Shorts, Documentary Features, and Episodic projects. She is also the festival producer for the Overlook Film Festival. In 2019 she relocated to Los Angeles where she works for festivals such as Turner Classic, AFI, and Sundance. When she's not in festival mode, she's performing stand-up comedy, writing, or lip syncing in drag as Squirt Reynolds. Her favorite movie is Mommie Dearest.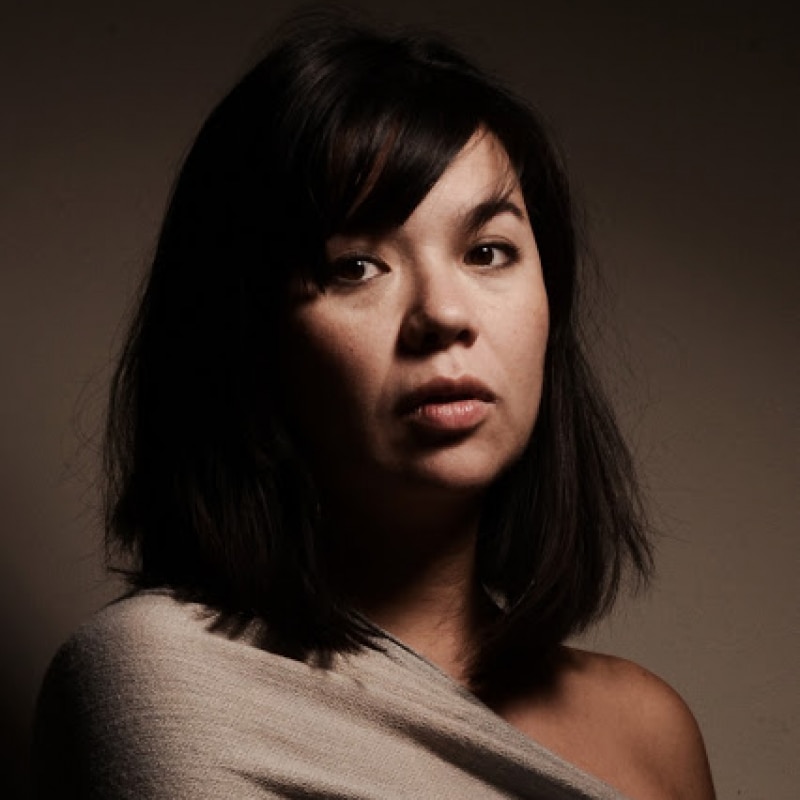 Kiyoko McCrae
Documentary Programmer
Kiyoko McCrae is the Filmmaker Support Programs Manager at the New Orleans Film Society where she manages the Emerging Voices Mentorship Program and the Southern Producers Lab. Kiyoko manages professional development initiatives and fosters relationships with industry advisors during the New Orleans Film Festival and throughout the year. She is also an award-winning independent film and theater director and producer. Her films include Artist in Exile, Come Home, and Black Back. Kiyoko has received support from the Center for Asian American Media and Southern Documentary Fund for her documentary, Within, Within, which is currently in development. She is a 2017-2018 Intercultural Leadership Institute Fellow and a 2020 John O'Neal Cultural Arts Fellow. She received her BFA in Theatre Arts from NYU's Tisch School. She is happy to call New Orleans home with her husband Jason and their two children, Manami and Koji. Her work can be found at kiyokomccrae.com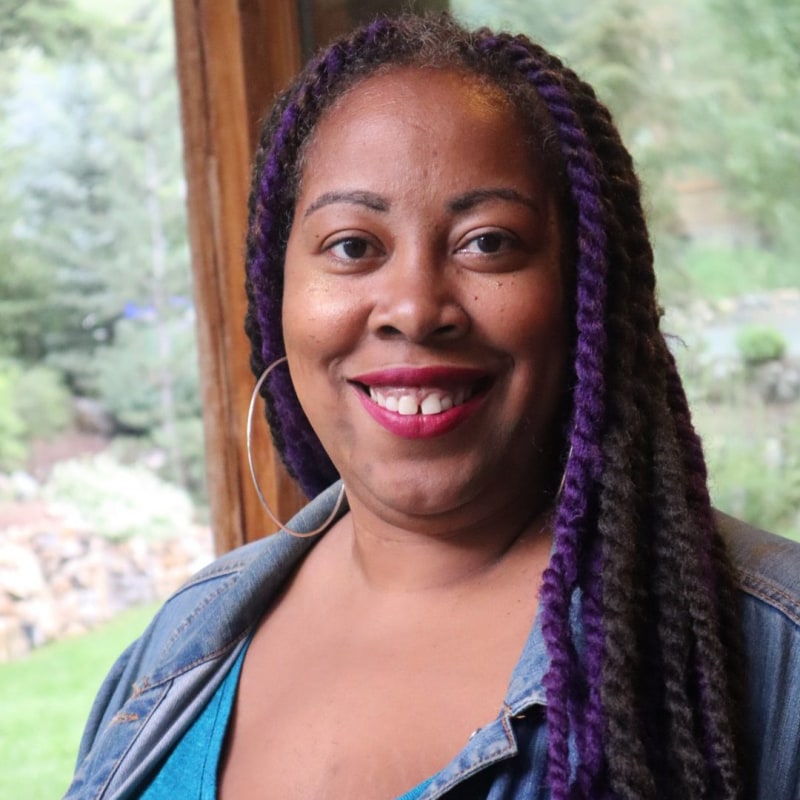 Angela Tucker
Programming Associate
Angela Tucker is a writer, director and Emmy nominated producer who works in narrative and documentary genres. Her directorial work includes "All Skinfolk, Ain't Kinfolk", a documentary short airing on PBS' Reel South about a mayoral election in New Orleans; "All Styles", a narrative feature currently available on Amazon; "Black Folk Don't", a documentary web series that was featured in Time Magazine's "10 Ideas That Are Changing Your Life"; and "(A)sexual", a feature length documentary about people who experience no sexual attraction that streamed on Netflix and Hulu. She is in her ninth year on the PBS strand, "AfroPoP, now as a Co-Executive Producer and is currently producing "Belly of the Beast" (dir. Erika Cohn) which will broadcast on PBS' Independent Lens in 2021. Her production company, TuckerGurl, is passionate about stories that highlight underrepresented communities in unconventional ways. A professor at Tulane University, Tucker was a Sundance Institute Women Filmmakers Initiative Fellow. She received her MFA in Film from Columbia University.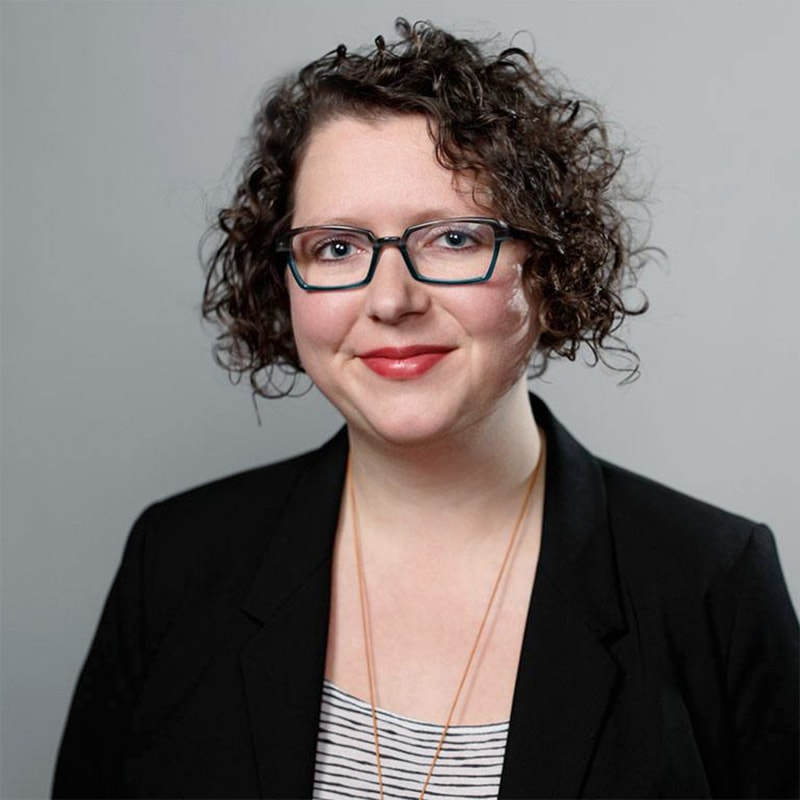 Rachel Weaver
Cinema Reset Curator
Rachel Lin Weaver is an interdisciplinary media artist working in video, experimental documentary, sound, installation, and performance. Her projects explore personal and cultural memory, resilience in the face of adversity, landscapes and people in flux, and ecological systems. She is influenced by her upbringing in wilderness areas and rural communities in poverty, and finds many useful metaphors in the natural world. Weaver's projects have been shown in many cities in the US as well as at exhibitions in nearly 30 countries since 2010. Her work is held in numerous private and public collections. In addition to her art practice, Weaver is an active documentary filmmaker. Her research is centered on creative decolonization and fighting for inclusivity, and she actively collaborates with indigenous communities. Weaver is currently Assistant Professor/Chair of Creative Technologies at the School of Visual Art at Virginia Tech and is also the curator of Cinema Reset, the new media program of the New Orleans Film Festival.