Wednesday, October 17, 2018
Orpheum Theater
7:00pm - 9:10pm
Opening Night Film - Green Book
Peter Farrelly | 2018 | Series: Opening Night
Orpheum Theater
Cast: Linda Cardellini, Viggo Mortensen, Mahershala Ali Producer: Jim Burke, Brian Hayes Currie, Peter Farrelly, Nick Vallelonga, Charles B. Wessler Writer: Nick Vallelonga, Brian Hayes Currie, Peter Farrelly DP: Sean Porter Editor: Patrick J. Don Vito
Opening Night Film ticket does not include admission to the Opening Night Party. If you would like to attend the party, consider buying an All Access Pass. Tickets are available to buy online until 5 PM on October 17th, you can get your tickets at the Orpheum Theater after 5 PM. Academy Award® nominee Viggo Mortensen (Eastern Promises, The Lord of the Rings trilogy) and Academy Award® winner Mahershala Ali (Moonlight, Hidden Figures) star in Participant Media and DreamWorks Pictures' Green Book. In his foray into powerfully dramatic work as a feature director, Peter Farrelly helms the film inspired by a true friendship that transcended race, class and the 1962 Mason-Dixon line. When Tony Lip (Mortensen), a bouncer from an Italian-American neighborhood in the Bronx, is hired to drive Dr. Don Shirley (Ali), a world-class black pianist, on a concert tour from Manhattan to the Deep South, they must rely on "The Green Book" to guide them to the few establishments that were then safe for African-Americans. Confronted with racism, danger—as well as unexpected humanity and humor—they are forced to set aside differences to survive and thrive on the journey of a lifetime. Jim Burke (The Descendants) and Charles B. Wessler (The Heartbreak Kid) produce alongside Farrelly's fellow writers, Brian Currie and Nick Vallelonga, and Farrelly. The drama is executive produced by Participant's Jeff Skoll (The Help) and Jonathan King (Lincoln), along with Octavia Spencer (Fruitvale Station) and Kwame L. Parker (Kill Bill series), as well as Cinetic Media's John Sloss (Boyhood) and Steven Farneth. Linda Cardellini (Brokeback Mountain, The Founder) co-stars.
PRESENTING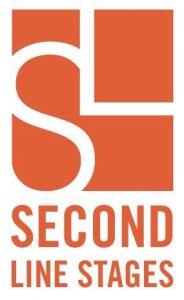 SUPPORTING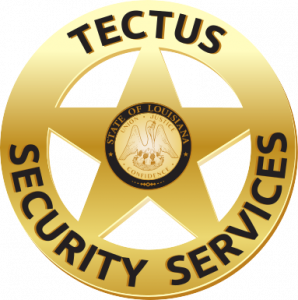 .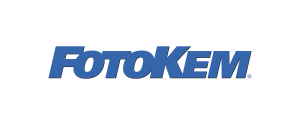 Parties and Receptions
10:00pm - 1:00am
Opening Night Party
| Series: Parties & Reception
Parties and Receptions
@ The Jung | 1500 Canal St. | Open to All Access Passholders only Following the opening night screening of Green Book at the Orpheum, follow the sounds of a brass band to the historic and newly renovated Jung Hotel & Residences. Going back in time with sounds by DJ Shane Love to the rhythmic and electric 60s, the night will be accompanied by specialty cocktails, hors d'œuvres, and sweet delectables by POOF Cotton Candy. Let's dance the night away in celebration of the start of the 29th annual New Orleans Film Festival!
NOFF Main Theater at CAC
12:45pm - 2:01pm
When Lambs Become Lions
Jon Kasbe | 2018 | Series: Documentary Features, Special Screenings & Out of Competition
NOFF Main Theater at CAC
Producer: Innbo Shim, Tom Yellin DP: Jon Kasbe Editor: Caitlyn Greene, Jon Kasbe, Frederick Shanahan
Under the stars in a vast wildlife park in northern Kenya, three men smoke cigarettes to keep their adrenaline at bay: an elephant poacher, an ivory dealer, and a wildlife ranger tasked with protecting the elephants with brutal force. Their work is passionate, physical, and dangerous. As they struggle with the daunting task of supporting their families against the backdrop of a crackdown on the illegal ivory trade, they must work against each other. Director Jon Kasbe wields incredible access to these men's lives, framing their struggle on the range in epic scale and making for a uniquely enthralling depiction of a hot-button environmental issue. -ST #docuthriller #cinematic #edgeofyourseat #upclose #conservation
3:00pm - 4:31pm
Chained for Life
Aaron Schimberg | 2018 | Series: Narrative Features, In Competition
NOFF Main Theater at CAC
Producer: Dan Carbone, Vanessa McDonnel, Matt Petock, Dan Schoebrun, Zach Shedd DP: Adam J. Minnick Editor: Sofi Marshall
Evoking a beautifully self-conscious '70s art-cinema aesthetic, this often dark—but very funny—meta-comedy challenges how disfigured people are presented on screen: historically as villainous, monstrous, or pitiful, and largely played by conventional-looking actors. Co-stars Mabel (Jessica Weixler) and Rosenthal (Adam Pearson, Under the Skin) develop a friendship on the set of a pretentious European auteur's English-language debut. However, what constitutes perception, reality, and the film world is sometimes difficult to discern. Writer/director Aaron Schimberg both skewers and indulges a self-congratulatory and beauty-centric film industry with a light and satirical touch, never forgetting the human behind each of his characters. -ST #inyourfeelings #robertaltman #ensemble #filmwithinafilm Preceded by the short film "You Know Where" (9 min).
Melissa Haizlip, Samuel D. Pollard | 2018 | Series: Documentary Features, Special Screenings & Out of Competition
NOFF Main Theater at CAC
Producer: Douglas Blush, Melissa Haizlip, Leonard Joseph Writer: Melissa Haizlip DP: Hans Charles Editor: Giovanni P. Autran, Annukka Lilja, Blair McClendon
Right on the heels of the Civil Rights Movement, Ellis Haizlip conceived a Harlem Renaissance for a new era, ushering giants and rising stars of black American culture onto the national TV stage. He was hip, smart, as well as innovative, political and gay. And in his personal fight for equality, Haizlip ensured the Revolution would be televised. As host and executive producer of SOUL!, the "black Tonight Show." Haizlip welcomed a dazzling array of A-listers: Sidney Poitier, Harry Belafonte, James Baldwin, Stevie Wonder, Maya Angelou and Muhammad Ali and more. Mr. SOUL! invites us behind-the-scenes of this groundbreaking phenomenon, from its initial conception to its final broadcast, including the very public battle to keep it on the air despite a shifting political landscape. Preceded by the short film "Make it Soul" (15 min). With a Q&A moderated by DJ Soul Sister/Melissa A. Weber.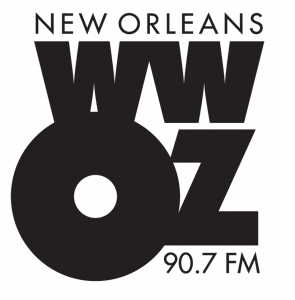 8:45pm - 10:09pm
Black Mother
Khalik Allah | 2018 | Series: Caribbean Voices
NOFF Main Theater at CAC
Producer: Khalik Allah, Leah Giblin Writer: Khalik Allah DP: Khalik Allah Editor: Khalik Allah
Women anchor a warm, textured dreamland where the sounds of prayer, song, stories, negotiations, and myths foreground a celebration of identity and heritage. This much-lauded film has been making the festival rounds from True/False to New Directors/New Films at the Museum of Modern Art. It's no surprise for director Khalik Allah, a rising star and key collaborator on Beyoncé's Lemonade. His personal touch invades the frame in the occasional puff of smoke or greeting to a family member or friend. In this impressionistic portrait of Jamaica, Allah revels in both the opposing and harmonious elements of the country—the sacred and profane, birth and death, fertility and decay, to guide us through a vision of revitalization. -KM Community Partner: Shotgun Cinema -------------------------- #islandlife #impressionistic #melanated #visualpoetry #16mm #dreamy -------------------------- Preceded by the short film "Fucked Like a Star" (7 min).
The Ranch Theater at CAC
11:00am - 12:05pm
Human Rights & Environmental Film Fest Tour
| Series: Free Event
The Ranch Theater at CAC
Free and open to the public This program comprises a selection of award-winning films of the 4th International Environmental Film Festival and 17th Human Rights Film Festival of Buenos Aires, Argentina. The selected films represent a variety of countries and subjects regarding human rights and environmental rights, including gender equality, diversity, immigration, Native peoples, identity, democracy, ecology, sustainability, childhood and youth, and memory.
Suzannah Herbert, Lauren Belfer (co-director) | Series: Documentary Features, In Competition
The Ranch Theater at CAC
Producer: Lauren Belfer, Seth Gordon, Suzannah Herbert, Steven Klein, Mary Rolich Writer: Lauren Belfer, Suzannah Herbert, Pablo Proenza DP: Sinisa Kukic Editor: Pablo Proenza
For Jaquan, Jamario, Teague, and Jailen, the hills of Alabama are a training ground for the state wrestling championship that could propel them to a life-changing scholarship. Chris Scribner, their coach at J.O. Johnson High School, is passionate and dedicated, but his limitations when it comes to relating to his young wrestlers are obvious. When Jailen has a run-in with the police, his frustration has roots that Scribner fails to fully recognize. Directors Lauren Belfer and Suzannah Herbert confront these students' lives with unflinching dedication, forcing us to consider the meaning of a system that requires impoverished kids to carry adult-sized responsibilities. -KM #southernmade #highschooldays #halfnelson #upclose #younggiftedandblack
6:30pm
Caffeinated/Underrated: A High-Pressure, Low-Stakes Game Show
| Series: Panels & Additional Programming
The Ranch Theater at CAC
Open to the public We took all the best things about late night conversations with your movie- obsessed friends and turned them into a zany game show! Filmmakers will take turns pitching what they think is The World's Best Underrated Film, while we submit them to a caffeinated torture test: buzzers, boos, and obligatory shots of coffee as punishment for using hack-critic cliches. Our panel of distinguished judges will crown a winner, who will walk away with a fabulous prize. Find out what happens when "bad" movies, serious film fans, and too much caffeine collide!
7:00pm - 8:30pm
Eyeslicer: Halloween Special
| Series: Panels & Additional Programming, Free Event
The Ranch Theater at CAC
INSIDE THE MUSIC VIDEO LOUNGE. FREE AND OPEN TO THE PUBLIC. Back for a second year as part of its national tour, The Eyeslicer brings its Halloween Special to NOFF: a program of mind-blowing short films intercut with introductions by nine amateur Elvira impersonators found on CraigsList.
8:30pm - 9:59pm
A Man and His Trumpet: The Leroy Jones Story
Cameron Washington | 2018 | Series: In Competition, Louisiana Features
The Ranch Theater at CAC
Producer: Ramfis Myrthil DP: Cameron Washington Editor: Cameron Washington
You don't survive on the New Orleans jazz scene through four decades without doing a little improvising. Since the day he graduated from St. Aug's (where he blew Terence Blanchard's mind in band practice), Leroy's life has been one set change after another: forming his Hurricane Brass Band in the '70s, blowing through six-hour gigs on Bourbon Street, touring Asia in the '80s, and crushing big stages across the states with Harry Connick Jr's Big Band and his own quintet. With interviews from Blanchard, Connick, Herlin Riley and others, A Man and His Trumpet burnishes the legend of an exceptional New Orleanian: an era-defining trumpeter with a tone "like blazing silk," a continuing source of amazement and inspiration and good vibes. -JK Preceded by the short film "Til the Day I Die" (4 mins.)

The New Orleans Advocate
11:30am - 1:18pm
A Haunting Hitchhike
Heejae Jeong | 2017 | Series: Narrative Features, In Competition
The New Orleans Advocate
Director: Heejae Jeong Producer: Heejae Jeong Writer: Heejae Jeong DP: U Young Chang Editor: Younglim Lee
"I'm at peace because I've given up. Do you know what I mean?" Jeong-ae's father wants to prepare her for the harsh world ahead. But she's determined to carve out a life and a family that feels right to her. Filmmaker Heejae Jeong puts us in Jeong-ae's pocket; she's matured quickly to navigate the world she's been handed, but at heart she is still just a 16-year-old girl looking for support. After receiving a letter from her estranged mother, she and her loyal friend traverse Seoul to find the adults who left them behind. In the process Jeong-ae learns that the world isn't engineered to care for all of us. Despite the harsh struggles that confront her, Jeong-ae maintains her spirit and avoids developing into a bitter and self-centered adult. -KM #afamilyaffair #comingofage #bestfriends #journey
4:30pm
Love, 24 Times a Second: Cinema on the Run
| Series: Panels & Additional Programming
The New Orleans Advocate
Open to the public Bonnie & Clyde. Holly & Kit. Thelma & Louise. Alabama & Clarence. The faces change, but the story goes like this: They meet, fall hard for one another, and together they blaze down the open road, leaving a trail of empty banks and dead bodies in their love-crazed path. Besides the thrill of watching beautiful people pushing fast cars and the rules of respectable society to their limit, what keeps us coming back to the image of lovers on the run, young or old, doomed or charmed? This informal talk examines this old old story and finds that something about these pairs of heart- bonded runaways speaks, from film to film, to the nature of movie-going itself. Mike Miley teaches literature at Metairie Park Country Day School and film studies at Loyola University New Orleans. His writing on film has appeared in TheAtlantic.com, Bright Lights Film Journal, Music and the Moving Image, and elsewhere. His book Truth and Consequences: Game Shows in Fiction and Film is forthcoming from the University Press of Mississippi.
6:00pm - 7:38pm
Documentary Shorts - Divide
| Series: Documentary Shorts, In Competition
The New Orleans Advocate
A Night in the Garden USA | 2017 | 7 MIN DIR: Marshall Curry In 1939, New York's Madison Square Garden was host to an enormous—and shocking—gathering of 22,000 Americans that has largely been forgotten from our history. Homeland (Heimat) BELGIUM | 2016 | 14 MIN DIR: Sam Peeters An ironic caricature of life in the Flemish suburbs, this film reflects the current European zeitgeist, where right-wing populism is spreading like wildfire, most popularly in quiet, white neighborhoods where people are shielded from different cultures and lifestyles. Ebrahim Germany, New Zealand | 2018 | 29 MIN DIR: Elliott McKee Ebrahim, an 18-year-old Syrian refugee, lives a life of constant uncertainty. Having survived the journey to Europe, he now waits in a camp in central Greece—stuck halfway between the home he loves but had to flee, and his new life in Europe. Room 140 USA | 2017 | 11 MIN DIR: Priscilla Gonzalez Sainz Immigrants just released from detention centers spend their first night in Oakland at a motel, paid through the charity of a local pastor. For one night of respite they rest, reflect, and prepare for the next phase of their journey. De Colores USA, Venezuela, Colombia | 2017 | 17 MIN DIR: Luz Marina Zamora A portrait of a woman born in Colombia who came to the United States a sweet lamb and became a fierce tiger. The Bony Lady (La Flaca) Brazil, Mexico, USA | 2018 | 20 MIN DIR: Adriana Barbosa, Thiago Zanato A film about Arely Vazquez, a transgender woman and leader of the Santa Muerte (Saint Death) Cult in Queens, New York.
8:15pm - 9:55pm
For the Birds
Richard Miron | 2018 | Series: Documentary Features, In Competition
The New Orleans Advocate
Producer: Holly Meehl, Richard Miron, Jeffrey Star DP: Richard Miron Editor: Richard Miron, Jeffrey Star
In the small town of Wawarsing, New York, a stubborn local woman takes up an unusual battle. Facing off against her beleaguered husband, Gary, a concerned group of animal welfare workers, and the law, Kathy Murphy must do whatever it takes to defend her beloved 200 chickens, ducks, geese, and turkeys from being removed from her property. On the surface, it's a classic tale of the clash between the private and public domain (as well as two conceptions of what it means to love and care for animals). But as we watch Kathy and Gary's relationship shift—imploding and rebuilding over five years—the film transitions into something quite different: a portrait of a unique, 30-year love story threatened by the presence of 200 unruly birds. -ST #hoarders #strangerthanfiction #itscomplicated #duckduckgoose Preceded by the short film "Taxidermy in Action" (8 min). Community Partners: The New Orleans - Birmingham Psychoanalytic Center
Broad Theater
Linda Midgett | 2018 | Series: Changemakers, In Competition, Louisiana Features
Broad Theater
Producer: Linda Midgett Writer: Lesley Kubistal, Linda Midgett DP: Doug Clevenger Editor: Lesley Kubistal
Is the God that Christians worship the same one called Allah by millions of practicing Muslims? In the winter of 2016, this thorny theological question became very material for Dr. Larycia Hawkins, a professor of political science at Wheaton College and the first Black woman to gain tenure at "the evangelical Harvard." At the outbreak of Trump's proposed travel ban, Hawkins posted a message of religious unity to Facebook, little suspecting that she was igniting a media firestorm that would suck her into conservative Christianity's crisis of conscience. Through tense faculty meetings, student protests, and private soul-searching, Same God follows Hawkins on her mission of radical solidarity. -JK #questionoffaith #rebelheroine #whoseamerica #resist Community Partners: WIFT-LA
9:00pm - 10:15pm
The Gospel of Eureka
Donal Mosher, Michael Palmieri | 2019 | Series: Documentary Features, Special Screenings & Out of Competition
Broad Theater
Producer: Charlotte Cook Writer: Donal Mosher DP: Michael Palmieri Editor: Michael Palmieri
USA | 2019 | 75 mins. Love, faith, and civil rights collide in a Southern town as evangelical Christians and drag queens step into the spotlight to dismantle stereotypes. Taking a personal, and often comical look at negotiating differences between religion and belief through performance, political action, and partnership, gospel drag shows and passion plays set the stage for one hell of a show. Narrated by Mx Justin Vivian Bond. #crowdpleaser #whoseamerica #southernmade #regionaldrag #questionoffaith
Prytania Theatre
Paul Dano | 2018 | Series: Centerpiece Film + Spotlight
Prytania Theatre
Cast:  Jake Gyllenhaal, Carey Mulligan, Bill Camp Producer: Paul Dano, Andrew Duncan, Jake Gyllenhaal, Riva Marker, Oren Moverman, Ann Ruark, Alex Saks Writer: Paul Dano, Zoe Kazan DP: Diego Garcia
14-year-old Joe is the only child of Jeanette and Jerry—a housewife and a golf pro—in a small town in 1960s Montana. Nearby, an uncontrolled forest fire rages close to the Canadian border, and when Jerry loses his job—and his sense of purpose—he decides to join the cause of fighting the fire, leaving his wife and son to fend for themselves. Suddenly forced into the role of an adult, Joe witnesses his mother's struggle as she tries to keep her head above water. Actor Paul Dano makes an impressive debut as a filmmaker and—along with co-writer Zoe Kazan—elegantly adapts Richard Ford's novel of the same name. Carey Mulligan delivers one of her finest performances as a complex woman whose self-determination and self-involvement disrupts the values and expectations of the 1960s nuclear family. With precise details and textures of its specific time and place, Wildlife commits to the viewpoint of a teenage boy observing the gradual dissolution of his parents' marriage.
Presenting

Parties and Receptions
10:00pm - 1:00am
Filmmaker Welcome Party
| Series: Parties & Reception
Parties and Receptions
@ Tremé Market Branch | 800 N Claiborne Ave. | Open to All Access Passholders only What better way to welcome our filmmakers than an amazing party with groovy music and authentic New Orleans cuisine? Not to mention the event will be held in a renovated historic bank, in the heart of the Tremé, one of the oldest neighborhoods in New Orleans! Join us as we gear up for one of the best film fests yet.