The New Orleans Film Society is excited to announce the inaugural project grants for alumni of our filmmaker labs. This competitive grant opportunity was open to all alumni who have completed the Emerging Voices Directors Lab (EV) and Southern Producers Lab (SPL) who currently reside in the US South and/or are currently working on a project based in the US South. Six projects were selected to receive grants totaling $39,000. 
Alumni Grant Review and Selection Committee 2022
Greta Hagen-Richardson | Film Programmer & Film Distribution Coordinator, ARRAY

Raven Jackson | Filmmaker, Photographer, and Poet 

Nailah Jefferson | Filmmaker 

Robin Robinson | Film Programmer
Alumni Grants were made possible with support from JustFilms Ford Foundation and Perspective Fund.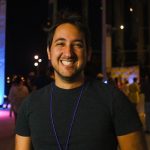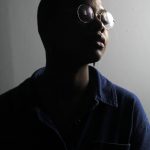 Robert Colom (Producer, Southern Producers Lab 2018) & Monica Sorelle (Producer, Southern Producers Lab 2018)
Robert Colom (he/him) is a Cuban film producer and graphic designer born in Miami, whose work illuminates stories of Florida and the Latin American diaspora.  He is a member of the Caribbean creative collective Third Horizon, and has been a programmer for their flagship initiative, Third Horizon Film Festival, since 2021.  He has produced and collaborated on projects for Sesame Workshop, Film Independent, and A24.  His films have played worldwide, including most notably at Sundance Film Festival, Miami Film Festival, and Berlinale, and have been acquired by HBO, PBS, and Criterion Channel.
Monica Sorelle is a Haitian-American filmmaker and artist born & based in Miami. Her work explores alienation and displacement, and preserves cultural traditions within Miami & the Caribbean with a focus on the African & Latin diasporas that reside there. She has produced and worked as a department head on films for Film Independent, A24, HBO & PBS. Her work has won awards at Berlinale, BlackStar, and Miami Film Festival and has been exhibited at Sundance, New Orleans Film Festival, and on Criterion Channel. Monica has recently completed an artist fellowship with Pérez Art Museum Miami's Caribbean Cultural Institute and is currently a Cinematic Arts resident at Oolite Arts, where she is writing and developing her feature film directorial debut, Mountains.
Project Title: Mountains
Narrative Feature / Pre-production
Logline: A Haitian demolition worker is faced with the realities of redevelopment as he's tasked with dismantling his rapidly gentrifying neighborhood.
---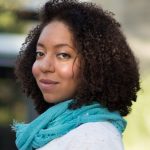 Lauren Waring Douglas (Producer, Southern Producers Lab 2019)
Lauren Waring Douglas is a producer from Charleston, South Carolina. She began her career as a production coordinator for South Carolina Educational Television (SCETV). Since then she garnered credits with Sony Pictures, Universal Studios, A&E Television – Biography Network and ABC Studios. She has a Master of Arts Degree in Media Management from Columbia College Chicago and is co-founder of the SC Media Collective, a social support group for South Carolina's Black filmmakers and industry professionals.  Her current projects include the sci-fi film E is For: and When Porgy Came Home, a documentary about Charleston's famous opera, Porgy and Bess.
Project Title: E if For:
Narrative Feature / Post-production
Logline: A Black Queer Non-Binary adult moves home and connects to an alternate version of themselves in another timeline. 
---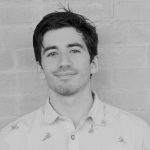 Alejandro Flores (Producer, Southern Producers Lab 2019)
Alejandro Flores attended business school at UT Austin with the goal of starting a film production company with his siblings. In 2015 he was recruited by European retailer Lidl to train in Germany for the launch of Lidl America in 2017. In 2018 his sister convinced him to quit his job to join her in their original plan, and make a movie about their home town on the Texas, Coahuila border. The In Between, is their first feature documentary and has received funding support from Chicken & Egg, ITVS, Ford Foundation, First Look Media, Austin Film Society and the Southern Documentary Fund. After a successful launch of their first film, Alejandro plans to convince his oldest brother, Paco, to also quit his job in real estate and join the efforts on their second film, which will also celebrate Mexican-American identity.
Project: Title: The In Between
Documentary Feature / Post-production
Logline: Embedded in the lives of the youth of Eagle Pass and Piedras Negras—sister towns on either side of the Rio Grande where she grew up herself—a filmmaker explores how fronterizo identity takes shape and what it means today.
---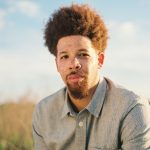 Jason Foster (Director, Emerging Voices Directors Lab 2015)
Jason R.A. Foster was born in Kingston, Jamaica but has lived most of his life in the American South. In 2011 he co-founded FosterBear Films, which produces short documentaries, fiction films, and music videos. He was a 2015 New Orleans Film Society Emerging Voices fellow, and in 2020 was a fellow in the UnionDocs Research and Development Summer Lab for his personal short documentary In Search of…Pregame (2022).
Project Title: In Search Of…
Documentary Feature / Development
Logline: A son searches for answers on how he relates to his late father through the game of basketball.
---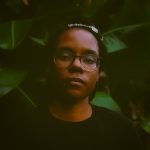 jazz franklin (Director, Emerging Voices Directors Lab 2019)
jazz's filmmaking praxis plays with power and possibility. For the past 10 years she has been an activist and grassroots organizer working to shift power.  Her video and documentary work are an extension of her organizing. jazz is a part of a global network of artists, activists, and organizers called Gallery of the Streets who work together to "transform  public and private spaces into temporary sites of resistance…into phantastical subversive imaginaries." Since 2016, jazz collectively works to organize programming for the  PATOIS The New Orleans International Human Rights Film Festival and its year round events.
Project Title: Zora's Interlude: The Making of [b]REACH Adventures in Heterotopia
Documentary Feature / Production
Logline: The fantastical journey of two intergenerational black queer feminists traversing the world uncovering black radical imaginaries. Co-directed by jazz franklin and kai barrow.
---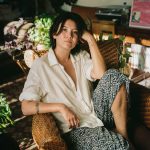 Marion Hill (Director, Emerging Voices Directors Lab 2018)
Marion Hoàng Ngọc Hill is an independent filmmaker whose storytelling is fueled by cross-cultural nuance, radical sensuality, and abundant queer sensibility. Their work has screened at festivals including Sundance, South By Southwest, Outfest, and New Orleans Film Festival, on STARZ, Hulu, and tenaciously continues to reach screens across Europe, Latin America, Asia, Australia and beyond.
Project Title: Tell It Like It Is
Narrative Feature / Development
Logline: TELL IT LIKE IT IS observes the dynamic members of the Nguyễn family through the steaming and awakening Louisiana summer that follows the passing of their patriarch.