The 21st New Orleans French Film Festival is over with a record attendance of all times! Thanks to everyone who joined the festival and all of our sponsors, members, and partners for their support.
Interested in shining your brand in the next French Film Festival? Please check our 2018 impact report here and feel free to contact Jennifer Samani for sponsorship inquiries.
21st Annual French Film Festival: February 23-March 1, 2018
---
The 21st French Film Festival showcases excellence in contemporary and classic French Cinema for audiences of about 4,000 at the Prytania Theatre, the oldest single-screen movie house operating in Louisiana. Live music and lectures accompany a curated selection of 17 feature-length French and French language films and a program of short films. On opening night, join a dedicated audience of Francophiles, cinephiles, sponsors, and patrons for a champagne toast at a private residence, a few blocks from the Prytania.
All screenings, music, and lectures will take place at the Prytania Theater.
5339 Prytania St, New Orleans, LA 70115
Free parking on street around the theater.
Public transit: 3 blocks from streetcar stop (St. Charles line).
ADA accessibility
Special Thanks to Our Sponsors:
Premiere Sponsor

Supporting Sponsors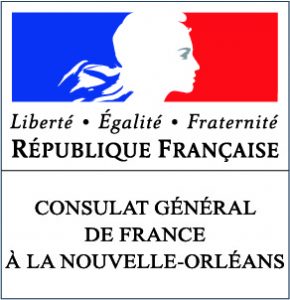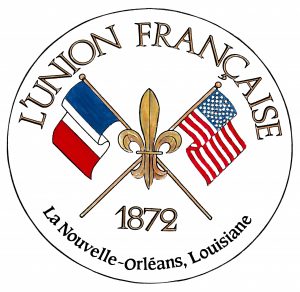 Screening Sponsors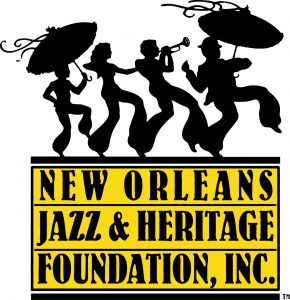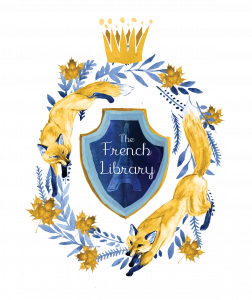 Lead Media Sponsor

Media Partners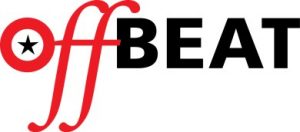 In Partnership With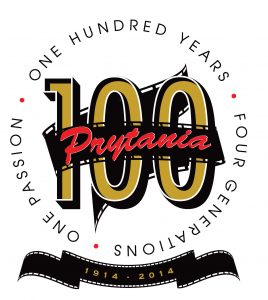 Opening Night Film
dir. Cédric Klapisch
Runtime: 113 minutes
France | 2017
The latest from French director Cedric Klapisch (L'auberge espagnole) brings together three very different siblings who have inherited their father's picturesque vineyeard in the famous wine region of Burgundy in east-central France. Prodigal son Jean has spent 10 years away in Australia, and he and two siblings, Juliette and Jérémie, are forced to collectively decide if and how to save the family estate. Over the course of four seasons, from harvest through the stages of vinification, they must learn to forgive and trust themselves and one another, blossoming and maturing in step with the wine they make. An absorbing, bittersweet exploration of the complexities of family and winemaking, Back to Burgundy goes down like a fine pinot noir.
Click here to watch the trailer.
Showtime:
Live music by Bart Ramsay before showing at 7:00 PM
Additional showtime: 
---
Closing Night Film
dir. François Ozon
Runtime: 110 minutes
France | Belgium | 2017
Director François Ozon, French cinema's "bad boy," returns to his wild days with this erotic thriller, which screened in competition at Cannes in 2017. The film centers around Chloé, a beautiful young woman at a vulnerable time in her life, who begins therapy with Paul, an attractive and mysterious psychologist. Their charged conversations lead to an inevitable romance, and several months later Chloé is in love and living with her new partner. But she gradually comes to suspect that her lover is not exactly the man she thought he was. Starring Marine Vacth and Jeremie Renier, Ozon continuously deceives and mesmerizes in this sensual and provocative film about identity, trust, and passion. (Not recommended for younger viewers.)
Click here to watch the trailer.
Showtime:
Live music performance by Helen Gillet at 7:30 PM
---
Feature Films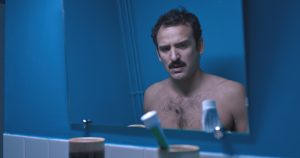 dir. Jérôme Reybaud
Runtime: 141 minutes
France | 2017
On a seemingly ordinary night in Paris, Pierre takes a last look at his lover Paul's sleeping body, then steals away into the morning light. Where he's headed, neither of them know. Pierre's only guide is his Grindr app, leading him to a series of encounters with an indelible cast of characters across the French countryside. Paul sets out after him, using his own phone to track Pierre's movements in a strange and wonderful game of Grindr cat-and-mouse. A sly and sophisticated take on romance in the 21st century.
Click here to watch the trailer.
Showtime:
---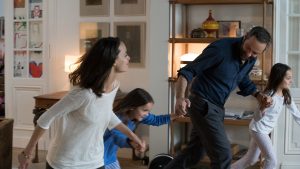 dir. Joachim Lafosse
Runtime: 100 minutes
France | Belgium | 2016
Bernice Bejo (Oscar®-nominated for The Artist) and director-turned-actor Cedric Kahn star in this intimate family drama from acclaimed Belgian filmmaker Joachim Lafosse. After 15 years together, Boris and Marie have fallen out of love. After Love depicts the couple's struggle to divide their assets and sort out custody of their two little girls, a task complicated by the fact that they aren't married. Bejo and Kahn give unforgettable naturalistic performances in this intelligent and compassionate film.
Click here to watch the trailer.
Showtime:
Live music performance by Thibault at 2:00 PM
---
dir. Thierry Klifa
Runtime: 95 minutes
France | 2017
A bourgeois family in a mansion in the middle of nowhere clashes with slum-dwellers residing in the projects in this engaging film noir starring acting heavyweights Catherine Deneuve and Diane Kruger. Intermingled in the mystery are a possible kidnapping, blackmail, and impossible love. Deneuve plays a mother trying desperately to save her daughter (Kruger) from a questionable relationship. Director Thierry Klifa created "authenticity of place" by shooting the film on location in the region of Occitanie.
Click here to watch the trailer.
Showtimes:
---
dir. Jean-Luc Godard
Runtime: 90 minutes
France | 1960
There was before Breathless, and there was after Breathless. Jean-Luc Godard burst onto the film scene in 1960 with this jazzy, free-form, and sexy homage to the American film genres that inspired him as a writer for Cahiers du cinéma. With its lack of polish, surplus of attitude, anything-goes crime narrative, and effervescent young stars Jean-Paul Belmondo and Jean Seberg, Breathless helped launch the French New Wave and ensured that cinema would never be the same.
Click here to watch the trailer.
Showtimes:
---
dir. Gael Morel
Runtime: 103 minutes
France | 2017
Edith, a 45-year-old textile factory worker, sees her life turned upside down by the company's downsizing measures. Estranged from her son and without any other ties—and desperate to avoid unemployment—she decides to leave her life behind and follow the factory which has been relocated in Morocco. What follows is a revelatory story of immigration told from a new perspective, as Edith leaves France in search of opportunities in Northern Africa. Starring Sandrive Bonnaire from Agnès Varda's seminal film Vagabond.
Click here to watch the trailer.
Showtime:
---
dir. Alain Gomis
Runtime: 129 minutes
France | Belgium | Senegal | Germany | Lebanon | 2017
Félicité is a proud, free-willed woman working as a singer in a bar in the Congo. Her life is thrown into turmoil when her 14-year-old son gets into a terrible accident. To raise the money to save him, she sets out on a breakneck race through the streets of electric Kinshasa, a world of music and dreams. From French director Alain Gomis, Félicité was awarded the Grand Jury Prize at the Berlin International Film Festival and has been shortlisted for the Academy Award for Best Foreign Language Film.
Click here to watch the trailer.
Showtime:
(Free Lecture FROM CONGO TO NEW ORLEANS by Freddi Williams Evans will take place at 7:15 PM)
---
dir. Arnaud Desplechin
Runtime: 114 minutes
France | 2017
The Opening Night selection at Cannes last year, Ismael's Ghosts stars French screen regular Mathieu Amalric (The Diving Bell and the Butterfly) as a film director whose real life develops into a complex, Hitchcockian plot. He's romantically involved with Sylvia (Charlotte Gainsbourg) but still grieving the loss of Carlotta (Oscar® winner Marion Cotillard), an old flame who disappeared mysteriously twenty years prior. When Sylvia attempts to leave, he must choose between the two and find an ending to the story.
Click here to watch the trailer.
Showtimes:
---
dir. Marie Noëlle
Runtime: 100 minutes
France | Poland | Germany | 2016
Polish actress Karolina Gruszka stars in this sweeping biography of the legendary scientist Marie Curie. Curie courted controversy with her challenging of France's male-dominated academic establishment with her unconventional romantic life. A pioneer in the study of radioactivity, Curie spent her life setting precedents: she was the first woman to win the Nobel Prize and the first person to win it twice. Director Marie Noëlle conjures her epic story in turn-of-the-century Europe in beautiful detail.
Click here to watch the trailer.
Showtime:
---
dir. Léonor Serraille
Runtime: 97 minutes
France | 2017
Thirty-something Paula has been dumped by her boyfriend after ten years together. Refusing to accept the role of the passive victim, she finds herself on an odyssey through Paris to recapture her independence and composure—a journey filled with rage, a fluffy cat, false identities, and a string of bizarre encounters. Recipient of the Caméra d'Or at last year's Cannes Film Festival, Montparnasse Bienvenüe is both unexpected and funny, while relying on an incredible, explosive performance by Laetitia Dosch.
Click here to watch the trailer.
Showtime:
---
dir. Bertrand Bonello
Runtime: 130 minutes
France | Germany | Belgium | 2016
Paris is being stalked by a hidden menace. You'd never recognize them. They have no religion, no affiliation, no shared skin. But they're there, young and angry, drifting through the streets and subways hunting for weakness. And when they find it, they're going to bring the city to its knees, and drink champagne and dance until the dawn. A film of daring politics, ravishing style, and sublime soundtracking, Nocturama offers up a grim fantasia of terror and excess that will stay with you for weeks.
Click here to watch the trailer.
Showtime:
---
dir. Bavo Defurne
Runtime: 90 minutes
Belgium | Luxembourg | France 2016
Liliane (Isabelle Huppert) lives a modest and monotonous life. By day, she works in an industrial pâté factory, and by night, she sits on the couch and watches TV. One day, a new worker in the factory named Jean (Kévin Azaïs) arrives, and he grows increasingly convinced that he recognizes Liliane from a European singing contest he saw as a child. Was it her? Souvenir is a touching portrayal of a relationship between two people from different generations, coming together to make a life-changing comeback.
Click here to watch the trailer.
Showtime:
---
dir. Lucas Belvaux
Runtime: 114 minutes
France | Belgium | 2017
This is Our Land is a film for our times. Not so loosely based on French politician Marine Le Pen, the plot follows Pauline, an apolitical nurse frustrated by local politics, who is targeted by a far right-wing group to run for office. As her political star rises, inner turmoil sets in as she becomes increasingly dominated by the political machine. Probing issues of immigration and populism, the film is an incisive look at how the Front National political party operates and how it is perceived by the French.
Click here to watch the trailer.
Showtime:
---
Agnès Varda: A Retrospective
The only female director of the French New Wave and the only female director to ever receive an honorary Oscar, Agnès Varda (born in Belgium in 1928) has occupied a singular and well-respected role within the film industry since her first film La Pointe Courte in 1956.
This three-film retrospective includes an under-seen example of her early, formally audacious fiction work as well as two of her more recent autobiographical documentaries.
Free Lecture: Join us on Sunday, Feb 25, at 5:00 pm for a free lecture on Varda from Loyola professor Jean Brager, who will speak on Varda's journey as a female filmmaker in a male-dominated industry as well as the ways in which her aesthetics paved the way for the Nouvelle Vague. Free and open to the public. Followed by Varda's new film Faces, Places.
---
dir. Agnès Varda
Runtime: 90 minutes
France | 2017
Varda, at 89 years old, hits the road in a van with superstar French photographer JR, 55 years her junior, in search of the people and their villages that define rural France and make it what it is. They travel the countryside, inviting villagers to pose for JR's camera, and the massive prints he produces in the back of the van are then affixed to various buildings. This road movie celebrates the transformative power of art, and our two wise and witty tour guides make for unforgettable hosts.
Click here to watch the trailer.
Showtimes:
---

dir. Agnès Varda
Runtime: 79 minutes
France | 1965
Though married to the good-natured, beautiful Thérèse (Claire Drouot), young husband and father François (Jean-Claude Drouot) finds himself falling unquestioningly into an affair with an attractive postal worker. One of Varda's most provocative films, Le Bonheur examines, with a deceptively cheery palette and the spirited strains of Mozart, the ideas of fidelity and happiness in a modern, self-centered world.
Click here to watch the trailer.
Showtime:
---
dir. Agnès Varda
Runtime: 82 minutes
France | 2000
This delightful documentary is really a self portrait of Varda, finding her fully embracing the freedom of digital video to craft a personal, political, and casually profound celebration of "gleaners": those living on the margins of French society who scavenge for its leftovers. Taking everything from surplus in the fields, to rubbish in trashcans, to oysters washed up after a storm, the gleaners range from those sadly in need to those, as is the case of the filmmaker herself, simply seeking beauty in the world.
Click here to watch the trailer.
Showtime:
---
Short Films
Showtime:
Preceded by free live music from Bruce Sunpie Barnes at 2:00pm 
Prestige Ingredients (Prestige Ingredients)
dir. Danielle & Adrian Rubi-Dentzel
Runtime: 26 minutes
France | 2016
A stifled, young Hollywood actress slips into a world of mouthwatering delicacies, sweet heartache, and bitter tears when she takes an unlikely job with an inspired rebel chef in Paris.
Click here for the trailer.
We Are the Freak Show (Nous sommes le Freak Show)
dir. Fanny-Laure Malo, Philippe Lupien
Runtime: 10 minutes
Canada | 2017
A bingo game. An allegorical, wild, and humorous portrait. An hommage to eccentricity and entertainment, to those things that remain unchanged.
The Elusive (Ce qui échappe)
dir. Ely Chevillot
Runtime: 18 minutes
Belgium | 2017
A complicated mother-son relationship becomes even more complicated when he acts inappropriately with another kid at the pool.
Click here for the trailer.
Retaliation (Vindicte)
dir. Ange-Régis Hounkpatin
Runtime: 26 minutes
France | Benin 2017
When her father is murdered in Benin, 18-year-old Awa is shaken by the brutal actions taken in her community to avenge his death.
Le Grand Remix (Le Grand Remix)
World Premiere
dir. Austin Alward
Runtime: 17 minutes
USA | 2018
From within the New Orleans French immersion community, a francophone school teacher from Africa and a teenage former student connect through music, dance, and cathartic visions of their worlds reimagined.
Live Music Before Screenings
We are proud to showcase free live French-themed music before selected screenings. Performances will begin 30 minutes prior to the start time of the related films.
Opening Night: Back to Burgundy | Friday, February 23 | 7:00-7:30pm | Bart Ramsay
Shorts Program | Saturday, February 24 | 2:00-2:30pm | Bruce Sunpie Barnes
After Love | Sunday, February 25 | 2:00-2:30pm | Thibault
Ismael's Ghosts | Sunday, February 25 | 7:15-7:45pm | TBA
All That Divides Us | Tuesday, February 27 | 7:30-8:00pm | Cassie Watson
Closing Night: Double Lover | Thursday, March 1 | 7:30-8:00pm | Helen Gillet
Live music supported by: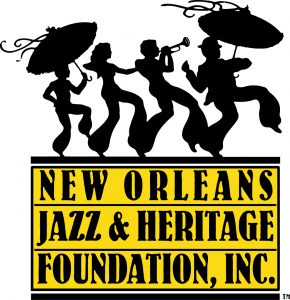 ---
Film Lectures
We will be hosting free lectures by invited guest speakers. Subjects of the lecture will be linked to the film shown.
Trailblazer: Agnès Varda
Sunday, February 25 at 5:00 pm
Loyola professor Jean Brager will speak on Agnès Varda's journey as a female filmmaker in a male-dominated industry as well as the ways in which her aesthetics paved the way for the Nouvelle Vague. Followed by Varda's new film Faces, Places.
From Congo to New Orleans
Wednesday, February 28 at 7:15 pm
Freddi Williams Evans will address the connections between the Congo and New Orleans, as detailed in her essay "Enslaved Africans Perpetuated Cultural and Commercial Practices at Congo Square," featured in the new book New Orleans & the World: 1718-2018 Tricentennial Anthology. The lecture will be followed by a screening of the Congo-set film Félicité.
---
Patron Party
Join us to kick-off the 21st French Film Festival at the Patron Party co-presented by the French-American Chamber of Commerce. We will have wine and cheese pairings, pastries from La Boulangerie and macaroons by Chef Sullivan Fournigault while enjoying French-themed tunes by harpist Cassie Watson.
Date: Friday, February 23rd, 2018
Time: 5:30 PM – 7:00 PM
Address: Will be listed on the invitation
Admission to the party with Patron Pass only.