2023 South Pitch Narrative Finalists
ALONG THE WAY (Narrative Feature)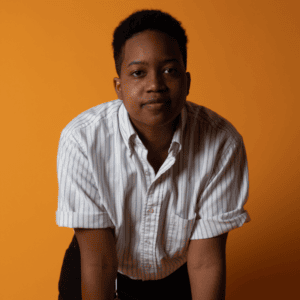 Writer/Director: Hannah Patterson (She/Her), Georgia
After graduating, a once tightnit friend group embarks on a roadtrip fulfilling a childhood promise.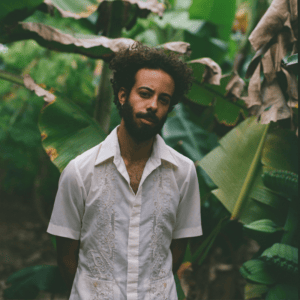 DETRÁS DE LA FACHADA (BEHIND THE FACADE) (Narrative Short)
Writer/Director: Juan Luis Matos (He/Him), Florida 
Nadia gets tangled in suspicious businesses while physically mending into the objects she touches.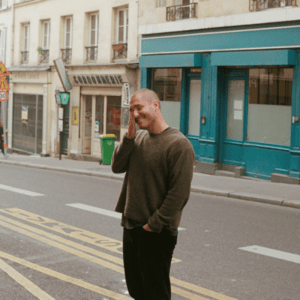 IN AN ORDERLY FASHION (Narrative Feature)
Writer/Director: Adrian Cardenas (He/Him), Florida
A nurse refuses to comply with her husband's unwavering wish to end it all.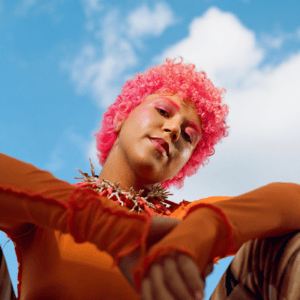 IRRESISTIBLE  (Narrative Short)
Director: Helen Peña (They/Them), Louisiana
A healing seance ensues as a burnt-out activist is visited by Toni Cade Bambara's spirit.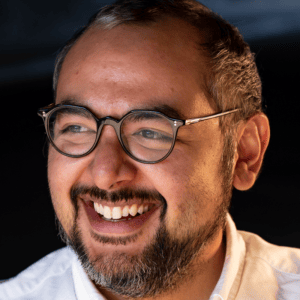 PEACE BE UPON YOU (Narrative Feature)
Writer/Director: Diffan Sina Norman (He/Him) & Producer: Carolyn Purnell (She/Her), Texas
A Muslim couple moves to East Texas on the eve of the apocalypse.
QUAKE THUNDER CRACK (Narrative Feature)
Writer/Director: Mary McDade (She/Her), Louisiana 
A pregnant woman visits her partner's oppressive religious family for the first time.
---
2023 South Pitch Documentary Finalists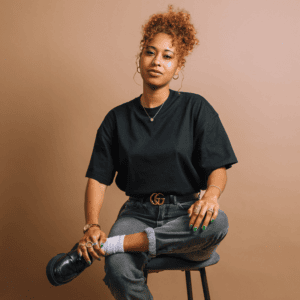 BASKETBALL HEAVEN (Documentary Feature)
Director/Producer: Resita Cox (She/Her), North Carolina
A poetic look at Kinston, NC a small, majority Black town in Eastern NC and the single greatest producer of NBA players in the world.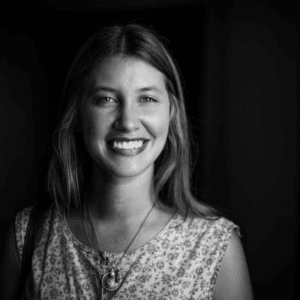 MISSISSIPPI MERCEDES (Documentary Feature)
Director/Producer: Hanna Lane Miller (She/Her), Louisiana 
What's the price of acceptance for a lesbian, Latina, pro-Trump mayoral candidate in the rural South?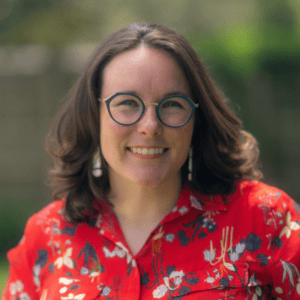 SEVEN ACRES AND A CHURCH  (Documentary Feature)
Director: Caroline Josey Karoki (She/Her)  & Producer: Abbey Hoekzema (She/Her), Georgia
A community matriarch fights to preserve her church, heritage, and community's history in Savannah, GA.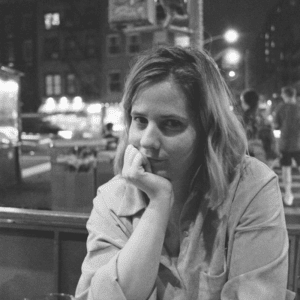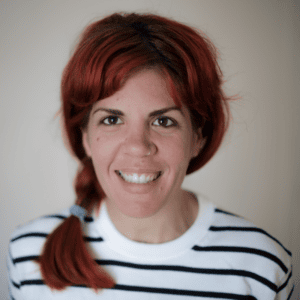 THE CUBAN SUITCASE: THE SMELL OF PROGRESS (Documentary Feature)
Directors/Producers: Ana Alpizar (She/Her) & Zoe Garcia Miranda (She/Her), Florida
Seventy-pound suitcases bridge Miami to Havana, carrying a profound dialogue between Cuba and its diaspora.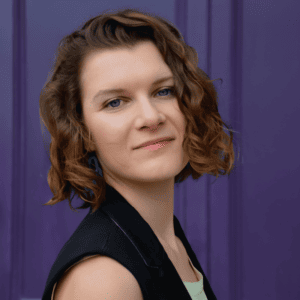 THE ONLY BANYA THIS FAR SOUTH (Documentary Feature)
Director: Varvara Degtiarenko (She/Her), Louisiana 
Vasyl and Vanya build the perfect sauna —banya— in their shared backyard in New Orleans.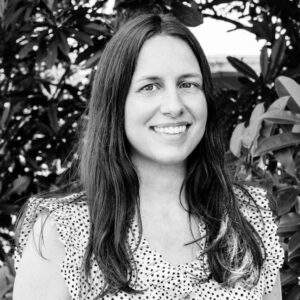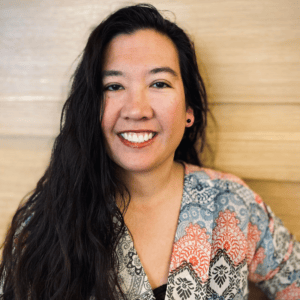 WALKER (Documentary Feature)
Directors: Amy Bench (She/Her) & Co-Producer: Dr. Mei Kennedy (She/Her), Texas
Walker Estes, a deaf father from Baton Rouge, becomes an impassioned activist for criminal justice reform.
SOUTH PITCH IS THE PREMIER PLATFORM FOR EMERGING SOUTHERN ARTISTS TO SHOWCASE THEIR WORKS IN PROGRESS AND RECEIVE FUNDING.
Whether you're a film professional or not, South Pitch is an invaluable opportunity to gain insight into the making of a film and see first-hand how leading decision makers evaluate projects. The South Pitch program selects 12 film teams to pitch their works-in-progress to a distinguished panel of funders, broadcasters, distributors, and producers. Each pitch lasts 5 minutes, followed by 8-10 minutes of feedback. 
The South Pitch program takes place during the New Orleans Film Festival and awards a total of $30,000 to South-based filmmakers. The program features two tracks: South Pitch Narrative and South Pitch Documentary. The winning pitch in each track will receive a $10,000 award, and all pitchers will receive a minimum of a $1,000 award, in addition to a travel stipend and pass to attend the New Orleans Film Festival. Winners are announced during the Festival Awards Brunch.
Since 2011, South Pitch has provided a unique outlet for filmmakers from across the American South to gain valuable, constructive feedback on their projects in development or production. Films that have taken part in the program previously include:
Katrina Babies

, pitched by director Edward Buckles, Jr.

All Dirt Roads Taste of Salt

pitched by director Raven Jackson

Silent Beauty

, pitched by director/producer Jasmin Mara Lopez

The Inspection

, pitched by producer Chester Gordon

Burning Cane

, pitched by Phillip Youmans

Ma Belle My Beauty

, pitched by Marion Hill
The live event, which is free and open to the public, not only provides a platform for these important stories but also offers an opportunity to witness how leading industry professionals evaluate proposals. Prior panelists have represented organizations such as ITVS, Firelight Media, Viva Maude, Sundance Institute, Marginal Mediaworks, and more.
"At the New Orleans Film Society, we believe in the power and importance of Southern stories," said Clint Bowie, Artistic Director of the New Orleans Film Society. "And we also believe that Southern artists should be the ones telling these stories. There's insight and nuance that come when filmmakers tell the stories that they're closest to: films inspired by the communities they're a part of and the regions they know best." 
"These projects represent some of the most exciting filmmakers and stories coming out of the American South today," Bowie continued, "and we look forward to showcasing them during the festival."
For any questions about South Pitch, please email Filmmaker Services Coordinator, Maren Scott at maren@neworleansfilmsociety.org. We do not accept phone calls.
This program is for FULL-TIME South-based filmmakers. We seek to bring increased visibility and access to resources to underrepresented filmmakers in the region. 
ELIGIBILITY
We support fiction and nonfiction shorts, features, and series.

Participants must be a director or producer on the project.

Projects must be in development, pre-production, production, or post-production at the time of the live event. Projects that are completed or near completion are not eligible to apply for this program.

Applicants must reside in the American South FULL-TIME. These states and one federal district include: Alabama, Arkansas, District of Columbia, Delaware, Florida, Georgia, Kentucky, Louisiana, Maryland, Mississippi, North Carolina, Oklahoma, Puerto Rico, South Carolina, Tennessee, Texas, the U.S. Virgin Islands, Virginia, and West Virginia.

We welcome applicants regardless of immigration status, including applicants who were born abroad and are not U.S. citizens or U.S. legal permanent residents.

Applicants must not be enrolled in a film school and/or seeking funds for a student project.
You may apply to both South Pitch Documentary and South Pitch Narrative if you qualify. However, you may only submit ONE application to each program. 
Up to two team members are welcome to pitch during the live event. Please note, all compensation is distributed per project (not per individual). The pitch competition takes place in-person at the New Orleans Film Festival. Therefore, accepted applicants must be available to participate in-person.
REVIEW CRITERIA
Applications and live pitches are evaluated and scored according to the following criteria: 
Originality and vision (30%) 
Does the project have a unique vision and perspective? Do the work samples support the description and artistic approach of the project? 
Connection to the story (20%)
What is the film team's relationship to the story and communities represented in the film? Is the story being crafted with care and respect?
Ability to execute the project (20%) 
Does the applicant's past body of work demonstrate an ability to execute the current project? Does the project have a realistic budget? Does the project have committed collaborators? Is there a clear plan for current and future phases of the project? 
Connection to the South (15%) 
What is the film team's relationship to the region? How much of the project will be filmed in the South? How connected are they to their Southern community? Is their body of work focused on Southern stories?
Ability to leverage the opportunity (15%) 
Is the project developed enough to take advantage of the program? Is the applicant in an ideal place in their career to receive feedback from industry advisors? Do they demonstrate a need and willingness to learn?
Successful proposals:
Meet all eligibility requirements.

Are in alignment with the New Orleans Film Society's

programming practices

.

Feature a director and collaborators with a strong connection to the South and the story.

Clearly communicate why South Pitch is an ideal opportunity for this stage of the project.

Include a pitch deck and work sample that demonstrate the skills necessary to successfully complete the project.

Show an understanding of the intended audience and how to reach them.
You will not be able to save your application while in progress. We recommend that you prepare your answers to the questions in a separate document, then copy and paste your answers into the application form. 
You will be asked for proof of residency, headshot, link(s) to your website or social media handles, and link(s) to your past work and current project. Please have these items prepared before filling out the application. 
We encourage you to provide thoughtful and succinct written responses. Please do not exceed the maximum word count indicated.
KEY DATES:
THE 2023 SOUTH PITCH OPEN CALL IS NOW CLOSED. Applications will reopen Summer 2024.
For any questions about South Pitch, please email Filmmaker Services Coordinator, Maren Scott at maren@neworleansfilmsociety.org. We do not accept phone calls.
2022 South Pitch Narrative Presented by Warner Bros. Discovery Finalists
The 12th annual South Pitch was held in-person on November 4, 2022, during the 33rd New Orleans Film Festival.
Maya Pen won the competition with her narrative feature project Flammable Water. Pen will receive an  'invitation only' opportunity to apply for an artist grant from Warner Bros. Discovery's content innovation hub, OneFifty (onefifty.com). This grant will be used to create and amplify elevated pitch materials to be used during the pre-development phase of the project.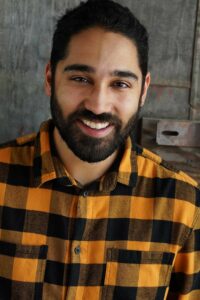 Boundaries (Narrative Feature)
Director: Asad Farooqui
When Faisal, a Pakistani teenage cricket star, is forced to move to the US with his parents, he decides to start a cricket team at his American public high school much to the chagrin of the school teachers and administration.
Fallen Fruit (Narrative Feature)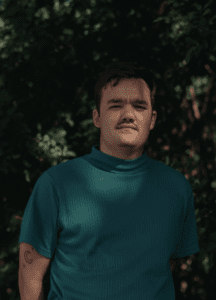 Director: Chris Molina
After flunking out of college, Alex returns home to misguidedly plot out the next steps of his life, all against the backdrop of Miami, a city slowly sinking into the Atlantic.
Hallelujah Night (Narrative Feature)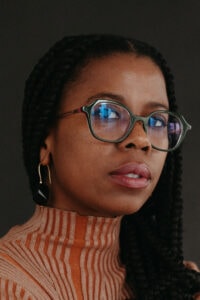 Director: Ebony Blanding
Forced to celebrate a Halloween alternative by their religious parents, a group of kids attend a lock-in at a church plagued by a supernatural monster.
Moonbeams (Narrative Short)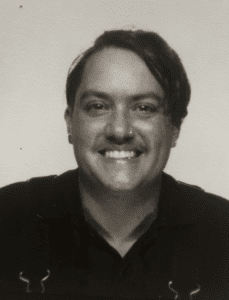 Director: Elo Santa Maria
When a transgender man imprisoned in a women's correctional facility is thrown into solitary confinement, he is cut off from his pen pal and lover on the outside. When they lose contact, the two are forced to meet in dreams, and in their dreamscapes they plot escape.
Tambou (Narrative Feature)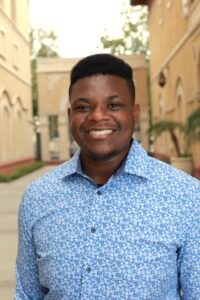 Director: Luke Harris
An elderly Black Creole grandfather must make money from street performing or move to Oklahoma with his daughter and grandson.
Flammable Water (Narrative Feature) | WINNER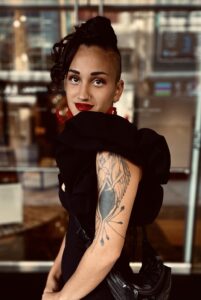 Director: Maya Pen
When the building of a new factory threatens to displace the residents of Lengua Sagrada, the tight-knit community of Racoons and their cultural legacy hangs in the balance. This surreal, allegorical tale follows one family as they learn the heartbreaking wisdom of surrender.
---
2021 South Pitch Narrative Presented by WarnerMedia Finalists
The 11th annual South Pitch was held virtually in 2021 before the start of the 32nd New Orleans Film Festival.
Christine Hoang won the competition with her project Fly Girl. Hoang will be the recipient of an artist grant from WarnerMedia OneFifty. Support from the WarnerMedia OneFifty team will aid in the creation of a proof-of-concept film with the goal of packaging the materials to pitch across WarnerMedia divisions for further development. All six finalist projects selected to pitch in the WarnerMedia Narrative South Pitch Open Call received $1000 toward their individual projects.
Whistle Down Wind (Narrative Feature)
Directors: Andie Morgenlander and Julia Christgau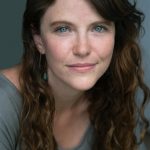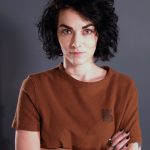 Told as a chapter-style narrative, Whistle Down Wind is a feature-length film that follows an introverted artist and an outgoing people pleaser as they
struggle through a best friendship turned hidden love affair in the suffocating, patriarchal culture of the American South. Shot on-location in Western North Carolina through an ethical indie filmmaking framework, this project is a timely and loving way of physically supporting the LGBT+ community while contributing to the ever-changing media narrative on queer experience.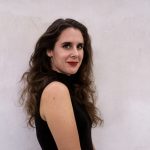 Hunger (Narrative Feature)
Director: Lorraine Caffery
Unbeknownst to her god-fearing husband and their rural bayou town, an aging housewife makes a deal with the devil for the child she so desperately wants.
Fly Girl (Narrative Feature) | WINNER
Director: Christine Hoang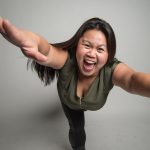 After being mistaken for a Millennial, Linh Hoang — a 42-year-old, Vietnamese American, recently-divorced mom (size 12 or size 14 depending on carb intake) — gets cast in a hip-hop dance troupe called the Fly Girls. But when she discovers she's the chubbiest Gen-X single mom in a crew of thin, child-free twenty-somethings, Linh must overcome her insecurities to become the dancer she's always wanted to be.
Remote View (Narrative Feature)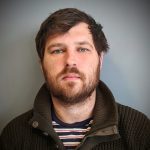 Director: Paavo Hanninen
In a fading north Mississippi town, a woman's quest to uncover evidence of extraterrestrial life collides with her search for the truth of her own painful personal history when an apparently psychically gifted stranger introduces her to the practice of remote viewing.
The Immigration Game (Narrative Feature)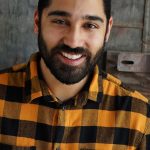 Director: Asad Farooqui
After his US visa expires and he decides to overstay, Majeed comes under the influence of a corrupt Imam who finds an illegal way for Majeed to become legal again.
Bathroom Drama (Narrative Series)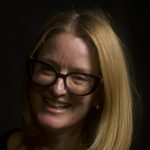 Director: Eva Contis
Set in the women's restroom of an event venue — think dances, reunions and more — Bathroom Drama is an anthology series that traverses genre and era. In each episode, women (and those who identify as) will be thrown together, unapologetic and uncensored, in stories of sisterhood that illustrate the human potential sparked by the bonds that begin amid the stalls.
---
2020 South Pitch Narrative Finalists
The 10th annual South Pitch was held virtually in 2020 before the start of the 31st New Orleans Film Festival.
MJ Eastin and Rebecca Isbill Davis won the competition with their project E is For: I. They received an unrestricted $2,000 grant for the project from the New Orleans Film Society as well as a $40,000 post-production package (to include post-production consultation, online conform, and Full Digital Intermediate color grade) from Kyotocolor.
Sharon Arteaga was the runner up with project In Tow and received an unrestricted $500 grant from NOFS.
Prone to Wander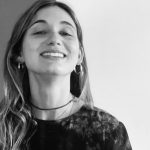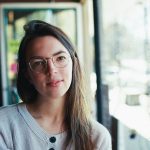 Directors: Maggie Briggs, Amanda Freedman
Told through a collection of seven Sundays in the summer of her eleventh year, Lua Dunn falls hard into adolescence as she navigates her first love with conflicting lessons from her street and her church.
Shapeless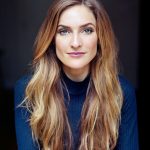 Director: Kelly Murtagh
Ivy, a struggling singer in New Orleans trapped in the hidden underworld of her eating disorder, must face her addiction– or risk becoming a monster.
Pure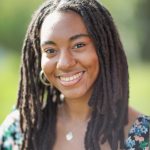 Director: Natalie Jasmine Harris
For 17-year-old queer Celeste, senior year in her affluent Black community means following family tradition and becoming a debutante… but she longs for a different kind of coming out.
In Tow | RUNNER-UP
Director: Sharon Arteaga
On the morning of her senior homecoming game, a self-involved high school cheerleader and her overworked single mom wake up to find that their mobile home is being repossessed with them inside of it. The women blame each other as they roll through rural roads in Central Texas, but they must come to an agreement or they will lose more than just their moving home.
Gator Boots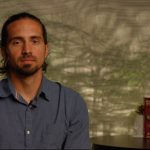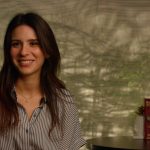 Directors: Mariana Serrano, Mark Pulaski
When ultimately dumped by her estranged daughter in a nursing home, Ann is left to face the reality of growing old. Now, in the all too tranquil confinement of Sunny Ridge, she must come to terms with the fact that her life will soon be over, and that she's wasted it away.
E is For: | WINNER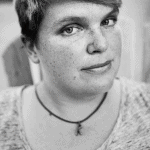 Directors: MJ Eastin, Rebecca Isbill Davis
When a Black Queer Non-Binary 20 something who just moved back to their southern hometown realizes they've connected to an alternate version of themselves in another timeline, it brings a whole new meaning the phrase "You're just talking to yourself."
---
2019 South Pitch Narrative Finalists
Church
Director: Zandashé Brown
The death of an estranged matriarch beckons a terminally ill teenage girl and her grieving parents back to their family's rural hometown, where a series of eerie events uncovers the true source of the girl's illness.
The Conference of the Birds
Director: Kevin Contento
A group of Florida boys encounter a traveling mystic on an esoteric quest. Weaving together a handful of Attar's twelfth-century tales "The Conference of the Birds" evokes the mystical reality of a Southern community living on the margins of American society.
We Real Cool
Director: Ryan Darbonne
Told over the course of one day, Austin's first POC punk festival provides the backdrop for three intersecting stories featuring a failed musician searching for his lost van, two strangers on an awkward road trip, and a Mexican punk band on the verge of a complete breakdown.
Contrabanda
Director: Alejandro de los Rios
When Luis – a naturalized Latino immigrant – and his American friend are caught at Customs with contraband from Luis' home country, a no-nonsense Custom's Agent grills them about the purpose of their trip and forces Luis to reveal the uncomfortable truth about his past.
Ma Belle, My Beauty
Director: Marion Hill
As two recently married musicians adjust to life in France, a beloved ex, who abruptly disappeared from their polyamorous relationship years ago, finally visits.
The Boogeywoman | WINNER
Director: Erica Scoggins
A psycho-sexual Southern Gothic mystery-thriller about a girl, her mother, and the woman who bridges the vast gap between them.
My Dear God
Director: Tara Sheffer
My Dear God follows a woman in Southern Arkansas who must find the strength to spread her little sister's ashes while navigating the Southern social strata of good Christian folks with an opinion.
---
2018 South Pitch Narrative Finalists
Orphan Country
Producer: Robert Colom
With their agency invalidated by their youth, three children of different eras experience exile and emigration over a fifty-year span of the Cuban Revolution.
Nature Boi
Director: Nisa East
A young man's infatuation with his pet insects descends into a series of erotic and sadomasochistic experiments. Nature Boi is a story of adolescent sexual fantasy, violence and possession, told through an early-summer bug infestation in Southern Florida.
Love in Gretna
Director: Daneeta Loretta Jackson
A 60 something divorcee falls in love with a married man and conspires to have him at all costs. Religion, magic, and bad blood bonds commingle in this black comedy/drama set in Down the Road, Louisiana against the backdrop of climate change and the Trumpocracy.
All Dirt Roads Taste of Salt | WINNER
Director: Raven Jackson
In fluid, non-linear portraits evoking the texture of memories, "all dirt roads taste of salt" viscerally and experientially explores the life of a Black woman in the American South – from youth to her older years.
Murder Ballads
Director: Michael Curtis Johnson
Hank Huckabee and Brandon Tyler killed three men who responded to a fake classified ad they posted on an online job board for a caretaker position. A fourth man managed to escape. Based on true events.
Distance
Director: Najma Nurriddin
An innocent moment while exploring turns into a full blown relationship. Fati, a confident New Orleanian who loves to travels mets the free-spirited Pascal who owns a surf shop in Haiti. While Fati walks the streets of Jacmel, taking in which all the land has to offer that is deeply connected to her home town, she mets the good vibes of Pascal.
Not For Me
Director: Eavvon O'Neal
When their uncle Rafael is found dead, Sasha & Finn head to Memphis to prepare his estate and discover a trove of self-produced, unreleased art, left for the kids as a weird scavenger hunt that points to his killer.
Comac
Director: Aby Rao
A Filipino-American woman and a Kurdish-Iranian refugee teenager face cultural and familial expectations which clash with their passions and life-long dreams. Their mutual love for Taekwondo helps them achieve unimaginable goals.
2022 South Pitch Documentary Finalists
The 12th annual South Pitch was held in-person on November 4, 2022, during the 33rd New Orleans Film Festival.
Andy Sarjahani won the competition with his documentary feature project Iranian Hillbilly.  Sarjahani will receive a $10,000 cash prize.
Iranian Hillbilly (Documentary Feature) | WINNER
Director: Any Sarjahani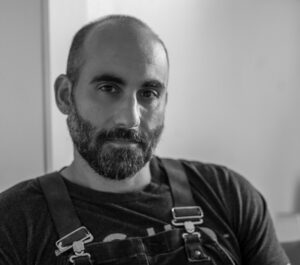 Raised outside the Ozark Mountains of Arkansas, the son of a Muslim Iranian immigrant father and Southern Baptist mother reflects on his childhood—finding contradiction, conflict, and a grounding sense of community in the traditions that shaped him. Through an interplay of difficult conversations, family archival, and verité of the rural South, Iranian Hillbilly examines the pressures of assimilation, cultural and masculine identity, religious affiliation, and asks "who are we allowed to be?".
Eve's Garden (Documentary Short)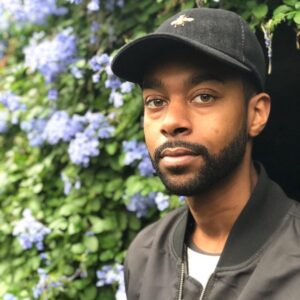 Director: Carl Harrison Jr.
The death of my great-grandmother ignites a cinematic voyage through history unearthing the stories that made me, told through the creation of a garden and food forest in the heart of New Orleans.
Drowned Land (Documentary Feature)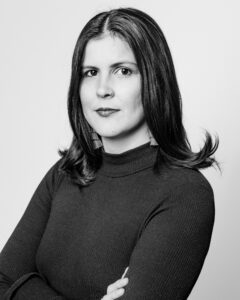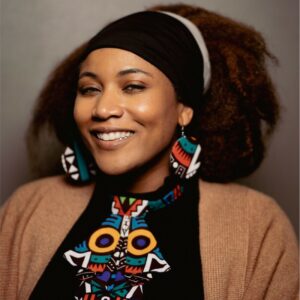 Directors: Niketa Reed and Colleen Thurston
Deep in the Choctaw Nation of rural Oklahoma rages a fight to preserve the Kiamichi River, reckoning with a cycle of land loss for the Indigenous diaspora and the community at large.
Matininó (Documentary Feature)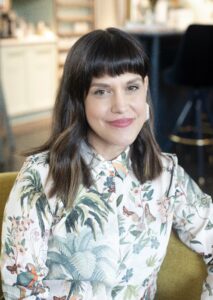 Director: Gabriela Díaz Arp
Matininó tells the story of a multi-generational family of Puerto Rican women transforming their experience with domestic violence into a science-fiction film.
The Only Doctor (Documentary Feature)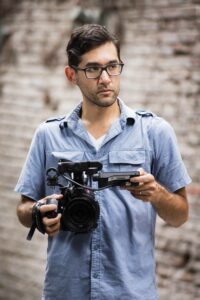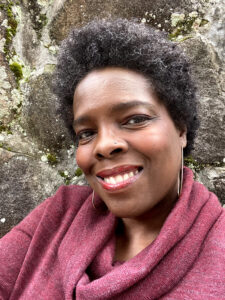 Directors:  Anjanette Levert and Matthew Hashiguchi
For the past 15 years, Dr. Karen Kinsell has been the only doctor in Clay County, Georgia, one of the state's poorest and unhealthiest counties. After several years of working without pay, she can no longer afford to volunteer full-time and is confronted with the possibility of closing her clinic. Iron-willed, uncompromising and committed to her community, she tries to continue serving her patients amidst the Covid-19 pandemic, dwindling support and broken promises.
God Sent Us Alan (Documentary Feature)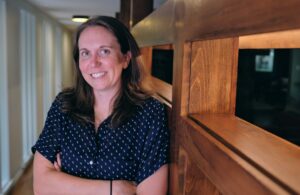 Director: Rebekah Fergusson
Thirty five years after her father's death, a daughter turns the camera on members of the southern church that came to crisis over his AIDS diagnosis.
---
There was no documentary pitch in 2021, but the 2020 nonfiction pitch was presented in partnership with IF/Then.
---
2020 IF/Then Documentary South Pitch Finalists
The 10th annual South Pitch was held virtually in 2020 before the start of the 31st New Orleans Film Festival.
Rachel Salnave and Jayme Kaye Gershen won with their project Madame Pipi. They received a $25,000 production package sponsored by Tribeca Film Institute.
WINNER: Madame Pipi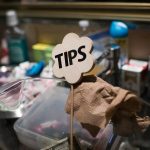 Madame Pipi is a short documentary that follows the lives of 3 Haitian immigrant women who work as bathroom attendants for some of the hottest spots in Miami.
Filmmakers: Rachel Salnave, Jayme Kaye Gershen
HONORABLE MENTION: Zac Manuel and Marta Rodriguez Maleck with Nonstop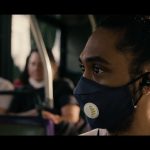 The interconnected daily journeys of bus riders and operators on the New Orleans Regional Transit Authority bus lines illuminate why the black community here has been disproportionately affected by COVID-19. While the bus operators fight for proper PPE, hazard pay, and sick time off they continue to provide a necessary, but dangerous service to frontline workers, the sick, and the homeless population through a pandemic.
Filmmakers: Zac Manuel, Marta Rodriguez Maleck
Smile Little Ladybug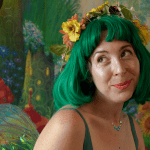 Inspired by her grandfather's escape from Nazi Germany, Ms. Ladybug is a second-generation clown who strives to make the world a better place.
Filmmakers: Laura Asherman, Michele Lombardi
In the Eyes of God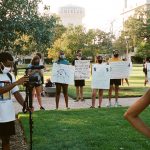 At Texas A&M, the first public college in Texas, a movement to build the first statue of a person of color reveals Black history older than the university itself. For 25-years, a statue honoring state Senator Matthew Gaines, an ex-slave who helped to create the university, has remained a controversial subject at Texas A&M.
Filmmakers: Tenoch Aztecatl, Christian Neilsen
Lights Out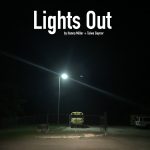 Superintendent Babette Duty is tasked with the nearly impossible: reopening Mississippi's Covington County schools during the Covid-19 pandemic. With no budget, no access to modern technology, and a football-obsessed community, will Babette's Herculean efforts to safely abide by tradition and keep school going be enough, or will the virus force district schools to shut down?
Filmmakers: Hanna Miller, Taiwo Gaynor
Hundreds of Thousands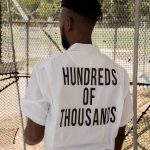 A family reeling from the unjust incarceration of an ailing mentally ill loved one, calls on their faith and the strength of community to right a systemic wrong. Music, love and creativity is used to permeate the isolation of a solitary confinement cell, and a public performance on prison grounds is used to challenge the state to do better.
Filmmakers: Christian Vasquez, Stevie Walker-Webb
One of these project, selected by the jury, will receive up to twenty-five thousand ($25,000) dollars in production funding, a co-production agreement from Reel South, and in-kind post-production finishing courtesy of UNC-TV. In addition, upon project completion, the winner will be given a guaranteed distribution license with Reel South, the PBS anthology series that highlights the best non-fiction storytelling from the region.
---
2019 If/Then Finalists
A FINE GIRL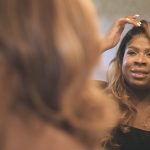 Directors: Darcy McKinnon and Biliana Grozdanova
A FINE GIRL follows Brandi Jarrow, a trans woman of color from New Orleans, as she opens a salon and fulfills her dreams, and poses the question of what's possible when we include and uplift trans people; at 27 years old, Brandi is a successful hairstylist, a woman of faith, and a valued member of her community.
THESE KIDS THIS CITY | WON
Director: Dorian Munroe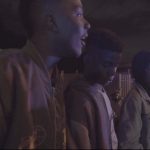 THESE KIDS THIS CITY is a film about the young people of Liberty City, Miami and its infamous bike life culture, which reaches its pinnacle every Martin Luther King Weekend, when thousands flood the streets on dirt bikes and four wheelers riding in a form of rebellion and community. After a hate crime incident occurs while protesting the climate gentrification of their inner city housing, the movement is catapulted into a national spotlight.
EMPRESARIAS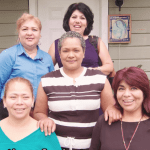 Directors: Max Benitez, prod. Kristin Benitez
Austin is overflowing with entrepreneurs. But venture capital dollars rarely make it into marginalized communities. This film takes you into the living rooms of women hailing from all over Latin America as they work together to navigate the small business lifestyle.
WASHERWOMAN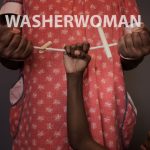 Directors: Lana Garland, prod. Nathan Clarke
From the 1881 Washerwoman's Strike to the present day movement for a livable wage, WASHERWOMAN takes a look at a pivotal profession in the making of the labor movement in America. This story is told by their families, and the last living generation of washerwomen, themselves.
DISRUPTED BORDERS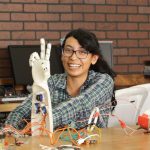 Directors: Cathy Chen and Alejandra Aragon
Wendy (16), maker and aspiring engineer, innovates using parts from discarded electronics at a local makerspace hoping to create prostheses for her best friend Rachel (15), who has double limb deficiencies. This Mexican-American tech disruptor reinvents cultural, class, and gender norms against the backdrop of the US-Mexico border in El Paso, Texas—a city currently healing from a horrific racially-motivated domestic terrorist attack.
BRIDGE TO BETTER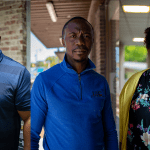 Directors: Jessica Chriesman and Kayla Gladney
In the heart of the segregated South, AG Gaston became one of America's wealthiest citizens by listening to the needs of the black community. Today, over 20 years after his death, black businesses in Birmingham struggle to survive. This film follows three entrepreneurs as they strive to make a change in Birmingham's black business community.
---
2018 If/Then Finalists
Dixie's Last Stand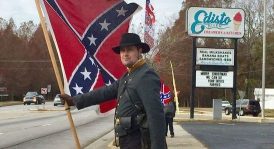 Directors: Emily Harrold; Kelly Creedon; Seth Gadsden
Set in Orangeburg, South Carolina this film follows a battle over a Confederate Flag flying in the center of town in the wake of the 2015 Charleston Massacre. Through the battle, the film challenges audiences to consider if the Flag has a place in Southern culture of the 21st Century.
Blood Peach | WINNER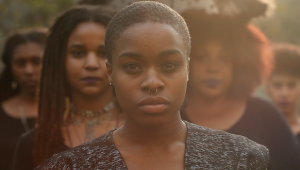 Director: Zuri Obi
Wild peach groves grow full and lush along the Mississippi River. Tantalizing as they may be, they remain untouched for the people of Natchez know the bloody history of the land that feeds these strange fruit.
Dependent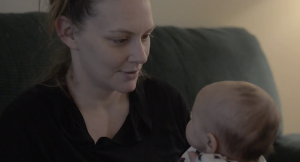 Director: Ashley Panzera Producers: Angela Tucker, Lauren Domino
Caught in the crosshairs of the War on Drugs and the pro-life movement are women who become pregnant while struggling with substance abuse. DEPENDENT follows one woman's journey into recovery while managing life and motherhood.
Natour's Grocery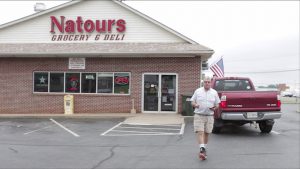 Director: Nadine Natour Producer: Julie Cohen
A first person portrait of a popular grocery store run by an offbeat Arab-American immigrant family in the rural Virginia town where the Civil War ended.
The Sixth Wall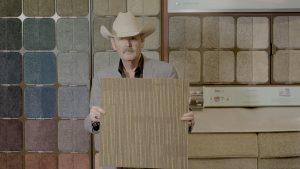 Directors: Emily MacKenzie; Noah Collier
Located in the carpet Capitol of the world, Dalton Georgia, a self fashioned Scottish cowboy wields the influence of American identity as he prepares to move his textile business from one of the last remaining American manufacturers to China. Where does the myth of American identity begin and end and who is entitled to manipulate it for profit?
Student Narrative + Documentary Pitch Competitions are currently on hiatus.
We will update this page with any updates regarding the future of the student pitch program.
---
In 2021, our student pitch competition was virtual and participating institutions included University of North Alabama, Florida State University, Spelman College, Virginia Commonwealth University, Loyola University, Eckerd University, Wakeforest University, and University of North Carolina School of the Arts.
Student winners in the documentary and narrative categories will receive a cash prize of $500 each.
Student Narrative + Documentary Pitch Finalists 2021
Not Like Other Girls (Narrative)
When faced with a barrage of women's issues during a no-good-very bad week, a staunch anti-feminist re-evaluates her ideals.
Director: Bonnie Smith
The Adventures of Brooklyn Barnes (Narrative)
After following a suspicious man while studying abroad, a young woman is stuck with her dopey schoolmate on a quest for an ancient artifact.
Director: Cooper Shapiro
Inside Out (Documentary)
Inside Out is an intimate look into the LGBT+ community's struggle to recognize and address emotional, mental, and physical abuse.
Director: Vyky Saiz
Bug Hill (Documentary)
In the wake of an elder's passing, a North Carolinian family reminisces over the acres of hard-earned and hard-worked land that have been in their possession for generations, as they forge a path to preservation.
Director: Gabrielle Morse – WINNER
Unpacked (Documentary)
In the context of the COVID-19 pandemic, the privilege and power of travel have been illuminated. Unpacked unravels the history and politics of travel, through the lens of Black Travelers.
Director: Stephanie Crawford

Beyond the Mould (Documentary)
Beyond the Mould explores the intersectionality of racism, classism, and ableism in regards to the inequity within America's public schools highlighted by the COVID-19 pandemic. Through animated interpersonal stories of the diverse families trying to navigate this corrupted system, this film seeks to establish an attainable solution that looks beyond the numbers and refocuses on the importance of community.
Director: Jasmine Alexandria Elmore
Unconnected (Narrative)
Unity among Black women through all circles of life becomes prominent as three Black women who are best friends experience the racist and homophobic world within their separate everyday lives.
Director: Myles Manuel
The Social Boot (Documentary)
In the midst of the tumultuous summer of 2021 and the issues that came to define it (such as COVID spikes and a category 4 hurricane), Baton Rouge-born filmmaker Ugonna Njoku explores the relationship between sense of belonging and health that shape every aspect of our lived experiences, from art to healthcare accessibility.
Director: Mia Upshaw – WINNER
Another Scary Movie (Narrative)
JORDAN, a queer young woman, navigates the budding relationship between her and her crush, AUDREY, but just as things are looking up, their story takes a dark turn. Finding herself in a real-life horror film, Jordan must figure out how to stop the killer all while bringing to light how ironic it is that queer women, such as herself, never get their happy endings.
Director: Julia Perret
Grounded in Florida (Documentary)
A Florida student hopes to make a small slice of their state's biocultural history accessible from a feminist film perspective.
Director: Madeleine Silvestri
7/13/85 (Narrative)
A short film chronicling the activities of a myriad of unrelated people as they watch the Live Aid.
Director: Conall Rubin-Thomas
Becoming the Lion (Documentary)
Becoming the Lion follows three teenagers who seek to shape their futures through the ancient sport of Mongolian wrestling.
Director: Mier "Miranda" Tai
Earth to Bennie (Narrative)
In this off-beat Queer dramedy, a 20-something do-nothing, rapidly approaching their 3rd gap year after high school, has an alien encounter that sends them into a neurotic search for meaning with only a van, a stolen credit card, and a homeless cat to guide them.
Director: Patrick Lague
---
In 2019, participating institutions were Eckerd College, Loyola University New Orleans, University of North Alabama, University of Texas at Austin, Florida State University, Wake Forest University, and University of New Orleans.
Student Narrative 2019 Finalists
Deep Space
Director: Ashley James
Addicted
Director: Molly Maine
After the Storm
Director: Lada Egorova
Influencer
Director: Soph Sawyer
Roar of the Cicadas
Director: Hannah Fuller
Green Water
Director: Carlos Estrada
Student Documentary 2019 Finalists
Alloy
Director: Federica Cozzio
Alchemy
Director: Bridget Fitzgerald
Out to Stay
Director: Mattison May
Breathe of Life
Director: Jadan Vines
Joyful Art Spaces
Director: Christopher Greening
---
Student Narrative 2018 Finalists
The Marked
Director: Laura Duval
In a futuristic dystopian world that defines duty as self-sacrificing behavior and caring for
government and strangers over family and self, young adults are put into retirement when their bodies are covered by tattoos that reveal their greatest gift and curse: remote viewing. A young idealistic remote viewer, on a journey to deliver a family heirloom, must decide whether she will die as a hero or escape to the real world to live the life of a regular teenager with no gifts except the gift of free will.
Happy Place
Director: Christopher Greening
An animated film following a teenager named O, who has a unique disability of not having a mouth, as he attempts to learn how to be happy with the help of his imaginary friend, Martin, in order to be able to teach his Mom how to be happy as well.
Last Letter
Director: John Hover
A young man goes on an emotional journey to find his father, who is dying from Alzheimers.
Viola
Director: Alex McFry
In White Plains, Alabama in 1959, a 30 year old woman takes revenge after she is raped by two brothers who work on her father's farm.
Flora
Director: Raina Perez
When her whole world comes crashing down after a fatal car accident, Maribel finds comfort in a holiday
from her Mexican heritage that doesn't see death as end but as the start of something new.
Birds | WINNER
Director: Katherine Propper
Popular on Instagram, a Texas teen with amazing tumbling abilities does whatever it takes for fame until it goes too far.
Oh Holy Night
Director: Layne Watts
A 17 year old girl unknowingly sleeps with her older sister's boyfriend.
Student Documentary 2018 Finalists
Moving Together
Director: Maggie Bailey
Moving Together celebrates the timeless relationship between music and movement through three different lenses: contemporary modern dance, Flamenco, and West African dance. This film interweaves performance and interview providing an insight into the collaboration between artists while showing the universial language of music and dance.
Before It's Gone
Director: Alexis Chapital
After a sudden influx in the gentrification of historically Black neighborhoods in New Orleans, there is a strong decline of native New Orleanians in historically Black neighborhoods. With these sudden changes, Before It's Gone attempts to tackle the discrepancies of the past and present and arrive at what will be the future of this unique city and its' inhabitants.
Remedy
Director: Alex Cherry
Remedy tells the story of three subjects' experiences with equine therapy – a form of experimental therapy that involves interaction between patients and horses – and the struggles of the University of Alabama Equestrian Team to institute an equine therapy program in their own community.
Proper Pronouns | WINNER
Director: Meg Daniels
Proper Pronouns tells the story of Dawn as she seeks validation in the pulpit and
reconciliation in her marriage, problems she did not face when she was Duane.
Conservatory
Director: Brad Dillard
At a prestigious art conservatory, three African American artists must navigate their hectic senior year, while also leading an organization that promotes diversity and inclusivity on campus.
10-2: The Non-unanimous Jury Verdicts of Louisiana
Director: Ben Donnellon
The story behind Louisiana's Jim Crow era non-unanimous jury system that's still in effect today, and the people who've dedicated their lives to change it.