South Pitch, formerly known as Pitch Perfect, is the New Orleans Film Festival's pitch competition platform, including the IF/Then Short Documentary Pitch and Narrative Open-Call.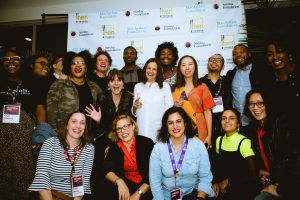 Stay tuned: Applications for South Pitch 2021 will open on July 14!
Since 2011, South Pitch has provided a unique opportunity for filmmakers living and working in the American South to practice the art of pitching. South Pitch consists of three pitching competitions: If/Then is held in partnership with the Tribeca Film Institute is for short documentaries, Narrative Open-Call accepts features and Student Pitch Competitions are run for both documentary and narratives. In this annual competition, filmmakers from across the American South have three minutes to pitch their next film production. Participants present their concepts or works in progress to panels of three judges—film professionals and industry insiders—who offer constructive feedback for all participants. Previous pitch judges have included Philipp Engelhorn (Cinereach), Dan Schoenbrun (Kickstarter), and Debra Zimmerman (Executive Director, Women Make Movies). Winners of each track receive a prize to aid in the creation of their pitched project.
For any questions about South Pitch, please contact pitch@neworleansfilmsociety.org.
---
The 10th annual South Pitch was held virtually before the 31st New Orleans Film Festival.* Here are the winners:
Narrative Open Call
The winner of this award received an unrestricted $2,000 grant for the project from the New Orleans Film Society as well as a $40,000 post-production package (to include post-production consultation, online conform, and Full Digital Intermediate color grade) from Kyotocolor. The runner-up project will receive an unrestricted $500 grant from NOFS.
Winners: MJ Eastin and Rebecca Isbill Davis with E is For:

Runner Up: Sharon Arteaga with In Tow
IF/Then Documentary Short Pitch organized in partnership with the Tribeca Film Institute
The winner of this award received a $25,000 production package sponsored by Tribeca Film Institute.
Winners: Rachel Salnave and Jayme Kaye Gershen with Madame Pipi
Honorable Mention: Zac Manuel and Marta Rodriguez Maleck with Nonstop
*The Student Narrative and Documentary Pitch competitions were not held this year.
---
Sponsor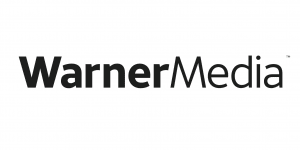 Narrative Open-Call searches for applications from Southern filmmakers to pitch their next project.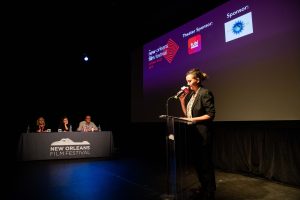 Since 2011, South Pitch provides a unique opportunity for filmmakers to practice the art of pitching and receive vital feedback about their proposed projects. In this annual competition, filmmakers from across the American South have three minutes to pitch their next film production. In 2020 South Pitch went virtual!
For our Narrative Open-Call, we look for both short and feature-length in-progress projects from filmmakers living and working in the American South including Alabama, Arkansas, District of Columbia, Delaware, Florida, Georgia, Kentucky, Louisiana, Maryland, Mississippi, North Carolina, Oklahoma, South Carolina, Tennessee, Texas, Virginia, and West Virginia.
Eligible narrative projects can be at any stage from late development to post-production. We do not accept films that are completed or close to completion.
We select six (6) finalists to present their projects at a live, virtual pitch event to a panel of industry judges. Each pitch team has 3 minutes to present their project, followed by a short, moderated discussion with a tailored jury of industry professionals.
In 2020, the jury winner of South Pitch Narrative Open-Call, as selected by the jury, received an unrestricted $2,000 grant for the project from the New Orleans Film Society as well as a  $40,000 post-production package (to include post-production consultation, online conform, and Full Digital Intermediate color grade) from Kyotocolor. The runner-up project received an unrestricted $500 grant from NOFS.
---
Narrative Open-Call 2020 Finalists
Prone to Wander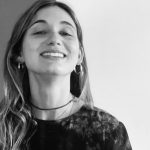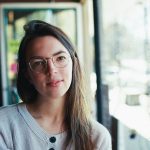 Told through a collection of seven Sundays in the summer of her eleventh year, Lua Dunn falls hard into adolescence as she navigates her first love with conflicting lessons from her street and her church.
Filmmakers: Maggie Briggs, Amanda Freedman
http://magsbriggs.com/pronetowander
@magsbriggs
Shapeless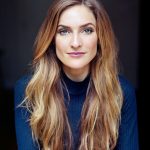 Ivy, a struggling singer in New Orleans trapped in the hidden underworld of her eating disorder, must face her addiction– or risk becoming a monster.
Filmmaker: Kelly Murtagh
@shapelessthefilm
@kellymurtagh
Pure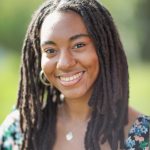 For 17-year-old queer Celeste, senior year in her affluent Black community means following family tradition and becoming a debutante… but she longs for a different kind of coming out.
Filmmaker: Natalie Jasmine Harris
@purethefilm
https://nataliejharris.com/
In Tow – RUNNER-UP
On the morning of her senior homecoming game, a self-involved high school cheerleader and her overworked single mom wake up to find that their mobile home is being repossessed with them inside of it. The women blame each other as they roll through rural roads in Central Texas, but they must come to an agreement or they will lose more than just their moving home.
Filmmaker: Sharon Arteaga
facebook.com/InTowShortFilm
@InTowShortFilm
http://sharonarte.com/
@sharonarte
Gator Boots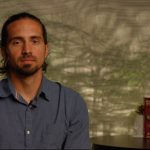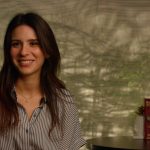 When ultimately dumped by her estranged daughter in a nursing home, Ann is left to face the reality of growing old. Now, in the all too tranquil confinement of Sunny Ridge, she must come to terms with the fact that her life will soon be over, and that she's wasted it away.
Filmmakers: Mariana Serrano, Mark Pulaski
@gatorbootsfilm
@markpulaski
@mah_ryah_nah
E is For: – WINNER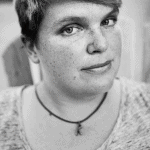 When a Black Queer Non-Binary 20 something who just moved back to their southern hometown realizes they've connected to an alternate version of themselves in another timeline, it brings a whole new meaning the phrase "You're just talking to yourself."
Filmmakers: MJ Eastin, Rebecca Isbill Davis
@eisfor_film
@mj_slide
@the_pyrate_queen
---
Narrative Open-Call 2019 Finalists
Church
Director: Zandashé Brown
The death of an estranged matriarch beckons a terminally ill teenage girl and her grieving parents back to their family's rural hometown, where a series of eerie events uncovers the true source of the girl's illness.
The Conference of the Birds
Director: Kevin Contento
A group of Florida boys encounter a traveling mystic on an esoteric quest. Weaving together a handful of Attar's twelfth-century tales "The Conference of the Birds" evokes the mystical reality of a Southern community living on the margins of American society.
We Real Cool
Director: Ryan Darbonne
Told over the course of one day, Austin's first POC punk festival provides the backdrop for three intersecting stories featuring a failed musician searching for his lost van, two strangers on an awkward road trip, and a Mexican punk band on the verge of a complete breakdown.
Contrabanda
Director: Alejandro de los Rios
When Luis – a naturalized Latino immigrant – and his American friend are caught at Customs with contraband from Luis' home country, a no-nonsense Custom's Agent grills them about the purpose of their trip and forces Luis to reveal the uncomfortable truth about his past.
Ma Belle, My Beauty
Director: Marion Hill
As two recently married musicians adjust to life in France, a beloved ex, who abruptly disappeared from their polyamorous relationship years ago, finally visits.
The Boogeywoman | WINNER
Director: Erica Scoggins
A psycho-sexual Southern Gothic mystery-thriller about a girl, her mother, and the woman who bridges the vast gap between them.
My Dear God
Director: Tara Sheffer
My Dear God follows a woman in Southern Arkansas who must find the strength to spread her little sister's ashes while navigating the Southern social strata of good Christian folks with an opinion.
---
Narrative Open-Call 2018 Finalists
Orphan Country
Producer: Robert Colom
With their agency invalidated by their youth, three children of different eras experience exile and emigration over a fifty-year span of the Cuban Revolution.
Nature Boi
Director: Nisa East
A young man's infatuation with his pet insects descends into a series of erotic and sadomasochistic experiments. Nature Boi is a story of adolescent sexual fantasy, violence and possession, told through an early-summer bug infestation in Southern Florida.
Love in Gretna
Director: Daneeta Loretta Jackson
A 60 something divorcee falls in love with a married man and conspires to have him at all costs. Religion, magic, and bad blood bonds commingle in this black comedy/drama set in Down the Road, Louisiana against the backdrop of climate change and the Trumpocracy.
All Dirt Roads Taste of Salt | WINNER
Director: Raven Jackson
In fluid, non-linear portraits evoking the texture of memories, "all dirt roads taste of salt" viscerally and experientially explores the life of a Black woman in the American South – from youth to her older years.
Murder Ballads
Director: Michael Curtis Johnson
Hank Huckabee and Brandon Tyler killed three men who responded to a fake classified ad they posted on an online job board for a caretaker position. A fourth man managed to escape. Based on true events.
Distance
Director: Najma Nurriddin
An innocent moment while exploring turns into a full blown relationship. Fati, a confident New Orleanian who loves to travels mets the free-spirited Pascal who owns a surf shop in Haiti. While Fati walks the streets of Jacmel, taking in which all the land has to offer that is deeply connected to her home town, she mets the good vibes of Pascal.
Not For Me
Director: Eavvon O'Neal
When their uncle Rafael is found dead, Sasha & Finn head to Memphis to prepare his estate and discover a trove of self-produced, unreleased art, left for the kids as a weird scavenger hunt that points to his killer.
Comac
Director: Aby Rao
A Filipino-American woman and a Kurdish-Iranian refugee teenager face cultural and familial expectations which clash with their passions and life-long dreams. Their mutual love for Taekwondo helps them achieve unimaginable goals.
Student Narrative + Documentary Pitch Competition is not going to be held in 2020 and will be back in 2021.
In 2019, participating institutions were Eckerd College, Loyola University New Orleans, University of North Alabama, University of Texas at Austin, Florida State University, Wake Forest University, and University of New Orleans.
The process for all student rounds is done by nomination on the university level by participating institutions; we do not accept applications for this track. If you attend one of the participating institutions, please contact your university for further information. Students not nominated for this track, or who attend Southern institutions that are not participating, are encouraged to apply for Open-Call Narrative or IF/Then's Open-Call!
---
Student Narrative 2019 Finalists
Deep Space
Director: Ashley James
Addicted
Director: Molly Maine
After the Storm
Director: Lada Egorova
Influencer
Director: Soph Sawyer
Roar of the Cicadas
Director: Hannah Fuller
Green Water
Director: Carlos Estrada
Student Documentary 2019 Finalists
Alloy
Director: Federica Cozzio
Alchemy
Director: Bridget Fitzgerald
Out to Stay
Director: Mattison May
Breathe of Life
Director: Jadan Vines
Joyful Art Spaces
Director: Christopher Greening
---
Student Narrative 2018 Finalists
The Marked
Director: Laura Duval
In a futuristic dystopian world that defines duty as self-sacrificing behavior and caring for
government and strangers over family and self, young adults are put into retirement when their bodies are covered by tattoos that reveal their greatest gift and curse: remote viewing. A young idealistic remote viewer, on a journey to deliver a family heirloom, must decide whether she will die as a hero or escape to the real world to live the life of a regular teenager with no gifts except the gift of free will.
Happy Place
Director: Christopher Greening
An animated film following a teenager named O, who has a unique disability of not having a mouth, as he attempts to learn how to be happy with the help of his imaginary friend, Martin, in order to be able to teach his Mom how to be happy as well.
Last Letter
Director: John Hover
A young man goes on an emotional journey to find his father, who is dying from Alzheimers.
Viola
Director: Alex McFry
In White Plains, Alabama in 1959, a 30 year old woman takes revenge after she is raped by two brothers who work on her father's farm.
Flora
Director: Raina Perez
When her whole world comes crashing down after a fatal car accident, Maribel finds comfort in a holiday
from her Mexican heritage that doesn't see death as end but as the start of something new.
Birds | WINNER
Director: Katherine Propper
Popular on Instagram, a Texas teen with amazing tumbling abilities does whatever it takes for fame until it goes too far.
Oh Holy Night
Director: Layne Watts
A 17 year old girl unknowingly sleeps with her older sister's boyfriend.
Student Documentary 2018 Finalists
Moving Together
Director: Maggie Bailey
Moving Together celebrates the timeless relationship between music and movement through three different lenses: contemporary modern dance, Flamenco, and West African dance. This film interweaves performance and interview providing an insight into the collaboration between artists while showing the universial language of music and dance.
Before It's Gone
Director: Alexis Chapital
After a sudden influx in the gentrification of historically Black neighborhoods in New Orleans, there is a strong decline of native New Orleanians in historically Black neighborhoods. With these sudden changes, Before It's Gone attempts to tackle the discrepancies of the past and present and arrive at what will be the future of this unique city and its' inhabitants.
Remedy
Director: Alex Cherry
Remedy tells the story of three subjects' experiences with equine therapy – a form of experimental therapy that involves interaction between patients and horses – and the struggles of the University of Alabama Equestrian Team to institute an equine therapy program in their own community.
Proper Pronouns | WINNER
Director: Meg Daniels
Proper Pronouns tells the story of Dawn as she seeks validation in the pulpit and
reconciliation in her marriage, problems she did not face when she was Duane.
Conservatory
Director: Brad Dillard
At a prestigious art conservatory, three African American artists must navigate their hectic senior year, while also leading an organization that promotes diversity and inclusivity on campus.
10-2: The Non-unanimous Jury Verdicts of Louisiana
Director: Ben Donnellon
The story behind Louisiana's Jim Crow era non-unanimous jury system that's still in effect today, and the people who've dedicated their lives to change it.
We are pleased to offer a funding opportunity of $25,000 for short-form documentary filmmakers living and working in the American South in partnership with IF/Then Shorts and REEL South.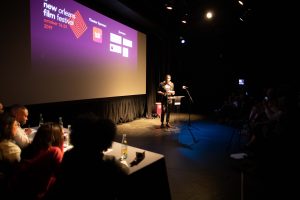 The annual IF/Then American South Pitch, which for the past three years took place at the New Orleans Film Festival, was in 2020 held virtually, with Reel South joining for the 2020 version as a co-production and distribution partner.
The pitch called for original stand-alone commissions of short documentaries by diverse filmmakers, who are living and working in the American South. These states and one federal district include: Alabama, Arkansas, District of Columbia, Delaware, Florida, Georgia, Kentucky, Louisiana, Maryland, Mississippi, North Carolina, Oklahoma, South Carolina, Tennessee, Texas, Virginia, and West Virginia.
The projects should be at the end of their production and explore a range of socially, politically, and culturally relevant topics.
All three partners selected six (6) finalists to present their projects at a live, virtual pitch event to a panel of industry judges on Wednesday, October 7 from 1-3pm, CDT. Each pitch team had 7 minutes to present their project, followed by a short, moderated discussion with a tailored jury.
IF/Then 2020 Finalists
WINNER: Madame Pipi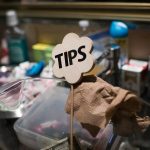 Madame Pipi is a short documentary that follows the lives of 3 Haitian immigrant women who work as bathroom attendants for some of the hottest spots in Miami.
Filmmakers: Rachel Salnave, Jayme Kaye Gershen
◊
HONORABLE MENTION: Zac Manuel and Marta Rodriguez Maleck with Nonstop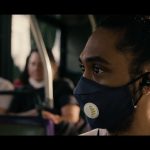 The interconnected daily journeys of bus riders and operators on the New Orleans Regional Transit Authority bus lines illuminate why the black community here has been disproportionately affected by COVID-19. While the bus operators fight for proper PPE, hazard pay, and sick time off they continue to provide a necessary, but dangerous service to frontline workers, the sick, and the homeless population through a pandemic.
Filmmakers: Zac Manuel, Marta Rodriguez Maleck
◊
Smile Little Ladybug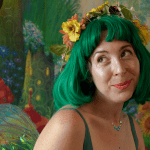 Inspired by her grandfather's escape from Nazi Germany, Ms. Ladybug is a second-generation clown who strives to make the world a better place.
Filmmakers: Laura Asherman, Michele Lombardi
◊
In the Eyes of God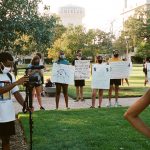 At Texas A&M, the first public college in Texas, a movement to build the first statue of a person of color reveals Black history older than the university itself. For 25-years, a statue honoring state Senator Matthew Gaines, an ex-slave who helped to create the university, has remained a controversial subject at Texas A&M.
Filmmakers: Tenoch Aztecatl, Christian Neilsen
◊
Lights Out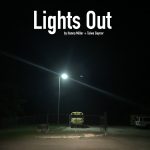 Superintendent Babette Duty is tasked with the nearly impossible: reopening Mississippi's Covington County schools during the Covid-19 pandemic. With no budget, no access to modern technology, and a football-obsessed community, will Babette's Herculean efforts to safely abide by tradition and keep school going be enough, or will the virus force district schools to shut down?
Filmmakers: Hanna Miller, Taiwo Gaynor
◊
Hundreds of Thousands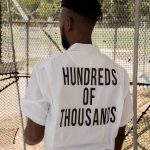 A family reeling from the unjust incarceration of an ailing mentally ill loved one, calls on their faith and the strength of community to right a systemic wrong. Music, love and creativity is used to permeate the isolation of a solitary confinement cell, and a public performance on prison grounds is used to challenge the state to do better.
Filmmakers: Christian Vasquez, Stevie Walker-Webb
◊
One of these project, selected by the jury, will receive up to twenty-five thousand ($25,000) dollars in production funding, a co-production agreement from Reel South, and in-kind post-production finishing courtesy of UNC-TV. In addition, upon project completion, the winner will be given a guaranteed distribution license with Reel South, the PBS anthology series that highlights the best non-fiction storytelling from the region.
---
If / Then 2019 Finalists
A FINE GIRL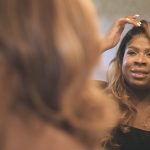 Directors: Darcy McKinnon and Biliana Grozdanova
A FINE GIRL follows Brandi Jarrow, a trans woman of color from New Orleans, as she opens a salon and fulfills her dreams, and poses the question of what's possible when we include and uplift trans people; at 27 years old, Brandi is a successful hairstylist, a woman of faith, and a valued member of her community.
THESE KIDS THIS CITY | WON
Director: Dorian Munroe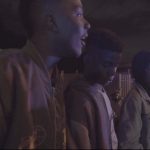 THESE KIDS THIS CITY is a film about the young people of Liberty City, Miami and its infamous bike life culture, which reaches its pinnacle every Martin Luther King Weekend, when thousands flood the streets on dirt bikes and four wheelers riding in a form of rebellion and community. After a hate crime incident occurs while protesting the climate gentrification of their inner city housing, the movement is catapulted into a national spotlight.
EMPRESARIAS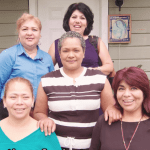 Directors: Max Benitez, prod. Kristin Benitez
Austin is overflowing with entrepreneurs. But venture capital dollars rarely make it into marginalized communities. This film takes you into the living rooms of women hailing from all over Latin America as they work together to navigate the small business lifestyle.
WASHERWOMAN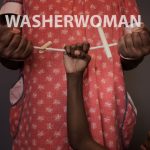 Directors: Lana Garland, prod. Nathan Clarke
From the 1881 Washerwoman's Strike to the present day movement for a livable wage, WASHERWOMAN takes a look at a pivotal profession in the making of the labor movement in America. This story is told by their families, and the last living generation of washerwomen, themselves.
DISRUPTED BORDERS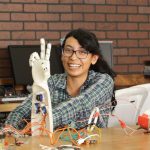 Directors: Cathy Chen and Alejandra Aragon
Wendy (16), maker and aspiring engineer, innovates using parts from discarded electronics at a local makerspace hoping to create prostheses for her best friend Rachel (15), who has double limb deficiencies. This Mexican-American tech disruptor reinvents cultural, class, and gender norms against the backdrop of the US-Mexico border in El Paso, Texas—a city currently healing from a horrific racially-motivated domestic terrorist attack.
BRIDGE TO BETTER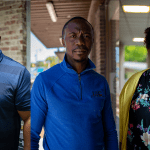 Directors: Jessica Chriesman and Kayla Gladney
In the heart of the segregated South, AG Gaston became one of America's wealthiest citizens by listening to the needs of the black community. Today, over 20 years after his death, black businesses in Birmingham struggle to survive. This film follows three entrepreneurs as they strive to make a change in Birmingham's black business community.
If / Then 2018 Finalists
Dixie's Last Stand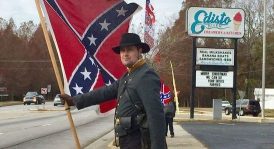 Directors: Emily Harrold; Kelly Creedon; Seth Gadsden
Set in Orangeburg, South Carolina this film follows a battle over a Confederate Flag flying in the center of town in the wake of the 2015 Charleston Massacre. Through the battle, the film challenges audiences to consider if the Flag has a place in Southern culture of the 21st Century.
Blood Peach | WINNER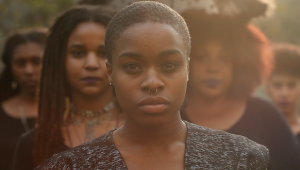 Director: Zuri Obi
Wild peach groves grow full and lush along the Mississippi River. Tantalizing as they may be, they remain untouched for the people of Natchez know the bloody history of the land that feeds these strange fruit.
Dependent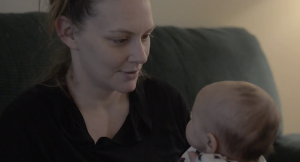 Director: Ashley Panzera Producers: Angela Tucker, Lauren Domino
Caught in the crosshairs of the War on Drugs and the pro-life movement are women who become pregnant while struggling with substance abuse. DEPENDENT follows one woman's journey into recovery while managing life and motherhood.
Natour's Grocery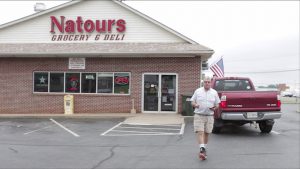 Director: Nadine Natour Producer: Julie Cohen
A first person portrait of a popular grocery store run by an offbeat Arab-American immigrant family in the rural Virginia town where the Civil War ended.
The Sixth Wall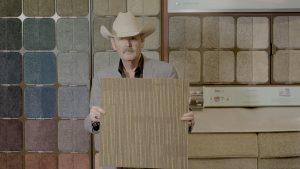 Directors: Emily MacKenzie; Noah Collier
Located in the carpet Capitol of the world, Dalton Georgia, a self fashioned Scottish cowboy wields the influence of American identity as he prepares to move his textile business from one of the last remaining American manufacturers to China. Where does the myth of American identity begin and end and who is entitled to manipulate it for profit?