Save the date for our 2019 GALA – Saturday, March 16, 2019!
Thanks to all who joined, supported, and honored our 2018 Gala. You can see photos from the step & repeat here, and other photos from the Gala on our Instagram page and Facebook album.
Set in the lush, cinematic gardens of a private home built in 1849, New Orleans Film Society's 2018 Gala is a night replete with gourmet dishes, craft cocktails, and unforgettable entertainment to support independent cinema in New Orleans.

The cellist extraordinaire Helen Gillet will take the stage followed by eclectic dance tunes of DJ MUSA! 
Date: Saturday, March 24, 2018
Place: The Wilkinson-Bruno Home, 1015 S. Carrollton Ave.
Patron Party: 7:00 PM – 8:00 PM
Piper-Heidsieck Champagne and Oyster Hour with food by Acme Oyster House and Cajun Caviar.
Gala: 8:00 PM – 11:00 PM
Featuring Chais Delachaise, Dat Dog, Dickie Brennan and Co., Galatoire's, Marcello's, Southern Hospitality Catering, Sucré and Sylvain.

TICKETS & REGISTRATION
VIP Table $2,500. Includes Patron tickets for 6. Private Seating + Table Service. Prominent name in invitation.
Patron Party Ticket $350 | $300 for NOFS Members. Includes Gala + name in invitation.
Gala Ticket $250 | $225 for NOFS Members.
VIP Table Hosts and Patron Party guests who purchase by Friday, February 2, 2018, are recognized in the print invitation.
Members should log in to their account to receive a discount on gala tickets. Please contact NOFS Development Director Jennifer Samani at jennifer@neworleansfilmsociety.org or 504-309-6633 with any questions, concerns, or sponsorship inquiries.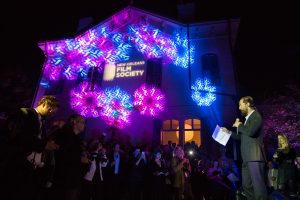 HONORARY CHAIRS
Stephanie and Joseph Bruno
---
GALA CO-CHAIRS
Elisabeth Sereda
Martine Chaisson
Nicelle Herrington
---
MARQUEE TABLE HOSTS
Alex and Krista Glaser
Alexa Georges and Jerry Armatis
Baker Donelson
Bond Moroch
Ellsworth Sports Capital
Felicia Beebe Stallard
John and Anna Beth Goodman
Jones Walker LLP
Katherine and Tony Gelderman
Michael Collins
New Orleans Tourism Marketing Corporation
Nina M. Kelly
Scott R. Bickford
Second Line Stages
Solomon Family
studioWTA
The Ranch Studios, LLC
Trapolin-Peer Architects
---
PRODUCING TABLE HOSTS
GeChar Entertainment
Valerie M. Grubb
Mackie and Sandy Shilstone
Joann M. Ricci and Jordan Ricci LaMarche
---
GALA PATRONS
Adam Marcus, Alissa and Ted Kantrow, Aya Goto and Jay Sever, Bonnie Wilson, Britt and Nan Galloway, Bryan Bailey, Charles Urstadt, Crescent Sterling, Ltd., Danya Duffy and Jacques Bezou, Dean Paschal, The Domain Companies,Dylan and Caroline Langdon, Elizabeth Wimpress, Frank and Kathleen Monteleone, Glenn W. Gruber, Gregory Morey and Scott James, Heidi Dugan, Howard Thompson, Ivy J. on Julia, Jane Booth, Jeffrey Wren and Amelia Jernigan, Jill Dupre and Josh Mayer, Karon Reese, Lesli Harris, Marcia King Reck and Gothard Reck, Michael Adler, Monique and Jamie Coleman, Nikoletta Skarlatos, NOLA Yoga Loft, Nomita Joshi-Gupta, Roz Ditta, Sara and Paul Costello, Sayde Finkel, TungstenMonkey
From a Los Angeles film premiere to a sequined art caftan, check out the list of select items that will be auctioned at the Gala on March 24, 2018.
Los Angeles Premiere of "Book Club" | Bidding starts at $1000.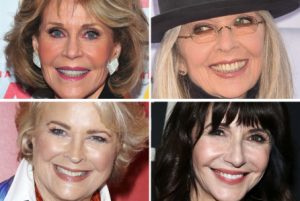 Two tickets to Los Angeles premiere of BOOK CLUB, with Jane Fonda, Diane Keaton, Andy Garcia and Richard Dreyfus in attendance on May 6, 2018 + two nights at the Ace Hotel Los Angeles.
NCIS VIP experience for 4 | Bidding starts at $1400.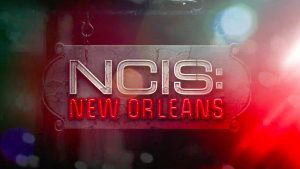 Enjoy a once-in-a-lifetime experience as you go behind-the-scenes of CBS' popular television crime series, NCIS: New Orleans. In this two-part experience, you and three guests will get the VIP tour of the set while cast and crew film an upcoming episode. You'll also have a chance to channel your inner star power and appear on camera in a featured, non-speaking role.
Outdoor Screening Party | Bidding starts at $1000.

Turn your backyard into a movie theater! Worklight Pictures will bring and set up an outdoor screen and projector while you enjoy delicious dishes by Brennan's Restaurant, caviar by Orleans Caviar, and Taittinger Champagne from The Wine Seller for 15-20 guests.
Private Dinner for 12 by Justin Devillier of La Petite Grocery
Bidding starts at $1000.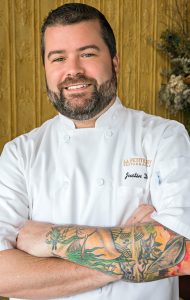 Host a private dinner for 12 in the comfort of your home prepared by – James Beard Award-winning chef – Justin Devillier of Le Petite Grocery and Balise.
David Harouni Framed Silkscreen | Bidding starts at $700.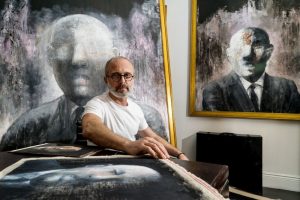 David Harouni is an internationally recognized artist based in New Orleans. His work has been shown in galleries in private and corporate collections across the world.
Solomon Family Condominium – 5 Night Stay | Bidding starts at $1000.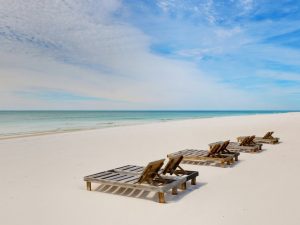 Enjoy 5 nights at the Solomon Family's three bedroom, three bathroom condominium on the Gulf of Mexico in Perdido Keys. A fast getaway at a swift three-hour drive from New Orleans, crisp white sand, and clear blue water is calling for you…
Ellen Macomber Sequined Caftan | Bidding starts at $525.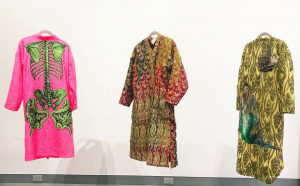 Adorn yourself with a stunning couture caftan by artist Ellen Macomber.
Luca Falcone Bespoke Suit | Bidding starts at $500.
Always look like a million dollars in your custom cut, a bespoke suit from Luca Falcone.
French Film Festival VIP Pack | Bidding starts at $875.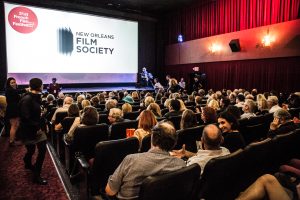 Enjoy Paris in New Orleans with a package including three nights in a private French Quarter condominium, gift certificates to Cafe Degas and Antoine's Restaurant, and two 2019 French Film Festival Patron Passes. (Rental dates dependent on availability.)
New Orleans Film Festival VIP Weekend | Bidding starts at $350.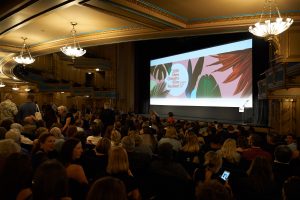 Experience the 29thNew Orleans Film Festival (October 17 – 25) like a VIP! This package includes a red carpet Opening Night Premiere and VIP Party, two NOFF All Access passes, and two nights at the Ace Hotel New Orleans.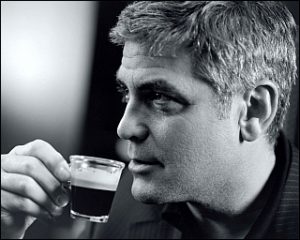 Nespresso Machine Autographed by George Clooney I Bidding starts at $500

Private Dinner for 8 by Baruch Rabasa of Gautreau's  | Bidding starts at $600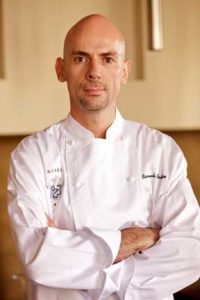 Host an intimate four-course dinner for 8 at your home prepared by Chef Baruch Rabasa of Gautreau's Restaurant.
Can't attend but still want to bid? Please contact Jennifer Samani at jennifer@neworleansfilmsociety.org, to register and submit an absentee auction bid.