PROGRAMMING PRACTICES
Recognizing a need for greater transparency in a values-led programming process and seeking a tool to aid staff in making programmatic decisions for the organization, the curatorial staff of the New Orleans Film Society convened over multiple sessions in 2020 to collectively draft this living document of programming practices, with a specific investment in countering extractive storytelling, championing stories from those living outside of major production hubs, and supporting the creative leadership of storytellers closest to the stories being told. Designed to reflect the practices currently employed, this document is inherently subject to evolve and develop to reflect the ongoing thinking and approach that our team has in relation to our curatorial work.  
We seek work from impassioned storytellers who create from spaces of urgency, importance, and a desire to share their unique perspectives.
While we acknowledge and respect that nuanced storytelling can come from many different sources and perspectives, we strive to decenter privilege and whiteness and prioritize artists who have been historically denied access to resources and opportunities within the industry–including Southern artists, women, people of color, LGBTQIA people, people with disabilities, and other marginalized communities.

We look for evidence that filmmakers have built their production teams with inclusivity in mind, ensuring a plurality of perspectives and exhibiting a commitment to a more diverse creative landscape.

We look beyond stories of struggle and trauma, particularly those featuring Black and brown communities, and instead offer space for narratives of cultural strength, spiritual depth, and shared humanity.
We counter extractive storytelling by championing regionalism and supporting the creative leadership of those closest to the stories being told.  
We shift our attention away from the mainstream and toward stories from those working in spaces outside of and often ignored by centers of power.

We recognize that South Louisiana and the American South more broadly are sites where stories and inspiration have been thoughtlessly mined by "outsiders," a harmful practice that sidelines artists with a stronger connection to the region and frequently results in stereotyping and a lack of authentic representation in the work.

We believe that important insight and nuance result when filmmakers tell the stories that they're closest to: films inspired or informed by their own lived experiences, or about communities of which they are a part.  

We respect the role of the moving image as a cultural record of our communities, and we seek to ensure that these histories of our region are addressed with care for those whose stories are being told.

We hold artists accountable to respecting the subject matter of their work, including the individuals, cultures, and communities they are addressing.
We acknowledge the injustices and deleterious effects of traditional curatorial work of arts institutions like our own and seek new ways of envisioning our programmatic practices.
We recognize that qualitative notions of "artistic merit" and "aesthetic quality" are informed by a racist lineage and hierarchical systems designed to maintain a white, ableist, and hetero-normative perspective on art and the world.

We seek to expand our understanding of how excellence can reveal itself through artistic approaches and techniques such as language, visual stylings, and culturally-specific storytelling practices that have been historically underappreciated.

We involve a multiplicity of voices in our programming process in an effort to eschew unilateral decision-making. 

We acknowledge that value is not dictated by prestige or laurels, and thus keep our focus on the potential of the work and the artist and away from institutional affiliations or perceived stature within other filmmaking spaces.

We understand that programming and curatorial work is a form of gatekeeping–of inviting some artists in while shutting others out; we seek to combat the exclusive nature of this process by building more accessible bridges of opportunity for artists, connecting them to spaces, experiences, and resources that they've not been afforded.  

For artistic opportunities including labs and development programs (including Emerging Voices, Southern Producers Lab, South Pitch), we waive all submission fees to ensure access. 

We offer film festival submission discounts to those with a stated need, and partner with organizations and individuals to ensure an equitable disbursement of waivers.
We create space for confrontational art and nontraditional artistic approaches. 
We invite audiences to engage with work that addresses the social and political inequities of our collective past and present.

We welcome nonconformist and misfit films that often get excluded from other exhibition avenues for not adhering to elitist industry standards.

We celebrate innovative work that, in its form and construction, offers a rebuke to conventional means of storytelling and forges new storytelling pathways.

We lift up exciting projects that empower, transform, and, like all great art, encourage reflection and creative response.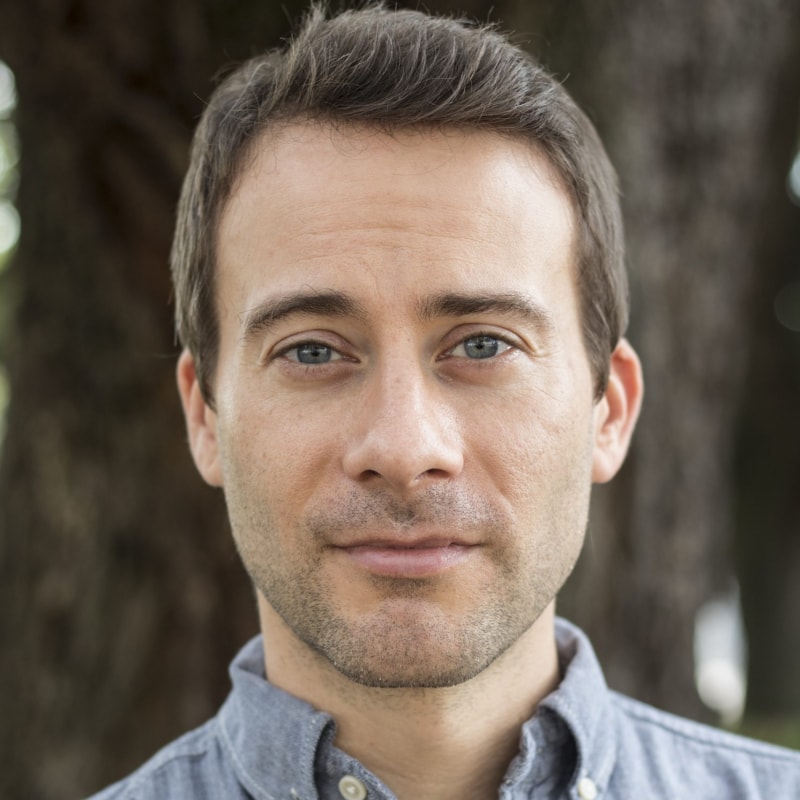 Clint Bowie
Artistic Director
Clint Bowie is the Artistic Director of the New Orleans Film Society, where he manages the curation of the organization's year-round programming. He has served on review committees for ITVS, Creative Capital, NEA, FilmNorth, and Latino Public Broadcasting, and has spoken on panels organized by Sundance Institute, Firelight Media, Center for Asian American Media, Palm Springs International ShortFest, ArtHouse Convergence, and others. He has served on the board of directors for the Film Festival Alliance and Advisory Board for the Overlook Film Festival. He previously worked as a print journalist at publications across the country.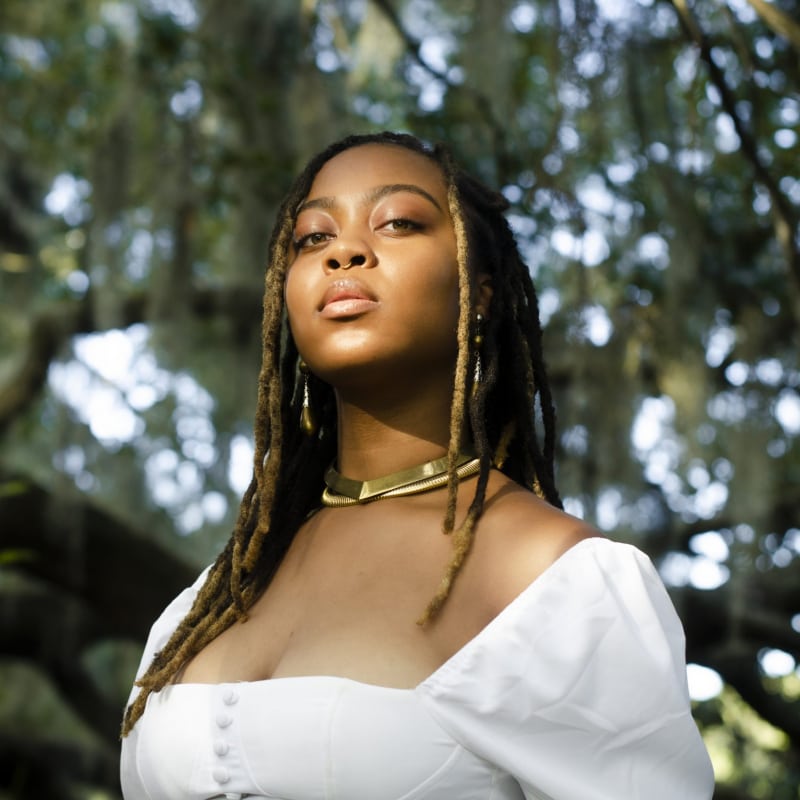 Zandashé Brown
Artist Engagement & Programming Manager
Zandashé Brown is a Louisiana-born-and-raised writer/director and the Artist Engagement & Programming Manager for the New Orleans Film Society. A former fellow of NOFS's Emerging Voices program, Zandashé now programs narrative works for the Academy Award-Qualifying New Orleans Film Festival as well as year-round events such as the annual South Summit, a convening that seeds conversations and actions around amplifying film and media content in the American South; and the NOFF Filmmaker Summit, a series of panels, talks, and workshops that take place yearly during the festival.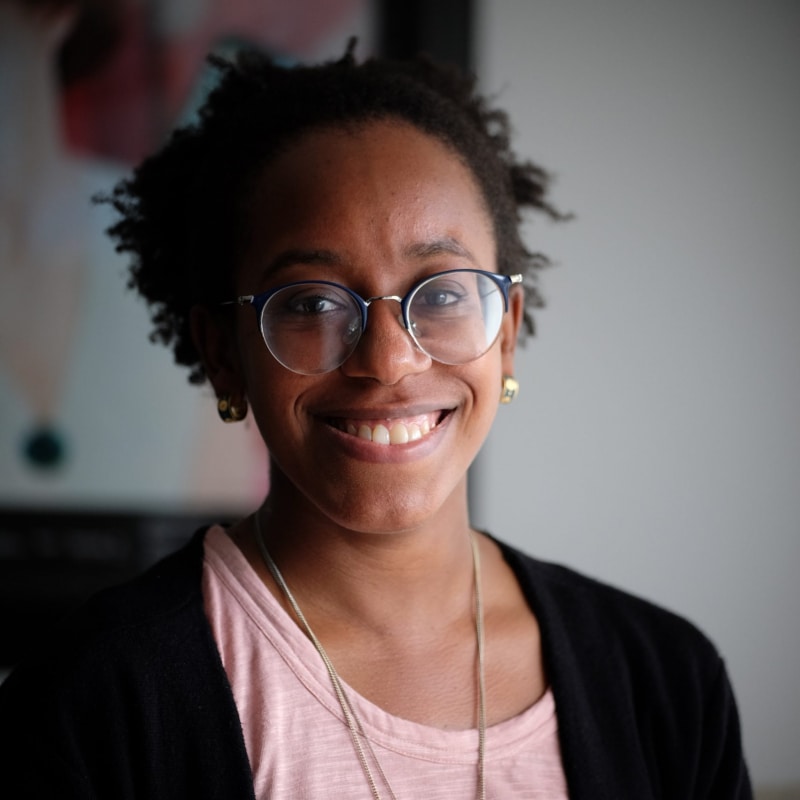 Rashada Fortier
Programmer and Submissions Coordinator
Rashada is a Programmer and Submissions Coordinator with the New Orleans Film Festival. She also works as a Production Coordinator in the New Orleans Film Industry. She holds an MFA in Film Production from the University of New Orleans. In her spare time, she enjoys working on short films with her friends to continue being creative.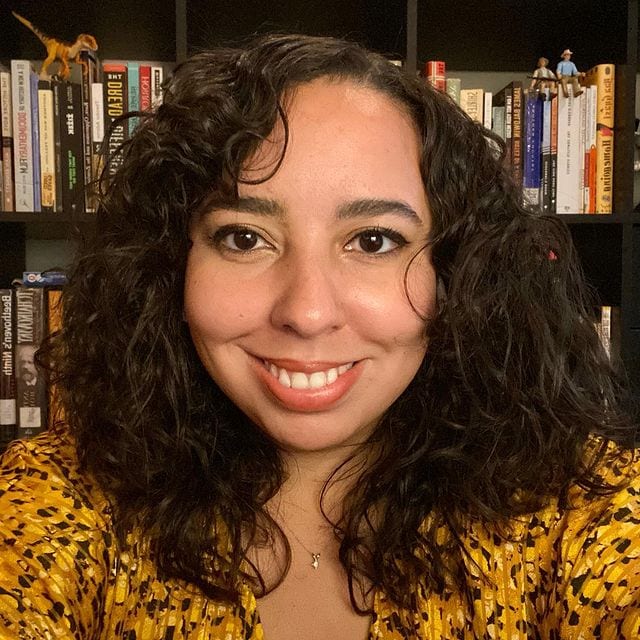 Greta Hagen-Richardson
Programmer
Greta Hagen-Richardson is a programmer and producer with over a decade of experience in the industry. She endeavors to elevate the contributions of storytellers working outside the traditional industry. Currently, Hagen-Richardson is in film distribution at ARRAY and a programmer with several festivals. Her producing credits include films created as a fellow in Project Involve as well as the Widen the Screen initiative. With Tribeca and Slamdance premieres, her work has won several awards and garnered two NAACP Image Award nominations. Hagen-Richardson is a programmer at the New Orleans Film Festival and has contributed to many organizations including the Hot Springs Documentary Film Festival, Sundance Film Festival, True/False Film Fest, Oxford Film Festival, and the Chicago International Film Festival.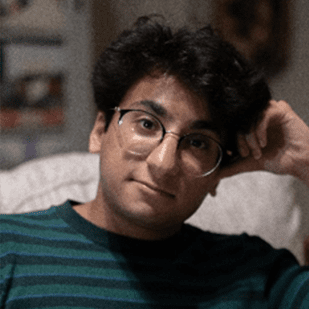 Zain Hashmat
Programming Fellow
Zain joins NOFS this year as a Programming Fellow. Raised and educated in Mississippi, Zain has a deep love and appreciation for the people and culture of the South. And the food. Obviously the food. An obsessive cinephile, Zain is very excited to be a part of the programming team this year to assist them in all they do to uplift and showcase new voices. When he's not working with the NOFS, you can find him at a local movie theater or the nearest coffee shop trying his very best to reach his goal of reading at least one book a year.
The programming fellowship is a new program designed to build skills and experience related to film programming and curation.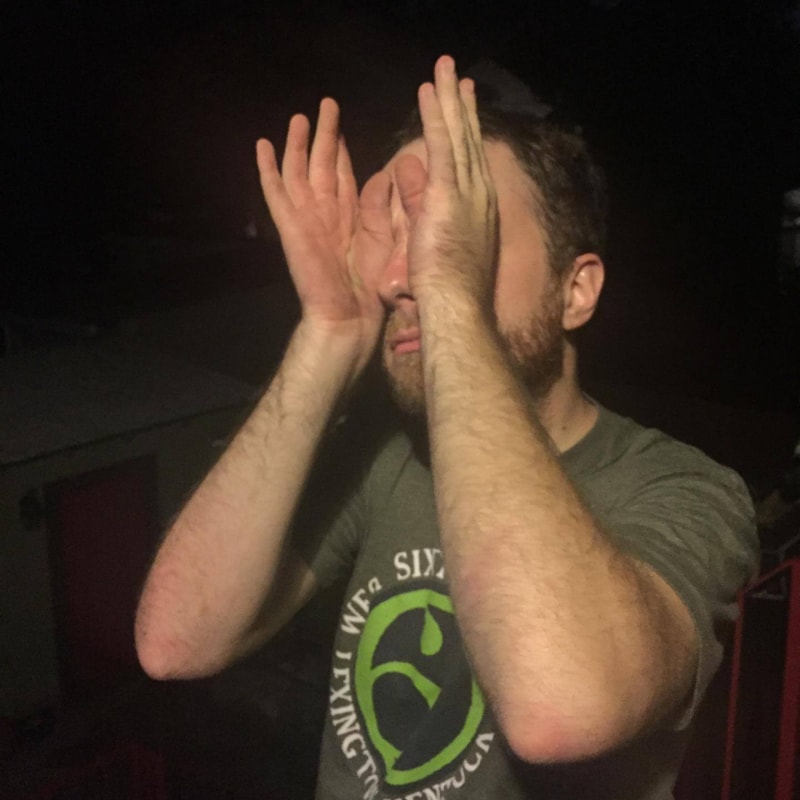 Jon Kieran
Programmer
Jon has served in NOFF's programming department since 2012. He recently moved cross-country to take over film curation at Cinema Salem, an independent theater on Boston's North Shore. In his spare time, he is a slow reader and novice synthesist.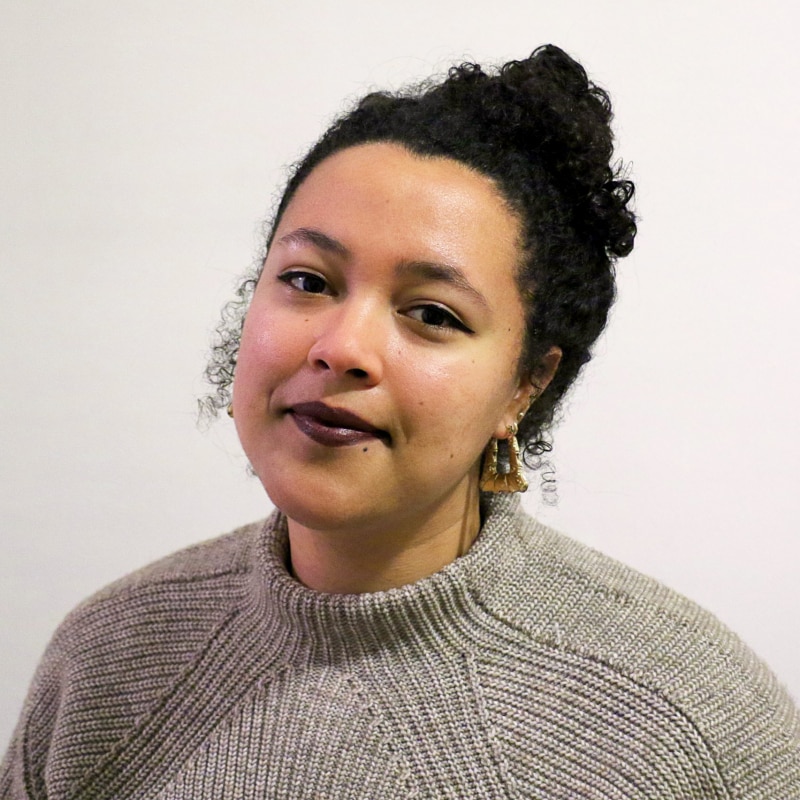 Amber Love
Programmer
Amber Love is a filmmaker, documentary editor, and festival programmer based in Chicago, IL. Her work has premiered at the Camden International Film Festival, has played Indie Memphis and the Milwaukee Film Festival, and has been supported by the Tribeca Film Institute and Union Docs. In 2019 she was selected as a NeXt Doc Fellow for her work as an emerging filmmaker, and in 2020 she was selected as a Fellow for the Sundance Institute's inaugural Art of Editing Fellowship. She has been with NOFF since 2016.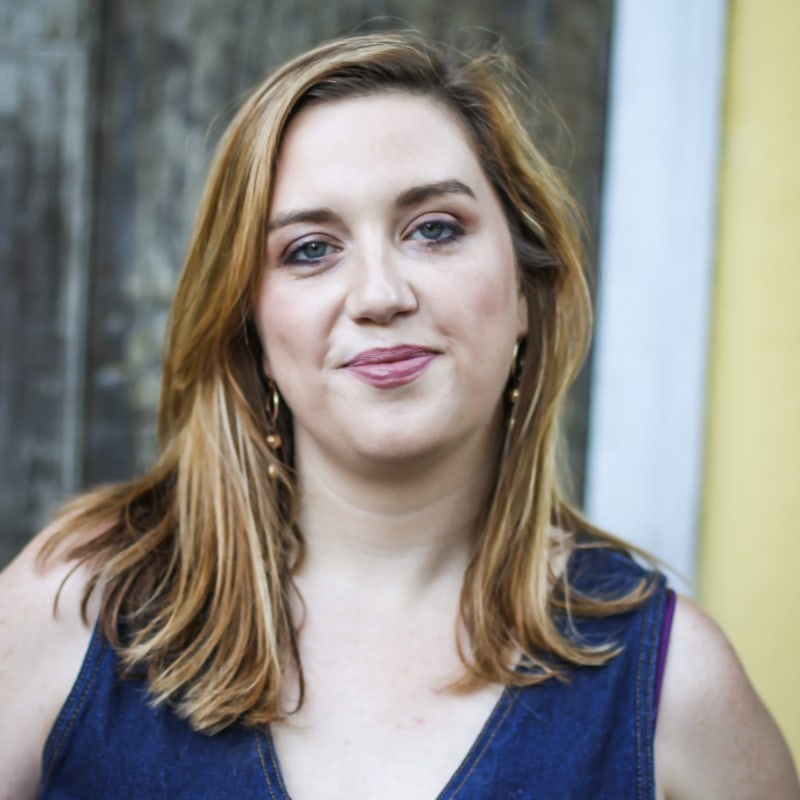 Kate Mason
Programmer
Kate Mason is a writer, performer, and filmmaker based in Los Angeles. Her artistic career blossomed in New Orleans, Louisiana, where she studied improv, sketch, acting, and drag performance. She is a programmer for the New Orleans Film Festival and producer of the Overlook Film Festival and freelances in production, operations, and programming for many other film festivals. She participated in the 2020 UnionDocs Research and Development Lab with her hybrid documentary film about jugglers. Her favorite movie is Mommie Dearest.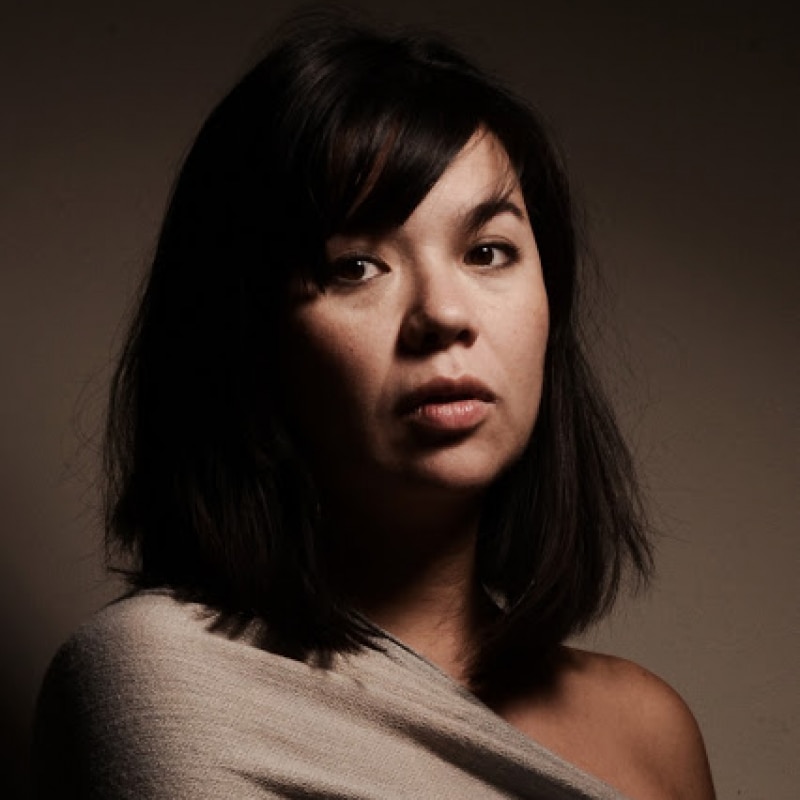 Kiyoko McCrae
Director of Documentary Programming & Filmmaker Labs
Kiyoko McCrae is the Director of Documentary Programming and Filmmaker Labs at the New Orleans Film Society. She is also an award-winning independent film and theater director and producer, currently completing a short documentary for the Hindsight Project, a new initiative with CAAM, Firelight Media, and Reel South, and developing her first feature doc with support from CAAM and Southern Documentary Fund. She is a 2017-2018 Intercultural Leadership Institute Fellow and a 2020 John O'Neal Cultural Arts Fellow. She received her BFA in Theatre Arts from NYU's Tisch School. She is happy to call New Orleans home with her husband Jason and their two children, Manami and Koji.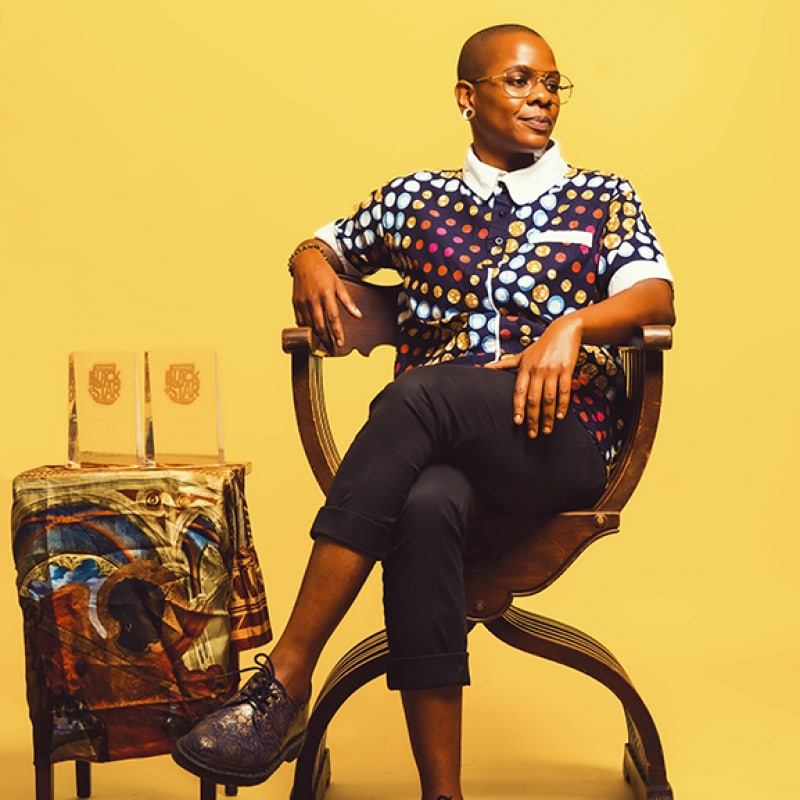 Zuri Obi
Programmer
Zuri Obi is a Haitian-American artist raised with deep cultural roots in magical realism. As a multidisciplinary filmmaker, her work strives to situate the viewer within surreal spaces that challenge conventional 'truth' and 'reality'. As a Camerawomxn, she has collaborated with artists such as Solange and Lizzo, and as Creative Producer, her projects have screened at notable film festivals, including Sundance and won top awards at New Orleans Film Festival, AFI and BlackStar. Currently, she is developing her forthcoming documentary "How to Breathe Underwater", which is a personal mother-daughter healing journey as explored through dreamwork.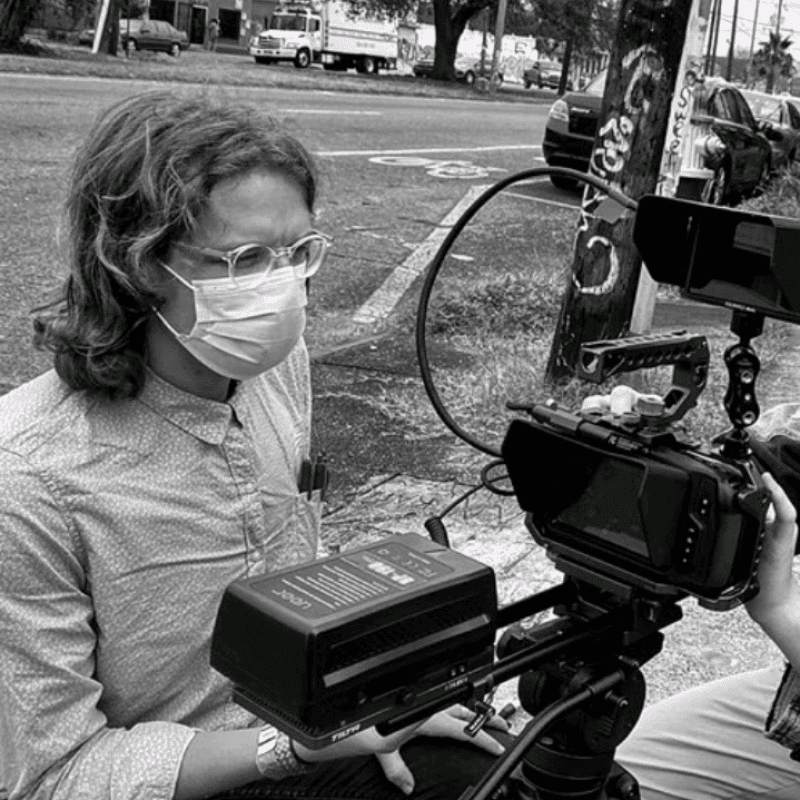 Lynn Sylvan
Programming Fellow
Lynn Sylvan was raised in Northwest Florida and lived there until she moved to the New Orleans area in 2019. Lynn has worked with the New Orleans Film Festival in a technical capacity for the past three years. She is a zinewriter and has been making movies for over ten years.
The programming fellowship is a new program designed to build skills and experience related to film programming and curation.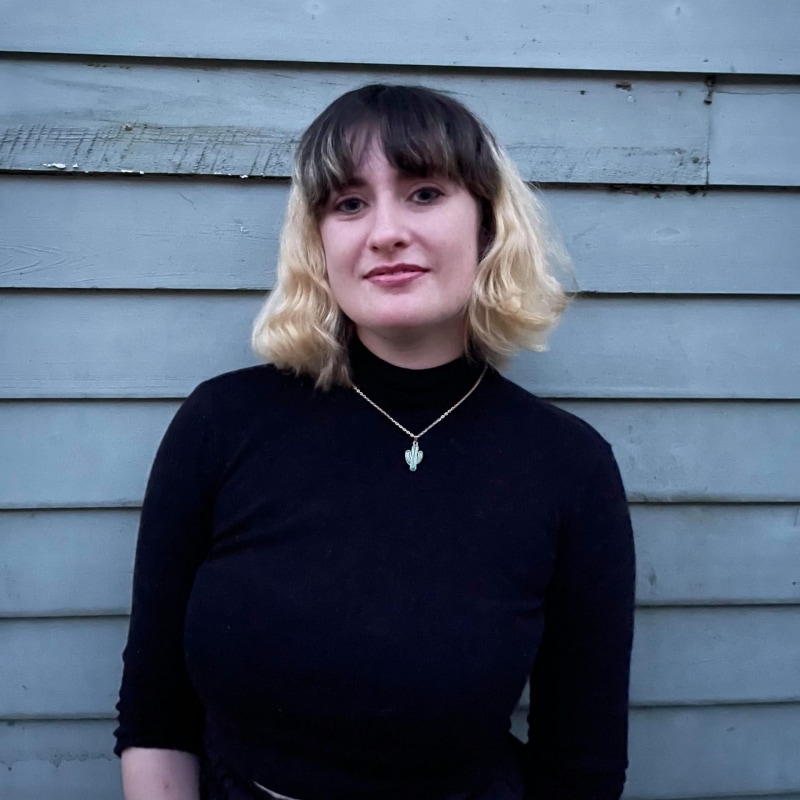 Stephanie Tell
Programmer
Stephanie Tell is a Programmer in the Narrative Shorts category of the 2021 New Orleans Film Festival, where she has worked in various capacities since 2018. Currently she is writing a PhD through the Screen Studies program at the University of Melbourne, Australia, focusing on cultures of masquerade on film. Her research interests broadly span liminal studies, affective histories, and ritual aspects of the screen experience. Previously, she was a senior curator for the Melbourne Documentary Film Festival, and a freelance arts writer and critic. In another life, Stephanie lived on a warm, dry rock as a contented land iguana.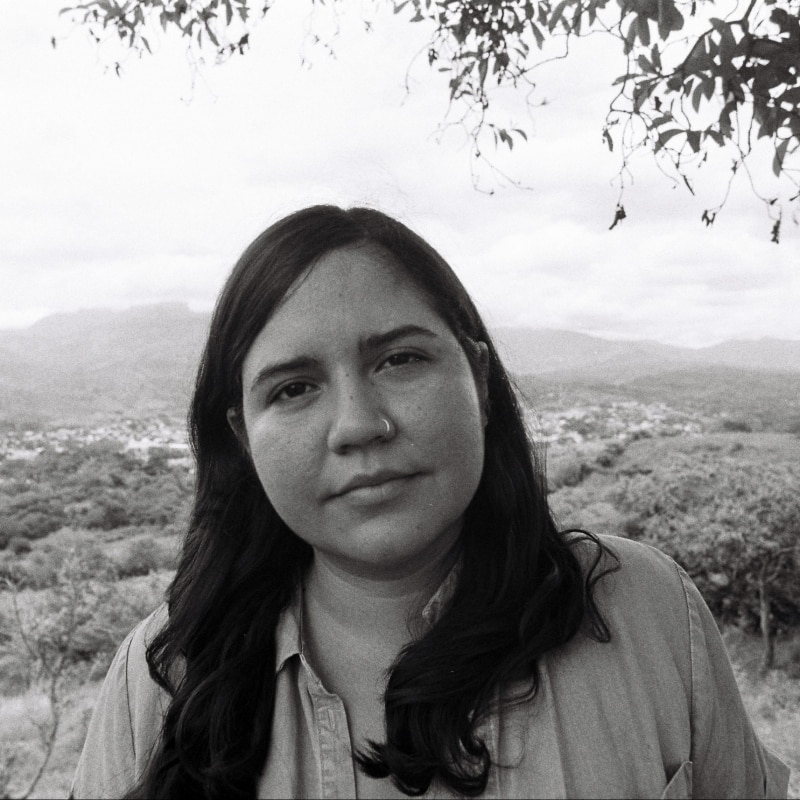 Amada Torruella
Programmer
Amada is a Central American producer, cinematographer, and artist based between El Salvador and Southern California. As a storyteller that has grieved cultural loss and displacement due to armed conflict, Amada is passionate about exploring the body-earth territory and nurturing communities through collective storytelling. Their work has been featured at Blackstar Film Festival, Femme Frontera, Skirball Cultural Center, amongst others; Amada is a 2021 JustFilms Ford Foundation/Rockwood Institute Fellow, a Brown Girls Doc Mafia member, and Vona Voices Alumni.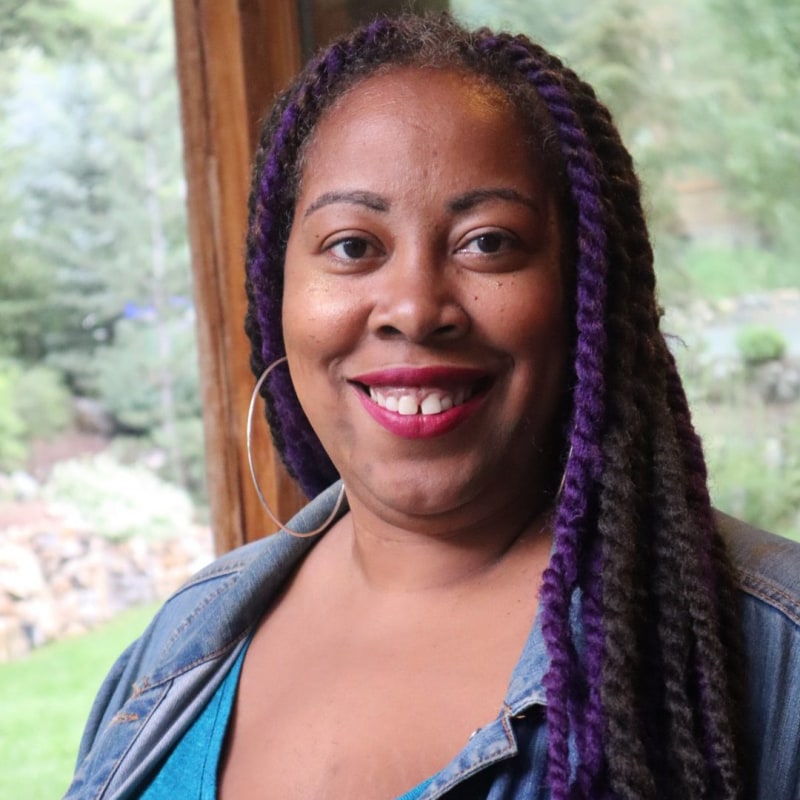 Angela Tucker
Programmer
Angela Tucker is a director, writer and Emmy Award winning producer who makes nonfiction and fiction films. Her most recent directorial projects include "The Trees Remember", a series in collaboration with REI Co-Op Studios and "A New Orleans Noel", an upcoming Lifetime holiday film starring Keisha Knight Pulliam and Patti LaBelle.
She produced "Belly of the Beast" (dir. Erika Cohn) which broadcast on PBS' Independent Lens and won an Emmy. Additional past work includes "All Skinfolk, Ain't Kinfolk", a documentary short which aired on PBS' Reel South; All Styles, a dance narrative feature available on Showtime; "Black Folk Don't", a documentary web series featured in Time Magazine's "10 Ideas That Are Changing Your Life", and "(A)sexual", a feature length documentary about people who experience no sexual attraction that streamed on Netflix and Hulu.
Most recently she made the Blacklist's Inaugural Indigenous List with "Tinder on the Rez" along with her co-writer and friend Brooke Pepion Swaney. Tucker is a Sundance Institute Fellow, a recipient of Firelight Media's inaugural William Greaves Fund and a member of the Academy of Motion Pictures Arts and Sciences.
As founder of TuckerGurl Inc, a boutique production company based in New Orleans, Angela is passionate about stories that highlight underrepresented communities in unconventional ways.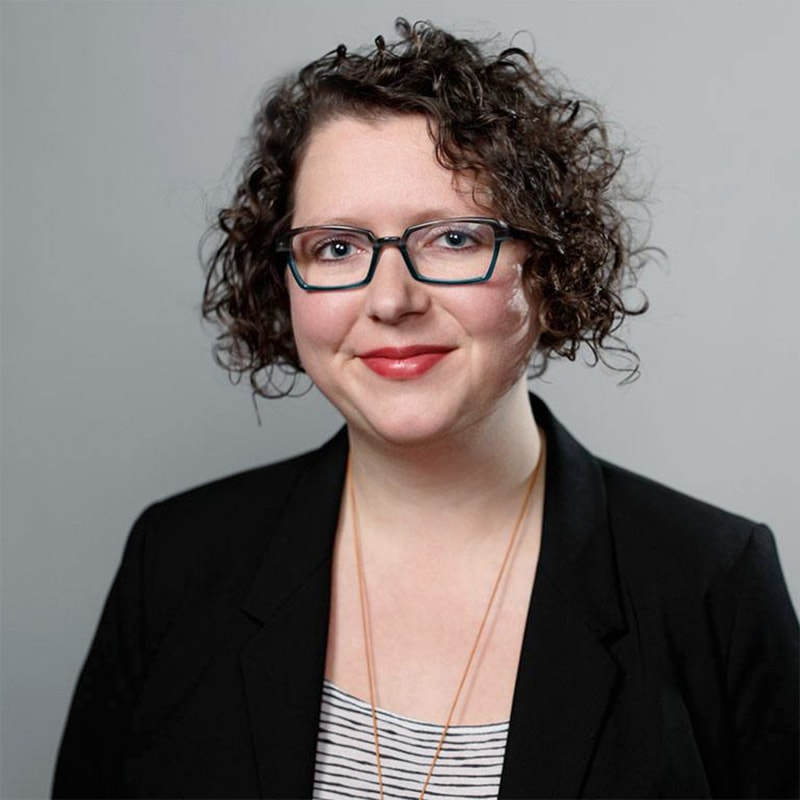 Rachel Lin Weaver
Programmer
Rachel Lin Weaver is an interdisciplinary media artist working in video, experimental documentary, sound, installation, and performance. Her projects explore personal and cultural memory, resilience in the face of adversity, landscapes and people in flux, and ecological systems. She is influenced by her upbringing in wilderness areas and rural communities in poverty, and finds many useful metaphors in the natural world. Weaver's projects have been shown in many cities in the US as well as at exhibitions in nearly 30 countries since 2010. Her work is held in numerous private and public collections. In addition to her art practice, Weaver is an active documentary filmmaker. Her research is centered on creative decolonization and fighting for inclusivity, and she actively collaborates with indigenous communities. Weaver is currently Assistant Professor/Chair of Creative Technologies at the School of Visual Art at Virginia Tech and is also the curator of Cinema Reset, the new media program of the New Orleans Film Festival.
KEY DATES
Submissions Open: November 19, 2021
Earlybird Deadline: January 21, 2022
Regular Deadline: March 18, 2022
Late Deadline: May 20, 2022
Extended Deadline: June 17, 2022
Notification Date: August 19, 2022
Event Date:
In-Person – November 3 – 8, 2022
Virtual – November 3 – 13, 2022
Submission FAQ
When can I send in an entry to be considered for the New Orleans Film Festival?
NOFF is accepting submissions through June 17, 2022. We cannot accept any submissions after that date.
How do I submit my film?
FilmFreeway is the exclusive method for submitting films for festival consideration. We do not accept submissions via emailed links.
If I submit, what are my film's chances of being selected?
In 2021, we received 3018 submissions and selected 164 of those films to screen at NOFF.
In 2020, we received 4655 submissions and selected 160 of those to screen at NOFF.
In 2019, we received just over 5600 submissions and selected 218 of those to screen at the festival.
What percent of the NOFF lineup comes from submissions?
We strive to program as much of the lineup as possible from submitted films. In 2021, 91% of the lineup came from submissions; 2020, 95% of the lineup came from submitted films, and in 2019, 92% of the lineup was from submitted films. In each year, the remainder of the lineup was filled mostly by end-of-year "prestige titles" that we worked with studios and distributors to curate.
Will someone actually view my submission?
Yes. We take the screening process extremely seriously. Every submission is viewed from start to finish at least once by a staff-level member of the NOFF programming team in addition to one to three times by a member of our volunteer screening corps, comprising film industry professionals, filmmakers, avid moviegoers, film students, longtime festival submissions screeners, and New Orleans Film Society staff members.
Do you offer any waivers or discounts on entry fees?
We only offer a small number of fee waivers each year, to special cases (e.g. alumni filmmakers, filmmakers based in countries that cannot legally send money to the U.S.; financial duress). We also work with a number of partner organizations to ensure that underrepresented communities in filmmaking are able to submit free of charge. We are also very generous with offering discounted submission fees, and these are granted on a case-by-case basis. All inquiries regarding discounts should be addressed to noff@neworleansfilmsociety.org. Additionally, NOFF incentivizes filmmakers to submit early (so that we can start the review process early). The earlier you submit, the more inexpensive the submission price.
What kinds of films are you looking for?
We seek to program a diverse slate that represents a variety of themes and content. We are particularly interested in new work from filmmakers from different backgrounds. We encourage you to read our "Programming Practices". The full document is available on our website and an abbreviated version is available above. As for genre, NOFF has no preferences and programs from all genres of film. We regularly screen horror films, comedies, dramas, period dramas, thrillers, etc. No matter what genre you're working in, your film will be given equal weight and consideration.
NOFF strives to decenter privilege and whiteness. Does that mean that films by white filmmakers will not be considered seriously?
By "decentering privilege and whiteness," we don't mean to imply that there is no room in the festival for white filmmakers or white perspectives. In 2021, 39% of films in the lineup had at least one director who identified as white. When we talk about decentering privilege and whiteness, we are acknowledging that historically, this lens has been favored and prioritized by institutions within our field. We seek to disrupt that pattern and ensure that the perspectives in our lineup are representative of the diverse world we live in.
Do you have a special category for films made by youth?
No, NOFF does not have a designated youth-produced category, but youth are encouraged to submit their work and we regularly program student work.
My project is episodic –– do you have a category for that?
We encourage filmmakers of episodic work to submit the pilot episode in either the narrative short, documentary short, or animated short category, depending on where it best fits. In the past, NOFF has programmed both longer, television-length pieces as well as shorter webisodes and other formats. If selected, our programming team will work with the filmmaking teams to determine how many episodes to screen at the festival if more than the pilot is available.
My project is a music video –– do you have a category for that?


While we don't have a category-specific for music videos, if you feel that your project fits under another short film category, we encourage you to submit it.



Would it help if I sent a press kit for my film?
No. In fact, most press kits submitted with films will be skipped over in favor of simply watching the film itself. However, we do suggest including a cover letter on FilmFreeway explaining why you're interested in sharing your film with NOFF (do you have some connection to New Orleans? are you especially interested in reaching a New Orleans audience? do you think that your film aligns with what we stated we seek out in our Programming Practices? have you heard good things about NOFF from fellow filmmakers? were you drawn in by our description on a website?). We also like to know more about who is behind the film (what's your background? why are you telling this story?). That information can be helpful as we make our final decisions.
Can I email you a Vimeo link as part of my submission?
Because our submission review process involves almost 70 staff and volunteers, we need the screener of your film to be accessible directly through FilmFreeway, where it can be assigned and tracked throughout the season. It is not helpful to reach out directly through email to members of our programming with information about your film or with a link.
My film was completed last year. Is it still eligible?
In order for the film to be in competition, it must have been completed on or after June 1st, 2019. If your film doesn't meet this requirement and you would like to petition for an exception, email us with more information at noff@neworleansfilmsociety.org.
I submitted my film last year, but it wasn't accepted. Could I re-submit this year?
We discourage filmmakers from re-submitting their films unless substantial changes have been made. Do you feel that your film is effectively a different film than the version you submitted last year? If not, we suggest that you don't re-submit it.
Does NOFF consider works-in-progress?
Yes, we often consider films for selection that aren't 100% complete, especially cases where films are picture-locked but awaiting final color and/or sound. If you're confident that your film will shine even with incomplete or missing elements, go ahead and submit. We do not, however, feel comfortable assessing films that are not picture-locked or are missing major scenes.
Can I send an updated edit of my submitted film?
If you make substantial changes to your film after it is submitted, you may send us an updated version. However, depending on how far along the film is in our selection process, we cannot guarantee that the newer version will be screened. If you submit a film and then send us a new version months afterward, chances are that the original version will have already been seen by a member of our team, and we don't have the resources to re-screen a film that's already been watched and considered. That said, we often revisit films in the final stages of the selection process, so it is possible we will want to see the newer cut. In short, there are no guarantees, but you're welcome to send it just in case.
If I submit later in the year, are my film's chances of getting selected lower?
Our programmers keep all selection slots open until after every film has been screened. So, while we screen and review and discuss submissions continuously, all season long, we don't make any final decisions about what will screen until after everyone has seen everything and we're about to announce our lineup for the year. Submitting later in the submissions cycle will not hurt your chances.
Is it possible to get feedback on my film once it has been screened?
Our policy is not to offer written evaluations of films submitted to NOFF. The purpose of our review process is to allow our programmers to discover new voices and exciting films with a strong point of view, so it would be against our best interests (and yours) to offer one-size-fits-all advice with the goal of making your film "better." This is a subjective process, and the decisions of our programming team reflect our own opinions, thoughts, and values. Just because we decide to pass on a film does not mean that we think it is a "bad" or "weak" film.
Does my film have to be a world premiere?
No, NOFF does not require world premiere status. We want your film to reach the audiences it deserves and do not wish to hold it back from that by requiring any kind of premiere status.
What if my film has already been in virtual festivals?
Not a problem. We're happy for your film to receive virtual screenings prior to NOFF.
Is my film still eligible if it's available online?
Yes. We regularly program submissions that have already gone live on Vimeo or YouTube.
If selected, will my film be screened in person or online?
We believe in the power of communal viewings that festivals offer and seek that out when possible. In 2020, we launched a series of outdoor screenings for about half of our lineup, and all selections were also made available through an online platform. In 2020, only a limited number of films screened in-person. In 2021 all selected films screened in-person. In 2022, we are planning to continue a hybrid model, with a combination of in-person screenings (outdoor and/or indoor, depending on City regulations and audience comfort levels) and virtual screenings.
When will I find out if my film has been selected to screen at the festival?
Our target notification date is August 19, 2022. You can expect to receive an email from us by that date about your film's status.
If accepted, will NOFF offer a screening fee for my film?
Yes! In 2020, NOFF launched an initiative to pay all accepted filmmakers a screening fee. Short filmmakers received $100, and feature filmmakers received $250. We intend on continuing to offer screening fees to exhibiting filmmakers in 2022.
If accepted, will I be able to view other films at the festival?


Yes! All accepted films receive two complimentary All-Access Passes to make the most of the festival, with additional passes for your team members available for purchase at a deep discount.

Are there any awards offered by the festival to filmmakers?
Every year, the festival offers jury awards to films in different categories. The total value of prizes awarded in 2020 was over $100,000 in camera packages, film stock, production services, cash and software. (Fun fact: One of NOFF's earliest winners was a documentary by first-time director Todd Phillips, who has gone on to direct The Hangover and Joker.)
Who decides which films win the jury awards?
Three jurors are chosen for each film category and they come to a decision regarding which film will win the jury prize. Jurors for these awards represent some of the most talented leaders in the industry, including the likes of Oscar winners Melissa Leo and Tia Lessin; producer Effie Brown (Dear White People); industry writers like Aisha Harris, Nigel Smith, and Manuel Betancourt; Independent Lens producer Lois Vossen; Charlotte Cook of Field of Vision; producers Michael Gottwald and Josh Penn (Oscar-nominated Beasts of the Southern Wild); and godfather of Third Cinema, Kidlat Tahimik.
Have a question that's not covered here?
Email us at noff@neworleansfilmsociety.org, and we'll get back to you as soon as we can.
Due to the festival's Oscar-qualifying status, the recipient of the festival's Documentary Short Jury Award, Narrative Short Jury Award, and Animated Short Jury Award will be eligible for consideration in their respective categories of the Academy Awards® without the standard theatrical run, provided the films otherwise comply with the Academy rules.
New Orleans Film Society is committed to making films and other events accessible to ALL audiences, and we ask the filmmaking community to join us in making this happen. 
Starting 2022 NOFF will REQUIRE all films to offer closed captions for both virtual and in-person exhibitions. Audio Description will be strongly encouraged but not required, as the costs of these investments are much higher–but we will make it mandatory starting with the 2025 NOFF.  
Captions are either OPEN or CLOSED. Open captions always are in view and cannot be turned off, whereas closed captions can be turned on and off by the viewer.
CLOSED CAPTIONS: provides a visual description of all audio in a film, including dialogue, narration, sound effects, and music descriptions. They are made for people who are Deaf or Hard of Hearing. 
SUBTITLES: Standard subtitles assume the viewer hears the audio. Therefore they only translate the dialogue from one language to another. They don't include the interpretation of sounds, that are not spoken words. They are made for people who don't speak the language of the film. 
Typical costs of services that provide captions range between $1-3/minute, so a 90-minute feature typically costs $90-$270.   
AUDIO DESCRIPTION: enables blind and low vision viewers to hear what the characters are doing. For example, by describing important visual aspects of a film, audio description lets blind and low vision viewers know where scenes are taking place, what characters look like, what important actions are taking place, and more.
Typical costs of services that audio description range between $10-30/minute, so a 90-minute feature can cost between $900-$2700.   
Resources
Other Educational Opportunities
Full Spectrum Features side program "Access Reframed", which aims to educate, advocate and enact change towards greater access for creators and audiences in the film community nationwide.
Examples of some vendors offering services