OPEN POSITIONS
Available positions are posted here on our website and in our e-newsletter. Subscribe to our newsletter to stay informed about new opportunities.
---
DEVELOPMENT DIRECTOR
The New Orleans Film Society is seeking an experienced fundraiser with the poise, passion, and skills to close successfully on budgetary funding requirements that will ensure NOFS's success as the presenter of an Oscar-qualifying New Orleans Film Festival with a national reach, as well as other programs focused on filmmaker professional development and bringing quality film experiences to local audiences in New Orleans. The Development Director plans and implements strategies and activities to ensure the attainment of fundraising campaign goals focusing on individual donors and members, in-kind and cash corporate sponsorships, and foundation and government grants. To learn more and apply, click here.
MARKETING & COMMUNICATIONS DIRECTOR
The New Orleans Film Society is seeking an experienced Marketing and Communications Director who can successfully ensure that all NOFS programs and needs are promoted through all marketing and communication channels and serve as the primary contact for media outlets. You need to thrive in a fast-paced and live events environment and be prepared for any issues or obstacles that arise. You need to be able to make quick decisions and be flexible to adjust the plan as needed. To learn more and apply, click here.
---
Equal Opportunity Employer
New Orleans Film Society fosters a creative and professional environment that reflects the diversity of New Orleans. We actively recruit a wide pool of applicants representing dimensions of difference that include — but are not limited to — age, national origin, ethnicity, race, religion, ability, sexual orientation, gender, or political affiliation.
Read our Equity Statement here.
INTERNSHIPS
New Orleans Film Society Programming Fellowship
The Programming Department of the New Orleans Film Society offers a paid, four-month fellowship (April 1 – August 1) designed to build skills and experience related to film programming and curation through one season of film review and selection for the 2023 New Orleans Film Festival. Offering a flexible weekly schedule, the fellowship demands on average 10 hours per week and comes with a stipend of $2000 and a complimentary pass to the 2023 New Orleans Film Festival. 
Fellowship responsibilities include:
Assisting in the review process of filmmaker-submitted projects, including viewing submissions, completing assessments, and taking part in programmer discussions about the submitted films;

Meeting with programmers and industry leaders from film institutions to learn about a variety of programming approaches and curatorial practices;

Taking an active role as part of a fellowship cohort, meeting regularly to discuss screening progress.
No prior film programming experience is required. The fellowship is specifically for individuals based in the American South (defined as Alabama, Arkansas, Delaware, Florida, Georgia, Kentucky, Louisiana, Maryland, Mississippi, North Carolina, Oklahoma, Puerto Rico, South Carolina, Tennessee, Texas, U.S. Virgin Islands, Virginia, West Virginia and Washington D.C.), and we strongly encourage applications from BIPOC and/or LGBTQ+ individuals. 
Please provide a resume and cover letter outlining your interests in this fellowship, as well as your estimated availability, what you would like to gain from the experience, and what you could contribute to the team, to NOFS Artistic Director Clint Bowie at clint@neworleansfilmsociety.org. Please apply by March 31. Before applying, we suggest that you familiarize yourself with our Programming Practices and our organizational values to ensure that it's a good fit.
---
New Orleans Film Society Paid Internships
Length: Flexible
Hours: Weekly commitment of 10 hours each week, 4 months
Office hours are Monday-Friday 10 a.m.-6 p.m.
Compensation: $7.25/h
Please email internship applications at jobs@neworleansfilmsociety.org including the department you are interested in doing an internship with your resume and cover letter and include "Internship" in the subject line of your email. See staff contacts here. Please, no phone calls.
---
New Orleans Film Society is also a partner with the following universities:
Loyola University – Work-Study Program
University of Chicago – Metcalf Fellowship
Bennington College –  Field Work Term Program
---
VOLUNTEERING WITH NOFS
We appreciate your interest in volunteering with us! Our events would not happen without the dedication and hard work of each and every volunteer. Check out the breakdown of the Volunteer Program below.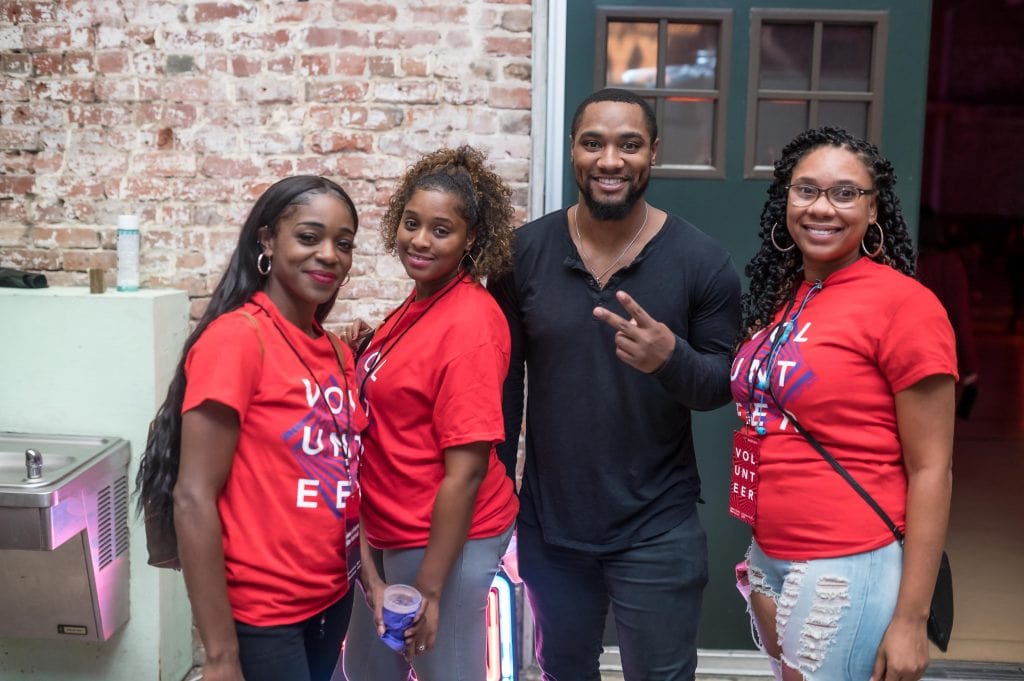 CONTACT
If you have any questions that are not addressed here, please feel free to contact volunteer@neworleansfilmsociety.org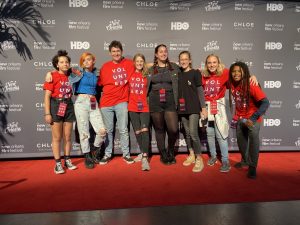 OPPORTUNITIES
 Production Volunteers
 Pre-Festival, During-Festival and Post- Festival shifts available
 Prepare and (un)load equipment, set up/break down of furniture, materials, truss, lights, red carpets, stanchions, signage, etc. 

Other duties as assigned
Floater/Runner Volunteers
Pre-Festival, During-Festival and Post-Festival shifts available
To be appointed as needed, may require you to do any of the jobs listed

Transport supplies from venue to venue
Venue Volunteers
Pre-Festival, During-Festival and Post-Festival shifts available
Scan patron's tickets/passes at the entrance to the Theater, monitor and track attendance, line management

Check sound levels and visual quality from inside the theater

Keep venues clean and looking great

Other venue operations duties as needed
Event Volunteers
Pre-Festival, During-Festival and Post-Festival shifts available
Assist the setup and break down of materials at NOFF parties & events

Check passes and guest lists as patrons enter

Keep spaces clean and looking great

Other duties as needed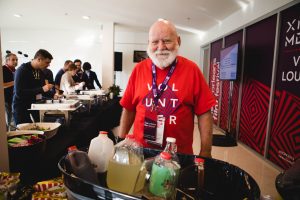 BENEFITS
 Virtual or In-person Movie Vouchers
 o    Choice of (1) Awarded after each shift.
 Vintage Festival Posters
 o    1 Awarded after 12 volunteer hours.
 o    Volunteers will be given a selection to                             choose from. 
Memberships 
o   Moviegoer membership is awarded to anyone who logs 20 or more volunteer hours. 
o   Membership benefits include advanced tickets for our festivals, free exclusive screenings throughout the year, and discounts on all of our tickets, passes, events, and merchandise. Check out https://neworleansfilmsociety.org/become-a-member/, for additional details.