New Orleans Film Society is a 501(c)(3) tax-exempt nonprofit organization and a portion of all contributions are tax deductible.
Make a One-Time Donation Set Up a Recurring Donation
Prefer to mail a check? Send to New Orleans Film Society 1215 Prytania St., Suite 425, New Orleans, LA 70130
2020 in Numbers: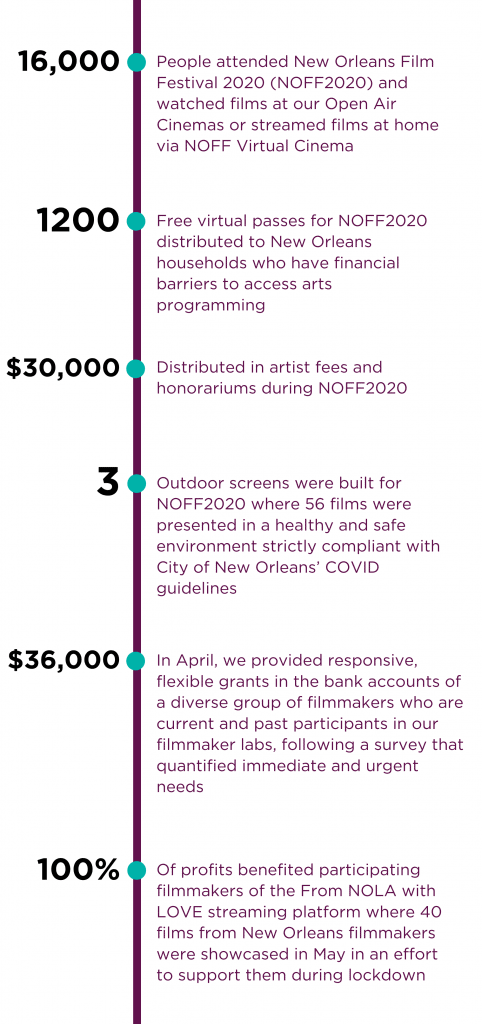 Through both our citywide and nationwide partnerships, we bring exceptional regional, national, and international film to New Orleans, and the New Orleans Film Society sits at the forefront of establishing the city as a destination for the contemporary, ground-breaking film.
We thank you for your continued support and wish you happy holidays on behalf of the staff and board of the New Orleans Film Society!