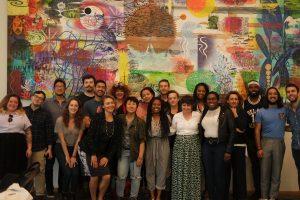 Southern Producers Lab
The Southern Producers Lab, an initiative of the New Orleans Film Society, is a program designed to bring together emerging, diverse producers from around the American South, beginning with a four-day lab, followed by one-on-one mentoring sessions and community-building opportunities  throughout the year.
This program is designed to explore the unique challenges of living and working in the US South as a producer. Producers will explore a range of topics such as the director, producer relationship, addressing career sustainability and burnout and articulating one's own unique skill set as a producer. Participants will also hone their skills in budgeting, funding, festival strategy and distribution.  
All producers will be assigned a mentor based on their interests and needs. The program will kick-off with a  four-day lab centered around feedback sessions in which each filmmaker will have time to share their project to address challenge areas such as funding, budgeting, permitting, marketing, film festival strategy, distribution and impact strategies. These sessions will be centered around the specific needs of the filmmaker. Fellow cohort members, assigned mentors and other industry advisors will provide thought partnership and feedback.  
This year's four-day lab will all be virtual and will take place over Zoom. 

Mentors will continue to provide one-on-one support, 6-8 months following the lab. 

Participating filmmakers will receive a $2,000 grant to support their project. 

Between 8-10 filmmakers will be selected for this year's program. 

The current cohort and program alumni are offered optional professional development opportunities and other ongoing support throughout the year. 
Would you like to learn more? Download the Southern Producers Lab 2018 report here.
---
Applications are closed for the 2023 Fellows 
---
Key Dates 
December 1, 2022: Call for Submissions opens 
January 16, 2023: Submissions deadline (11:59pm CT)
March 3, 2023: Notification of selected filmmakers 
May 30 – June 2, 2023: Southern Producers Lab 
May – December 2023: One-on-one mentor meetings 
November 2-7, 2023: Attend New Orleans Film Festival 
Eligibility 
Southern Producers Lab is open to applicants  who are producing a project that is actively in development, pre-production, production or post-production. 
Applicants must NOT also be directing their project. However, they may also identify as writers, editors, DPs, etc. .
Applicants must have a narrative or documentary project (shorts, features, or web-based), or a new media project (VR/360, Installation, etc.) in the development, pre-production, production, or post-production stage.  
*** NEW THIS YEAR ***  We have added Puerto Rico to the eligible region for applicants. Applicants must currently reside in the US South OR Puerto Rico. US South includes Alabama, Arkansas, Delaware, Florida, Georgia, Kentucky, Louisiana, Maryland, Mississippi, North Carolina, Oklahoma, South Carolina, Tennessee, Texas, Virginia, West Virginia and Washington D.C. Proof of residency is required. 
Projects must not be picture-locked by the time of the lab and may not premiere before June 2023.  
Applicants must be available to participate in the Southern Producers Lab May 30 – June 2, 2023 which will take place during daytime and possibly evening hours.  
Applicants must be the sole rights holder of this project and have full editorial control of their project. 
Evaluation Criteria 
Applicants who can demonstrate that their project is viable and is actively being developed or are in production are given preference.
Applicants who can articulate a clear need and desire for mentorship, feedback and/or thought partnership around specific areas of their project are given preference. Such areas may include feedback on story development, script, work samples and rough cuts, but could also include areas such as funding, producing and distribution. 
We encourage applicants to build production teams with inclusivity in mind, ensuring a plurality of perspectives and exhibiting a commitment to a more diverse creative landscape.
We seek work that has a strong point of view and a unique artistic voice. We celebrate innovative work that, in its form and construction, offers a rebuke to conventional means of storytelling and forges new storytelling pathways.
We believe that important insight and nuance result when filmmakers tell the stories that they're closest to: films inspired or informed by their own lived experiences, or about communities of which they are a part. We hold artists accountable to respecting the subject matter of their work, including the individuals, cultures, and communities they are addressing.  The applicant's connection to the story and the community they are working with will be taken into consideration. 
Please refer to our full list of programming practices for a more detailed description of the values that help to inform our evaluation criteria for our filmmaker lab programs as well as our curatorial work. 
​​Applications will be reviewed by an independent panel and will be scored according to the following criteria:
Originality, vision and connection to the project (20%)
Does the project have a unique vision and perspective? Do the works samples support the description and artistic approach of the project? What are the filmmakers' connection to the story? Is the story being crafted with care and respect?
Ability to execute the project (20%)
Does the applicant's past body of work demonstrate an ability to execute the current project? Does the project have a reasonable budget? Does the project have committed collaborators? Is there a clear plan for current and future phases of the project?
Willingness to learn and contribute to the cohort (20%)
Do they demonstrate a need and willingness to learn? Will they contribute and support other members of the cohort? How engaged will they be in the lab?
Ability to leverage the opportunity (20%)
Is the project developed enough to take advantage of the lab? Is the applicant in an ideal place in their career to receive mentorship from an industry advisor?
Connection to place (20%)
How long has the applicant been in the South? Do they live part time in the South? How connected are they to the community? Is their work focused on Southern stories? 
---
Click Here – Apply Here To Be A 2023 Fellow!
Applicants are required to submit an application by January 16, 2023 (11:59pm CT).
You will not be able to save your application while in progress. We recommend that you prepare your answers to the questions in a separate document, then copy and paste your answers into the form.
Please note that the maximum word count listed next to the questions is not a required length. Responses may be briefer and we encourage you to be succinct.  
To help you prepare your application, please refer to this 2023 Southern Producers Lab Application Checklist for all of the questions and supporting items that are required in the application form. Please have these items prepared before filling out the application.
---
Generous support for Southern Producers Lab comes from:
Southern Producers Lab 2023 Fellows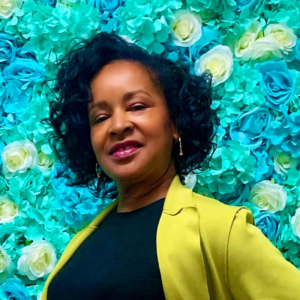 Artemis Fannin, Georgia
Artemis is a producer with 371 Productions. She has a production career spanning across film, television, commercials, series, and music videos. She was the Associate Producer on the feature documentary Mama Bears, which premiered at SXSW in March 2022. She is also the associate producer for Maverick's Black Voters Matter and Selina Lewis and Macky Alston's Acts of Reparation, which are currently in post-production. She is the Associate Producer of the forthcoming Insurrection 1898 for PBS' American Experience, and was Co-Producer of the HBO award winning short film, Kickin Chicken, which portrays a young woman's struggle with addiction.
Project Title: Untitled Epilepsy Film
Documentary Feature
Filmmaker Skylar Economy reckons with the mystery of her epilepsy, and challenges that surface from her past.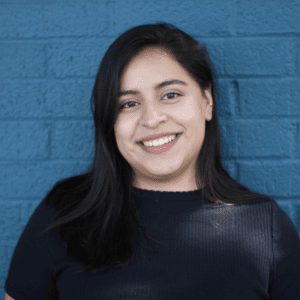 Edna Diaz, Texas
Edna Diaz is a Mexican-American producer who calls Texas home. She began her career developing stories for non-profit organizations and high-profile brands. More recently, she has shifted her focus to telling stories about women and underrepresented communities. Some of her casting credits include La Gloria, Marisol, and Mo, stories that aim to reclaim the humanity behind the political abstractions surrounding immigration in the U.S. She is the recipient of the 2023 LPB Latino Emerging Filmmakers Fellowship. Edna completed her bachelors in Radio, Television & Film at the University of North Texas and earned her masters in Advertising from the University of Texas at Austin.
Project Title: FLOATERS
Narrative Short
Over the course of a New Year's family gathering, a tenacious 15-year-old girl confronts her deepest fears and faces her new shared reality with her aunt and her cousin.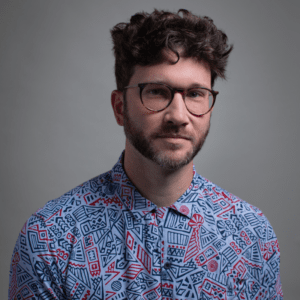 Jeremy Blum, Louisiana
JEREMY BLUM is a filmmaker based in his hometown of New Orleans, Louisiana. He is Co-Producer on the 2022 Emmy-nominated documentary The Neutral Ground, which received a Special Jury Mention at the 2021 Tribeca Film Festival and premiered as the 2021 season-opener on POV Docs. He recently produced director Angela Tucker's Webby-award winning series The Trees Remember, director Garrett Bradley's 2022 film exhibition Safe, and director Zandashé Brown's upcoming film Benediction. He has also produced multiple commercials and music videos for artists such as Big Freedia and Tank & the Bangas.
Project Title: Unlearned
Documentary Feature
"Unlearned" is a documentary about the panic over Critical Race Theory and the battle over history in the classroom.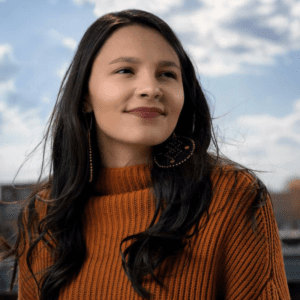 Loren Waters, Oklahoma
Award-winning filmmaker Loren Waters is a citizen of the Cherokee Nation and the Kiowa Tribe. Loren's work aims to center environmental knowledge, culture revitalization, and Indigenous futurity through storytelling. She currently is a freelance Background Casting Director. She's worked on projects such as Seasons 1-3 of Reservation Dogs, Fancy Dance (2023), and the Martin Scorsese-directed feature film, Killers of the Flower Moon (2023). She recently received the Native Arts and Cultures Foundation LIFT Award, while participating in fellowships such as Nia Tero 4th World Media Lab, 2021 Warner Media Bootcamp, and the Intercultural Leadership Institute Year 4.
Project Title: Other Plans 
Narrative Short
A Cherokee woman fights an unlawful adoption by her white in-laws while reckoning with feeling distant from her own culture.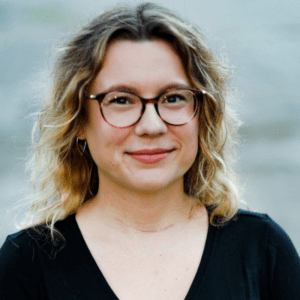 Marion Forbes, Louisiana
Marion Forbes is a producer, writer, and director living and working in New Orleans, Louisiana. Marion has worked for over 8 years as an architectural designer before returning to school to study film production in New Orleans. Marion takes an interdisciplinary approach to filmmaking and design – drawing from experience as a musician, printmaker, weaver, and long time film lover. Her stories center around the lives of complicated people struggling with change – the interstitial spaces between major chapters in one's life.
Marion's first short film, Timbre, was a Student Academy Award Semi-Finalist and two of her previous short films are now streaming on the independent streaming platform, iNDIEFLIX.
Project Title: PIQUANT
Documentary Series/Episodic
PIQUANT is an experimental documentary showing lyrical portraits of Southern personalities through the lens of their relationship to food.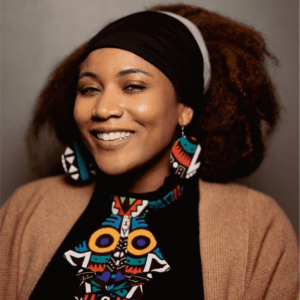 Niketa Reed, Georgia
Niketa Reed is a producer, writer and digital media strategist. She studied documentary film, journalism and communications at the University of Arkansas and has since enjoyed a career in media, amplifying underrepresented voices.
As an assistant professor at her alma mater, she taught diversity in media, content strategy and African Americans in Film courses. While there, she founded the digital media nonprofit Arkansas Soul created for, by and about BIPOC Arkansans – building a pipeline for the next generation of writers, journalists and filmmakers.
Her grantmaking partners include the Winthrop Rockefeller Foundation, Walton Family Foundation and the Color Congress Initiative.
Project Title: Calling All Sistas
Documentary Feature
A member of a little-known sorority searches for her long-lost sisters and their contributions to the Black historical record.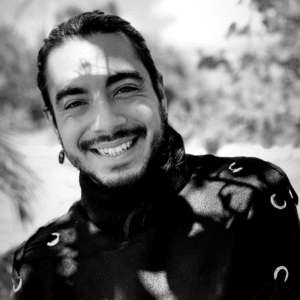 Raúl Abner Samrah, Puerto Rico 
Raúl Abner Samrah is a producer, entrepreneur, educator and screenwriter from Ciales, Puerto Rico. Over the last 5 years, he has mounted a volume of work focusing on queer representation, uplifting new auteurial voices, and creating socially-engaging content. He is also the co-founder and executive producer of Filmes Casa, an independent queer-latinx production company unique for styling arthouse cinema in Puerto Rico. Some of his most notable projects include music videos and award-winning short films. He was also co-producer for "Without Prescription" (2022), winner of the Audience Award in the Global category of the SXSW 2022 Film Festival.
Project Title: Los cuatro meses (The Four Month Rule)
Narrative Short
Two lesbian best friends call each other to discuss the famous "four month" rule.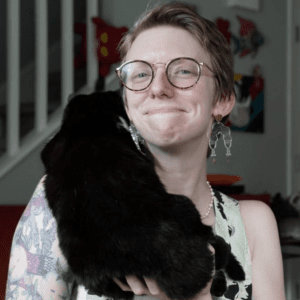 Sammy Bauer, North Carolina
Sammy Bauer is an environmental educator and professional science communicator. When not working on films, they spend the bulk of their time teaching folks how to protect local waterways from pollution. Prior to pivoting into non-formal education, Sammy taught 6th grade Language Arts and Social Studies in Warren County, North Carolina. Sammy has a bachelor's degree in communications and a Master of Public Administration (MPA) from the University of North Carolina at Chapel Hill. If you ask them about creek critters, rock climbing, or hotdog toppings, they will get very excited.
Project Title: Genx: The Saga of Forever Chemicals
Documentary Feature
Upon discovering their hometown had been poisoned for decades, a chemist turns to filmmaking to address this contamination for everyone.
Southern Producers Lab 2022 Fellows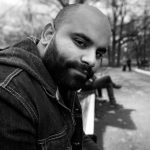 Ronald Baez, Florida
Ronald Baez is an award-winning Afro-Latinx filmmaker and immersive media artist from Miami, FL. In addition to screening at film festivals worldwide, Baez has exhibited work at the Norton Art Museum, MIT (Massachusetts Institute of Technology), NAB Show (Las Vegas), and in collaboration with the Slamdance Film Festival, National Geographic, the New World Symphony and the Adrienne Arscht Center.
Project Title: Liberty City VR
VR Project
An immersive media experience that brings the history of Miami's legendary Black neighborhood to life.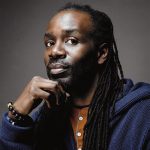 Curtis Caesar John, South Carolina
Curtis Caesar John sees cinema as the nexus for furthering our understanding of one another, even within our own cultures, and thus works tirelessly as a filmmaker, arts manager, and advocate. Curtis is currently a producer on "Stonebreakers", a new documentary about the fight over monuments in the United States and previously produced "BlaxploItalian: 100 Years of Blackness in Italian Cinema", and is in pre-production of a short film about Dorothy Dandridge. He is also the founder and Executive Director of The Luminal Theater, a nomadic microcinema founded in 2015 that brings Black independent films directly to Black communities.
Project Title: Stonebreakers
Documentary Feature
Exploring the fight over United States monuments, the meaning of memorialization, and how history can inflame present-day political action.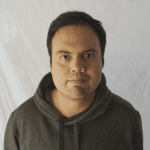 Jorge Carreon, Texas
Jorge Carreon. Writer and producer. Born in El Paso Texas, raised in Ciudad Juarez, México. AFI Producing Alumnus. His documentary Condemning Acquittal was produced by Nomo in collaboration with Ambulante becoming very successful in academic circles. Producer and writer of Azul Claro winner of IMCINE short film grant, official selection of Mexico's top film festivals. La Coquin et The Anominous, his directorial debut, is currently in pre-production. He supports border filmmakers by working together in finding their voice and producing their stories.
Project Title: Todo Está Bien Papá (Everything Will Be Alright)
Narrative Feature
A broken father cares for his son's corpse, until he is forced to get rid of his recently murdered brother-in-law.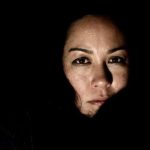 Michelle Lee Svenson, Oklahoma 
Michelle Lee Svenson is a freelance film producer whose work focuses on elevating minority filmmakers' voices. She was the Smithsonian's National Museum of the American Indian's Film + Video Center producer and programmer for ten years and served on granting initiatives such as the Tribeca Film Institute's All Access and the International Sámi Film Institute's Indigenous Film Circle. Independently, she has been producing and marketing films with premieres at Sundance, Tribeca, SXSW and MoMA. Current projects include Colleen Thurston's DROWNED LAND and Britni Harris' GOFF. Michelle programs for DocLands and is the Artistic Program Producer at the Tulsa Artist Fellowship.
Project Title: Drowned Land
Documentary Feature
Deep in the Choctaw Nation of rural Oklahoma rages a fight to preserve the Kiamichi River, reckoning with a cycle of land loss for the Indigenous diaspora and the community at large.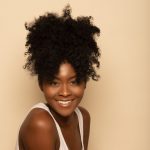 Janae Thompson, Virginia
Janae is a theatrical performer and filmmaker from Hampton Roads, Virginia. She studied Musical Theatre at the American Musical and Dramatic Academy in New York City and currently studying Digital Cinematography at Full Sail University. She began emerging into film production in 2019, after observing the necessity of people of color being involved theatrical and film spaces. She currently serves as a Repertory Company Member for the Canady Foundation for the Arts and Board Member of the Little Theatre of Norfolk. She has a passion the for stories that bring awareness to social issues, women, and people of color. She believes in the power of sharing stories that involves creativity, education, community, and our ancestral legacy of storytelling at the center.
Project Title: Love West
Documentary Feature
A West Philadelphia girls basketball team fights for a state title while contending with a dual pandemic; they look to love for survival.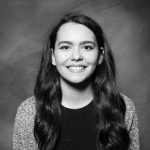 Amalia Eddings, Arkansas
Amalia Eddings is an Colombian-American Filmmaker born and raised in Arkansas with a BA in Filmmaking from the University of Central Arkansas. Amalia has been an Associate Producer/Editor for almost 2 years for production companies Content Titan and Mudroom Films. Primarily working on the feature documentary, "The 'Vous", about the internationally famous BBQ restaurant, The Rendezvous. In 2019, she interned at Vanishing Angle, a Los Angeles based production company known for Sundance and SXSW winning film "Thunder Road ". In 2020/2021, she produced an Arkansas-made independent Spanish language feature "Llego Hoy" and female focused short film "Moth".
Project Title: I Do This For A Living
Narrative Feature
Jeff, mechanic and southern family man, navigates the life of his recovering addict son who starts dating a trans girl.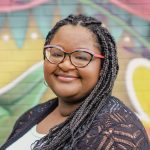 Natalie Holley, Illinois
Natalie Holley is a graduate of New York University's Tisch School of the Arts, where she completed the Film/Television program in 2019. During her time at NYU, Natalie produced numerous student films and participated in internships at Random Acts of Flyness (HBO) and First Wives Club (BET+). Since Summer 2020, Natalie has taken on the role of creative producer for Pure, an upcoming feature film written and directed by fellow NYU alum Natalie Jasmine Harris. She hopes to become an independent producer for film, television, and beyond. Born and raised in Chicago, Natalie currently resides in Silver Spring, Maryland.
Project Title: Pure
Narrative Short
On the eve of her cotillion ball, a young Black girl grapples with her queer identity and questions her purity.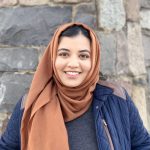 Annam Rizwan, Georgia
Annam Rizwan is an independent producer dedicated to telling stories about Muslims and Pakistanis living in the American South. A graduate of the University of Georgia, Annam found her passion for production and leadership while serving as a student leader and president for the Pakistani Students Association and Muslim Students Association. Her most recent film, Congratulations, is a Clermont Ferrand Market Pick and an official selection to Palm Springs Shortest, Atlanta Film Festival, New Orleans Film Festival and many others. She is currently producing a web series, A Version, about a newly married Muslim couple visiting the therapist to save their marriage. She is also producing her first feature film, The Immigration Game, a satire about an undocumented immigrant in Georgia finding ways to become documented again.
Project Title: The Immigration Game
Narrative Feature
After his US visa expires and he decides to overstay, Majeed finds an illegal way to become legal again.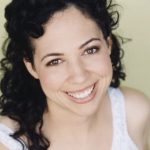 Sommer Garcia Saqr, Texas
Sommer Garcia Saqr is a Mexican-American and first generation Palestinian-American filmmaker and producer based in Houston, Texas. She produced the award-winning short film, Sepia which premiered at the 2018 El Paso Film Festival and helped produce the indie feature, Carnage Radio which is now in post-production. Her work focuses on the struggle to find community and belonging, greatly informed by her multicultural upbringing. As an actress, she has worked with Ron Howard in Ed-TV and Gregory Nava in the PBS series, American Family. She is currently producing the short film, In Tow with Sharon Arteaga and Chelsea Hernandez.
Project Title: In Tow
Narrative Short
A mother and daughter confront their differences while their mobile home is being repossessed … with them inside of it!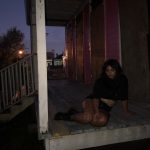 Maha Chielo, Louisiana
Maha Chielo is a sex worker, filmmaker, and community organizer from New Orleans. She is a founding member of B.A.R.E. (Bourbon Alliance of Responsible Entertainers) which fights against discriminatory labor laws affecting sex workers. She has also been a member of Socialist Alternative, Cop Watch, and the 15 Now Minimum Wage Campaign. Prior to that, she was a Blavity writing fellow. In 2017, she was the recipient of the New Orleans Jazz & Heritage Foundation Community Partnership Grant for writing. She's an avid fanfiction reader, cosplayer, Eazy-E enthusiast, and lover of all things dark and gloomy.
Project Title: Blacklight
Narrative Series
Introverted Black goth and socialist organizer, Brianna, enters the absurd world of sex work in post-Katrina New Orleans.
Southern Producers Lab 2020 Fellows
Abbey Hoekzema, Georgia
Abbey Hoekzema is a documentary producer and educator based in Savannah, Georgia. She is the director of DOC Savannah, a collective of nonfiction storytellers in coastal Georgia. Her projects explore social justice, women, small communities, and youth. Her films have screened at film festivals internationally and has been featured on the Reel South series. She is currently producing her first feature documentary, The Caregivers.
Project Title: The Caregivers
Documentary Feature  | dir. Lauren Cater
In 2005, it was estimated that 1.3-1.4 million children between the ages of 8 and 18 act as caregivers in their household to a sibling, parent, grandparent, or extended family member. The Caregivers shares the intimate stories of caregiving youth growing up in the South and the social workers helping them.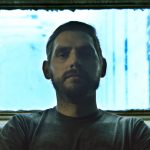 Adrián Geyer, Florida
Adrián Geyer is a Latin American director/producer based in Miami. He started his career in Venezuela and is currently post-producing Hernan Jabe's latest film Jezabel, following their previous collaboration on Rock, Paper, Scissors, Venezuela's official submission to the Oscars in 2012. Most recently, he produced his first U.S. production, Maria Corina Ramirez´s film Bridges, and also premiered his first documentary feature as director, Juan.
Project Title: American Canvas
Narrative Feature | dir. Bradley W. Ragland
A podcast journalist, returns to her Florida hometown after a ten year absence, to investigate the disappearance of a teenage girl. Through the process, long forgotten memories from her past reemerge to help her find clues to solve case; but are these memories real or a projection of her desire for justice?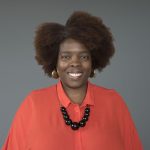 Anjanette Levert, Georgia
Anjanette Levert is a producer, filmmaker, curator/programmer, and professor at Spelman College in Atlanta, Georgia. Currently she's producing the feature documentary The Only Doctor from director Matthew Hashiguchi, as well as an untitled short film about Mobile, Alabama's Mardi Gras. She's also preparing to launch a podcast dedicated to documentary film this year.
Project Title: The Only Doctor
Documentary Feature | dir. Matthew Hashiguchi
Dr. Karen Kinsell, The Only Doctor in Clay County, Georgia, serves one of the poorest and unhealthiest counties in the nation. Faced with not being able to keep her rural clinic open, she seeks a solution to continue providing healthcare to the impoverished community she's served for over 22 years.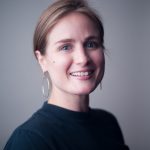 Bryn Silverman, Kentucky
Bryn Silverman is a producer based in Louisville, Kentucky. She recently story-produced an episode for an upcoming Netflix documentary series. She worked on the feature documentary Roll Red Roll, which premiered at Tribeca, and produced the short film Pinball, which screened at the Director's Guild through Film Independent. She is currently producing the feature adaptation of Pinball in Louisville.
Project Title: Pinball
Narrative Feature | dir. Naveen Chaubal
Pinball paints a portrait of immigrant suburbia in Louisville through Yosef, a 19-year-old college student and aspiring soccer star. When the U.S. invaded Iraq in 2003, his family found themselves chasing an outdated American Dream in the country that displaced them.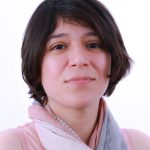 Fabiola Rodriguez, Florida
Fabiola Rodriguez is a film and television producer. She began her career at WPBT2 South Florida Public Media, Miami's PBS affiliate, producing children's content and later news and political programming. She then shifted into film, working above- and below-the-line on narrative projects. Fabiola currently has a short and a feature on the festival circuit. She graduated from the University of Iowa.
Project Title: Ludi
Narrative Feature | dir. Edson Jean
A young Haitian nursing assistant stops at nothing to send money back home to Haiti, launching her into a nightlong descent through Miami's private-care system, knowing both her reputation and income hang in the balance.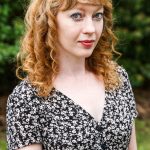 Jillian Godshall, Louisiana
Jillian Godshall is a documentary filmmaker whose projects shine a light on issues related to human migration, fragile ecosystems, and mental health. Her work has screened at SXSW and appeared on PBS, TIME.com, and in film festivals across the globe.
Project Title: The Laughing Man
Documentary Feature | dir. Zack Godshall
The Laughing Man is an intimate and tragicomic film essay that portrays the difficulties filmmaker Zack Godshall encounters as he collaborates with part-time actor and the occasional twin of Jesus Christ, Thomas Alan Williamson. As the two struggle to make a movie about Thomas's life, Thomas himself battles homelessness and, in turn, must fight to maintain his dignity, hope, and humor.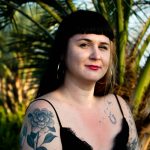 Kelsey Scult, Louisiana
Kelsey Scult is a New Orleans-based multidisciplinary artist and film producer drawn to projects that push the boundaries of contemporary storytelling emerging out of New Orleans. In her own practice, Kelsey explores themes of intergenerational trauma and the feminine processing of inherited memories. Ma Belle, My Beauty is the debut feature film Kelsey is producing with her frequent collaborator, director Marion Hill.
Project Title: Ma Belle, My Beauty
Narrative Feature | dir. Marion Hill
As two recently married musicians adjust to life in the South of France, a beloved ex, who abruptly disappeared from their polyamorous relationship years ago, finally visits.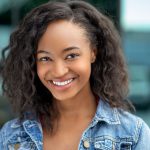 Kiah Clingman, Georgia
Kiah Clingman is a passionate content creator who merges her corporate skills with her creative talents. Her biggest accomplishment to date is producing a webseries, Outlandish, that has over 300,000 views on YouTube and was considered by Issa Rae Productions for Season 2 distribution/production. She is in post-production for her SAG short film that she wrote and produced, Eavesdropping on the Elders.
Project Title: (CON)CEALED
Narrative Web Series | dir. Myles Evans
A dramedy that follows an off-beat, Air BnB hopper, struggling with being the last of her kind, an aging millennial. She stumbles into "fame" and transcends life as a store-counter makeup artist when she becomes an accidental cosplay viral sensation. She must now learn how to be a skilled cosplayer while maintaining her identity as a black woman.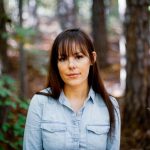 Pilar Timpane, North Carolina
Pilar Timpane is a filmmaker and producer based in Durham, North Carolina. In 2018, She co-directed and produced Santuario, winner of the Tribeca Film Institute IF/Then Shorts American South Pitch and the Jury Prize for Best Documentary Short at the New Orleans Film Festival. She has been an invited speaker at universities and festivals around the country. Her work has focused on women's stories, immigration, and religious communities, with the aim of using storytelling for social change.
Project Title: The Last Partera
Mid-length Documentary | dir. Victoria Bouloubasis and Ned Phillips
In rural Costa Rica, a 96-year-old midwife passes on the wisdom of her craft to a new generation of women fighting for their right to choose how they give birth.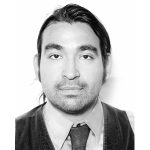 Ramón Villa-Hernández, Texas
Ramón Villa-Hernández is a 1st generation Mexican-American filmmaker based in El Paso, Texas. He is the 2019 NALAC – Adán Medrano Legacy Award winner in Film. His films have found support from the Austin Film Society, American Documentary-POV, and Tribeca Film Institute. In 2017, he ran his first successful crowdfunding campaign on Seed&Spark.
Project Title: Disrupted Borders
Documentary Short | dir. Alejandra Aragón
A Mexican-American tech disruptor reinvents cultural and gender norms in a turbulent backdrop of the border, while healing from a horrific racially-motivated domestic terrorist attack.
Southern Producers Lab 2019 Fellows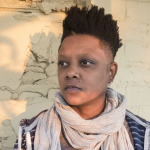 Shirlette Ammons, North Carolina
Shirlette Ammons is a producer for Markay Media (A Chef's Life, Road to Race Day, Private Violence). She is a 2016 recipient of Black Public Media's Pitch Black Prize, which awarded funding towards completion of the pilot episode of The Hook, a docu-series that explores Black maritime history through the plight of chef Ricky Moore. Shirlette is also an award-winning poet and musician whose body of work includes two collections of poetry and four albums.
Project Title: The Hook
Docu-Series,  | dir. Saleem Reshamwala, Shirlette Ammons
A Black chef from the North Carolina coast explores his seafood roots and exalts Black contributions to maritime foodways. The series features African-American host and chef Ricky Moore uncovering underrepresented stories of Black fishmongers.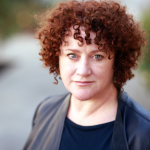 Phoebe Brown, Georgia
Phoebe Brown is an Atlanta-based film and television producer. A champion of the underrepresented, her films have screened in festivals around the globe. In 2016, she co-founded YEP Films with creative partner Eric Bomba Ire to develop films with a global focus. As a television producer, she has worked for National Geographic, Food Network, Investigation Discovery, and PBS. She is a member of the Producers Guild of America and Film Fatales Atlanta.
Project Title: Jeliya (I Hear You)
Narrative Feature | dir. Eric Bomba Ire
An undocumented African rideshare driver struggling in the present picks up a troubled pop star running from her past. Over one music-fueled night in Atlanta, the two have to decide what makes their hearts beat.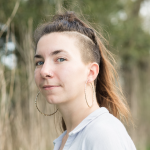 Lauren Cargo, Louisiana
Lauren is a producer and grassroots casting director living and working in New Orleans. She has produced several short narrative projects that have played at Austin Film Festival and Slamdance. She has worked on casting for short films as well as documentary and narrative feature films by The Department of Motion Pictures, Tuckergurl, and Disney. She is a graduate of Tulane University with a BA in Film Theory.
Project Title: Ghost Girl
Narrative Short | dir. Paavo Hanninen
A struggling actress gets an exciting and unexpected last-minute opportunity to audition for a role in a major blockbuster film. As a friend helps her to run lines for the role, unrealized romantic, financial, and professional tensions rise to the surface and reveal an unspoken rift between two women.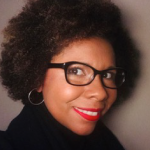 Tracee Comfort, Mississippi
Tracee Comfort, a graduate of Princeton and NYU is a screenwriter and producer from Memphis, Tennessee. She is the co-producer of the short films "The Game," "Driven," and "Minority," winner of the 2018 Best Hometowner Narrative Short at the Indie Memphis Film Festival and Top Ten at the 2018 Memphis Film Prize. Tracee is the Chief Content Officer of Black Lens Productions and the Event Coordinator of the Black Creators Forum.
Project Title: Becky
Narrative Short | dir. Will Robbins
After the fall of white patriarchal America, Becky, a white woman, must survive as a second-class citizen in a black-dominated world, a culture she covets, despite their oppression of her and her people.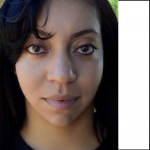 Lauren Douglas, South Carolina
A native of Charleston, S.C., Lauren Waring Douglas began her professional career as a production coordinator for South Carolina Educational Television (SCETV). Since then, some of her projects include credits with Sony Pictures, Universal Studios, A&E Television – Biography Network, and ABC Studios. In 2009 she received her Master of Arts Degree in Media Management from Columbia College Chicago. Lauren's latest projects include feature documentaries Up Da Road and When Porgy Came Home.
Project Title: Up Da Road
Doc Feature | dir. Thaddeus W. Jones, Jr.
Up Da Road shares an intimate look into the lives of small businesses in Hampton County through interviews in decaying spaces contrasted with the scenic, sprawling acres of plush farmland and bumpy roads as residents fight to keep their dying towns alive.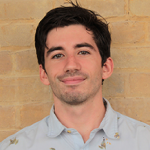 Alejandro Flores, Louisiana
Alejandro Flores attended the McCombs School of Business at UT Austin with the goal of starting a film production company with his siblings. In 2015 he was recruited by European retailer Lidl to train in Germany and Austria for the launch of Lidl America in 2017. He recently left the company to pursue his original plan and is currently producing his first documentary feature The In Between which has received support from Chicken & Egg's Diversity Fellows Initiative and was selected for IFP's 2018 Documentary Lab and the 2018 Points North Fellowship.
Project Title: The In Between
Doc Feature | dir. Robie Flores
The in Between is a portrait of a unique community that follows the exceptional but very normal lives of the citizens of the sister cities of Eagle Pass, Texas and Piedras Negras, Coahuila along the U.S. / Mexico border, offering an intimate look into the heart of Mexican-American identity.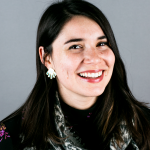 Gabriella Garcia-Pardo, Washington D.C.
Gabriella Garcia-Pardo is a Colombian-American documentary producer and cinematographer. She has contributed to projects through Showtime, Netflix, TIME, and Moxie Pictures, among others. Previously on staff at National Geographic's digital News and Magazine team, Gabriella produced over 50 national and international short-form documentaries. She is a graduate of Savannah College of Art and Design and is the founder and director of the Washington, DC chapter of the Video Consortium.
Project Title: La Bonga
Doc Feature | dir. Sebastián Pinzón Silva
Nearly twenty years after fleeing the violence of civil war, an Afro-Colombian community returns to the overgrown ruins of their home in the jungle for a night of massive celebration, resurrecting a place that only exists in their memory.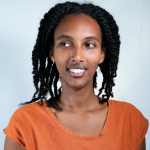 Weenta Girmay, Louisiana
Weenta Girmay is a documentary film producer based in New Orleans. She is currently producing "Fishing with Fire," a short documentary about Rwandan fishing cooperatives. She's previously produced the music video "Money is King," featured on NPR, as well as the short documentary "The Place To Be," a film sponsored by the New Orleans Story Incubator Program. She's most excited to tell women-centered stories and collaborate with other female filmmakers.
Project Title: Fishing With Fire
Doc Short | dir. Nisa East
"Fishing with Fire" is a short ethnographic documentary about fishing cooperatives in the small Rwandan town of Gisenyi. Through the daily ritual of fire and song, the film reflects on the healing of Rwandan society 25 years post-genocide.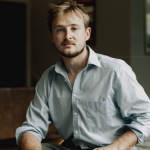 Chris Haney, Louisiana
Christopher Haney is based in his hometown of New Orleans. His work is primarily narratively driven with a focus on the working class and blurring the line between expectation and reality. As a producer his projects have won awards and played in film festivals internationally and aired during the Super Bowl. Haney currently serves as the creator/producer on Bloodthicker (dir. Zac-Manuel), a feature-length documentary currently in post-production that was selected for Tribeca All-Access in 2017 and the 2018 IFP Documentary Lab.

Project Title: Bloodthicker
Doc Feature | dir. Zac Manuel
Three young rappers—Young Juve, T.Y. and Lil' Soulja Slim—build upon their father's musical legacies while navigating the thrills and expectations of rap culture.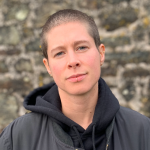 Chachi Hauser, Louisiana
Chachi is a producer and writer based in New Orleans. She was a producer on short film "The Rat" (2019 Sundance Film Festival) and an associate producer on feature documentary Roll Red Roll (2018 Tribeca Film Festival, 2018 Hot Docs). She directed and produced the short films "1227 Lesseps" (2017 New Orleans Film Festival) and "Lolo" (2014 Boston Wicked Queer Film Festival, 2014 London Fringe! Queer Film & Art Fest).
Project Title: Hollow Tree
Doc Feature | dir. Kira Akerman
Hollow Tree tells the stories of three teenagers coming of age in Southeast Louisiana; a parable of climate adaptation worldwide.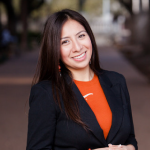 Marisol Medrano Montoya, Texas
Born in Mexico City and a graduate from The University of Texas at Austin, Marisol has produced projects that closely relate to the filmmakers' cultural diversity and personal interest. She has produced various award-winning short films including Student Academy Award Winner Fatakra in 2011. Currently she is producing Building the American Dream, a feature documentary that will be making its World Premier at South by Southwest.
Project Title: Building the American Dream
Doc Feature | dir. Chelsea Hernandez
In Texas, construction workers face the deadliest conditions in the country. Building the American Dream is a feature documentary that follows three immigrant families who are rising up to seek justice and equality in an industry rife with exploitation.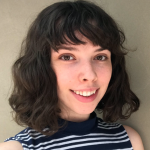 Abbie Perrault, Texas
Abbie Perrault is a Texas-based documentary producer and journalist. She was the Impact Producer on the Emmy-award winning documentary Jackson (Showtime), and has associate produced short documentaries for The Intercept. She is currently serving as Associate Producer on director Maisie Crow's Untitled Criminal Justice / High School project. Perrault's work has been supported by IFP, the IDA Enterprise Documentary Fund, the Catapult Film Fund, and the Austin Film Society.
Project Title: Untitled Criminal Justice / High School Project
Doc Feature | dir. Maisie Crow
This untitled project follows a group of seniors at a high school 10 miles from the US/Mexico border as they approach post-graduate life.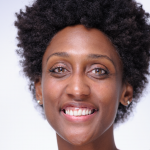 Krystal Tingle, Florida
Krystal Tingle is a Jamaican-American producer who has worked in Miami, DC, Oakland, Ocho Rios, and South Sudan. She recently wrapped Ashe '68 (dir. Rex Miller) and Race Riot (dir. Madeleine Hunt-Ehrlich) with support from Glass Breaker Films. She has produced for Showtime, Viceland, and TLC. A former TV journalist and certified lay minister, her non-fiction work focuses on themes of faith, sisterhood, and community. She was a Docs In Progress Fellow in Washington, D.C., and a Women in Film grantee for her feature documentary in development, Oh Happy Day! Krystal splits her time between Miami and Brooklyn.
Project Title: Everyone But Two: The Life, Love and Travel of Benjamin and Frances Graham
Doc Feature | dir. Carla Brown
Director Carla Brown retraces her grandparents' cross-country travels in the 1960s and 1970s, exploring the American ideal of Freedom while uncovering her grandparents' legacy as silent Civil Rights pioneers forging their own path on the open road throughout tumultuous times.
The inaugural Southern Producers Lab, produced and presented by the New Orleans Film Society, was held between April 23 – 25, 2018. The lab brought together 13 emerging, diverse producers from around the South for an intensive series of workshops, panels, one-on-one mentoring sessions, and community-building opportunities. See biographies of the inaugural lab fellows and industry advisors in the tabs to the left of this page. Check our Facebook album to see more photos from the 2018 lab.
Would like to learn more? Download Southern Producers Lab 2018 report here.
Southern Producers Lab 2018 Fellows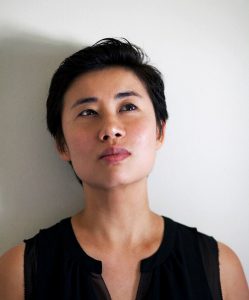 Hanul Bahm
Atlanta, Georgia
Hanul Bahm, born in Seoul and based in Atlanta, is a filmmaker and digital content producer working at the intersection of external realities, dream lives, and inner truths. She has produced numerous shorts and transmedia projects. Recently she co-produced Detonator, a POV Digital Lab-supported online mixtape/discovery portal for independent, underground, and street artists.
Project Title: Drift and Return
Narrative Feature | dir. Hanul Bahm
A working class Korean-American couple, faced with limited prospects for December income, hatch a plan to sell refurbished CRT monitors over the holidays out of a borrowed van. The film seeks to de-stigmatize survival struggle, epigenetic trauma, and illness in a dignified portrait of a family that does not know its own worth, that is simply trying to stay afloat while being held up by grace and necessity.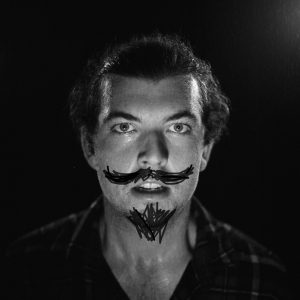 Makena Buchanon
Austin, Texas
Makena Buchanan is a Texas-based producer of fiction and non-fiction films. Works he has produced have received support from the Sundance Institute and the Venice Biennale, and have played in festivals like SXSW, Rotterdam, Fantastic Fest, True/False, and Morelia. He is currently producing a documentary called Caballerango, his third collaboration with director Juan Pablo González.
Project Title: Dos Estaciones
Narrative Feature | dir. Juan Pablo González
Set in the Jalisco highlands, where most of the world's tequila is produced, María, a stubborn landowner struggles with the inevitable downfall of a lifelong business, while David, a makeup artist in the same town, seeks out a male companion. Dos Estaciones is a semi-autobiographical hybrid film about director Juan Pablo González's hometown.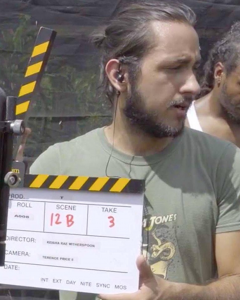 Robert Colom
Miami, Florida
Robert Colom is a Cuban-American filmmaker who has worked on projects for Third Horizon Media and A24. In 2016, Colom started the film production and design company Conéme, through which he has developed and produced content with the purpose of illuminating stories from Florida and the Latin American diaspora. His work has been acquired by HBO, HBO Latino, and PBS, and has been shown worldwide.
Project Title: Orphan Country
Narrative Feature | dir. Doriam Alonso
With their agency invalidated by their youth, three children of different eras experience exile and emigration over the span of fifty years of Cuban Revolution. The first Cuban/American co-production in the history of cinema, the Spanish-language feature film Orphan Country is a brave and sincere cinematic vision that explores the bonds of families above the politics that divide them.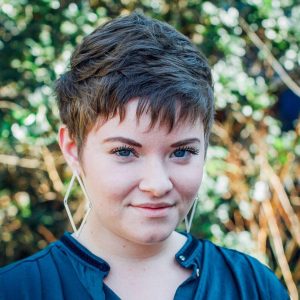 Christine Delp
Durham, North Carolina
Christine Delp is a documentary producer and director based in Durham, North Carolina. Credits include associate producer for A Chef's Life (PBS) and Road to Race Day (Verizon go90/Complex Networks). Her films have been supported by the Sundance Institute, HBO Documentary Films, Tribeca Film Institute, IFP, UC Berkeley's Investigative Reporting Program, Big Sky Pitch, and the Southern Documentary Fund.
Project Title: Burden of Proof
Documentary | dir. Cynthia Hill
Winter of 1987, a fifteen-year-old girl goes missing from her bedroom in a gated community in Virginia. There is a note on her bed. Her older brother Stephen, away at college, is told that his sister ran away. For 22 years, Stephen believes this is to be true–until 2009, when it's revealed through police questioning that his father is a suspect in his sister's disappearance and his mother might be withholding important information. Since then, Stephen has struggled to find the truth and now asks the question that reveals a family's worst nightmare: What if his father killed his sister and his mother has harbored this horrible secret for nearly three decades?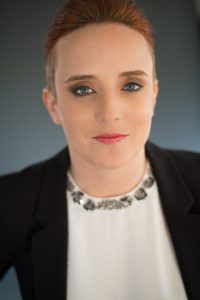 Katherine Fischer
New Orleans, Louisiana
Katherine Fisher is an Emmy-nominated and Gotham, Peabody, and GLAAD award-winning producer. She has over 14 years of experience producing narrative and documentary films in the US, UK, Kenya, and Congo. Recent credits include Ink, the Emmy-nominated web series Her Story, One Billion Rising (Sundance Film Festival, 2014), and City of Joy. She is a member of the Academy of Television Arts & Sciences.
Project Title: Lorraine
Narrative Feature | dir. TBD
When her father dies, a daughter struggles to plan his funeral with her estranged mother. One part queer origin story and two parts family coming of age, Lorraine is a film about second chances, first loves, and the secrets we carry to our graves.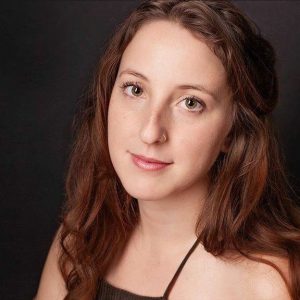 Lizzie Guitreau
New Orleans, Louisiana
Lizzie Guitreau is a Louisiana-born film producer based in New Orleans. She joined the indie film production company Worklight Pictures in 2015 as a producer and production coordinator. She is the line producer and production coordinator on Worklight's first in-house feature, Easy Does It. She champions women in film and is happy with how the world is turning towards change.
Project Title: Easy Does It
Narrative Feature | dir. Will Addison
Two best friends and their accidental hostage careen across the 1970s American South on a treasure hunt turned crime spree. A story about what it takes to follow your dreams.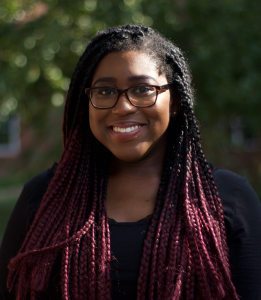 Jordon Jones
Fairfax, Virginia
Jordon Jones is an award-winning producer and director based in Virginia. She has produced short narrative and documentary films, music videos, and web series and her work have shown at festivals including Virginia Film Festival and Tampa International LGBT Film Festival. She is a graduate of the Film and Video Studies program at George Mason University.
Project Title: The Gay Club
Narrative Series | dir. Logan McKennah Brown
The Gay Club is a narrative series/feature film that tells the true story of a young lesbian named Hailey living in a small conservative town in Georgia, who attempts to create a Gay-Straight Alliance (GSA) club at her high school. She faces opposition from the administration and students revealing their deep-seated homophobia. However, Hailey and her friends discover that standing together and never backing down is the way to fight back.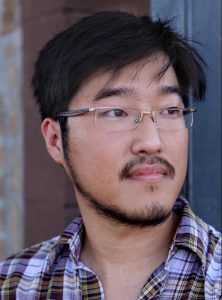 Andrew Lee
Austin, Texas
Andrew Lee is a film producer based in Austin, Texas. His first feature documentary DMT: The Spirit Molecule was released in 2011 (Gravitas Ventures & Warner Bros Digital). He then co-founded Ralph Smyth Entertainment and went on to produce feature sports comedy Balls Out (Orion Pictures, 2015), sci-fi comedy series Crunch Time (Rooster Teeth, 2016), and feature documentary Dealt (Sundance Selects, 2017).
Project Title: POC Parties
Narrative Feature | dir. Christine Hoang
This comedy is centered on a group of friends in their 30s, mainly people of color or "POC" (Asian, Latino, Black), who take turns hosting monthly dinner parties at rotating homes. Blackish meets My Crazy Ex-Girlfriend; Master of None meets Big Bang Theory. Based on the enthusiastically received Austin-based stage production "POC Christmas" written by Christine Hoang.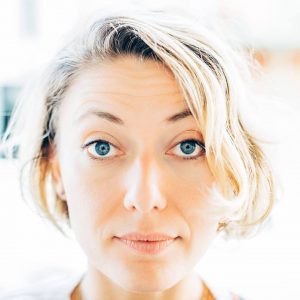 Katie Matthews
New Orleans, Louisiana
Katie Mathews is a filmmaker and ethnographer based in New Orleans. With experience in production management, directing, and writing, her primary passion is creative producing in documentary and hybrid doc-fiction films. Prior to work in film, Katie worked at global design firm IDEO, where she led qualitative research that used stories to inspire new systems in education and the public sector.
Project Title: Mossville
Documentary Feature | dir. Alex Glustrom
Surrounded by 14 petrochemical plants, Mossville is the future site of apartheid-born South African-based chemical company Sasol's newest plant – a proposed $21.2 billion project and the largest in the western hemisphere. Mossville is a feature-length verite documentary that explores the psychological trauma of community displacement at the hands of the petrochemical industry.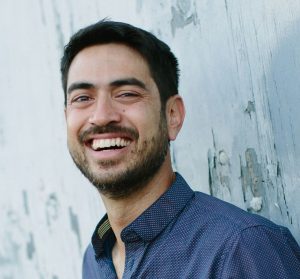 Saleem Reshamwala
Durham, North Carolina
Saleem Reshamwala is a Durham, N.C.-based mediamaker. He was recently nominated for an Emmy for his work on implicit bias while at the New York Times, and Best Music Video at the Hip Hop Film Festival in Harlem (for G Yamazawa's "North Cack"). He has documented hip-hop in Croatia, Morocco, Senegal, Ethiopia, Fiji, Panama, and the Democratic Republic of Congo and has studied, worked, or hung out in 50 countries.
Project Title: How to be a Mayor: A Series on Local Government
Documentary Series | dir. Shirlette Ammons, Saleem Reshamwalla
A documentary series that documents the first year of a mayor's work in Durham, North Carolina, mashed up with quirky, hip hop-influenced explainers about how city government works and about issues facing cities today.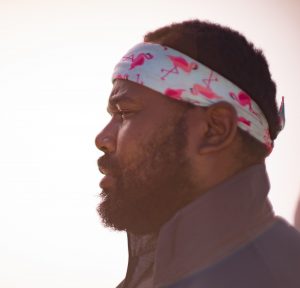 Kenneth Reynolds
New Orleans, Louisiana
Kenneth Reynolds grew up a military child but found his home in New Orleans in his teens. He received his bachelor's degree from Louisiana State University and later attended grad school at the University of New Orleans. Most recently, he has served as a producer on the New Orleans–shot pilot Shepherd, was the Production Manager on the Animal Planet series Pit Bulls and Parolees.
Project Title: Lost Bayou
Narrative Feature | dir. Brian Richard
Lost Bayou is a feature film that cinematically explores the crucial nature of empathy, and the rarely examined, positive personal growth that suffering can bring. A Cajun folktale, Lost Bayou is a meditation on healing, as a father and daughter attempt to bridge the generational divide.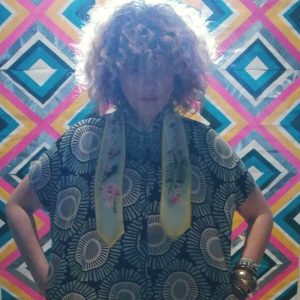 Melodie Sisk
Birmingham, Alabama
Melodie's career began as an actor passionately working to get projects made that feature strong women. As a producer, she has made four films with her "creative life partner" Zach Clark and has worked on a dozen other projects with filmmakers like Onur Tukel and Theresa Bennet. Her films have premiered at festivals like Tribeca and SXSW and been sold to companies like Paramount Pictures, A24, and IFC.
Project Title: Untitled Thanksgiving Film
Narrative Feature | dir. Zach Clark
This is a film that explores a queer interracial female couple living in Birmingham, Alabama. As they prepare for Thanksgiving they suddenly find themselves involved in a mass shooting (one they may have been the impetus for) that takes place at a local supermarket. In the aftermath the couple wrestles with a need to somehow heal themselves and perhaps someone on the other side of the event.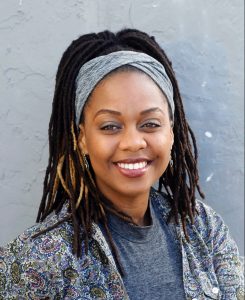 Monica Sorelle
Miami, Florida
Monica Sorelle is a Haitian-American filmmaker born and based in Miami. She has produced and worked on projects for Third Horizon Media, the Borscht Corporation, and A24. She is focused on creating work that explores and preserves cultural traditions within Miami and the Caribbean, as well as the African and Latin diaspora that reside there.
Project Title: This is Little Haiti
Docu-Series | dir. Monica Sorelle, Jason Fitzroy Jeffers
"This is Little Haiti" is a multimedia exploration of the people, history and culture of Miami's fastest gentrifying neighborhood, Little Haiti. Through documentary film supplemented by a transmedia website featuring a web series, photography, and essays, the project aims to investigate and preserve the history and cultural vitality of this neighborhood, which is quickly slipping away in the face of potentially intrusive new development.