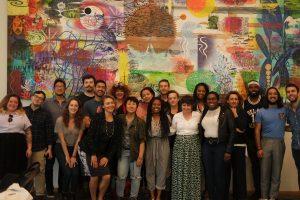 The 2020 Southern Producers Lab, produced and presented by the New Orleans Film Society, is a program designed to bring together 10 emerging, diverse producers from around the South for an intensive series of workshops, panels, one-on-one mentoring sessions, and community-building opportunities over the course of three convenings throughout the year.
The Lab begins with a three-day intensive in New Orleans April 13–15, 2020, that will engage the expertise of industry leaders and established producers to address the many aspects of producing: funding and financing, sales and distribution, story development, contracts, tax credits, rights and licensing, budgets, and festival strategy.
In addition to the New Orleans event, the cohort will have its second convening in New York City, June 8–10, 2020, which seeks to broaden networks through a series of group and one-on-one meetings with executives, industry representatives, and other filmmakers.
The third convening will coincide with the opening weekend of the 31st annual New Orleans Film Festival, to take place October 14-21, 2020.
Would like to learn more? Download Southern Producers Lab 2018 report here.
Generous support for Southern Producers Lab comes from:
SELECTED PARTICIPANTS WILL RECEIVE
Travel and lodging to attend the New Orleans lab April 14–16 (for those based outside the New Orleans area)
Travel and lodging to take part in the New York convening June 8–10.
Travel stipend to support attending the New Orleans Film Festival October 14-21
Complimentary All-Access Pass to the 2020 New Orleans Film Festival
Year-round support and mentorship from the New Orleans Film Society
$2000 project support grant
ELIGIBILITY
This program is designed for individuals who are producing the work of others. You may not apply with a project that you are also directing.
Individuals must apply with a film project that they are currently attached to. The project can be in any stage of production (development, script stage, production, post, etc.).
High school and under-graduate students may not apply.
Applicants must be currently living and working as a producer in the American South, including Alabama, Arkansas, Delaware, District of Columbia, Florida, Georgia, Kentucky, Louisiana, Maryland, Mississippi, North Carolina, Oklahoma, South Carolina, Tennessee, Texas, Virginia, and West Virginia.
TIMELINE
APPLICATION DEADLINE: February 5 (5pm CST), 2020
APPLICANTS NOTIFIED: February 28, 20202
NEW ORLEANS LAB: April 13–15, 2020 (travel will take place on Sunday, April 12, and Thursday, April 16)
NEW YORK CONVENING: June 8–10, 2020 (travel will take place on Sunday, May 31, and Wednesday, June 3)
NEW ORLEANS FILM FESTIVAL: October 14–21, 2020 (with required dates of attendance October 16–18, 2020)
THIS APPLICATION WILL TAKE APPROXIMATELY 20 MINUTES TO COMPLETE. PLEASE CONTACT FILMMAKER SUPPORT MANAGER KIYOKO MCCRAE IF YOU HAVE ANY QUESTIONS ABOUT THIS APPLICATION.
Southern Producers Lab 2019 Fellows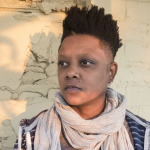 Shirlette Ammons, North Carolina
Shirlette Ammons is a producer for Markay Media (A Chef's Life, Road to Race Day, Private Violence). She is a 2016 recipient of Black Public Media's Pitch Black Prize, which awarded funding towards completion of the pilot episode of The Hook, a docu-series that explores Black maritime history through the plight of chef Ricky Moore. Shirlette is also an award-winning poet and musician whose body of work includes two collections of poetry and four albums.
Project Title: The Hook
Docu-Series,  | dir. Saleem Reshamwala, Shirlette Ammons
A Black chef from the North Carolina coast explores his seafood roots and exalts Black contributions to maritime foodways. The series features African-American host and chef Ricky Moore uncovering underrepresented stories of Black fishmongers.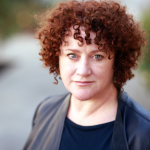 Phoebe Brown, Georgia
Phoebe Brown is an Atlanta-based film and television producer. A champion of the underrepresented, her films have screened in festivals around the globe. In 2016, she co-founded YEP Films with creative partner Eric Bomba Ire to develop films with a global focus. As a television producer, she has worked for National Geographic, Food Network, Investigation Discovery, and PBS. She is a member of the Producers Guild of America and Film Fatales Atlanta.
Project Title: Jeliya (I Hear You)
Narrative Feature | dir. Eric Bomba Ire
An undocumented African rideshare driver struggling in the present picks up a troubled pop star running from her past. Over one music-fueled night in Atlanta, the two have to decide what makes their hearts beat.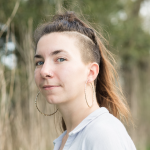 Lauren Cargo, Louisiana
Lauren is a producer and grassroots casting director living and working in New Orleans. She has produced several short narrative projects that have played at Austin Film Festival and Slamdance. She has worked on casting for short films as well as documentary and narrative feature films by The Department of Motion Pictures, Tuckergurl, and Disney. She is a graduate of Tulane University with a BA in Film Theory.
Project Title: Ghost Girl
Narrative Short | dir. Paavo Hanninen
A struggling actress gets an exciting and unexpected last-minute opportunity to audition for a role in a major blockbuster film. As a friend helps her to run lines for the role, unrealized romantic, financial, and professional tensions rise to the surface and reveal an unspoken rift between two women.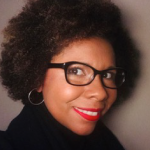 Tracee Comfort, Mississippi
Tracee Comfort, a graduate of Princeton and NYU is a screenwriter and producer from Memphis, Tennessee. She is the co-producer of the short films "The Game," "Driven," and "Minority," winner of the 2018 Best Hometowner Narrative Short at the Indie Memphis Film Festival and Top Ten at the 2018 Memphis Film Prize. Tracee is the Chief Content Officer of Black Lens Productions and the Event Coordinator of the Black Creators Forum.
Project Title: Becky
Narrative Short | dir. Will Robbins
After the fall of white patriarchal America, Becky, a white woman, must survive as a second-class citizen in a black-dominated world, a culture she covets, despite their oppression of her and her people.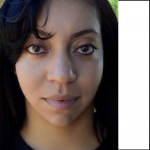 Lauren Douglas, South Carolina
A native of Charleston, S.C., Lauren Waring Douglas began her professional career as a production coordinator for South Carolina Educational Television (SCETV). Since then, some of her projects include credits with Sony Pictures, Universal Studios, A&E Television – Biography Network, and ABC Studios. In 2009 she received her Master of Arts Degree in Media Management from Columbia College Chicago. Lauren's latest projects include feature documentaries Up Da Road and When Porgy Came Home.
Project Title: Up Da Road
Doc Feature | dir. Thaddeus W. Jones, Jr.
Up Da Road shares an intimate look into the lives of small businesses in Hampton County through interviews in decaying spaces contrasted with the scenic, sprawling acres of plush farmland and bumpy roads as residents fight to keep their dying towns alive.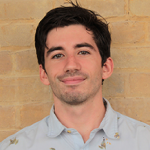 Alejandro Flores, Louisiana
Alejandro Flores attended the McCombs School of Business at UT Austin with the goal of starting a film production company with his siblings. In 2015 he was recruited by European retailer Lidl to train in Germany and Austria for the launch of Lidl America in 2017. He recently left the company to pursue his original plan and is currently producing his first documentary feature The In Between which has received support from Chicken & Egg's Diversity Fellows Initiative and was selected for IFP's 2018 Documentary Lab and the 2018 Points North Fellowship.
Project Title: The In Between
Doc Feature | dir. Robie Flores
The in Between is a portrait of a unique community that follows the exceptional but very normal lives of the citizens of the sister cities of Eagle Pass, Texas and Piedras Negras, Coahuila along the U.S. / Mexico border, offering an intimate look into the heart of Mexican-American identity.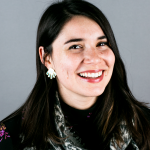 Gabriella Garcia-Pardo, Washington D.C.
Gabriella Garcia-Pardo is a Colombian-American documentary producer and cinematographer. She has contributed to projects through Showtime, Netflix, TIME, and Moxie Pictures, among others. Previously on staff at National Geographic's digital News and Magazine team, Gabriella produced over 50 national and international short-form documentaries. She is a graduate of Savannah College of Art and Design and is the founder and director of the Washington, DC chapter of the Video Consortium.
Project Title: La Bonga
Doc Feature | dir. Sebastián Pinzón Silva
Nearly twenty years after fleeing the violence of civil war, an Afro-Colombian community returns to the overgrown ruins of their home in the jungle for a night of massive celebration, resurrecting a place that only exists in their memory.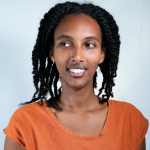 Weenta Girmay, Louisiana
Weenta Girmay is a documentary film producer based in New Orleans. She is currently producing "Fishing with Fire," a short documentary about Rwandan fishing cooperatives. She's previously produced the music video "Money is King," featured on NPR, as well as the short documentary "The Place To Be," a film sponsored by the New Orleans Story Incubator Program. She's most excited to tell women-centered stories and collaborate with other female filmmakers.
Project Title: Fishing With Fire
Doc Short | dir. Nisa East
"Fishing with Fire" is a short ethnographic documentary about fishing cooperatives in the small Rwandan town of Gisenyi. Through the daily ritual of fire and song, the film reflects on the healing of Rwandan society 25 years post-genocide.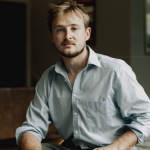 Chris Haney, Louisiana
Christopher Haney is based in his hometown of New Orleans. His work is primarily narratively driven with a focus on the working class and blurring the line between expectation and reality. As a producer his projects have won awards and played in film festivals internationally and aired during the Super Bowl. Haney currently serves as the creator/producer on Bloodthicker (dir. Zac-Manuel), a feature-length documentary currently in post-production that was selected for Tribeca All-Access in 2017 and the 2018 IFP Documentary Lab.

Project Title: Bloodthicker
Doc Feature | dir. Zac Manuel
Three young rappers—Young Juve, T.Y. and Lil' Soulja Slim—build upon their father's musical legacies while navigating the thrills and expectations of rap culture.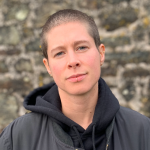 Chachi Hauser, Louisiana
Chachi is a producer and writer based in New Orleans. She was a producer on short film "The Rat" (2019 Sundance Film Festival) and an associate producer on feature documentary Roll Red Roll (2018 Tribeca Film Festival, 2018 Hot Docs). She directed and produced the short films "1227 Lesseps" (2017 New Orleans Film Festival) and "Lolo" (2014 Boston Wicked Queer Film Festival, 2014 London Fringe! Queer Film & Art Fest).
Project Title: Hollow Tree
Doc Feature | dir. Kira Akerman
Hollow Tree tells the stories of three teenagers coming of age in Southeast Louisiana; a parable of climate adaptation worldwide.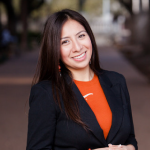 Marisol Medrano Montoya, Texas
Born in Mexico City and a graduate from The University of Texas at Austin, Marisol has produced projects that closely relate to the filmmakers' cultural diversity and personal interest. She has produced various award-winning short films including Student Academy Award Winner Fatakra in 2011. Currently she is producing Building the American Dream, a feature documentary that will be making its World Premier at South by Southwest.
Project Title: Building the American Dream
Doc Feature | dir. Chelsea Hernandez
In Texas, construction workers face the deadliest conditions in the country. Building the American Dream is a feature documentary that follows three immigrant families who are rising up to seek justice and equality in an industry rife with exploitation.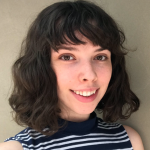 Abbie Perrault, Texas
Abbie Perrault is a Texas-based documentary producer and journalist. She was the Impact Producer on the Emmy-award winning documentary Jackson (Showtime), and has associate produced short documentaries for The Intercept. She is currently serving as Associate Producer on director Maisie Crow's Untitled Criminal Justice / High School project. Perrault's work has been supported by IFP, the IDA Enterprise Documentary Fund, the Catapult Film Fund, and the Austin Film Society.
Project Title: Untitled Criminal Justice / High School Project
Doc Feature | dir. Maisie Crow
This untitled project follows a group of seniors at a high school 10 miles from the US/Mexico border as they approach post-graduate life.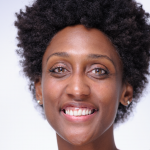 Krystal Tingle, Florida
Krystal Tingle is a Jamaican-American producer who has worked in Miami, DC, Oakland, Ocho Rios, and South Sudan. She recently wrapped Ashe '68 (dir. Rex Miller) and Race Riot (dir. Madeleine Hunt-Ehrlich) with support from Glass Breaker Films. She has produced for Showtime, Viceland, and TLC. A former TV journalist and certified lay minister, her non-fiction work focuses on themes of faith, sisterhood, and community. She was a Docs In Progress Fellow in Washington, D.C., and a Women in Film grantee for her feature documentary in development, Oh Happy Day! Krystal splits her time between Miami and Brooklyn.
Project Title: Everyone But Two: The Life, Love and Travel of Benjamin and Frances Graham
Doc Feature | dir. Carla Brown
Director Carla Brown retraces her grandparents' cross-country travels in the 1960s and 1970s, exploring the American ideal of Freedom while uncovering her grandparents' legacy as silent Civil Rights pioneers forging their own path on the open road throughout tumultuous times.
The inaugural Southern Producers Lab, produced and presented by the New Orleans Film Society, was held between April 23 – 25, 2018. The lab brought together 13 emerging, diverse producers from around the South for an intensive series of workshops, panels, one-on-one mentoring sessions, and community-building opportunities. See biographies of the inaugural lab fellows and industry advisors in the tabs to the left of this page. Check our Facebook album to see more photos from the 2018 lab.
Would like to learn more? Download Southern Producers Lab 2018 report here.
Southern Producers Lab 2018 Fellows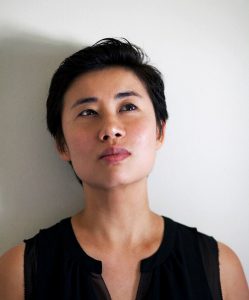 Hanul Bahm
Atlanta, Georgia
Hanul Bahm, born in Seoul and based in Atlanta, is a filmmaker and digital content producer working at the intersection of external realities, dream lives, and inner truths. She has produced numerous shorts and transmedia projects. Recently she co-produced Detonator, a POV Digital Lab-supported online mixtape/discovery portal for independent, underground, and street artists.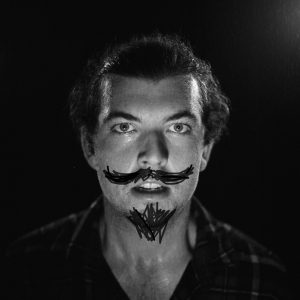 Makena Buchanon
Austin, Texas
Makena Buchanan is a Texas-based producer of fiction and non-fiction films. Works he has produced have received support from the Sundance Institute and the Venice Biennale, and have played in festivals like SXSW, Rotterdam, Fantastic Fest, True/False, and Morelia. He is currently producing a documentary called Caballerango, his third collaboration with director Juan Pablo González.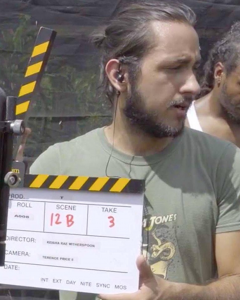 Robert Colom
Miami, Florida
Robert Colom is a Cuban-American filmmaker who has worked on projects for Third Horizon Media and A24. In 2016, Colom started the film production and design company Conéme, through which he has developed and produced content with the purpose of illuminating stories from Florida and the Latin American diaspora. His work has been acquired by HBO, HBO Latino, and PBS, and has been shown worldwide.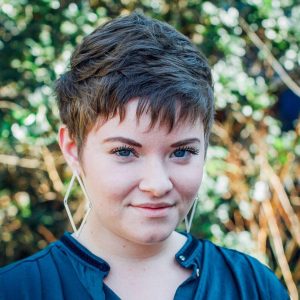 Christine Delp
Durham, North Carolina
Christine Delp is a documentary producer and director based in Durham, North Carolina. Credits include associate producer for A Chef's Life (PBS) and Road to Race Day (Verizon go90/Complex Networks). Her films have been supported by the Sundance Institute, HBO Documentary Films, Tribeca Film Institute, IFP, UC Berkeley's Investigative Reporting Program, Big Sky Pitch, and the Southern Documentary Fund.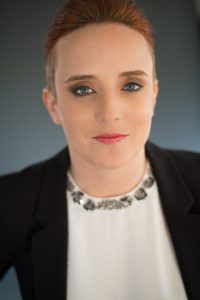 Katherine Fischer
New Orleans, Louisiana
Katherine Fisher is an Emmy-nominated and Gotham, Peabody, and GLAAD award-winning producer. She has over 14 years of experience producing narrative and documentary films in the US, UK, Kenya, and Congo. Recent credits include Ink, the Emmy-nominated web series Her Story, One Billion Rising (Sundance Film Festival, 2014), and City of Joy. She is a member of the Academy of Television Arts & Sciences.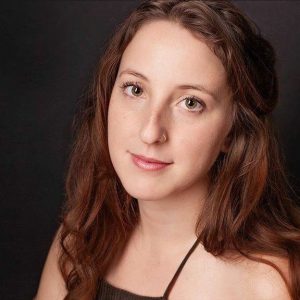 Lizzie Guitreau
New Orleans, Louisiana
Lizzie Guitreau is a Louisiana-born film producer based in New Orleans. She joined the indie film production company Worklight Pictures in 2015 as a producer and production coordinator. She is the line producer and production coordinator on Worklight's first in-house feature, Easy Does It. She champions women in film and is happy with how the world is turning towards change.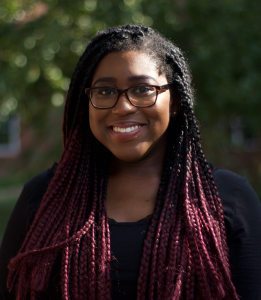 Jordon Jones
Fairfax, Virginia
Jordon Jones is an award-winning producer and director based in Virginia. She has produced short narrative and documentary films, music videos, and web series and her work have shown at festivals including Virginia Film Festival and Tampa International LGBT Film Festival. She is a graduate of the Film and Video Studies program at George Mason University.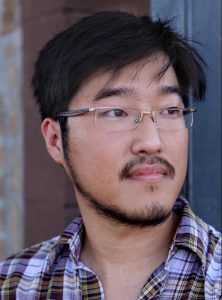 Andrew Lee
Austin, Texas
Andrew Lee is a film producer based in Austin, Texas. His first feature documentary DMT: The Spirit Molecule was released in 2011 (Gravitas Ventures & Warner Bros Digital). He then co-founded Ralph Smyth Entertainment and went on to produce feature sports comedy Balls Out (Orion Pictures, 2015), sci-fi comedy series Crunch Time (Rooster Teeth, 2016), and feature documentary Dealt (Sundance Selects, 2017).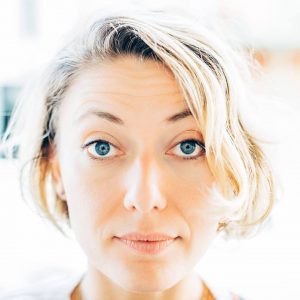 Katie Matthews
New Orleans, Louisiana
Katie Mathews is a filmmaker and ethnographer based in New Orleans. With experience in production management, directing, and writing, her primary passion is creative producing in documentary and hybrid doc-fiction films. Prior to work in film, Katie worked at global design firm IDEO, where she led qualitative research that used stories to inspire new systems in education and the public sector.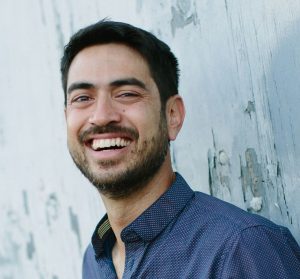 Saleem Reshamwala
Durham, North Carolina
Saleem Reshamwala is a Durham, N.C.-based mediamaker. He was recently nominated for an Emmy for his work on implicit bias while at the New York Times, and Best Music Video at the Hip Hop Film Festival in Harlem (for G Yamazawa's "North Cack"). He has documented hip-hop in Croatia, Morocco, Senegal, Ethiopia, Fiji, Panama, and the Democratic Republic of Congo and has studied, worked, or hung out in 50 countries.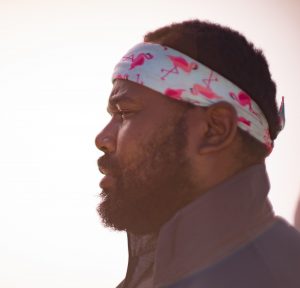 Kenneth Reynolds
New Orleans, Louisiana
Kenneth Reynolds grew up a military child but found his home in New Orleans in his teens. He received his bachelor's degree from Louisiana State University and later attended grad school at the University of New Orleans. Most recently, he has served as a producer on the New Orleans–shot pilot Shepherd, was the Production Manager on the Animal Planet series Pit Bulls and Parolees.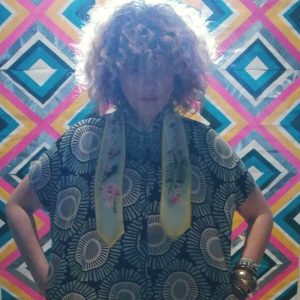 Melodie Sisk
Birmingham, Alabama
Melodie's career began as an actor passionately working to get projects made that feature strong women. As a producer, she has made four films with her "creative life partner" Zach Clark and has worked on a dozen other projects with filmmakers like Onur Tukel and Theresa Bennet. Her films have premiered at festivals like Tribeca and SXSW and been sold to companies like Paramount Pictures, A24, and IFC.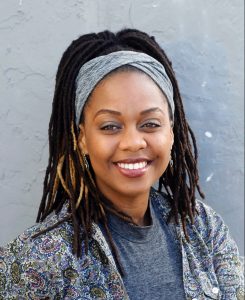 Monica Sorelle
Miami, Florida
Monica Sorelle is a Haitian-American filmmaker born and based in Miami. She has produced and worked on projects for Third Horizon Media, the Borscht Corporation, and A24. She is focused on creating work that explores and preserves cultural traditions within Miami and the Caribbean, as well as the African and Latin diaspora that reside there.