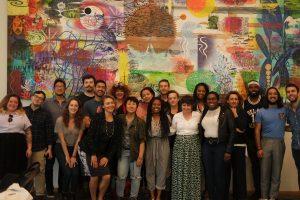 The Southern Producers Lab 2019, produced and presented by the New Orleans Film Society, is a three-day event (March 20-22, 2019) designed to bring together up to 10 emerging, diverse producers from around the South for an intensive series of workshops, panels, one-on-one mentoring sessions, and networking opportunities.
The Lab will engage the expertise of industry leaders and successful producers to address the following aspects of producing: funding and financing, sales and distribution, story development, contracts, tax credits, rights and licensing, budgets, and festival strategy.
Please note that this program is designed for individuals who are producing the work of others. You may not apply with a project that you are also directing.
It is FREE to apply, and open to anyone currently living and working as a producer in the American South, including Alabama, Arkansas, Delaware, Florida, Georgia, Kentucky, Louisiana, Maryland, Mississippi, North Carolina, Oklahoma, South Carolina, Tennessee, Texas, Virginia, and West Virginia.
Extended Application Deadline: Monday, Feb. 4, at noon CST
Application Deadline: February 1, 2019
Applicants Notified: February 15, 2019
Southern Producers Lab: March 20-22, 2019
Click Here to Apply
For participants outside of the Greater New Orleans Area, the program covers flight, lodging during the lab, and transfer to and from the New Orleans airport; travel will take place the evening of Tuesday, March 19th and the evening of Friday, March 22nd. Daytime meals are provided for all participants.
Would like to learn more? Download Southern Producers Lab 2018 report here.
Generous support for Southern Producers Lab comes from:
The inaugural Southern Producers Lab, produced and presented by the New Orleans Film Society, was held between April 23 – 25, 2018. The lab brought together 13 emerging, diverse producers from around the South for an intensive series of workshops, panels, one-on-one mentoring sessions, and community-building opportunities. See biographies of the inaugural lab fellows and industry advisors in the tabs to the left of this page. Check our Facebook album to see more photos from the 2018 lab.
Would like to learn more? Download Southern Producers Lab 2018 report here.
Southern Producer Lab 2018 Fellows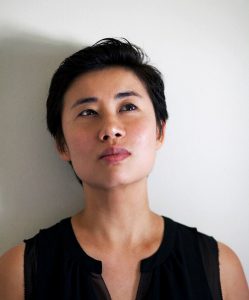 Hanul Bahm
Atlanta, Georgia
Hanul Bahm, born in Seoul and based in Atlanta, is a filmmaker and digital content producer working at the intersection of external realities, dream lives, and inner truths. She has produced numerous shorts and transmedia projects. Recently she co-produced Detonator, a POV Digital Lab-supported online mixtape/discovery portal for independent, underground, and street artists.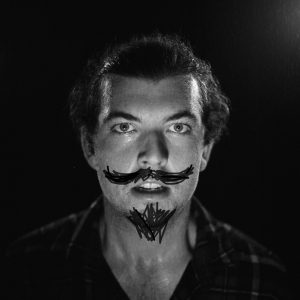 Makena Buchanon
Austin, Texas
Makena Buchanan is a Texas-based producer of fiction and non-fiction films. Works he has produced have received support from the Sundance Institute and the Venice Biennale, and have played in festivals like SXSW, Rotterdam, Fantastic Fest, True/False, and Morelia. He is currently producing a documentary called Caballerango, his third collaboration with director Juan Pablo González.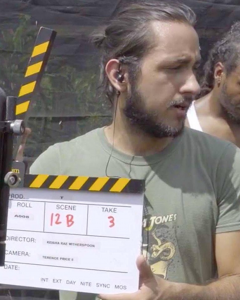 Robert Colom
Miami, Florida
Robert Colom is a Cuban-American filmmaker who has worked on projects for Third Horizon Media and A24. In 2016, Colom started the film production and design company Conéme, through which he has developed and produced content with the purpose of illuminating stories from Florida and the Latin American diaspora. His work has been acquired by HBO, HBO Latino, and PBS, and has been shown worldwide.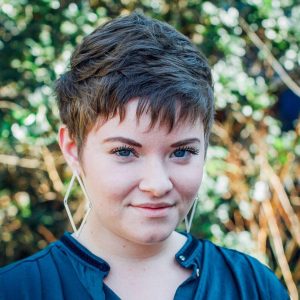 Christine Delp
Durham, North Carolina
Christine Delp is a documentary producer and director based in Durham, North Carolina. Credits include associate producer for A Chef's Life (PBS) and Road to Race Day (Verizon go90/Complex Networks). Her films have been supported by the Sundance Institute, HBO Documentary Films, Tribeca Film Institute, IFP, UC Berkeley's Investigative Reporting Program, Big Sky Pitch, and the Southern Documentary Fund.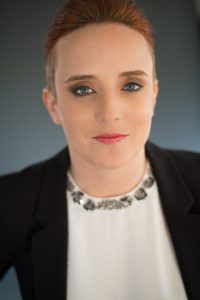 Katherine Fischer
New Orleans, Louisiana
Katherine Fisher is an Emmy-nominated and Gotham, Peabody, and GLAAD award-winning producer. She has over 14 years of experience producing narrative and documentary films in the US, UK, Kenya, and Congo. Recent credits include Ink, the Emmy-nominated web series Her Story, One Billion Rising (Sundance Film Festival, 2014), and City of Joy. She is a member of the Academy of Television Arts & Sciences.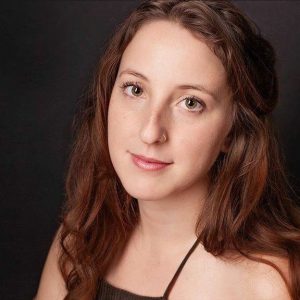 Lizzie Guitreau
New Orleans, Louisiana
Lizzie Guitreau is a Louisiana-born film producer based in New Orleans. She joined the indie film production company Worklight Pictures in 2015 as a producer and production coordinator. She is the line producer and production coordinator on Worklight's first in-house feature, Easy Does It. She champions women in film and is happy with how the world is turning towards change.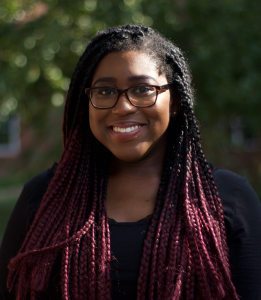 Jordon Jones
Fairfax, Virginia
Jordon Jones is an award-winning producer and director based in Virginia. She has produced short narrative and documentary films, music videos, and web series and her work have shown at festivals including Virginia Film Festival and Tampa International LGBT Film Festival. She is a graduate of the Film and Video Studies program at George Mason University.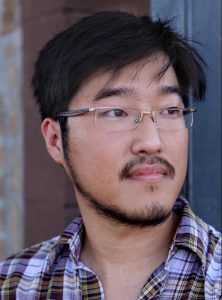 Andrew Lee
Austin, Texas
Andrew Lee is a film producer based in Austin, Texas. His first feature documentary DMT: The Spirit Molecule was released in 2011 (Gravitas Ventures & Warner Bros Digital). He then co-founded Ralph Smyth Entertainment and went on to produce feature sports comedy Balls Out (Orion Pictures, 2015), sci-fi comedy series Crunch Time (Rooster Teeth, 2016), and feature documentary Dealt (Sundance Selects, 2017).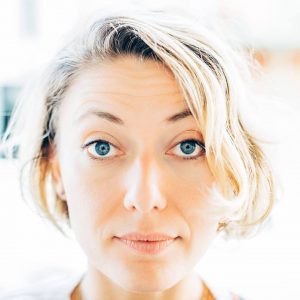 Katie Matthews
New Orleans, Louisiana
Katie Mathews is a filmmaker and ethnographer based in New Orleans. With experience in production management, directing, and writing, her primary passion is creative producing in documentary and hybrid doc-fiction films. Prior to work in film, Katie worked at global design firm IDEO, where she led qualitative research that used stories to inspire new systems in education and the public sector.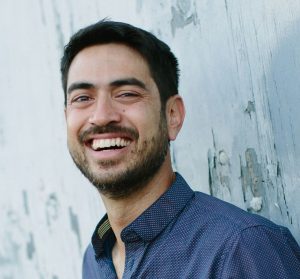 Saleem Reshamwala
Durham, North Carolina
Saleem Reshamwala is a Durham, N.C.-based mediamaker. He was recently nominated for an Emmy for his work on implicit bias while at the New York Times, and Best Music Video at the Hip Hop Film Festival in Harlem (for G Yamazawa's "North Cack"). He has documented hip-hop in Croatia, Morocco, Senegal, Ethiopia, Fiji, Panama, and the Democratic Republic of Congo and has studied, worked, or hung out in 50 countries.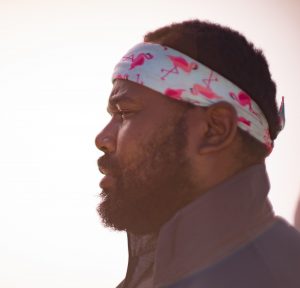 Kenneth Reynolds
New Orleans, Louisiana
Kenneth Reynolds grew up a military child but found his home in New Orleans in his teens. He received his bachelor's degree from Louisiana State University and later attended grad school at the University of New Orleans. Most recently, he has served as a producer on the New Orleans–shot pilot Shepherd, was the Production Manager on the Animal Planet series Pit Bulls and Parolees.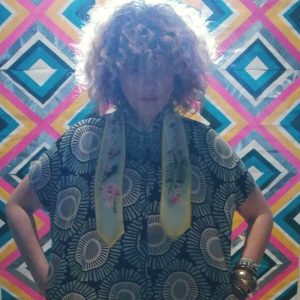 Melodie Sisk
Birmingham, Alabama
Melodie's career began as an actor passionately working to get projects made that feature strong women. As a producer, she has made four films with her "creative life partner" Zach Clark and has worked on a dozen other projects with filmmakers like Onur Tukel and Theresa Bennet. Her films have premiered at festivals like Tribeca and SXSW and been sold to companies like Paramount Pictures, A24, and IFC.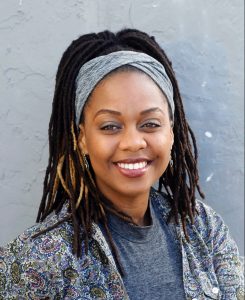 Monica Sorelle
Miami, Florida
Monica Sorelle is a Haitian-American filmmaker born and based in Miami. She has produced and worked on projects for Third Horizon Media, the Borscht Corporation, and A24. She is focused on creating work that explores and preserves cultural traditions within Miami and the Caribbean, as well as the African and Latin diaspora that reside there.
The inaugural Southern Producers Lab, produced and presented by the New Orleans Film Society, was held between April 23 – 25, 2018. The lab brought together 13 emerging, diverse producers from around the South for an intensive series of workshops, panels, one-on-one mentoring sessions, and community-building opportunities. See biographies of the inaugural lab fellows and industry advisors in the tabs to the left of this page. Check our Facebook album to see more photos from the 2018 lab.
Would like to learn more? Download Southern Producers Lab 2018 report here.
Southern Producer Lab 2018 Advisors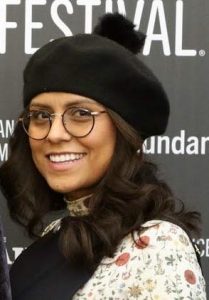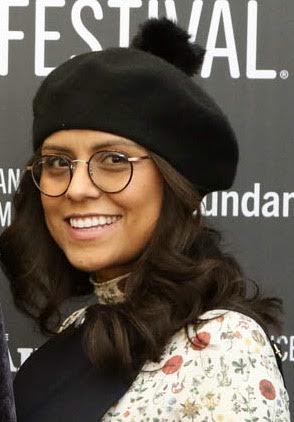 Dilcia Barrera
Sundance Film Festival, LACMA
Dilcia Barrera is Associate Curator of Film Programs at the Los Angeles County Museum of Art (LACMA) and a Film Programmer for Sundance Film Festival. Since 2007, she has worked for numerous film festivals, including a tenure as Senior Programmer at AFI FEST, Programmer for The Philadelphia Film Festival, and has collaborated with Los Angeles Film Festival and OUTFEST. Most recently, she was invited to curate two new film categories for The New York Film Festival. She has served on international film festival juries like Berlin International Film Festival and SXSW and in 2016 was named one of "IndieWire's 20 Latin Americans Making a Difference for American Independent Film Today."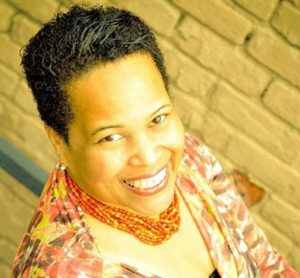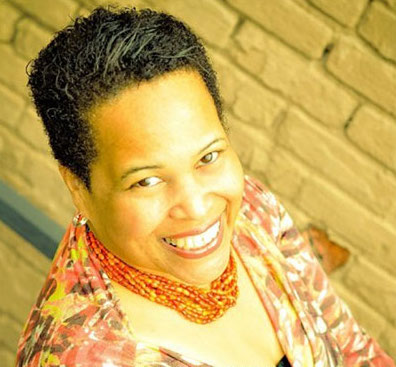 Ann Bennett
Prana Productions
Ann Bennett is an Emmy nominated documentary filmmaker and multimedia producer. She produced the NAACP Image Award-winning PBS feature documentary Through A Lens Darkly: Black Photographers and the Emergence of a People, as well as the multi-platform community engagement initiative, Digital Diaspora Family Reunion (DDFR). Bennett's film credits include Citizen King and Fisk Jubilee Singers for the PBS series "American Experience," Hymn for Alvin Ailey for "Dance in America," and the award-winning PBS mini-series Africans in America and America's War on Poverty. She is currently producing the film Always in Season (directed by Jacqueline Olive), one of ten films selected for Tribeca Film Institute's All Access program for 2018. Bennett is a graduate of Columbia University Graduate School of Journalism and Harvard College.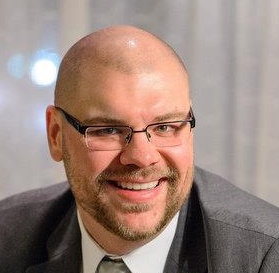 Ryan Broussard
Media Services
Ryan Broussard is a payroll and production incentives specialist focusing on U.S. incentive states and localities. With over 15 years' experience in the production payroll industry, Ryan is dedicated to helping clients find the best filming location, state incentives, and local resources for their projects and maximizing their return. As Vice President of Sales and Production Incentives at Media Services, he brings his expertise to payroll clients looking to combine the top digital tools with quality payroll service and incentives consultation.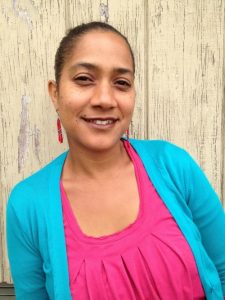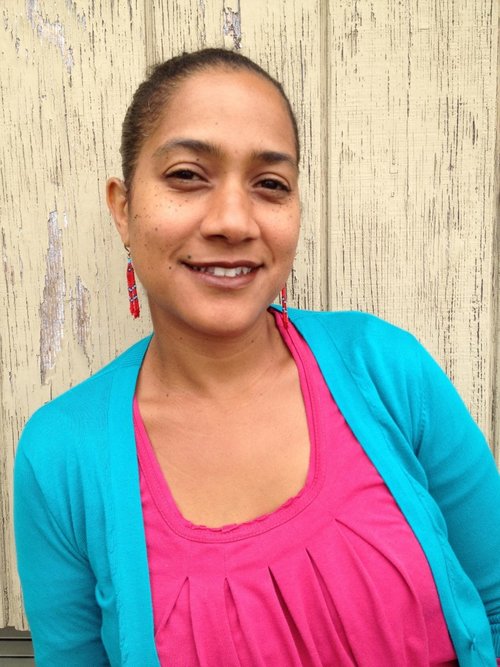 Sonya Childress
Firelight Media
Sonya Childress serves as the Director of Partnerships and Engagement for Firelight Media and has positioned film as a tool to shift narratives and support social justice movement building for over 15 years. Prior to her tenure at Firelight, she held staff and consulting positions with California Newsreel, Active Voice, Kartemquin Films, Working Films, and the Independent Television Service. She led the impact campaigns for The Black Panthers: Vanguard of the Revolution, Freedom Summer, Freedom Riders, and Hip-Hop: Beyond Beats and Rhymes; and contributed to numerous others, including The Interrupters, Favela Rising, Farmingville, and The New Americans. A graduate of the University of California-Berkeley, she is a frequent speaker, funding panelist, and was an inaugural 2015 Rockwood JustFilms fellow. Sonya serves on the boards of Million Hoodies Movement for Justice and The Whitman Institute. Of Puerto Rican and African American descent, Sonya resides in Los Angeles, California.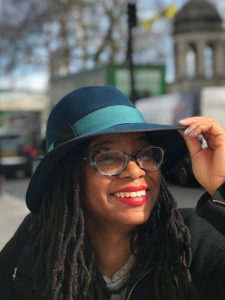 Mercedes Cooper
ARRAY
Mercedes Cooper is the Director of Marketing at ARRAY, an LA-based arts collective dedicated to the amplification of films by people of color and women founded in 2010 by filmmaker Ava DuVernay. Here she has developed branding and promotion of 17 independent film campaigns including Sundance 2012 Best Director winner Middle of Nowhere and the re-release of 1983 Berlinale FIPRESCI Prize winner Ashes and Embers. Cooper also manages ARRAY @ The Broad, an on-going film series featuring classic and contemporary films curated with an eye toward the intersection of art, history, and cultural identity. Prior to this position, Cooper was the Marketing Coordinator at Columbia College Chicago's Portfolio Center while completing an M.F.A. in Film and Video Production. Her career in media began as Program Coordinator for the Radio Television Digital News Foundation's Journalism Ethics Project. As an alum of University of Maryland College Park, she holds a B.A. in Economics and also studied at the University of São Paulo in Brazil. Cooper previously served on the Metropolitan Board of the Chicago Urban League's Executive Board and is a Film Independent Project: Involve Fellow; which upon conclusion of the program she was named the 2011 Barbara Boyle Scholar.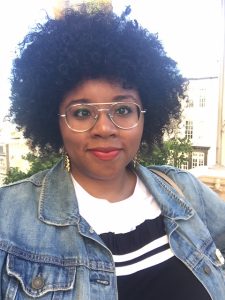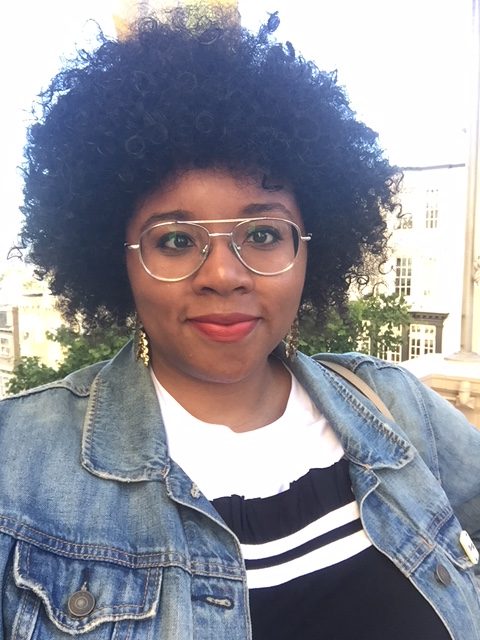 Lauren Domino
Producer
Lauren Domino is a producer and writer. She produced the short film "Alone" (NYT OpDoc) which won the Short Film Jury Award: Non Fiction at the 2017 Sundance Film Festival. Her work as a producer also includes Black Folk Don't (PBS), "Like" (Field of Vision, SXSW), "The Older Fish" (Time Inc., Killer Films), "Intersection" (Frameline, ABFF), and American Rhapsody (Aubin Pictures). Her work as a writer includes the short film "Intersection" and the feature film Paper Chase (Gunpowder & Sky) which will shoot this summer. With a passion for increasing the profiles of women and people of color in film, Domino has worked with the New Orleans Film Society to launch Emerging Voices, a mentoring initiative for people of color. The former director of the Columbia University Film Festival; she has produced branded content, photo spreads, and live events for The New Yorker, Elle.com, The Oscars, Microsoft, and Essence Festival. She is a 2017 Sundance Institute Creative Producing Fellow.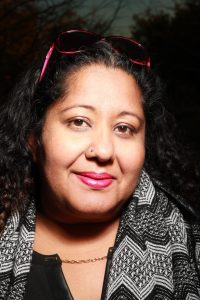 Jayeesha Dutta
Working Films
Jayeesha Dutta is a tri-coastal, nearly tri-lingual Bengali-American artist, activist, and strategist who leads the StoryShift initiative at Working Films. She is also part of the core leadership circle for Another Gulf Is Possible Collaborative, galvanizing the voices and experiences of brown (indigenous, latinx and desi) women from across the Gulf Coast working towards a just transition for our people and the planet. She is communications committee chair on Big Class/826 NOLA's board of directors. Jayeesha is an avid traveler, home chef, live music aficionado, loves being near (or in) any body of water. Jayeesha was born in Mobile, raised in New York, aged in Oakland and is deeply grateful to call New Orleans home.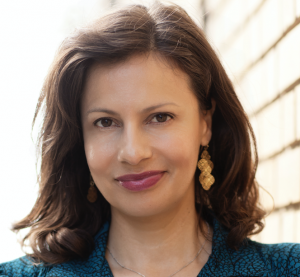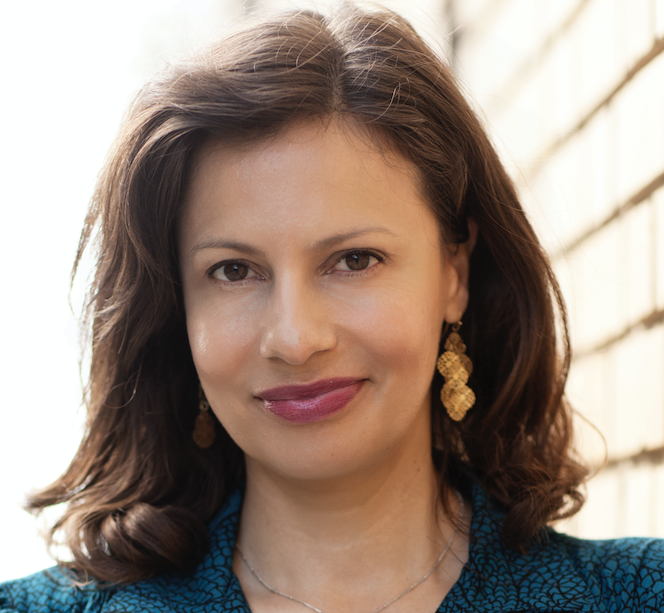 Locsi Ferra
Level Forward
Locsi Ferra is a prolific network builder who has dedicated herself to advancing equality and social good causes around the world. For the past 7 years, she led media engagement and social impact initiatives supporting documentary film and is now bringing her expertise to narrative projects as Advisor on Impact & Social Innovation for Killer Content and their new creative studio venture Level Forward in partnership with filmmaker and philanthropist Abigail Disney. At ITVS she served as Director of Distribution, Campaigns, and Strategic Partnerships where she produced multiple high impact campaigns for films including Half the Sky, The Invisible War, and Ted Talks on PBS. Locsi is an expert creator of multi-platform media initiatives using film as a tool for social change. She championed Women and Girls Lead, a multi-year campaign reaching 59 million viewers in the U.S., which scaled into a global program mobilizing communities in 5 social change countries. She is an established engagement professional and social impact entrepreneur with a successful track record for large-scale and community-based projects with Amnesty International USA, La Casa de las Madres, in addition to international development experience with UNPFA Nepal, and Paz Y Desarollo Vietnam. Locsi holds a Bachelor's degree in International Relations from San Francisco State University and Master's Degree in Gender and International Development from the Institute of Development Studies at the University of Sussex, UK.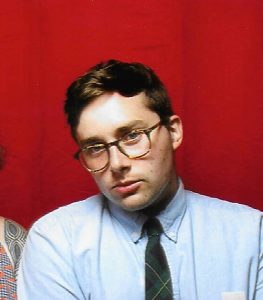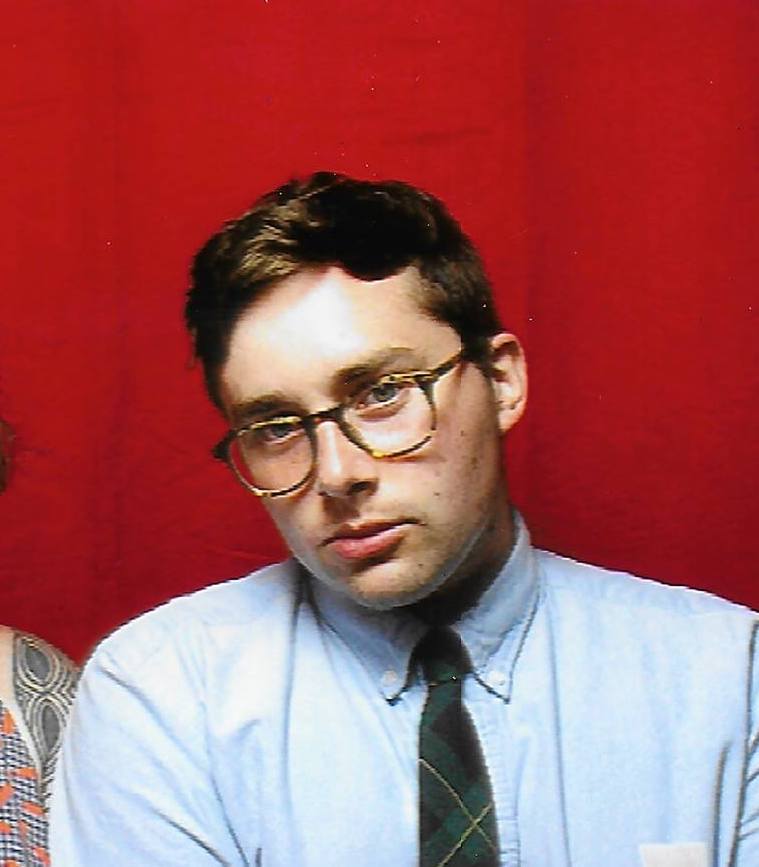 Graham Fine
The Film Sales Company
Graham Fine is Manager of Acquisitions at The Film Sales Company, the New York-based sales company that strategizes and secures distribution for independently produced films. Since its founding in 2002, The Company has successfully raised financing for and sold over 200 films to a diverse group of domestic and foreign distributors.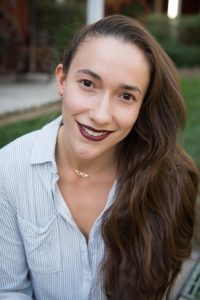 Jess Fusilier
Sundance Creative Distribution
Jess Fuselier is a community outreach, marketing, and data specialist living in Los Angeles, California. She recently joined the Creative Distribution Initiative as manager of research and education. At Sundance Institute Jess works to cultivate meaningful insights rooted in data transparency, in order to create resources that impact the sustainability of the independent film community at large. Originally a Texan with an early career as a professional ballet dancer, she concentrated her love of people, technology, and social purpose towards helping filmmakers target and engage their audience. She pioneered a community outreach program to connect film sets across the U.S. with the communities in which they operate and led efforts to support critical non-profit community service providers. An experienced coder, she has worked for several early-stage companies in Austin, and co-founded Young Women Who Code, teaching elementary age girls the building blocks of STEM education.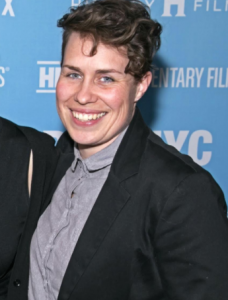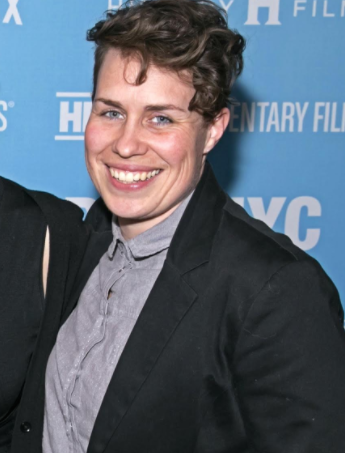 Elise McCave
Kickstarter
Elise McCave is the Director of Narrative Film at Kickstarter, where she works with filmmakers worldwide to build communities of support and bring their films to life. She was previously at BRITDOC, where she served as Deputy Director and oversaw Good Pitch.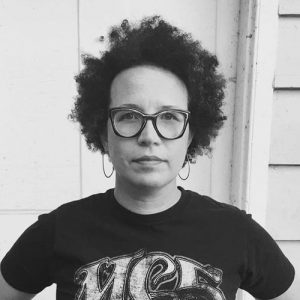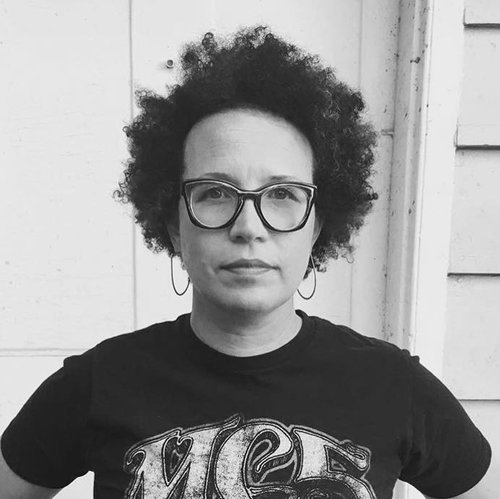 Darcy McKinnon
NOVAC
Darcy McKinnon is a documentary filmmaker and Executive Director of NOVAC, the New Orleans Video Access Center, which has supported community-based media in Southeast Louisiana since 1972. She is a co-founder of ALL Y'ALL, with Elaine McMillion Sheldon. McKinnon's work in documentary includes the film Maquilapolis and Live, Nude, Girls, UNITE! She produces documentary work with Southern filmmakers, and is currently in post-production on "Animals" a short documentary about New Orleans' love affair with a shoe; in production on "Neutral Ground" with CJ Hunt, a documentary about New Orleans' struggle to remove Confederate monuments; and in development on "Commuted" with Nailah Jefferson, which explores the impact of Louisiana's criminal justice dysfunctions through the portrait of the life of one woman, which just received development funding from Chicken & Egg.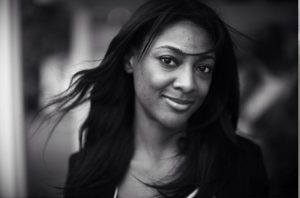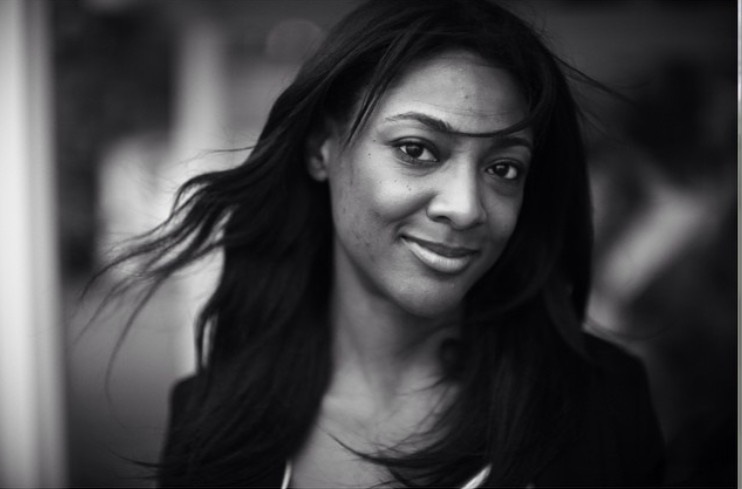 Jordana Meade
ITVS
Jordana Meade serves as Director of Distribution for the Emmy® and Peabody Award®-winning ITVS, leading content distribution strategy and operations for the organization and collaborating with senior teams to reimagine licensing solutions, business growth opportunities, and digital expansion, maximizing the long-tail success of documentary titles, brands, and partner filmmakers. Previously, Meade managed global distribution, sales, and marketing for Starz Entertainment's digital division, developing sell-in and sell-through strategies in support of acquisitions and original programming across worldwide platforms, spearheading the digital sales, placement and home entertainment marketing strategy for films including The Imitation Game, It Follows, Tumbledown, and Lion. She also worked with executive teams to evaluate content for inherent artistic value and commercial viability. Prior to Starz Digital Media, Jordana managed marketing and advertising programs for Cinedigm, one of the largest distributors of digital video content worldwide. Maximizing merchandising and sales tactics for a 50,000+ title library, Meade collaborated on theatrical and ancillary release strategies for Oscar® nominees The Invisible War, Chico & Rita, and Hell and Back Again, and helped launch digital campaigns for partners and key brands, including,  Docurama, Tribeca Film, and Sundance Institute. Meade began her career in operations and sales at Sundance Film Festival, then advanced to film exhibition, serving on the Board of Directors for Women in Film and Television–Florida and directing 360-degree marketing and publicity campaigns for Academy Award®-accredited film festival and theater the Florida Film Festival and Enzian. Nothing excites Jordana more than the sum of a good story, a dark room, and a box of fresh, warm popcorn.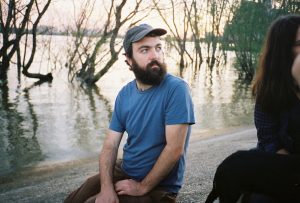 Josh Penn
Department of Motion Pictures
Josh Penn is a producer with the Department of Motion Pictures. He produced Beasts of the Southern Wild (2012), which won the Sundance Grand Jury Prize, the Caméra d'Or at Cannes, and was nominated for four Academy Awards (including Best Picture). In addition, Josh was nominated for Outstanding Producer at the 2013 Producer's Guild Awards. He has also held producing roles on PATTI CAKE$ (Sundance 2017), Western (Sundance 2015 Special Jury Prize Winner), The Great Invisible (SXSW 2014 Grand Jury Prize Winner,) and Contemporary Color among other films. Josh premiered two projects at Sundance 2018: Monsters and Men (Special Jury Prize for Outstanding First Feature) and the live documentary A Thousand Thoughts. Additionally, Josh has been a leading member of the Court 13 collective for over a decade. Outside of his work in film, Josh was previously the Michigan New Media Director for President Obama's 2008 campaign and a Senior Digital Program Manager for the 2012 re-election campaign.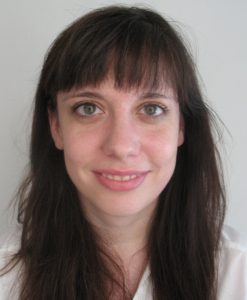 Lindsay Peters
Frontières
Lindsay Peters is the Executive Director of Frontières, a co-production market and networking platform for the genre film industry, co-organized by the Fantasia International Film Festival and the Marché du Film – Festival de Cannes. She has over 10 years of experience in international festival management and film programming, with past positions at the Toronto International Film Festival, the Canadian Film Centre, Fashion in Film, and the Museum of the Moving Image. She is on the advisory board of the Overlook Film Festival and is a mentor for the Film Agency for Wales, the Nordic Genre Boost & Shudder Labs.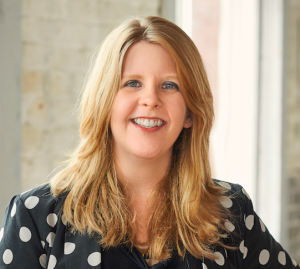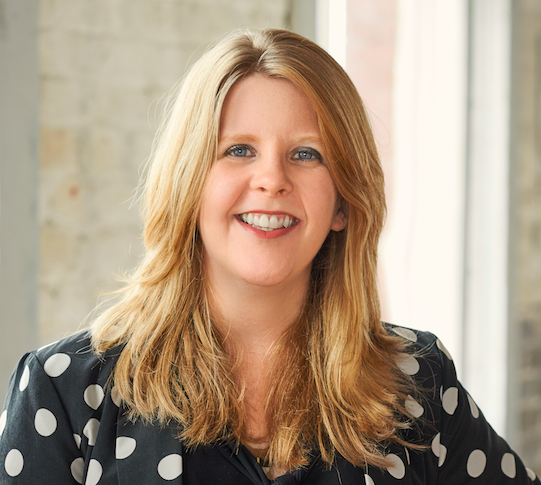 Jolene Pinder
#CreateLouisiana
Jolene Pinder is currently the Executive Director of #CreateLouisiana, an organization designed to champion indigenous Louisiana talent and support the entertainment industries that are integral to the region. Prior to this role, she served as the Executive Director of the New Orleans Film Society – the producer of the Oscar-qualifying New Orleans Film Festival – for six years. She also worked at Arts Engine in NYC as a documentary film producer and Director of the Media That Matters Film Festival. During this time, she was a member of the inaugural Collaborative Studio at UnionDocs in Brooklyn. Her work has screened at various venues and festivals around the world including Frameline, NewFest, Sarasota, and MoMA.

Maria Cherry Rangel
Cultural Organizer
María Cherry Rangel is the daughter of migrant agricultural workers and musicians who worked the land of many Southern states. A New Orleans based cultural organizer, philanthropy strategist, and curator with 13 years experience at the forefront of the arts and culture sector, her organizing and advocacy is focused on building spaces for the most marginalized to create work, and redirecting resources to communities of color as a matter of justice. As Co-Founder of Mangos with Chili (2006-16), she developed the work of over 150 queer and trans artists of color, initiated dialogue around bias in arts funding and practice, and ushered in a new era of possibility for QTPOC centered arts and culture. She has led several efforts to help arts funders move towards more equitable funding practices, including serving as the inaugural Equity Auditor for the 2017 MAP Fund grants panel, co-authoring Ford Foundation's Arts and Culture Scan of the South report (forthcoming), and leading Foundation for Louisiana's arts and culture strategy. She leads with her lifelong commitment to making a place at the table for everyone and ensuring that the work of underrepresented artists is lifted up, recognized, and always possible. She is a 2018 Intercultural Leadership Institute Fellow and serves on the boards of the Queer Cultural Center, the New Orleans Queer Youth Theater, and Peacock Rebellion.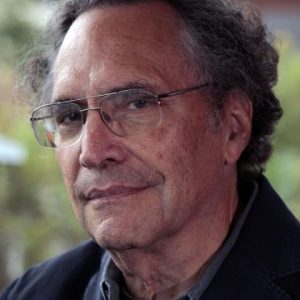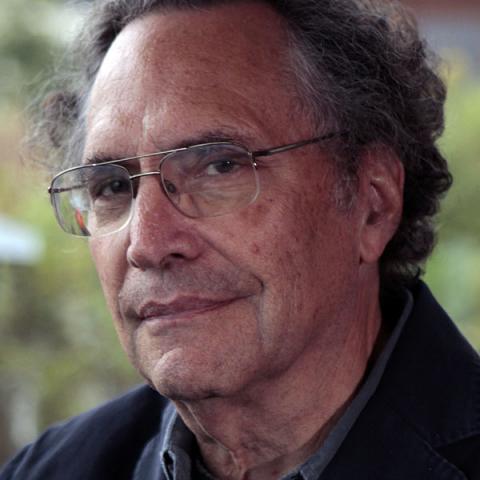 Gordon Quinn
Kartemquin
Artistic Director and co-founder of Kartemquin Films, Gordon Quinn has been making documentaries for over 50 years. With his first film Home for Life (1966) Gordon established the direction he would take for the next five decades, making cinéma vérité films that investigate and critique society via the unfolding lives of real people. At Kartemquin, Gordon has created a legacy of making high-quality, social-issue documentaries such as Hoop Dreams (1994), The New Americans (2003), and The Interrupters (2011). A lifelong-supporter of public media, Gordon helped establish the Indie Caucus to champion independence and diversity in public television and led the charge to create the Documentary Filmmakers' Statement of Best Practices in Fair Use. Gordon has served on the boards of The Illinois Humanities Council, Chicago Access Network Television, and The Public Square Advisory Committee. In 2015, the IDA awarded Gordon its Career Achievement Award, honoring his services to documentary filmmaking.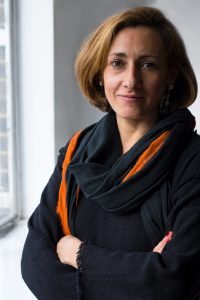 Marta Ravani-Lorber
Protagonist Pictures
Marta Ravani-Lorber has worked in production and international sales for well over a decade. She has helped finance and distribute films within production companies and in concert with international sales agents both in France and England. She is currently Director of Digital, TV and Video Sales at Protagonist Pictures, an international finance, production, and sales company with a proven track record in outstanding films and commercial successes. Based in the UK, the company handles films from around the world, maintaining a strong focus on filmmakers with exceptional vision and storytelling skills.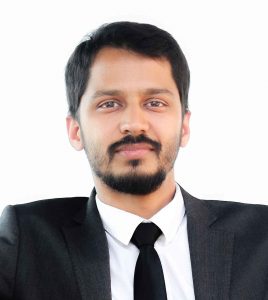 Shrihari Sathe
Producer
Shrihari Sathe is an independent producer and director. His feature directorial debut, Ek Hazarachi Note (1000 Rupee Note), has received over 30 awards. Sathe is a 2013 Sundance Institute Creative Producing Fellow and has received fellowships from the HFPA, PGA, IFP, Film Independent, and The Sundance Institute. He produced Jaron Henrie-McCrea's Pervertigo, Eliza Hittman's It Felt Like Love, and Elisabeth Subrin's A Woman, A Part. He co-produced Partho Sen-Gupta's Sunrise, Afia Nathaniel's Dukhtar, Anthony Onah's The Price, Eliza Hittman's Beach Rats, among others. He is currently in post-production on three feature films. Sathe is the recipient of the 2016 Cinereach Producer Award and is a Trans Atlantic Partners fellow (2013) and Cannes Producer's Network fellow (2014, 2015, 2016). Sathe is an Adjunct Assistant Professor and Production Advisor at Columbia University.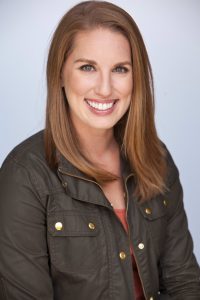 Elizabeth Lodge Stepp
Department of Motion Pictures
Elizabeth Lodge Stepp is a producer with the Department of Motion Pictures and an actress based in Austin, Texas. She was a 2016 Sundance Feature Film Creative Producing Fellow with the film Monsters and Men, which premiered at the 2018 Sundance Film Festival and won the U.S. Dramatic Special Jury Award for Outstanding First Feature. In addition, she produced the documentary Brimstone & Glory, which was named one of the Top 5 Documentaries of 2017 by the National Board of Review and was nominated for 4 Cinema Eye Honors awards. She also produced the documentary Kerri Walsh Jennings: Gold Within which premiered on NBC in 2016, and co-produced Knight Of Cups (2015) and Song to Song (2017), both directed by Terrence Malick.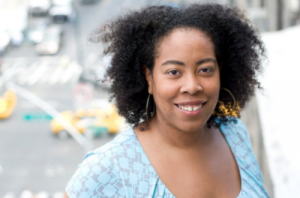 Angela Tucker
Tuckergurl LLC
Angela Tucker is an Emmy-nominated producer, writer, and director. Her directorial work includes Paper Chase, a teen comedy in pre-production with Gunpowder and Sky; All Styles, a dance movie in post production starring Fik-Shun (So You Think You Can Dance) and Heather Morris (Glee); Black Folk Don't, a documentary web series in its fourth season featured in Time Magazine's "10 Ideas That Are Changing Your Life" and (A)sexua,l a feature-length documentary about people who experience no sexual attraction that streamed on Netflix and Hulu for four years. She is in her sixth year as Series Producer of the PBS strand Afropop and was Co-Producer on The New Black. Previously, she was the Director of Production at Big Mouth Films, a social issue documentary production company. There, she worked on several award-winning documentaries, including Pushing the Elephant (PBS' Independent Lens). In 2006, she co-founded TuckerGurl LLC, a production company passionate about telling compelling and irreverent stories about underrepresented communities. Tucker was a Sundance Institute Women Filmmakers Initiative fellow. She received her MFA in Film from Columbia University.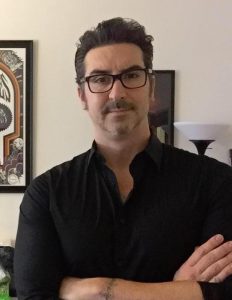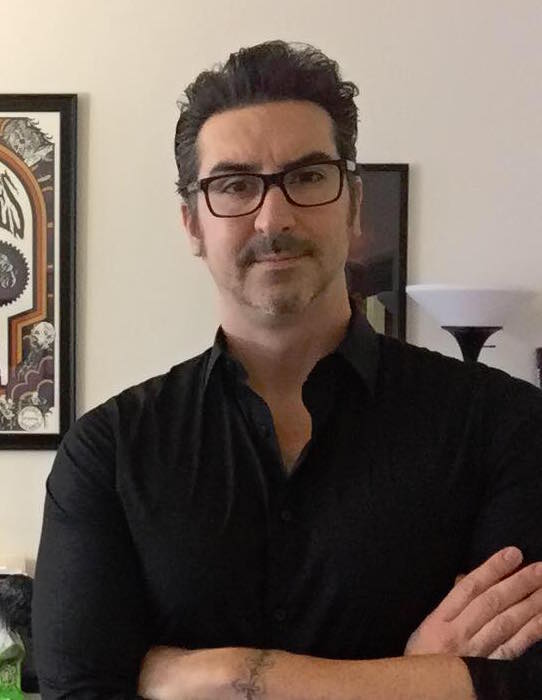 Ryan Turek
Blumhouse Productions
Ryan Turek is the VP of Development in Blumhouse Productions' feature films division. He's also the co-host of the podcast Shock Waves. His break into the business came in 2000 when he became a journalist who specialized in the world of horror writing for Fangoria and Rue Morgue magazines. In the world of online, he co-founded DreadCentral.com and ran the popular horror website ShockTillYouDrop.com for several years. You can hear on film commentaries for Chopping Mall and The Blob remake.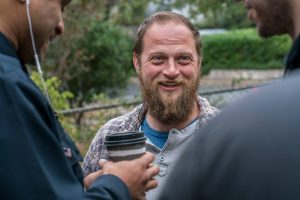 Benjamin Wiessner
ornana films
Benjamin Wiessner is a producer based in Durham, North Carolina. He was named to Filmmaker Magazine's 25 New Faces of Indie Film in 2012 as part of the small collective ornana films. He has produced over a dozen short films in both hand-drawn animation and live action, with awards at festivals like SXSW and Sundance. He has also worked on ten features, including producing Thunder Road, winner of the 2018 Narrative Feature Grand Jury Prize at SXSW in 2018. He has been praised for his wily producer's finesse with fire extinguishers.