Emerging Voices Directors Lab
Emerging Voices Directors Lab
The Emerging Voices Directors Lab, an initiative of the New Orleans Film Society, was created in 2014 for filmmakers of color in Louisiana to gain greater access to gatekeepers and to promote the unique perspectives and cultures of Louisiana to the rest of the country, and the world.
The program has expanded over the years from a mentorship program taking place primarily during the annual New Orleans Film Festival to a full-year program that begins with a four-day lab in the spring followed by ongoing one-on-one mentorship and periodic convenings of the cohort for workshops and peer support. 
---
Applications are closed for the 2023 Fellows 
---
Emerging Voices Directors Lab 
All filmmakers will be assigned a mentor based on their interests and needs. The program will kick-off with a  four-day lab centered around feedback sessions in which each filmmaker will have time to share their project, workshop materials such as story ideas, work samples, rough cuts or script excerpts. These sessions will be centered around the specific needs of the filmmaker. Fellow cohort members, assigned mentors and other industry advisors will provide thought partnership and feedback.
This year's four-day lab will all be virtual and will take place over Zoom. 

Participating filmmakers will receive a $2,000 grant to support their project. 
Mentors will continue to provide one-on-one support, 6-8 months following the lab. 
Between 6-8 filmmakers will be selected for this year's program. 

The current cohort and program alumni are offered optional professional development opportunities and other ongoing support throughout the year. 
Emerging Voices Incubator Lab 
For filmmakers participating in the Emerging Voices Directors Lab, select narrative projects that meet eligibility requirements will be invited to participate in the Emerging Voices Incubator Lab which will be centered around table reads organized in collaboration with NOFS staff following the four-day lab. 
To be eligible for the Emerging Voices Incubator Lab, you must be a director/writer or a director, working with a writer, on a short or feature narrative project in the script development phase only. This track will provide additional support for directors/writers and director and writer teams for narrative projects to move towards script completion. 
The Emerging Voices Incubator Lab was developed in 2021 in response to the overwhelming number of submissions for narrative projects in the script development phase. 
Key Dates 
December 1, 2022: Call for Submissions opens 
January 16, 2023: Submissions deadline (11:59pm CT)
March 3, 2023: Notification of selected filmmakers 
April 18-21, 2023: Emerging Voices Directors Lab 
May 2023: Emerging Voices Incubator Lab table readings – dates TBD
May – December 2023: One-on-one mentor meetings 
November 2-7, 2023: Attend New Orleans Film Festival 
Eligibility 
The Emerging Voices program is open to Black, Indigenous, Persons of Color (BIPOC) directors currently residing in Louisiana only. Proof of residence is required. 
The Emerging Voices program is open to filmmakers who are directing a project that is actively in development, pre-production, production or post-production. 
The Emerging Voices Incubator Lab is for director/writers or directors, working with a writer, on a short or feature narrative project in the script development phase only. Applicants interested in the Emerging Voices Incubator Lab are required to submit a 10-page excerpt of the draft script as a project work sample in the application. 
Applicants must be the director or co-director of their project. They may also additionally identify as producers, writers, editors, DPs, etc. 
Co-directors may apply and should submit one application. Please note that each co-directing team will receive $2,000 total for their project. Additionally, only one mentor will be assigned to the directing team.   Projects will be allotted the same amount of time to workshop their project during the lab.
Applicants must have a narrative or documentary project (shorts, features, or web-based), or a new media project (VR/360, Installation, etc.) in the development, pre-production, production, or post-production stage.  
Projects must not be picture-locked by the time of the lab and may not premiere before June 2023.  
Applicants must be available to participate in the Emerging Voices Lab April 18-21, 2023 which will take place during daytime and possibly evening hours.  
Applicants must be the sole rights holder of this project and have full editorial control of their project. 
If a prospective applicant does not meet the targeted demographic criteria defined for any of our filmmaker programs, NOFS will accept an application and evaluate the applicant based on merit/strength of the proposed project with which they are applying. 
Evaluation Criteria 
Applicants who can demonstrate that their project is viable and is actively being developed or are in production are given preference.
Applicants who submit a project work sample, giving a clear vision for the project, are given preference. 
Applicants who can articulate a clear need and desire for mentorship, feedback and/or thought partnership around specific areas of their project are given preference. Such areas may include feedback on story development, script, work samples and rough cuts, but could also include areas such as funding, producing and distribution. 
We encourage applicants to build production teams with inclusivity in mind, ensuring a plurality of perspectives and exhibiting a commitment to a more diverse creative landscape.
We seek work that has a strong point of view and a unique artistic voice. We celebrate innovative work that, in its form and construction, offers a rebuke to conventional means of storytelling and forges new storytelling pathways.
We believe that important insight and nuance result when filmmakers tell the stories that they're closest to: films inspired or informed by their own lived experiences, or about communities of which they are a part. We hold artists accountable to respecting the subject matter of their work, including the individuals, cultures, and communities they are addressing.  The applicant's connection to the story and the community they are working with will be taken into consideration. 
Please refer to our full list of programming practices for a more detailed description of the values that help to inform our evaluation criteria for our filmmaker lab programs as well as our curatorial work. 
Applications will be reviewed by an independent panel and will be scored according to the following criteria:
Originality, vision and connection to the project (20%)
Does the project have a unique vision and perspective? Do the work samples support the description and artistic approach of the project? What are the filmmakers' connection to the story? Is the story being crafted with care and respect?
Ability to execute the project (20%)
Does the applicant's past body of work demonstrate an ability to execute the current project? Does the project have a reasonable budget? Does the project have committed collaborators? Is there a clear plan for current and future phases of the project?
Willingness to learn and contribute to the cohort (20%)
Do they demonstrate a need and willingness to learn? Will they contribute and support other members of the cohort? How engaged will they be in the lab?
Ability to leverage the opportunity (20%)
Is the project developed enough to take advantage of the lab? Is the applicant in an ideal place in their career to receive mentorship from an industry advisor?
Connection to place (20%)
How long has the applicant been in Louisiana and the South? Do they live part time in Louisiana? How connected are they to the community? Is their work focused on Southern stories?  
---
Click Here – Apply Here To Be A 2023 Fellow!
Applicants are required to submit an application by January 16, 2023 (11:59pm CT)
You will not be able to save your application while in progress. We recommend that you prepare your answers to the questions in a separate document, then copy and paste your answers into the form.
Please note that the maximum word count listed next to the questions is not a required length. Responses may be briefer and we encourage you to be succinct.  
To help you prepare your application, please refer to this 2023 Emerging Voices Application Checklist for all of the questions and supporting items that are required in the application form. Please have these items prepared before filling out the application.
---
Sponsors

Emerging Voices Directors Lab 2023 Fellows and Projects
Ashlyn Guidry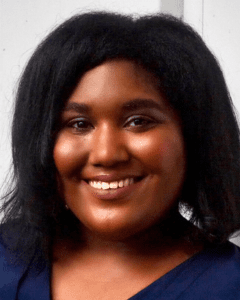 Ashlyn Guidry is a film production graduate student at the University of New Orleans. She loves directing, writing, and producing films along with consuming anything and everything related to film. She is currently working to create a feature script. Her films focus on the idiosyncrasies of race, culture, sex, economy, and life while straying away from the usual narratives of trauma, learned helplessness, and ego. She wants to explore comedy and drama with an emphasis on the ironies of life with a dash of fun and exploration of different taboo topics such as sex.
Project: Pussy Poppers (Narrative Short)
Mia seeks her first orgasm as she can give pleasure but not receive it, leading to misadventures, sex, and self-discovery.
Chasah West and Charliese West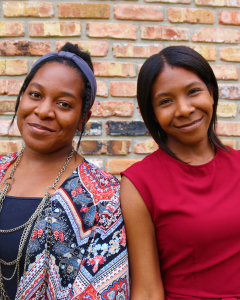 Sisters Chasah West and Charliese West are a creative duo. They're of Louisiana Creole heritage but grew up in South Africa, Zambia, and various states in the USA. In 2022 they co-directed their first short film, Heritage. The script was a Phoenix Film Festival finalist pick before being filmed in the Fall. They love writing action, sci-fi, fantasy, and dramedy stories. Their scripts have been placed in a handful of film festivals and screenwriting contests, including the Austin Film Festival (2nd Rounder 2021), the New Orleans Film Festival Louisiana Screenplay (Top 5 2019), and the Louisiana International Film Festival Screenplay Competition (Finalist 2019).
Project: Gut Feeling (Narrative Short)
A woman's life is turned upside down when a watermelon seed takes root in her stomach.
Da'Jana Florent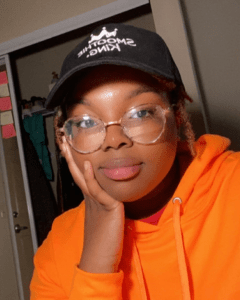 Da'Jana Florent is an award-winning native New Orleans filmmaker. She made her directing debut with the short film "Like a Ship Without a Sail" in collaboration with the House of Young, an acclaimed digital media production company founded by native New Orleanian and fellow Emerging Voices Lab alumni Ejaaz Mason. The film won the grand prize in the 2019 Louisiana Film Prize Junior competition. Da'Jana's work aims to combine her passion for music and lyrical storytelling with a fresh take on what it truly means to be from New Orleans.
Project: NEW Orleans Made (Narrative Short)
A young female rapper sees all the senseless violence and uses what she knows best to fix it.
Lemar Arceneaux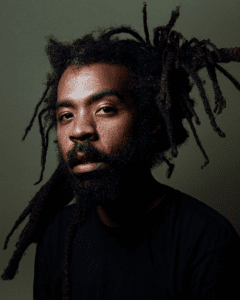 Lemar Arceneaux is an artist both born and based in the greatest city on earth, New Orleans, LA. His work is motivated by the opportunity to capture rare moments of genuine human expression. In life, we each have a unique upbringing, but regardless of our backgrounds, circumstances or experiences we share similar emotions. It's these emotions that allow an image to say what words cannot. Lemar's ultimate goal is to grant the observer an opportunity to empathetically connect with the subject.
Project: Untitled (Documentary Feature)
NOLA Rastaman eludes police and lives freely in the Jamaican hills for over a decade until deciding to face his charges.
Luke Harris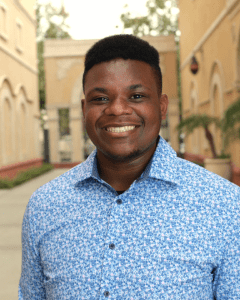 Luke Harris is a New Orleans native and a graduate of the USC School of Cinematic Arts. He created his own production company, Lucky Luke Productions. He wrote and edited "The First Day of Being Black", a Jury Award winner at the DGA; and co-wrote and co-produced a show that's a finalist at the Television College Emmy. He was a finalist at the NOFF 2022 South Pitch, and his short film "Tambou" won the #CreateLouisiana Grant and premiered at the 26th New Orleans French Film Festival. He was selected to be the director of NOVAC's 2023 documentary cohort.
Project: Stuffed (Narrative Feature)
After weight loss surgery, a woman must navigate new challenges to avoid reverting to her previous weight.
Owen H. Dunne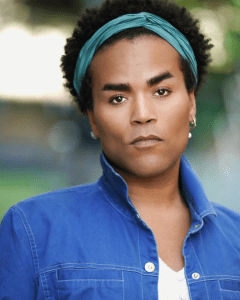 OHD is a multi-disciplinary artist that strives to explore the in-between moments in life.
Project: Don't Call Me Daddy (Narrative Short)
A black father comes to terms with his sons coming out.
Emerging Voices Directors Lab 2022 Fellows and Projects
Juicebox Burton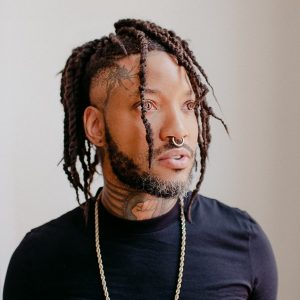 Juicebox P. Burton (They/She) is a black, gender-fluid, multi-disciplinary artist living in New Orleans. They are world-builder who frames narratives of trauma in the context of horror and sci-fi in order to heal the collective spirit of the black community. Their work gains its power from its self-taught nature, fostering the collaboration of other creators of color/Black creators whose collective story combats the aristocratic gatekeeping of the mainstream art industry. In 2017 Juicebox became co-owner of Studio Lalala, a Black and trans mixed media production company that utilizes a DIY philosophy to collectively produce the visions and voices of their community.
Project: How Lovely Everything Is (Narrative Short)
A man with the superpower to create new worlds embarks on an adventure that questions all he knows.
Ejaaz A. Mason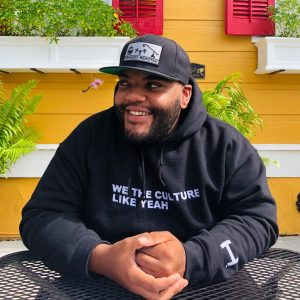 Ejaaz began his film career as a grip and electrician before moving into the camera and production departments. He worked with Oscar-winning cinematographer Sean Bobbitt on Spike Lee's 2013 film 'OldBoy' and has produced and/or directed projects for brands such as Dove, Crown Royal Whisky, Atlantic/Warner Music Group, Coca-Cola, AOL, and Google. Some of his cinematography work is featured in the upcoming HBO documentary "Katrina Babies" directed by Emerging Voices alumni Edward Buckles. In 2020, he co-founded the non-profit organization Lede NOLA which trains young people from historically underrepresented communities how to be storytellers. In 2021, Ejaaz was named one of Gambit Weekly's 40 Under 40.
Project: Black Suit: Sewing [HER]story (Documentary Short)
An iconic New Orleans Mardi Gras Indian must leave her beloved city but not before ensuring her legacy is solidified.
Zensuke Omi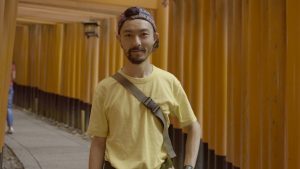 Zensuke Omi's background is in documentary filmmaking and journalism. Omi started his own video production company XYZ PRISM Video Productions in 2018. Ever since the inception of his business, he has worked on numerous television shows, music videos, and documentary films as an owner-operator. Some notable work include working with Lizzo with a New Orleans local filmmaker Zuri Obi on an HBO documentary film coming out next year. Also, Zensuke has worked as a director of photography on New Orleans' based band, Hurray for the Riff Raff, collaborating with a New Orleans based artist Lucia Honey.
Project: Disorientation Vol. 3 (Documentary/Narrative Feature) 
Emulation of being Asian in the US is experiencing otherness.
Andy Sarjahani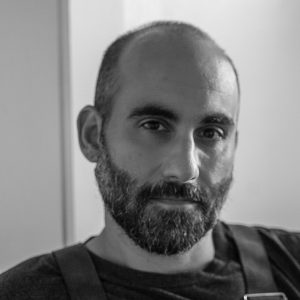 Andy Sarjahani is an American-Iranian documentary filmmaker and cinematographer raised in the Ozarks of Arkansas. He is interested in people, our relationship to place, and how that shapes our worldview. He holds an MS in Sustainable Agriculture/Food Systems from Montana State University and left academia in 2012 to tell stories with a camera. He worked on the critically acclaimed documentary Tower (2016) and his work has been featured in VICE, WORLD Channel, Outside, Rock & Ice, and Big Sky Documentary Film Festival. His work has been supported by ITVS, DOC NYC, New Orleans Film Society, Arkansas PBS, Asian Doc Network, and Video Consortium.
Project: Untitled Iranian Hillbilly Project (Documentary Short)
Raised in the Ozarks, the son of a Muslim Iranian father and Southern Baptist mother attempts to make sense of the divides between his two worlds.
Bianca Siplin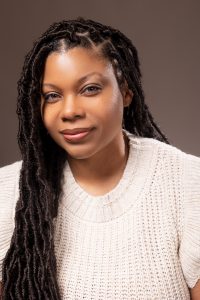 Bianca Siplin (she/her) is an award-winning filmmaker based in New Orleans, Louisiana. She is the Founder/CEO of Inner Phoenix Productions, board member of Women in Film and Television (Louisiana), and a member of Ava Duvernay's Array Crew. She is committed to creating stories that celebrate, acknowledge, and empower women through a historical and narrative lens. She is currently in post-production for her film "We Must Save Our Schools," which follows three women at the start of school integration in New Orleans in 1960. She recently directed a short film "Flora's Spell" that won best experimental film in the California International Film Festival. Her screenplays "The Grimalkin Society" and "Forever Here" were finalists in Hollywood Just For Shorts competition and Portland Screenplay Awards. She lives by the motto: "There are no rules to a creative experience. You have to experiment."
Project: Our Own Normal (Narrative Feature)
A broke and unambitious plus-size woman discovers her passion while babysitting an Afrocentric white teenager and her younger fashionista brother.
Cory St. Ewart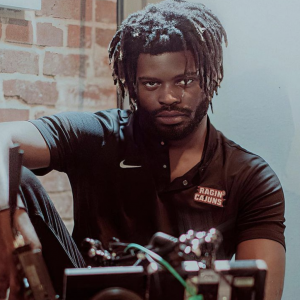 Cory St. Ewart, pronounced (SAHN-EH-WAHRT), is a filmmaker based in Lafayette, LA. He holds a BFA in Digital and New Media Art from the University of Louisiana at Lafayette. His films explore racial identity, interracial relationships, and self-discovery with a propensity for comedic undertones. He is a recipient of the 2021 ArtSpark Grant, as well as the 2017 Backstory Screenwriters Grant. St. Ewart also is the creator of AcadianaBlack; an online store dedicated to selling clothing promoting diversity and Black heritage within Cajun country. He is a former resident artist at Basin Arts located in downtown Lafayette and has been a part of multiple visual arts exhibitions across the Acadiana region.
Project: The Negro & The Cheese Knife (Narrative Short)
Have you ever heard of a Black man with a cheese knife? Unfortunately for Antione, neither have the police.
---
Emerging Voices Incubator Lab 2022 Fellows and Projects
Cierra Johnson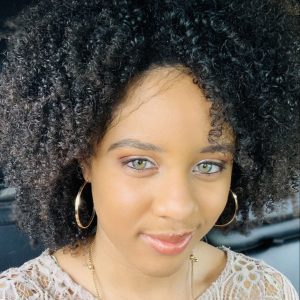 Cierra is a filmmaker and storyteller born, bred, and based in New Orleans. She has a BA in English with a minor in Digital Filmmaking from Loyola University New Orleans. Developing a love for storytelling at a young age, she has written stories primarily in speculative fiction genres for a young adult audience. Through filmmaking, she hopes to explore stories that often go untold through perspectives that often go unheard. Her debut film, "Looking at the Edges", a short documentary about New Orleans East, was an official selection of the Crescent City Film and Arts Festival and the Black Film Festival of New Orleans.
Project: The Last Golden Hour (Narrative Short)
A young black girl grapples with her acceptance of reality amid a recent horrific event that makes the world seem bleak.
Maya Pen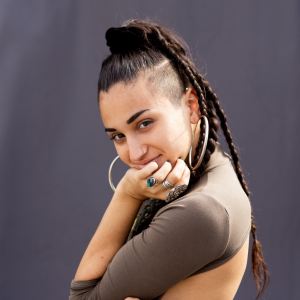 Maya is a self-taught artist from Philadelphia, based in New Orleans. She works across various mediums, including film, special effects, mask-making and puppetry, theater creation, installation arts, music, and creative writing. She works in the realms of magical realism and science fiction, concerned with myth-making in relation to tangible and ethereal borders, dying earth, and collective practices. She has a strong foundation in cooperative environments grounded in shared space, equipment, educational resources, opportunities, and worker ownership.
Project: Flammable Water (Narrative Feature)
Threatened by the Boars and their wasteland, a family of Foxes must leave behind their cultural legacy, or risk losing their lives.
Gian Smith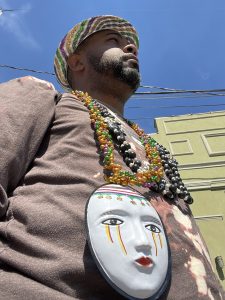 In 2015, following the release of his web series "open mike" Gian Smith released his short film "The Adulterer" which screened in over 20 film festivals and won several awards and nominations including the prestigious Remi award at the 49th Worldfest-Houston International Film Festival and "Best Short Narrative" at Festival of Cinema NYC in 2018. He was nominated for the Ellen Sandor award, the top prize at the 2018 Black Harvest Film Festival for his film "love tap" which was made with a grant from the Gene Siskel Center in Chicago. He has since completed two more short films including "Tucker's War" which won Best Film at the Black Art & Film Festival. In 2018, Gian founded the Black Film Festival of New Orleans and currently serves as festival director.
Project: The Capitalist (Narrative Short)
The house loses as opponents match wits during the heist of a drug lord's underground poker game. 
Nolam Plaas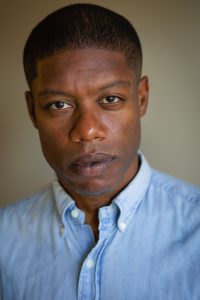 Nolam Plaas was born and raised in the River Parishes, and around New Orleans and went to Destrehan High School and Southern University in Baton Rouge. Plaas majored in History but chose an acting career instead. Plaas did a few theater productions in college and was accepted into the prestigious MFA program at American Conservatory Theater in San Francisco and since then has done theater shows on both coasts. During the pandemic, in an effort to make his film dreams come true, Plaas invested time into writing projects for himself. He always loved movies and spent time writing pieces for himself, so that he could, not only just act in them, but expand his creative vision as a film artist.
Project: This Weary Flesh (Narrative Short)
A 6-year-old boy's life changes unexpectedly and tragically when his mother, Virginia, moves her boyfriend into their home.
Emerging Voices Documentary Lab, March 9-12, 2021
Carl Harrison Jr.

Carl Harrison Jr. is an independent director, writer and producer whose documentary and narrative fiction work address themes of race, freedom, music and southern cultural traditions. His short films have been featured at film festivals across America including New Orleans Film Festival, Seattle Black Film Festival, Sidewalk Film Festival, Baltimore Black Festival and many others. His directorial debut, Straight Line, a narrative short is featured on Alaskan Airline flights. He recently received a 2019 Research and Development grant from the Southern Documentary Fund for his current project Eve's Garden.
Project: Eve's Garden (Documentary Feature)
The death of my great grandmother ignites an experimental cinematic voyage through history chronicling my family's fight for freedom.
Vashni Korin

Vashni Korin is a Director /Cinematographer with Caribbean roots from New York. She is best known for her dream-like music video direction and documentary work on various aspects of womanhood/traditions of the diaspora. Her work is rooted in shedding light on stories that connect spirit with everyday life. www.vashni.com
Project: Bloom (Documentary Short)
The New Orleans Baby Doll maskers are a pivotal yet overshadowed tradition of Black Mardi Gras that stemmed from Storyville, the former vice district in New Orleans, in the early 19th century. Five Baby Dolls of the Mardi Gras tradition paint a full picture of masking culture and how it operates as a vehicle for women to redefine notions of gender, sexual identity and freedom.
Jasmin Mara López

Jasmin Mara López is a journalist, audio producer, and filmmaker. Born in the U.S. with familial roots in México, her childhood was affected by issues experienced on both sides of the U.S.-México border. This instilled in her a strong passion for immigrant rights, youth empowerment, and social change. Jasmin received the Society of Professional Journalists' Excellence in
Journalism Award for her audio documentary Deadly Divide: Migrant Death on the Border, and has garnered support for her work from organizations like The Southern Documentary Fund, Tribeca Film Institute, Chicken & Egg Pictures, Third Coast, Ragdale, Creative Capital, IFP, Sundance Institute, Black Public Media, Firelight Media, and ITVS. www.silentbeautyfilm.com
Project: Papi (working title) (Documentary Feature)
Sentenced to life in prison at 18, Papi is released after nearly 30 years. This film explores the ways that incarceration shaped Papi's life, how he navigates a new and fast-moving world, and how he moves forward with life when another life was taken.
Brian Nelson
Nkem Big Chief Brian Harrison Nelson is one of the youngest known big chiefs in the history of the New Orleans Black Mardi Gras Indian Nation. In 2014 he was crowned a Nkem (royal chief), within the N'weh Nation of Cameroon, West Africa. Early in his film career at age 18 years old, Brian was selected as one of Sundance Film Festival's Generation Y young filmmaker honorees for a short film he wrote and directed entitled "Choices". Choices was a public service announcement which explored life in New Orleans from a teenager's perspective who refused to participate in crime, drugs and gang activity in order to be a Indigenous cultural leader within the Mardi Gras Indian and Social Aid and pleasure traditions. www.bigchiefbrian.weebly.com
Project: Hail To The Queens (Documentary Feature)
Five Black Mardi Gras Indian Queens of New Orleans must heal their communities of violence, drugs, and emotional pain while protecting the legacy of an age old tradition as leading women within a male dominated secret society.
Najma Nuriddin
Najma Nuriddin is an award-winning filmmaker with over 10+ years of experience as a filmmaker and educator. Her work is centered in domestic ethnography, ethnography telling socially and culturally relevant stories that focus on humanity and history. Najma was recently awarded research and development funds for her upcoming feature-length documentary film "You're Muslim?" from the Southern Documentary Fund. The Alliance for a Healthier World also awarded Najma the launchpad grant to develop her multimedia project that addresses period poverty. Currently based in Baltimore, Maryland, Najma is a filmmaker in residence at Johns Hopkins University. www.najmanuriddin.com
Project: You're Muslim? (Documentary Feature)
You're Muslim?" journeys with filmmaker Najma Nuriddin from her present as a nature-loving, dancing, and biking enthusiast back into her childhood in a predominantly white town to reconnect with her parents, her sense of community, and to redefine her place in the world as a modern Black, Muslim woman in America. 
Zuri Obi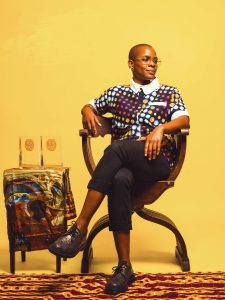 Zuri Obi is Haitian-American filmmaker based in New Orleans. As a cinematographer, she has worked with major production companies such as LiveNation and has shot with artists such as Solange and Lizzo. Her work has screened and won awards at several notable film festivals, including Sundance, New Orleans Film Festival, IndieGrits, BAMcinematek, and Festival d'Automne a Paris. She is currently a Sundance Documentary Lab fellow. Zuri is also founder of Femme Noir Films, a production company focusing primary on black diasporic stories rooted in ancestral perspectives from the American South and Caribbean.
Project: How to Breathe Underwater : a dreamlet (Documentary Short)
In this reverie of stylized vignettes, interwoven with found and archival footage, we situate within the resting spaces of black women and journey through the psyche of surviving a dream.
Philip Williamson
Philip H. Williamson Jr. Bio: Director at NBC Philadelphia and Director/producer at New Orleans based Colored Section, Williamson played a role in productions: Greenlight, selected for The New Orleans Film Festival 2015 and placed third in the Annual PBS Online Film Festival held in 2016. Williamson also received the Magnifying Glass Fellowship in 2016 & 2017 for the short documentaries, "After Claudetteia" and "The Fire Next Time…" also receiving the Princeton Tiger Award in 2018. www.bcbhfilm.com
Project: Who In Da Mornin (Documentary Feature)
Family groups navigate life as COVID-19 shuts down the annual Junkanoo festival as well as most of the Bahamas, for the first time since its inception.
---
Emerging Voices Narrative Lab, April 6-9, 2021
Ahmed Siddiqui
Ahmed Siddiqui is an award-winning Screenwriter and Director from New Orleans, LA. He is a first-generation Indian-Pakistani American who explores the convergence of his heritage and his citizenship through subverted imagery, dramatic dialogue, and discussion inducing stories. His script In Their Hearts Was A Disease won best Louisiana screenplay at New Orleans Film Fest and his script Cairo was in the top 15% for the Nicholl Fellowship. He is also the writer/director of 'Bixby' and the author of the book 'My Hero is Muslim.' Ahmed also loves to podcast, direct music videos and enjoys cooking in his free time. www.ahmednsiddiqui.com
Project: Iffy (Narrative Feature)
An American Muslim uses questionable weight-loss pills during Ramadan to reach enlightenment and acceptance from the family that estranged him.
Alejandro de los Rios
Alejandro de los Rios is an award-winning Cuban-Venezuelan writer and filmmaker based in New Orleans who has worked with the New Orleans Saints & Pelicans, Warner Brothers, MGM, HBO, A&E Networks, Netflix, ESPN, NFL Network and FOX Sports. Alejandro directed "Distant Mardi Gras" which premiered at the 2020 New Orleans Film Festival. He was the series director of "9 for No. 9," a 9-part documentary on New Orleans Saints quarterback Drew Brees. He won 'Best Editing' & 'Best Sound Design' at the 2015 New Orleans 48 Hour Film Fest and was named to the New Orleans Film Festival's Emerging Voices Program in 2017. He directed and starred in the short film "Jalapeño Andretti," which premiered at the 2017 Cinema on the Bayou Film Festival. www.fromtheriverfilms.com
Project: Monumental (Narrative Feature)
A New Orleans city contractor and his crew face death threats and racist violence as they covertly plan to take down the city's confederate monuments.
Daniela Capistrano
Daniela Capistrano (She/They) is the Founder/CEO of DCAP MEDIA, and on the board of Fund 17 (2020-2022), supporting New Orleans entrepreneurs. Daniela was a 2016 NOFS Emerging Voices cohort member, and is passionate about supporting filmmakers in the Gulf South while developing their voice as a screenwriter. Daniela has lived in New Orleans since 2013, and has worked in Film & Television since 2006. Prior to their Fund 17 board service, Daniela served on the NOFS board from 2019-2020. They identify as queer/non-binary/latinx/survivor/storyteller. www.dcapmedia.com
Project: LUZ (Web Series / Episodic)
Luz, a young undocumented dominatrix/tech prodigy, finds her life turned upside down after rescuing a boy from a depraved client.
Eritria Pitts
Eritria was born and raised in New Orleans. She wears many hats as a writer, producer, director, and performer…but if you ask her, she'll simply say she's a "storyteller." A former producer for Al-Arabiya and Al-Jazeera English, she has co-produced pieces from "Allah Made Me Funny–the Official Muslim Comedy Tour" to an interview with former President Jimmy Carter about his book "White House Diary". In addition, her role has brought her to the UN General Assembly and the World Economic Forum in Davos. But she left the newsroom in 2011 to pursue comedy "I wanted to laugh again." Her comedic narratives have been featured on nola.com and NPR. She is currently working on based on her life, driven by the duality of comedy and drama. www.eritriapitts.com 
Project: Terry + Sam (Web Series / Episodic)
Newly moved in couple, Terry and Sam, discover that there's still a lot of sh*t that they have to work through.
Fabiola Andrade

Fabiola Andrade is a filmmaker inspired by her multicultural heritage and interdisciplinary background. A graduate of the University of New Orleans MFA program in Film, her work focuses on themes of identity, coming of self, the surreal manifestations of trauma, and the of the so-called "ordinary life." In between her own projects, she contributes to other production teams and brainstorms alongside the New Orleans levee.
Project: The Invisibles (Los Invisibles) (Narrative Feature)
An immigrant journalist travels home after 15 years to investigate a story that will force her to confront her past.
Kenna Moore
Kenna Moore is honored to make her return to the stage as the new Associate Artistic Director at Le Petit Theatre Du Vieux Carre (aka Le Petit Theatre) located in the French Quarter of New Orleans. Award-winning filmmaker, Kenna received her BA in Theatre Performance and film studies from Louisiana State University in Baton Rouge, LA where she has worked with many theaters across the southern region including LSU Swine Palace, New Venture Theatre and the Edinburgh International Festival located in Edinburgh, Scotland. Founder and director of Ghost of Elysian Films, Kenna has spent the last eight years producing/directing a range of award-winning content including feature-length narrative and documentary films. Her work has been featured and screened at many festivals across the world including the Portland Film Festival, Festival de Cannes, Sundance Film Festival, Woods Hole Film Festival and the New Orleans Film Festival where she is a mentee of the Emerging Voices Program. No matter the project, Kenna's work has a common thread: Telling stories through the exploration of uncommon perspectives.
Project: Yummy (working title) (Narrative Feature)
An aspiring chef takes a gig with an online cooking show and discovers a dark underworld with no way out.
Lizzie Ford-Madrid
Lizzie Ford-Madrid is a writer and director born in San Pedro Sula, Honduras, and raised in New Orleans. Lizzie has a B.A. in Photojournalism from Loyola University New Orleans. She is an alumnus of the New Orleans Film Festival's Emerging Voices workshop, where she developed the pilot script for her series Token Empire.  Lizzie is also the copy editor of the Artisan Bryan bakery blog, which won a 2019 Saveur Blog award. Her short film, Sonnet 95, which re-imagined the Shakespeare sonnet as a 1940's noir featuring an all African American cast, was made in collaboration with The New York Shakespeare Exchange. Lizzie believes that every human being has an artistic and creative voice that should be nurtured.
Project: Token Empire (Web Series / Episodic)
When their suicidal singer speaks her mind, six dysfunctional bandmates finally get the attention they won't be able to handle.
Nicholas Manuel Pino
Nicholas Manuel Pino is a Chilean American writer, director, and D.P. committed to telling diverse stories. In 2018, he was awarded the "Emerging Voices" Fellowship from New Orleans Film Festival. He is currently in post-production of The Human Canvas, a documentary about body painter, Craig Tracy from the TV show Skin Wars, and on assignment adapting a novel to a feature which he's been scouted to write and direct. Aubrey Joseph(Marvel's Cloak and Dagger) and Nikki Blonsky(Hairspray) are set to star. His scripts have been awarded commendations from leading screenplay contests and his films have screened in festivals around the world. Commercially, He's directed content for brands including, Live Nation, Spotify, Sony Records, Modelo, and Southern Comfort. He's won "Best Music Video" and "Best Commercial" from Offbeat Magazine. Recently, Pino directed a Juan Lafonta f/ Big Freedia commercial that's been featured on Ellen, created a new category on Ridiculousness and was called "Iconic" by Fader Magazine. www.nicholasmanuelpino.com
Project: Lil Push (Narrative Feature)
The timid son of a slain rapper plots to steal a famous gangster-rappers cellphone to livestream his own music, but ends up with a chance to avenge his father's death.
Scott Sullivan
Scott Sullivan is a Baton Rouge based Writer, Director, and Producer. He is the owner Sulliscope Films, a company that produces narrative films and branded content. sulliscope.com
Project: Black Acres (Narrative Feature)
A paranormal investigator and a historian pry into a lesser-known historical event in a secretive rural town.
Zandashé Brown
Happily based in New Orleans, Zandashé Brown is a writer/director born-and-bred in and inspired by southern Louisiana. Her work raises a Black femme lens to the tradition of southern gothic horror. Brown's directorial debut, BLOOD RUNS DOWN, was one of five projects selected for the New Orleans Tricentennial Incubator Grant in 2018 and has gone on to screen at dozens of festivals in the US and abroad. Her short film in development, BENEDICTION, was one of five projects selected for the 2020 Through Her Lens: Tribeca Chanel Women's Filmmaker Program. Brown's past narrative and documentary work has been supported by Kickstarter, Create Louisiana, the New Orleans Video Access Center, and the New Orleans Film Society where she now serves as Artist Development Coordinator and Programming Manager. http://www.zandashe.com 
Project: Benediction (Narrative Short)
A broken woman's search for solace lands her at a black baptist church in rural Mississippi, where an eerie encounter leads her to unsettling truths.
Fabiola Andrade
Fabiola Andrade is a filmmaker inspired by her multicultural heritage and interdisciplinary background. A graduate of the University of New Orleans MFA program in Film, her work focuses on themes of self empowerment, identity, and the surreal manifestations of the so-called "ordinary life." In between her own projects, she contributes to other production teams and brainstorms alongside the New Orleans levee.
Project: It's Me, Sarah (Narrative Short)
After a scarring accident, a teenager loses her memory and gains a reconnection with herself.
Mentor: Derek Nguyen, writer, director, and independent producer.
Derek Nguyen is an award-winning writer, director, and independent producer. He wrote and directed The Housemaid (Cô Hầu Gái) (HKFilm Vietnam & CJ Entertainment), which was released theatrically by IFC Films in 2018 as well as in 22 different territories around the world. Derek is one of the producers of an American adaptation of the film currently in development at CJ Entertainment America and co-written by Oscar-winning screenwriter Geoffrey Fletcher (Precious).
––––
Milo Daemgen
Milo Daemgen is a New Orleans–based producer/director. He has produced music videos for artists like Mavis Staples, Arcade Fire, G-Eazy, Sweet Crude, and Big Freedia, and his short films and documentaries have played across national and international festivals including New Orleans, Mecal, Palm Springs, winning laurels at NOFF and winning a WEBBY for his documentary series The Heart of ICWA.
Project: Untitled Documentary is a series exploring how the history, politics, and society of New Orleans has shaped the lives of everyday New Orleanians today.
Mentor: Jacqueline Olive, independent filmmaker.
Jacqueline Olive is an independent filmmaker and immersive media producer with fifteen years of experience in journalism and film. Her debut feature documentary, Always in Season, premiered in competition at the 2019 Sundance Film Festival and was awarded the Special Jury Prize for Moral Urgency. She has received artist grants and industry funding from Cucalorus Foundation, Sundance Institute, Independent Television Service, Ford Foundation, Firelight Media, and more. Jackie was recently awarded the Emerging Filmmakers of Color Award from IDA and the Jonathan Logan Family Foundation and was profiled as one of Variety's "10 Filmmakers To Watch."
––––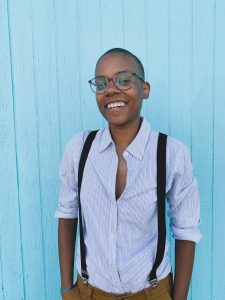 jazz franklin

jazz franklin's filmmaking praxis plays with power and possibility. Her video and projection works aim to disarm "standard" production processes, storytelling (editing), visual languages of film or video. She is part of a global network of artists, activists, and organizers called Gallery of the Streets who work together to "transform public and private spaces into temporary sites of resistance … into phantastical subversive imaginaries." She is also co-director of PATOIS' 2019 New Orleans International Human Rights Film Festival.
Project: Zora's Interlude is the fantastical journey of two intergenerational black queer feminists traversing the world uncovering black radical imaginaries.
Mentor: Ephraim Asili, filmmaker, DJ, and traveler.
Ephraim Asili is a Filmmaker, DJ, and Traveler whose work focuses on the African diaspora as a cultural force. Inspired by his day-to-day wanderings Asili creates art that situates itself as a series of meditations on everyday experience and media culture. Through audio-visual examinations of societal iconography identity, geography, and architecture Asili strives to present a personal vision. The results are perhaps best described as an amalgam of pop, African-American and "moving image" culture filtered through an acute sense of rhythmic improvisation and compositional awareness. His films have screened in festivals and venues all over the world, including the New York Film Festival, NY; Toronto International Film Festival, Canada; Ann Arbor Film Festival, and more.
––––
Vashni Korin
Vashni Korin is a Bajan-Puerto Rican Director originally from New York. She is best known for her dream-like music video direction and photography of indie artists. Her work is rooted in bridging the gaps of underrepresented stories. She is an alum of Xavier University of Louisiana's Journalism program and aims to draw connections through storytelling where none had existed before.
Project: Bloom (Documentary Feature)
Three women explore their personal and cultural identity through this endangered tradition of the Baby Dolls that has served as a means of survival in their ever-changing city.
Mentor: PJ Raval, filmmaker.
PJ Raval is more recently known as an award-winning filmmaker than he is an ex-scientist born on Tax Day. Growing up as a queer, first-generation Filipino American in a small, white, conservative town in California's central valley, PJ's outsider experience greatly shaped his filmmaking practice. PJ's work explores the overlooked subcultures and identities within the already marginalized LGBTQ+ community. Named one of Out Magazine's 'OUT 100′ and IndieWIRE's '25 LGBT Filmmakers on the Rise 2019', PJ's body of film work has been distributed widely internationally and has been supported by the Guggenheim Foundation, Bertha Foundation, Arcus Foundation, Sundance, Center for Asian-American Media, Tribeca Film Institute, Firelight Media, PBS, and the Ford Foundation. PJ is a 2015 Guggenheim Fellow, 2016 Firelight Media Fellow, 2017 Robert Giard Fellow, a Producers Guild of America member, and a recent member of the Academy of Motion Picture Arts & Sciences.
––––
Alli Logout
Alli Logout is a black, gender non-conforming filmmaker and performance artist whose work explores the South, the abject, and the perception of bodies. Through collaboration of non-actors within their subcultures, they create cinematic social experiments that facilitate the authorship of counternarratives. They are co-founder and co-director of Studio LaLaLa, a black and trans operated production studio aiding underprivileged communities in the creation of their own narratives.
Project: Sis, Is This the End of the World? is a two-part feature film following the indulgently radical lives of six southern, black, queer, and trans lovers and bandmates.
Mentor: tchaiko omawale, filmmaker.
tchaiko omawale grew up in seven different countries while her father worked for unicef. her family moved to new york where she attended the united nations high school and graduated from columbia university with an african american studies degree.  she interned for spike lee, mira nair and assisted directors george c. wolfe and tom vaughan.  tchaiko produced the short film his/herstory with franklin leonard (the black list), which premiered at the toronto film festival.  she went on to direct several short form projects including documentary america's shadows – hiv risk in black and latino youth (a ford foundation grantee) and several music videos.
––––
Scott Sullivan

Scott is a writer/director/producer born in New Orleans and currently based in Baton
Rouge. A lover of psychological fiction, Scott's films explore the mystery of human
motivation and the enigmas of the human experience. He is the founder of Sulliscope
Films and recently completed his seventh project with the company. Scott is in the
process of developing a slate of narrative features to be filmed in Louisiana.
Project: Clarus (Narrative Feature). Set in the year 2024, a young, idealistic journalist is compelled to investigate a conspiracy involving identity politics. 
Mentor: Gerard McMurray, filmmaker, producer.
Gerard McMurray was raised in New Orleans's 7th Ward. Gerard excelled in the arts and earned a scholarship to Howard University in Washington, DC, where he graduated with a BA in film production. Then he headed west to attend USC's School of Cinematic Arts MFA program. Gerard was awarded the DGA African-American Student Filmmaker Award for his film Battle Buddy. After graduating from USC, Gerard worked as a producer on Fruitvale Station. Gerard is best known for directing Burning Sands (2017), The First Purge (2018), and the TV series, The Twilight Zone (2019). 
Emerging Voices
Since 2014, the Emerging Voices mentorship program has supported 25 filmmakers of color, connecting them to prominent industry insiders to broaden their networks nationally and gain invaluable feedback on their own projects in development. Emerging Voices engages a cohort of 6-8 filmmakers annually to participate in an intimate and focused mentorship and workshop experience during New Orleans Film Festival and throughout the year. Mentees receive guidance on their projects from mentors with relevant experience in their project's genre and attend a number of facilitated networking opportunities.
Samantha Aldana
Samantha is a Belizean-American director/writer whose work is rooted in storytelling traditions of the American South and the folklore of Belize. She is an alum of the NBC/Universal Diversity Director Program and a recent recipient of the Belize Film Commissioner's Emerging Storyteller Feature Film Award.
Project: Little Lying Wild (Narrative Feature)
When an outcast girl with an obsession for stories is the only witness to a murder in her Belizean village, she has to prove that what she has seen is not an illusion.
Mentor: Moira Griffin, Executive Director, Production, Creative Labs for 21st Century Fox
Moira Griffin is the Executive Director, Production, Creative Labs for 21st Century Fox where she oversees development labs for writers, directors, and producers for TV and Film, as well as festival and organization partnerships. Previously she was the Head of Diversity Initiatives department at the Sundance Institute.
——
Lonzell Clark
Originally from New Orleans and now based in Shreveport, Lonzell works as a commercial director and cinematographer and is Video Production Manager at LA New Product Development Team. He has directed a number of music videos for Southern artists and is currently at work on a documentary short.
Project: "Disable" (Documentary Short)
Diamond Excell is a motivational speaker based in Atlanta who was born without arms, seeking to show the world that anything is possible.
Mentor: Michèle Stephenson
As co-founding member of the Rada Film Group, filmmaker, artist and author, Michèle Stephenson pulls from her Panamanian and Haitian roots and international experience as a human rights attorney to tell compelling deeply personal stories in a variety of media that resonate beyond the margins. Her work has appeared on a variety of broadcast and web platforms, including PBS, Showtime and MTV. Her most recent film, American Promise, was nominated for three Emmys including Best Documentary and Best News Coverage of a Contemporary Issue.
—-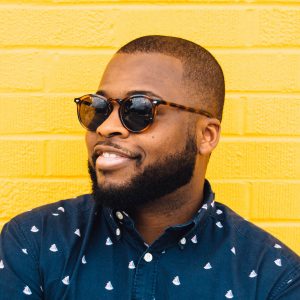 Abraham Felix
Based in Baton Rouge, Abraham is a director by way of writing and editing for print and television. He has directed music videos for some of Louisiana's top artists, and his most recent short film, "Jane" is screening at NOFF2018. His work explores humanity and race, and he was recently invited to speak about race at the recent Black Out Loud Conference.
Project: "Please Maintain an Awkward Silence" (Narrative Short)
In a metaphor for race in America, a routine ride in an office park elevator turns unexpectedly foul for everyone involved.
Mentor: Robert Patla, Talent Development & Programming, HBO
In 2013 Robert joined XLrator Media as an Acquisitions Executive, working with his former Weinstein Company mentor Barry Gordon. As Co-Head of Acquisitions for PACE, Robert helped XLrator Media become a leading distributor of multicultural content, curating a slate of independent feature films and documentaries made by, featuring, and targeting the African American, Hispanic and other under-represented communities of the world. Currently, as an Executive in HBO's Talent Development and Programming department, Robert helps keep a constant influx of the best and brightest writers and directors coming through the HBO doors.
—-
Marion Hill
Marion Hill is a New Orleans–based filmmaker and photographer with roots spreading from Vietnam and England to France and the US. Her art focuses on women, world cultures, sexuality, and music. Her first film "Bird of Prey" screened at Sidewalk and Frameline. She studied film at Northwestern University with a focus in directing.

Project: Mejanelle (Narrative Feature)
After ten years, three old New Orleans lovers–two of them recently married–meet in Southern France.
Mentor: Alece Oxendine, Distribution Consultant
Alece Oxendine has dedicated her career to ensuring diverse content finds an audience–a goal she's actively pursued while at New York Film Festival, BAMcinématek, Rooftop Films, Fandor, Distribber, and Good Deed Entertainment. Alece is a graduate of Columbia University and Winston-Salem State University. She is originally from Durham, NC and has lived in New York City, San Francisco, but now she calls Los Angeles home.
—–
Mayaba Liebenthal
A multi-media, communications professional, Mayaba has cultivated years of experience in various aspects of creating compelling storytelling and messaging. The focus of her interdisciplinary background remains anchored in her passion for radical black feminism, human rights, and social change.
Project: "WandARlust" (Augmented Reality Project)
WandARlust is an immersive, interactive, and self-guided tour of New Orleans, using photos, artistic renderings, and live action vignettes to explore hidden histories.
Mentor: Amanda Shelby,  Immersive Content Producer
After a decade in broadcast entertainment, Amanda had a successful tenure as the Head of VR Production at Radiant Images, working with clients such as Facebook, Hyundai, Disney, and the Obama Administration. Recently, Amanda launched her own VR company to work as an independent VR producer and consultant to create custom solutions for a wide range of clients. She specializes in developing new VR tools and workflow solutions that ensure the creative vision is flawlessly executed for an immersive audience experience. 
—-
Zuri Obi
Zuri Obi is a Haitian-American filmmaker based in New Orleans whose work centers on women's lives and the diasporic experience. Her short "Fucked Like a Star" recently won a jury award at Blackstar and is screening at NOFF2018. She also teaches filmmaking through COOL Cooperative.
Project: "Blood Peach" (Documentary Short)
Wild peach groves grow full and lush along the Mississippi River, but the people of Natchez know the bloody history of the land that feeds these strange fruit.
Mentor: Melissa Haizlip, Producer/Director/Writer
Melissa Haizlip was born in Boston and raised in NY, the US Virgin Islands and CT, where she attended Yale University. Melissa produced the award-winning narrative LGBTQ short "You're Dead To Me," which won the 2013 Imagen Award for Best Short and screened at over 75 festivals worldwide. Melissa produced several two-channel art films and installations including "A Day in the Life of Bliss," recently acquired by MoMA for their permanent collection. Mr. SOUL! marks her directorial debut.
—-
Ashley Teamer
Born in New Orleans, Ashley's multimedia artwork explores the complexities of black femininity through painting, collage, and animation. She has been an Artist-in-Residence at the Joan Mitchell Center and Skowhegan School of Painting and Sculpture, and in February 2019 Ashley will mount her second solo show Ido at Larrie in New York.
Project: "SEA 422″ (Experimental Short)
An abstract exploration of the experience of a New Orleanian in Miami.
Mentor: Akosua Adoma Owusu, Director/Producer/Cinematographer
Akosua Adoma Owusu is a Ghanaian-American filmmaker, producer and cinematographer whose films address the collision of identities, where the African immigrant located in the United States has a "triple consciousness." Owusu interprets Du Bois' notion of double consciousness and creates a third cinematic space or consciousness, representing diverse identities including feminism, queerness and African immigrants interacting in African, white American, and black American culture. Owusu's films have screened internationally and are included in the collections of the Whitney Museum of American Art, of the Centre Georges Pompidou, and of the Fowler Museum. In 2015, she was named by Indiewire as one of 6 pre-eminent Avant-Garde Female Filmmakers Who Redefined Cinema. Her films Reluctantly Queer and Mahogany Too screened at the 2016 and 2018 New Orleans Film Festival respectively.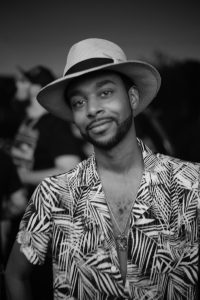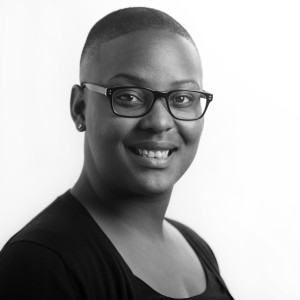 Carl Harrison Jr.'s directorial debut, the narrative short Straight Line, premieres at this year's NOFF. Currently, Carl works as crew for Queen Sugar.
Project: St. Roch (Documentary Short)
A filmmaker examines change and life in New Orleans' St. Rock historic neighborhood through the lens of his family who's lived there for four generations.
Mentor: Niema Jordan is the program manager for the Off/Page Project, The Center for Investigative Reporting's collaboration with Youth Speaks. She has a Master of Journalism in Documentary Film from UC Berkeley and her focus is on socially conscious films.
---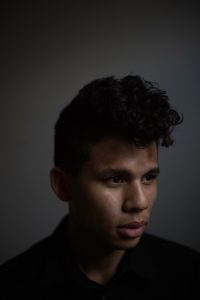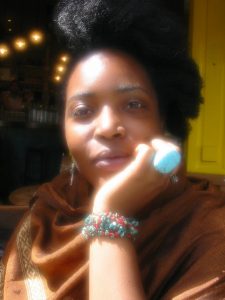 Bron Moyi is a filmmaker based out of New Orleans, Louisiana. He's worked primarily in the film industry since 2010 and has since garnered over 30 credits to his name in both the art and camera department. He is particularly drawn to coming-of-age stories.
Project: Round Lake Road (Narrative Short)
A barely teenage boy is exposed to a night of drugs, sex, and violence in a small town in Florida.
Mentor: Moira Griffin is the Executive Director, Production, Creative Labs for 21st Century Fox where to oversees development labs for writers, directors, and producers for TV and Film. Previously she was the Head of Diversity Initiatives at Sundance.
---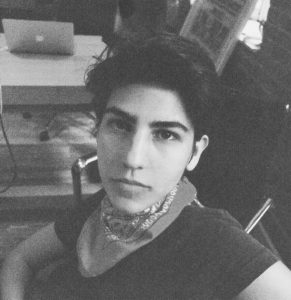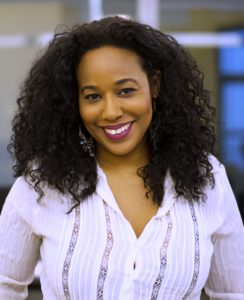 Asli Ozyenginer is a New Orleans-based Turkish filmmaker and writer. After studying Western Literature in Istanbul, she shifted her focus towards Visual Arts while at Dartmouth College graduate school. Her work focuses on displacement, notions of identity, belonging and forms of intimacy.
Project: Taxidermist (Documentary Short)
Taxidermist explores the human obsession with preservation through Rick, an ex-air force veteran and taxidermist living in New Orleans.
Mentor: Sabrina Schmidt Gordon is an award-winning documentary filmmaker. Her latest film, Quest, premiered at the Sundance Film Festival in January 2017.
---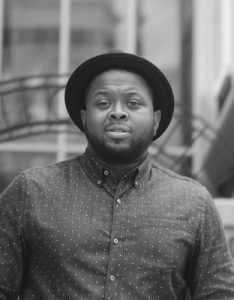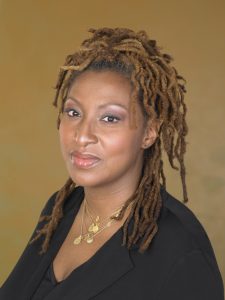 Philip Williamson Jr is a Creative Director at The Colored Section. As a filmmaker, Philip's work has been showcased by PBS and HBO. His latest documentary "After Claudetteia," was selected for Artless Media's 2016 Magnifying Glass grant.
Project: Perfectly Audible (Narrative Short)
A deaf young man must come to terms with his romantic feelings for his male bandmate in this short film about music, love, and gender.
Mentor: Lisa Cortés, CEO of Cortés Films was executive producer of the Academy Award–winning film Precious: Based on the Novel 'Push' by Sapphire. Her films have earned 70 international awards and nominations, including the Academy Award and the Golden Globe.
---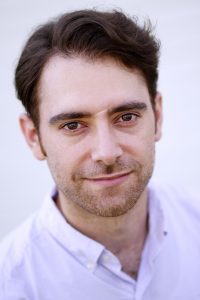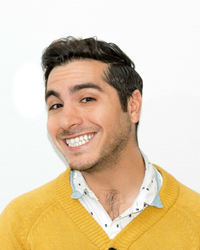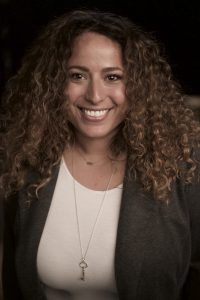 Alejandro de los Rios is a Cuban-Venezuelan writer and filmmaker with experience writing for ESPN the Magazine, VICE, the Associated Press, and Deadspin and directing nearly a dozen short films, in addition to news documentaries, music videos, and commercials.
Nicholas Manuel Pino made his acting and narrative directorial debut with "British Quarter Hustler" and won "Best Music Video" from Offbeat Magazine. Recently, Pino directed a Juan Lafonta f/ Big Freedia commercial which has been called "Iconic" by Fader Magazine.
Project: Contrabanda (Narrative Short)
Two friends who are caught with contraband at customs give conflicting accounts that reveal a deeper emotional story about family and loss.
Mentor: Christine Dávila is a Creative Executive at Stage 13, a new original digital-first content brand that is part of Warner Bros. Digital Networks. She has over twelve years of experience in film programming at festivals like Sundance, where she has been a Programming Associate since 2008.
---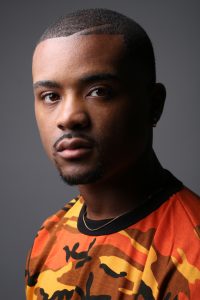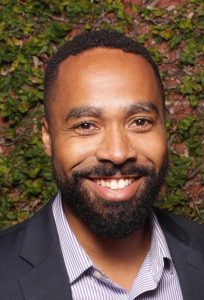 Edward Buckles is a filmmaker, writer, and high school digital media instructor. He has directed content for Saint Heron, Complex, MTV, BET, VH1, and XXL and interned with director Spike Lee on the remake of Oldboy. Buckles is also the recipient of the 2017 Millennial Award for Film.
Project: Katrina Babies (Documentary Feature)
Katrina Babies sparks first time conversations with young New Orleans natives about the impact of the storm on their physical, mental, and social well being.
Mentor: Maurice James is the Head of Creative and Development at NBCUniversal Digital Content Lab. He was also the founder and senior vice president of Soul of the South Television Network, a 24/7 broadcast/cable TV network in 35 million households and 28 markets.
---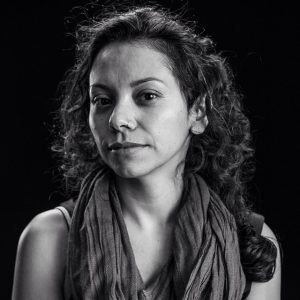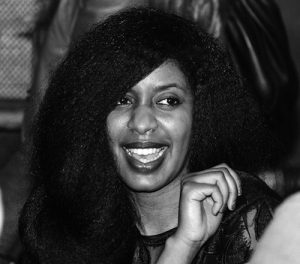 Jasmin Mara López is a New Orleans-based journalist, radio producer, and youth media educator. Born in Los Angeles with familial roots in México, her childhood was impacted by issues experienced on both sides of the U.S.- México border.
Project: Silent Beauty (New Media)
Using super 8 silent home movies and incorporating sound design that mimics the sounds of hearing loss, Silent Beauty is an experimental autobiographical exploration of a family history with abuse and a culture of silence.
Mentor: Jessica Ann Peavy, a filmmaker and visual artist has exhibited across the US and abroad with spaces and has worked directly with film education initiatives organized by Tribeca Film Institute and the Maysles Documentary Center. She is currently a member of NEW INC, the art and tech incubator at the New Museum.