The Emerging Voices Mentorship Program, an initiative of the New Orleans Film Society, was created in 2014 for filmmakers of color in Louisiana to gain greater access to gatekeepers and to promote the unique perspectives and cultures of Louisiana to the rest of the country, and the world.
The Emerging Voices program is open to directors who may also identify as producers, writers, editors, DPs, etc. Applicants must have a narrative or documentary project (shorts, features, or web-based), or a new media project (VR/360, Installation, etc.) in the development/pre-production, production, or post-production stage but must not have premiered at the time of the application. Applicants who can demonstrate that their projects are viable and are actively being developed or are in production are given preference.
Selected filmmakers receive a complimentary pass to the New Orleans Film Festival and are paired with a Film Industry leader during the festival who will act as a mentor through a series of one-on-one meetings. Mentees also participate in short, intensive meetings with other industry professionals during the NOFF Industry Exchange to pitch their projects and build further connections. They are also invited to Emerging Voices-specific roundtables and other professional development events during the festival. Mentees are expected to participate in events throughout the festival.
In the months following COVID-19, we were able to issue a round of modest support to our filmmaker alumni from Emerging Voices, and to grow our understanding of the pressing issues facing filmmakers in the wake of the pandemic. 
As a result of these conversations, we've arrived at an important decision: in FY21 (July 1, 2020-June 30, 2021) we will accept a class of fellows into our Emerging Voices who have gone through the program in the past, rather than recruit from a pool of new submissions. At the same time, we will also make a round of flexible project support grants open to all who have participated in these programs. If you are alumni, please stay tuned for announcements about how to participate in the coming months. 
For those who may be interested in participating in the future, who are not alumni, we anticipate opening submissions again to a new cohort in Fall 2021. 
Sponsors
This program is supported in part by a grant from the Louisiana Division of the Arts, Office of Cultural Development, Department of Culture, Recreation & Tourism, in cooperation with the Louisiana State Arts Council. Funding has also been provided by the National Endowment for the Arts, a Federal agency.
In-kind support provided by

Fabiola Andrade
Fabiola Andrade is a filmmaker inspired by her multicultural heritage and interdisciplinary background. A graduate of the University of New Orleans MFA program in Film, her work focuses on themes of self empowerment, identity, and the surreal manifestations of the so-called "ordinary life." In between her own projects, she contributes to other production teams and brainstorms alongside the New Orleans levee.
Project: It's Me, Sarah (Narrative Short)
After a scarring accident, a teenager loses her memory and gains a reconnection with herself.
Mentor: Derek Nguyen, writer, director, and independent producer.
Derek Nguyen is an award-winning writer, director, and independent producer. He wrote and directed The Housemaid (Cô Hầu Gái) (HKFilm Vietnam & CJ Entertainment), which was released theatrically by IFC Films in 2018 as well as in 22 different territories around the world. Derek is one of the producers of an American adaptation of the film currently in development at CJ Entertainment America and co-written by Oscar-winning screenwriter Geoffrey Fletcher (Precious).
––––
Milo Daemgen
Milo Daemgen is a New Orleans–based producer/director. He has produced music videos for artists like Mavis Staples, Arcade Fire, G-Eazy, Sweet Crude, and Big Freedia, and his short films and documentaries have played across national and international festivals including New Orleans, Mecal, Palm Springs, winning laurels at NOFF and winning a WEBBY for his documentary series The Heart of ICWA.
Project: Untitled Documentary is a series exploring how the history, politics, and society of New Orleans has shaped the lives of everyday New Orleanians today.
Mentor: Jacqueline Olive, independent filmmaker.
Jacqueline Olive is an independent filmmaker and immersive media producer with fifteen years of experience in journalism and film. Her debut feature documentary, Always in Season, premiered in competition at the 2019 Sundance Film Festival and was awarded the Special Jury Prize for Moral Urgency. She has received artist grants and industry funding from Cucalorus Foundation, Sundance Institute, Independent Television Service, Ford Foundation, Firelight Media, and more. Jackie was recently awarded the Emerging Filmmakers of Color Award from IDA and the Jonathan Logan Family Foundation and was profiled as one of Variety's "10 Filmmakers To Watch."
––––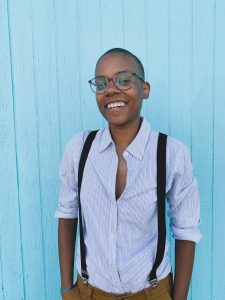 jazz franklin

jazz franklin's filmmaking praxis plays with power and possibility. Her video and projection works aim to disarm "standard" production processes, storytelling (editing), visual languages of film or video. She is part of a global network of artists, activists, and organizers called Gallery of the Streets who work together to "transform public and private spaces into temporary sites of resistance … into phantastical subversive imaginaries." She is also co-director of PATOIS' 2019 New Orleans International Human Rights Film Festival.
Project: Zora's Interlude is the fantastical journey of two intergenerational black queer feminists traversing the world uncovering black radical imaginaries.
Mentor: Ephraim Asili, filmmaker, DJ, and traveler.
Ephraim Asili is a Filmmaker, DJ, and Traveler whose work focuses on the African diaspora as a cultural force. Inspired by his day-to-day wanderings Asili creates art that situates itself as a series of meditations on everyday experience and media culture. Through audio-visual examinations of societal iconography identity, geography, and architecture Asili strives to present a personal vision. The results are perhaps best described as an amalgam of pop, African-American and "moving image" culture filtered through an acute sense of rhythmic improvisation and compositional awareness. His films have screened in festivals and venues all over the world, including the New York Film Festival, NY; Toronto International Film Festival, Canada; Ann Arbor Film Festival, and more.
––––
Vashni Korin
Vashni Korin is a Bajan-Puerto Rican Director originally from New York. She is best known for her dream-like music video direction and photography of indie artists. Her work is rooted in bridging the gaps of underrepresented stories. She is an alum of Xavier University of Louisiana's Journalism program and aims to draw connections through storytelling where none had existed before.
Project: Bloom (Documentary Feature)
Three women explore their personal and cultural identity through this endangered tradition of the Baby Dolls that has served as a means of survival in their ever-changing city.
Mentor: PJ Raval, filmmaker.
PJ Raval is more recently known as an award-winning filmmaker than he is an ex-scientist born on Tax Day. Growing up as a queer, first-generation Filipino American in a small, white, conservative town in California's central valley, PJ's outsider experience greatly shaped his filmmaking practice. PJ's work explores the overlooked subcultures and identities within the already marginalized LGBTQ+ community. Named one of Out Magazine's 'OUT 100′ and IndieWIRE's '25 LGBT Filmmakers on the Rise 2019', PJ's body of film work has been distributed widely internationally and has been supported by the Guggenheim Foundation, Bertha Foundation, Arcus Foundation, Sundance, Center for Asian-American Media, Tribeca Film Institute, Firelight Media, PBS, and the Ford Foundation. PJ is a 2015 Guggenheim Fellow, 2016 Firelight Media Fellow, 2017 Robert Giard Fellow, a Producers Guild of America member, and a recent member of the Academy of Motion Picture Arts & Sciences.
––––
Alli Logout
Alli Logout is a black, gender non-conforming filmmaker and performance artist whose work explores the South, the abject, and the perception of bodies. Through collaboration of non-actors within their subcultures, they create cinematic social experiments that facilitate the authorship of counternarratives. They are co-founder and co-director of Studio LaLaLa, a black and trans operated production studio aiding underprivileged communities in the creation of their own narratives.
Project: Sis, Is This the End of the World? is a two-part feature film following the indulgently radical lives of six southern, black, queer, and trans lovers and bandmates.
Mentor: tchaiko omawale, filmmaker.
tchaiko omawale grew up in seven different countries while her father worked for unicef. her family moved to new york where she attended the united nations high school and graduated from columbia university with an african american studies degree.  she interned for spike lee, mira nair and assisted directors george c. wolfe and tom vaughan.  tchaiko produced the short film his/herstory with franklin leonard (the black list), which premiered at the toronto film festival.  she went on to direct several short form projects including documentary america's shadows – hiv risk in black and latino youth (a ford foundation grantee) and several music videos.
––––
Scott Sullivan

Scott is a writer/director/producer born in New Orleans and currently based in Baton
Rouge. A lover of psychological fiction, Scott's films explore the mystery of human
motivation and the enigmas of the human experience. He is the founder of Sulliscope
Films and recently completed his seventh project with the company. Scott is in the
process of developing a slate of narrative features to be filmed in Louisiana.
Project: Clarus (Narrative Feature). Set in the year 2024, a young, idealistic journalist is compelled to investigate a conspiracy involving identity politics. 
Mentor: Gerard McMurray, filmmaker, producer.
Gerard McMurray was raised in New Orleans's 7th Ward. Gerard excelled in the arts and earned a scholarship to Howard University in Washington, DC, where he graduated with a BA in film production. Then he headed west to attend USC's School of Cinematic Arts MFA program. Gerard was awarded the DGA African-American Student Filmmaker Award for his film Battle Buddy. After graduating from USC, Gerard worked as a producer on Fruitvale Station. Gerard is best known for directing Burning Sands (2017), The First Purge (2018), and the TV series, The Twilight Zone (2019). 
Emerging Voices
Since 2014, the Emerging Voices mentorship program has supported 25 filmmakers of color, connecting them to prominent industry insiders to broaden their networks nationally and gain invaluable feedback on their own projects in development. Emerging Voices engages a cohort of 6-8 filmmakers annually to participate in an intimate and focused mentorship and workshop experience during New Orleans Film Festival and throughout the year. Mentees receive guidance on their projects from mentors with relevant experience in their project's genre and attend a number of facilitated networking opportunities.
Samantha Aldana
Samantha is a Belizean-American director/writer whose work is rooted in storytelling traditions of the American South and the folklore of Belize. She is an alum of the NBC/Universal Diversity Director Program and a recent recipient of the Belize Film Commissioner's Emerging Storyteller Feature Film Award.
Project: Little Lying Wild (Narrative Feature)
When an outcast girl with an obsession for stories is the only witness to a murder in her Belizean village, she has to prove that what she has seen is not an illusion.
Mentor: Moira Griffin, Executive Director, Production, Creative Labs for 21st Century Fox
Moira Griffin is the Executive Director, Production, Creative Labs for 21st Century Fox where she oversees development labs for writers, directors, and producers for TV and Film, as well as festival and organization partnerships. Previously she was the Head of Diversity Initiatives department at the Sundance Institute.
——
Lonzell Clark
Originally from New Orleans and now based in Shreveport, Lonzell works as a commercial director and cinematographer and is Video Production Manager at LA New Product Development Team. He has directed a number of music videos for Southern artists and is currently at work on a documentary short.
Project: "Disable" (Documentary Short)
Diamond Excell is a motivational speaker based in Atlanta who was born without arms, seeking to show the world that anything is possible.
Mentor: Michèle Stephenson
As co-founding member of the Rada Film Group, filmmaker, artist and author, Michèle Stephenson pulls from her Panamanian and Haitian roots and international experience as a human rights attorney to tell compelling deeply personal stories in a variety of media that resonate beyond the margins. Her work has appeared on a variety of broadcast and web platforms, including PBS, Showtime and MTV. Her most recent film, American Promise, was nominated for three Emmys including Best Documentary and Best News Coverage of a Contemporary Issue.
—-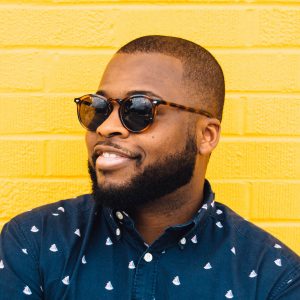 Abraham Felix
Based in Baton Rouge, Abraham is a director by way of writing and editing for print and television. He has directed music videos for some of Louisiana's top artists, and his most recent short film, "Jane" is screening at NOFF2018. His work explores humanity and race, and he was recently invited to speak about race at the recent Black Out Loud Conference.
Project: "Please Maintain an Awkward Silence" (Narrative Short)
In a metaphor for race in America, a routine ride in an office park elevator turns unexpectedly foul for everyone involved.
Mentor: Robert Patla, Talent Development & Programming, HBO
In 2013 Robert joined XLrator Media as an Acquisitions Executive, working with his former Weinstein Company mentor Barry Gordon. As Co-Head of Acquisitions for PACE, Robert helped XLrator Media become a leading distributor of multicultural content, curating a slate of independent feature films and documentaries made by, featuring, and targeting the African American, Hispanic and other under-represented communities of the world. Currently, as an Executive in HBO's Talent Development and Programming department, Robert helps keep a constant influx of the best and brightest writers and directors coming through the HBO doors.
—-
Marion Hill
Marion Hill is a New Orleans–based filmmaker and photographer with roots spreading from Vietnam and England to France and the US. Her art focuses on women, world cultures, sexuality, and music. Her first film "Bird of Prey" screened at Sidewalk and Frameline. She studied film at Northwestern University with a focus in directing.

Project: Mejanelle (Narrative Feature)
After ten years, three old New Orleans lovers–two of them recently married–meet in Southern France.
Mentor: Alece Oxendine, Distribution Consultant
Alece Oxendine has dedicated her career to ensuring diverse content finds an audience–a goal she's actively pursued while at New York Film Festival, BAMcinématek, Rooftop Films, Fandor, Distribber, and Good Deed Entertainment. Alece is a graduate of Columbia University and Winston-Salem State University. She is originally from Durham, NC and has lived in New York City, San Francisco, but now she calls Los Angeles home.
—–
Mayaba Liebenthal
A multi-media, communications professional, Mayaba has cultivated years of experience in various aspects of creating compelling storytelling and messaging. The focus of her interdisciplinary background remains anchored in her passion for radical black feminism, human rights, and social change.
Project: "WandARlust" (Augmented Reality Project)
WandARlust is an immersive, interactive, and self-guided tour of New Orleans, using photos, artistic renderings, and live action vignettes to explore hidden histories.
Mentor: Amanda Shelby,  Immersive Content Producer
After a decade in broadcast entertainment, Amanda had a successful tenure as the Head of VR Production at Radiant Images, working with clients such as Facebook, Hyundai, Disney, and the Obama Administration. Recently, Amanda launched her own VR company to work as an independent VR producer and consultant to create custom solutions for a wide range of clients. She specializes in developing new VR tools and workflow solutions that ensure the creative vision is flawlessly executed for an immersive audience experience. 
—-
Zuri Obi
Zuri Obi is a Haitian-American filmmaker based in New Orleans whose work centers on women's lives and the diasporic experience. Her short "Fucked Like a Star" recently won a jury award at Blackstar and is screening at NOFF2018. She also teaches filmmaking through COOL Cooperative.
Project: "Blood Peach" (Documentary Short)
Wild peach groves grow full and lush along the Mississippi River, but the people of Natchez know the bloody history of the land that feeds these strange fruit.
Mentor: Melissa Haizlip, Producer/Director/Writer
Melissa Haizlip was born in Boston and raised in NY, the US Virgin Islands and CT, where she attended Yale University. Melissa produced the award-winning narrative LGBTQ short "You're Dead To Me," which won the 2013 Imagen Award for Best Short and screened at over 75 festivals worldwide. Melissa produced several two-channel art films and installations including "A Day in the Life of Bliss," recently acquired by MoMA for their permanent collection. Mr. SOUL! marks her directorial debut.
—-
Ashley Teamer
Born in New Orleans, Ashley's multimedia artwork explores the complexities of black femininity through painting, collage, and animation. She has been an Artist-in-Residence at the Joan Mitchell Center and Skowhegan School of Painting and Sculpture, and in February 2019 Ashley will mount her second solo show Ido at Larrie in New York.
Project: "SEA 422″ (Experimental Short)
An abstract exploration of the experience of a New Orleanian in Miami.
Mentor: Akosua Adoma Owusu, Director/Producer/Cinematographer
Akosua Adoma Owusu is a Ghanaian-American filmmaker, producer and cinematographer whose films address the collision of identities, where the African immigrant located in the United States has a "triple consciousness." Owusu interprets Du Bois' notion of double consciousness and creates a third cinematic space or consciousness, representing diverse identities including feminism, queerness and African immigrants interacting in African, white American, and black American culture. Owusu's films have screened internationally and are included in the collections of the Whitney Museum of American Art, of the Centre Georges Pompidou, and of the Fowler Museum. In 2015, she was named by Indiewire as one of 6 pre-eminent Avant-Garde Female Filmmakers Who Redefined Cinema. Her films Reluctantly Queer and Mahogany Too screened at the 2016 and 2018 New Orleans Film Festival respectively.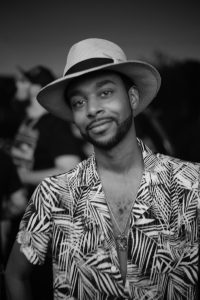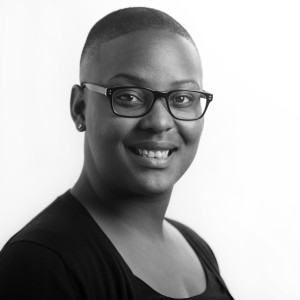 Carl Harrison Jr.'s directorial debut, the narrative short Straight Line, premieres at this year's NOFF. Currently, Carl works as crew for Queen Sugar.
Project: St. Roch (Documentary Short)
A filmmaker examines change and life in New Orleans' St. Rock historic neighborhood through the lens of his family who's lived there for four generations.
Mentor: Niema Jordan is the program manager for the Off/Page Project, The Center for Investigative Reporting's collaboration with Youth Speaks. She has a Master of Journalism in Documentary Film from UC Berkeley and her focus is on socially conscious films.
---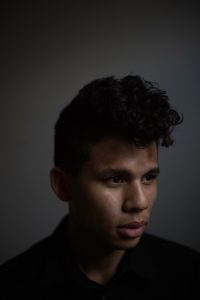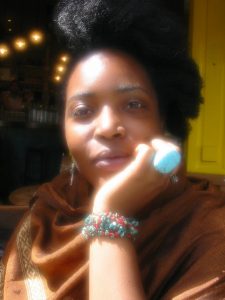 Bron Moyi is a filmmaker based out of New Orleans, Louisiana. He's worked primarily in the film industry since 2010 and has since garnered over 30 credits to his name in both the art and camera department. He is particularly drawn to coming-of-age stories.
Project: Round Lake Road (Narrative Short)
A barely teenage boy is exposed to a night of drugs, sex, and violence in a small town in Florida.
Mentor: Moira Griffin is the Executive Director, Production, Creative Labs for 21st Century Fox where to oversees development labs for writers, directors, and producers for TV and Film. Previously she was the Head of Diversity Initiatives at Sundance.
---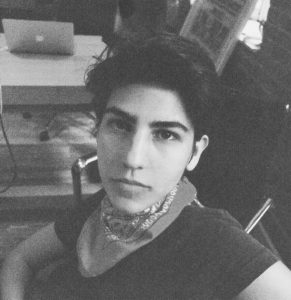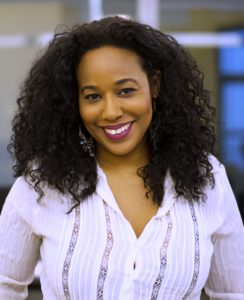 Asli Ozyenginer is a New Orleans-based Turkish filmmaker and writer. After studying Western Literature in Istanbul, she shifted her focus towards Visual Arts while at Dartmouth College graduate school. Her work focuses on displacement, notions of identity, belonging and forms of intimacy.
Project: Taxidermist (Documentary Short)
Taxidermist explores the human obsession with preservation through Rick, an ex-air force veteran and taxidermist living in New Orleans.
Mentor: Sabrina Schmidt Gordon is an award-winning documentary filmmaker. Her latest film, Quest, premiered at the Sundance Film Festival in January 2017.
---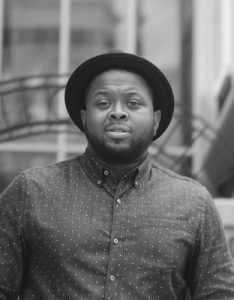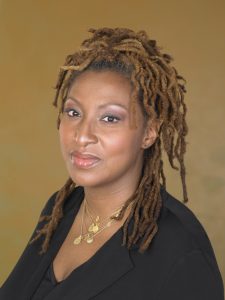 Philip Williamson Jr is a Creative Director at The Colored Section. As a filmmaker, Philip's work has been showcased by PBS and HBO. His latest documentary "After Claudetteia," was selected for Artless Media's 2016 Magnifying Glass grant.
Project: Perfectly Audible (Narrative Short)
A deaf young man must come to terms with his romantic feelings for his male bandmate in this short film about music, love, and gender.
Mentor: Lisa Cortés, CEO of Cortés Films was executive producer of the Academy Award–winning film Precious: Based on the Novel 'Push' by Sapphire. Her films have earned 70 international awards and nominations, including the Academy Award and the Golden Globe.
---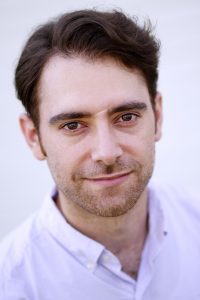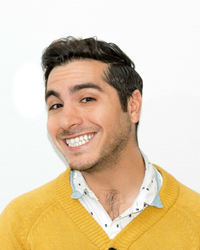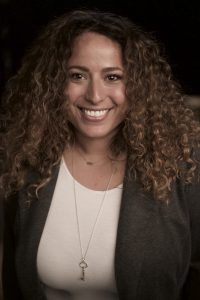 Alejandro de los Rios is a Cuban-Venezuelan writer and filmmaker with experience writing for ESPN the Magazine, VICE, the Associated Press, and Deadspin and directing nearly a dozen short films, in addition to news documentaries, music videos, and commercials.
Nicholas Manuel Pino made his acting and narrative directorial debut with "British Quarter Hustler" and won "Best Music Video" from Offbeat Magazine. Recently, Pino directed a Juan Lafonta f/ Big Freedia commercial which has been called "Iconic" by Fader Magazine.
Project: Contrabanda (Narrative Short)
Two friends who are caught with contraband at customs give conflicting accounts that reveal a deeper emotional story about family and loss.
Mentor: Christine Dávila is a Creative Executive at Stage 13, a new original digital-first content brand that is part of Warner Bros. Digital Networks. She has over twelve years of experience in film programming at festivals like Sundance, where she has been a Programming Associate since 2008.
---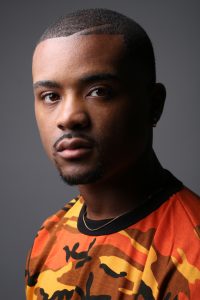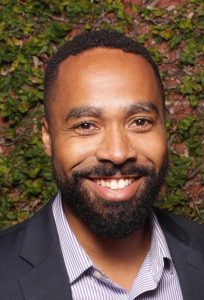 Edward Buckles is a filmmaker, writer, and high school digital media instructor. He has directed content for Saint Heron, Complex, MTV, BET, VH1, and XXL and interned with director Spike Lee on the remake of Oldboy. Buckles is also the recipient of the 2017 Millennial Award for Film.
Project: Katrina Babies (Documentary Feature)
Katrina Babies sparks first time conversations with young New Orleans natives about the impact of the storm on their physical, mental, and social well being.
Mentor: Maurice James is the Head of Creative and Development at NBCUniversal Digital Content Lab. He was also the founder and senior vice president of Soul of the South Television Network, a 24/7 broadcast/cable TV network in 35 million households and 28 markets.
---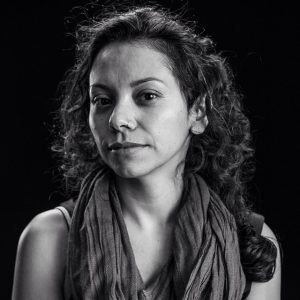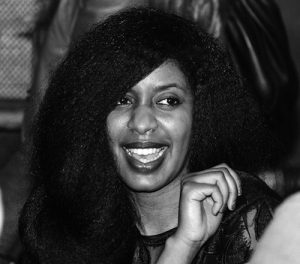 Jasmin Mara López is a New Orleans-based journalist, radio producer, and youth media educator. Born in Los Angeles with familial roots in México, her childhood was impacted by issues experienced on both sides of the U.S.- México border.
Project: Silent Beauty (New Media)
Using super 8 silent home movies and incorporating sound design that mimics the sounds of hearing loss, Silent Beauty is an experimental autobiographical exploration of a family history with abuse and a culture of silence.
Mentor: Jessica Ann Peavy, a filmmaker and visual artist has exhibited across the US and abroad with spaces and has worked directly with film education initiatives organized by Tribeca Film Institute and the Maysles Documentary Center. She is currently a member of NEW INC, the art and tech incubator at the New Museum.