No events
There are no scheduled events. Please check back soon!
WED OCT 23 | 7:45PM | ORPHEUM THEATER
Based on the thrilling and inspirational life of an iconic American freedom fighter, Harriet tells the extraordinary tale of Harriet Tubman's escape from slavery and transformation into one of America's greatest heroes. Her courage, ingenuity, and tenacity freed hundreds of slaves and changed the course of history.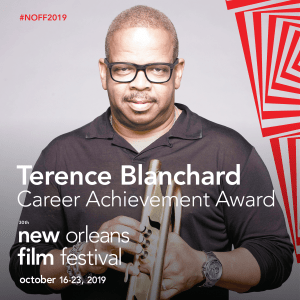 The film stars Cynthia Erivo in the titular role, with Janelle Monáe and Joe Alwyn in supporting roles. Lemmons is known for having directed the acclaimed Louisiana-shot film Eve's Bayou, which screened at the 1997 New Orleans Film Festival.
New Orleans native, 6-time Grammy winner and Academy Award®–nominated composer Terence Blanchard provided the music for the film. A Career Achievement Award will be presented to Mr. Blanchard at the Closing Night of the 30th New Orleans Film Festival on October 23rd.
Sponsored by ABS Productions