February 19, 8:00pm + February 21, 12:00pm, The Prytania Theatre
No events
There are no scheduled events. Please check back soon!
FRANCE | 2018 | 93 MIN | NARRATIVE
DIR: XAVIER LEGRAND | FRENCH WITH ENGLISH SUBTITLES
Winner of the Silver Lion at the Venice Film Festival, this riveting domestic drama is a harrowing study of a family coming undone. Miriam and Antoine have divorced, and Miriam is seeking sole custody of their son, Julien, to protect him from a father she claims is violent. As the conflict between the couple escalates, Julien becomes a hostage in the heartbreaking battle. Expanding on his Oscar-nominated short "Just Before Losing Everything," director Xavier Legrand displays a distinctive touch that led The Los Angeles Times to call it "Worth every minute…impossible to forget".
---
Lauréat du Lion d'argent à la Mostra de Venise, ce fascinant drame familial est une étude atroce d'une famille qui se défait. Miriam et Antoine ont divorcé, et Miriam cherche à obtenir la garde de leur fils, Julien, pour le protéger d'un père qu'elle dit violent. Alors que le conflit entre le couple s'intensifie, Julien est pris en otage dans une bataille déchirante. Prenant appui sur son court-métrage "Avant que de tout perdre", le réalisateur Xavier Legrand fait montre d'une patte reconnaissable dans ce film, dont The Los Angeles Times dit qu'il " vaut chaque minute… [est] impossible à oublier".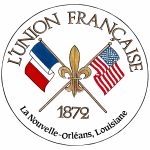 Sponsored by L'Union Française