Wednesday, October 16, 10 PM-1 AM, Gallier Hall (545 St Charles Ave.)
Open to All Access Passholders Only.
Following the opening night screening of Marriage Story at the Orpheum, The Original Big 7 will lead us in a traditional second line to historic Gallier Hall.  This will be your first chance to use the official photo booth of the festival by Xistence Photography.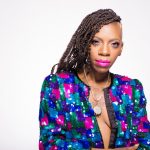 A curated selection by Chloe Wine Collection, specialty cocktails, hors d'oeuvres and Bianca Eva's Gourmet Popcorn will fuel you for a night of dancing to DJ G-Cue and The Cole Williams Band. Whether you spend all night on the dance floor or lounge in this beautiful venue amongst Ethereal Array floral creations, this event will kick off the 30th annual New Orleans Film Festival with a bang!
Sponsors