February 16, 1:45pm, The Prytania Theatre
No events
There are no scheduled events. Please check back soon!
USA / HAITI | 2018 | 70 MIN | DOCUMENTARY
DIR: PASCAL GIACOMINI | ENGLISH AND FRENCH WITH ENGLISH SUBTITLES
Preceeded by live music, 1:15 pm – 1:45 pm
Transmedia artist Pascal Giacomini spends a month in Port-au-Prince working with a group of Vodou practitioners and artists to collectively create large metal sculptures from recycled materials sourced from the trash on the streets. Their work, reborn out of rubble and transformed into something beautiful, mirrors the artist's own lively portrait of Haiti. With detours into a Voudo ceremony and a riotous Carnival celebration, the film focuses its lens on the island's celebrated artists, revealing a truly indestructible spirit.
---
L'artiste transmedia Pascal Giacomini passe un mois à Port-au-Prince, travaillant avec un groupe de praticiens et artistes Vaudous pour créer de manière collective de large sculptures métalliques à partir de matériaux recyclés venant des déchets de la ville. Leur travail, ordures renaissantes transformées, magnifiées, fait écho au portrait vivant de Haïti brossé par l'artiste. Véritable fête de carnaval, le film se concentre sur les artistes de l'île, et en révèle l'esprit impérissable.
Sponsored by: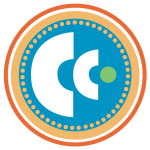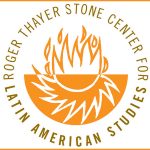 Presented in partnership with Krewe du Karnaval.