No events
There are no scheduled events. Please check back soon!
SAT OCT 19 | 11:30AM | BLUE ORLEANS THEATER (THE ADVOCATE)
Filmmakers in attendance.
Combining traditional documentary elements with powerful spoken-word performances, this student-led film speaks directly to the benefits of collective action in both art and politics. In August 2017, students from the University of North Carolina at Chapel Hill protested for the removal of the monument known as Silent Sam—one of many statues on campus commemorating the confederacy. Silence Sam traces their fight against UNC's administration and the legal, political, and personal obstacles they faced. Painting us a shocking picture of the deeply racist landscape in which the statue was erected, the film leaves us with no question of what these Confederate monuments truly communicate today, and why their removal now is so important. -ST
Sponsors
This screening is free thanks to the generous support of The Helis Foundation.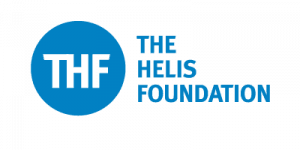 "Silence Sam" is a student-led participatory documentary about the systemic silencing of student activism and the recent student-led movement to remove "Silent Sam," a Confederate monument which up until the 2018-2019 school year stood at the entrance of UNC-Chapel Hill's campus. To organize a screening or for more direct ways to support continuing campus activism feel free to message us on Facebook or email symonesees@gmail.com Video credit: Jacob McCallip

Posted by Silence Sam Film on Saturday, April 27, 2019