The second annual New Orleans Film Festival Screenplay Competition will coincide with the 2019 festival, set to take place October 16-23. #NOFF2019
Now in its 30th year, the festival has grown into an internationally respected annual event. It is one of the few film festivals that is Oscar-qualifying in all three Academy-accredited categories: Narrative Short, Documentary Short, and Animated Short—and it's been recognized by MovieMaker Magazine as one of the "25 Coolest Film Festivals in the World" and as one of the "Top 50 Film Festivals Worth the Entry Fee" every year since 2012 (one of only two fests to receive that recognition for eight straight years).
The festival's growing reputation is built upon a commitment to discovering new and diverse voices. Paste Magazine praised the festival for offering "a platform to voices that still fight to be heard," and indeed, 2018's festival saw 54% of its films helmed by filmmakers of color and 60% from female filmmakers.
The festival seeks to bring this commitment to new and diverse voices to the Screenplay Competition and hopes to discover writers with vision and new ideas and connect them to gatekeepers and industry leaders at the New Orleans Film Festival.
Feature Screenplay Finalists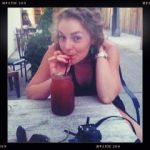 Alicia Eastes (Austin, TX): "Pretty Girl"
A pretty girl from New Orleans, Lorna Soulard returns home to reconcile herself with her father, a slightly illicit shrimper, before she marries the father of her baby.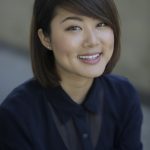 Felicia Ho (Los Angeles, CA): "Walk Up"
A woman escapes from an abusive relationship and moves to a new apartment building where, as a result of the PTSD from which she suffers, she believes the manager of the complex to be an incubus demon.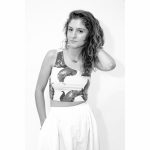 Francesca Mirabella (New York, NY): "Modern Love"
In the age of social media, two young lovers navigate their love life despite living in an over-saturated age of likes, followers, and Instagram.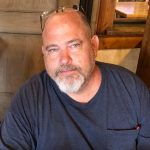 Mike Reid (Kyle, TX): "Execution Day"
When the red phone rings during an execution, the voice on the other end is not the governor's, but a kidnapper's demanding the governor pardon the death row convict by midnight or the warden's spouse will be killed.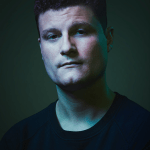 Travis Burgess (Brooklyn, NY): "Dirty Hands"
After accidentally killing a trespasser and burying the body in his Brooklyn Community Garden, Erroll is haunted by his past as his simple life begins to unravel.
Short Screenplay Finalists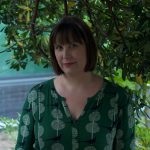 Ashley Brim (Los Angeles, CA): "The Goldfish"
An adopted woman is forced to confront her darkest fear about motherhood at her sister's baby shower.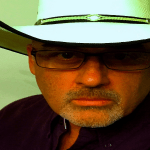 Charles Richardson (Natchitoches, LA): "The Hayride"
At a time when the Saturday night airwaves were dominated by traditional, conservative family radio shows, the Louisiana Hayride dared to push the limits of popular culture and gave birth to Rockabilly and eventually, Rock 'n' Roll.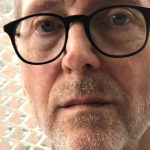 John Burdeaux (New York, NY): "33C"
Finally getting her life back together after a traumatic divorce, a wealthy middle-aged woman becomes fixated on a mysterious younger woman who lives down the hall of her luxury New York apartment building.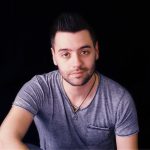 Michele Gentile (Reutlingen, Germany): "Ocean's Emptiness (Sora No Umi)"
The unusual story of why 10-year-old Mayumi from Okinawa is protecting the oceans.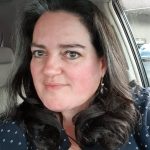 Tanya Wheeler (Auckland, New Zealand): "The Middle Wife"
A dead young wife attempts to reveal her husband's abuse in order to receive a proper burial, especially after he brings home a new bride.
Episodic Content Finalists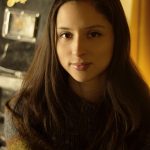 April Maxey (New York, NY): "Work"
Work is a character-driven drama series that follows the lives of women who work at an underground lap dance party in New York City.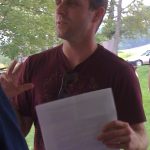 Brian Hogan (Stratford CT): "Super Hoax"
In a future where hope is scarce, a rogue band of CIA operatives convince the world that a superhero is real to inspire hope. At least, at first they do.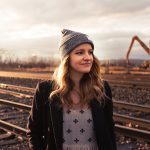 Kade Roybal (Los Angeles, CA): "Mother (Mère)"
A devoted mother in rural Louisiana must reckon with a dark secret from her past when a long-buried kidnapping case resurfaces and threatens to destroy the life she's built for her daughter. 
Megan Tillman (Austin, TX): "All Fronts"
Tone Morales' shady family operation is threatened by an unlikely successor–his younger sister.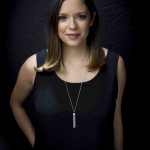 Teneille Newallo (Port of Spain, Trinidad): "Soucouyant"
A dark fantasy inspired by Caribbean folklore. In pre-Columbus Trinidad, a Soucouyant prince creates the first vampire, sparking a war between soucouyants, vampires, and humans.
Louisiana Award Finalists
Ahmed Siddiqui (Baton Rouge, LA): "In Their Hearts Was A Disease"
A Muslim family's relationship is tested when their son brings home the woman he fell in love with.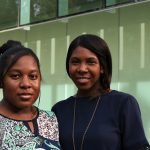 Chasah West, Charliese Elisah West (Lafayette, LA): "The Artsmen"
A reckless private investigator struggles to find the evasive thieves who once attacked her family and stole her father's famous artworks. After a run-in with a mysterious band of art recovery experts, she joins them to track down the thieves, unknowingly provoking a network of art criminals.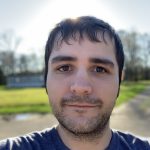 Cote Bellard (Port Barre, LA): "Feed the Demon"
After coming in contact with a demon, straight-edge college freshman Lily must fight the demon's temptations to save herself and everyone around her.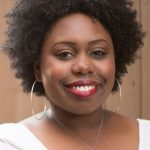 Monique Morton (Arnaudville, LA): "Remember Freetown"
As the only dark skinned member of a Creole Jazz band, Willie Johnson struggles to find comfort in his own skin when he encounters racism and colorism during a tour of southern Louisiana.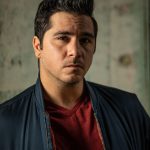 Nick Pino (New Orleans, LA): "Lupe"
In 1980s New Orleans, a Chilean immigrant and her son attempt to fit in to Southern high society, but that world is more complicated than meets the eye.
Finalists in all categories will receive an All-Access Pass to attend the 2019 New Orleans Film Festival October 16-24. The writers will be invited to all panels, roundtables, receptions, networking events, and screenings over the course of the nine-day event.
Additionally, winners of each category will receive a cash prize.
The winner of the Feature Screenplay category (for screenplays 40 pages or longer) will receive an unrestricted cash prize of $1000.
The winner of the Short Film Screenplay category (for screenplays under 40 pages) will receive an unrestricted cash prize of $500.
The winner of the Episodic Screenplay category (for pilots, web series, teleplays, etc.) will receive an unrestricted cash prize of $500.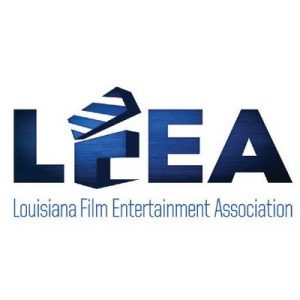 For Louisiana residents: the Louisiana Film & Entertainment Association is sponsoring a $1000 prize for the best screenplay from a Louisiana-based writer and a runner-up prize at $500.
The 29th New Orleans Film Festival Screenplay Competition received 700 screenplay submissions. We thank all screenwriters who submitted and gave us a chance to review their work. Here are the 28 finalists who will be provided with an All-Access Pass to the 2018 New Orleans Film Festival to take advantage of the screenings, panels, roundtables, and numerous opportunities to connect with other writers, filmmakers, and industry professionals. Winners in each category will be announced at a special reception during the festival.
---
#NOFF2018 Screenplay Competition Winners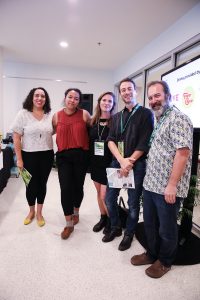 Feature Screenplays Winner – Audrey 2.0 by Imogen Grace
Short Screenplays Winner – The Frog by Tate Nova & Courtney Powell
Episodic Screenplays Winner – The Reservoir by Dylan Allen (Teleplay), Eddy Vallante + Dylan Allen (Story)
Louisiana Screenplay Competition Winners –
First Prize – Empyrean by Meghann McCracken
Runner Up – Bird by Renso Amariz
---
Feature Screenplay Finalists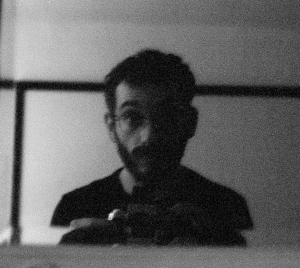 All See None by Zev Aaron
Traumatized by the discovery of two dead inmates, an architect tries to sabotage the construction of a prison he's designed. When the prison corporation that hired him finds out, he and his young daughter must run for their lives.
Zev Aaron Bio
Zev Aaron was born in 1990 in New York and presently lives there. He received a B.A. in History from the University of Pennsylvania and an M.A. in Liberal Studies from The New School. He has made a series of experimental analog shorts and is currently shooting two narrative shorts, one on 16mm and one on 35mm.

---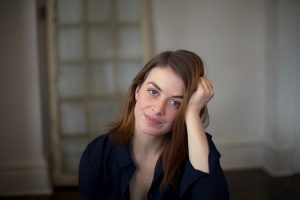 Audrey, 2.0 by Imogen Grace
A Hollywood actress struggling to make a comeback begins to form a deep and dangerous attachment to her android body double, in this lo-fi sci-fi set in a near future.
Imogen Grace Bio
Imogen is a screenwriter based in Toronto, Canada. She studied dramatic arts in New York City and has written and directed short films that have appeared in international film festivals. Her feature screenplay Audrey, 2.0 is an official selection of Oaxaca Film Festival and Catalina Film Festival. She is the co-founder of the women in film initiative The Bechel Bill.

---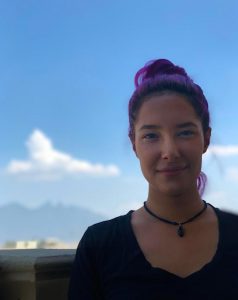 Delos by María A. Otero
A Mexican girl with unusual powers struggles to deal with her impending womanhood, her disastrous family, the constant torment of bullies and her crumbling sense of identity while fighting to keep her sanity and avoid her breaking point.
María A. Otero Bio
María Otero was born in Mexico in 1996. She started writing as soon as she learned how to at age 6. A few years later, before she was allowed to watch "grown-up" movies, she defied her parent's rules and saw Schindler's List. This changed her life. From that moment on, she lived for films. She divides her time between MX and NYC.
---
Johnny Ace by Moon Molson
On the night of Christmas Day in 1954, two Houston Homicide Detectives are called to the City Auditorium to investigate the accidental suicide of R&B singer Johnny Ace and discover that the death of the legendary crooner is anything but an "open and shut" case of drunken Russian Roulette.
Moon Molson Bio
Moon Molson's short films Pop Foul (2007), Crazy Beats Strong Every Time (2011), and The Bravest, The Boldest (2014) all premiered at the Sundance Film Festival, have screened at over 250 international film festivals, and won over 100 awards worldwide. He is a 2015 Guggenheim Fellow in Film-Video and currently an Assistant Professor in Visual Arts at Princeton University.
---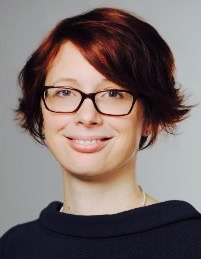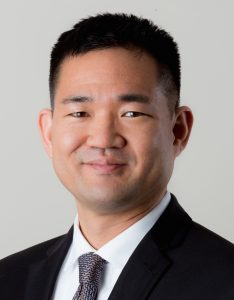 Kibou by Cassie Hayasaka and Keith Hayasaka
In a political and cultural backdrop acutely relevant today as 75 years ago, a young Japanese-American loses everything – his freedom, cultural identity, and the love of his life – when his family is split up by the government and forced to relocate to a desolate internment camp during WWII. When faced with the prospect of post-war renewal, the bonds of family and loyalty to country threaten to eclipse his happiness.

Cassie Hayasaka and Keith Hayasaka Bio
Cassie and Keith Hayasaka have collectively lived all over the United States but now call the Pacific Northwest home. Drawing on diverse experiences and socioeconomic/cultural backgrounds, they strive to craft engaging narratives while exploring timely issues of race, social disparity, and family.
---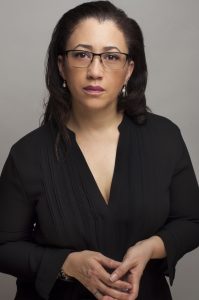 Plaçage by G. Michelle Robinson
In early 19th Century New Orleans, it was not uncommon for a White man to enter into consensual common-law union with a woman of color. The practice was called Plaçage. Emilie, a 17-year-old mixed-race woman, has been raised in a life of relative luxury in just such a household. Her sister, Marie Elaine, is about to embark into the same lifestyle. But for Emilie, enchanted by stories of the West she reads of in penny novels, the life she's known holds no allure.
G. Michelle Robinson Bio
Originally from Washington State, Michelle is a Brooklyn-based actor and writer. She's been on TV and film, most notably a recurring role on HBO's Boardwalk Empire, and theatre, including the 2002 Edinburgh Fringe First winning Black to My Roots.

---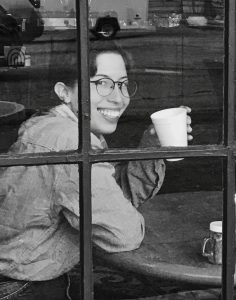 Shock by Rosie Rosato
Baltimore City has become a haven for queers all over the state of Maryland. Everything is temporary here; both this kind of love, and this kind of life. Mandatory conversion therapy plucks everyone at random from the city for a country retreat at a center outside of town. Zooey, a 24-year-old painter who is startled by how much falling in love has changed her life, has recently lost her girlfriend Sam. Zooey and her group of friends navigate their city, and live their lives the way they feel they should for as long as they can. Shock is a social horror that slides in and out of memories; it is a soft boil through and through. Rebellion can exist in small acts, like falling in love and staying true to yourself. Shock questions our permanence and our strength to be honest with ourselves.
Rosie Rosato Bio
Rosie Rosato is a Brooklyn, NY based screenwriter/filmmaker from Baltimore, MD. She bleeds genres, playing with Horror, Drama, and Syfy, suspending disbelief to dive deep into ourselves. Shock, a queer-social-horror based in her hometown, is her current project in pre-production. Shock is Rosato's first feature-length script. Rosato holds a BFA in Film/Video from Pratt Institute.
---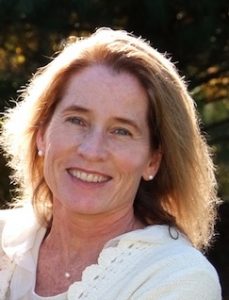 True Blue Masters by Hadley Witcher
An aspiring young copywriter investigates water rights and stumbles into an underhanded political scheme surrounding the emerging gaming industry in 1990s New Mexico.
Hadley Witcher Bio
Hadley Witcher received her BFA from Cornell University, then settled in Tesuque, New Mexico, where she worked in photography and video production. She also wrote commentary and film reviews for KUNM, Albuquerque's NPR affiliate. She later moved to her native Philadelphia area with her husband and two children. She earned her MFA in Creative Writing at Rosemont College in 2017.
---
Episodic Screenplay Finalists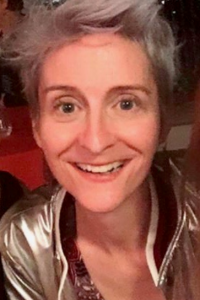 Banshees by Cari Daly
After her Irish mob-boss husband is arrested by the FBI, a mother of three with plans to escape, steps up to lead the family business.
Cari Daly Bio
Cari Daly is the granddaughter of Irish immigrants who may not have been on the right side of the law. She made good by attending NYU's Tisch School of the Arts, receiving her BFA in Directing and Dramaturgy, followed by the AFI Conservatory, where she received her MFA in Screenwriting. She won't break your kneecaps…she promises…
---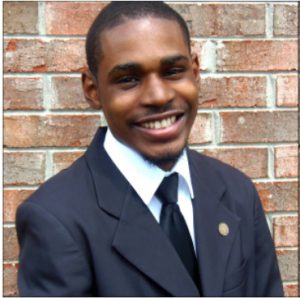 Deadline by Branden Hampton
A relentless black journalist struggles through the world's top journalism school in the midst of racism, politics and corruption in Chicago.
Branden Hampton Bio
Branden T. Hampton is an award-winning director, producer, musician and writer from Atlanta, Georgia. The award-winning documentary "FEARLESS" that he co-directed/co-produced was nominated at the Chicago/Midwest Emmys for two College Production Awards and has premiered at major international film festivals. He is a proud graduate of Howard University and Northwestern University's Medill School of Journalism.
---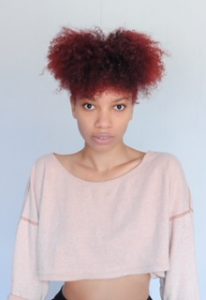 Generation-Y by Chelsea Holmes-McKnight
Gen-Y (Generation-Y) follows the life of Elisha Danbrooke, an African American woman whose world is turned upside down when she discovers she's contracted an incurable STD. Throughout the series, viewers will learn how she navigates through the dating world with this stigma.
Chelsea Holmes-McKnight Bio
My name is Chelsea Holmes-McKnight, I am from Charlotte, North Carolina. I began writing in high school for the newspaper and yearbook, but my love for storytelling developed during my college years. I originally went to school to become a journalist, yet after taking several fiction writing courses, I was hooked. The rest is history.
---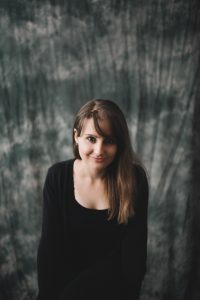 The Quickening by Brittany Worthington
Eleanor Murphy Ballard is a 19th-century housewife who is not only struggling to conceive a child with her wealthy husband but struggling to conceal her past and true identity as a runaway slave. She is forced to confront her true self when a close friend finds herself pregnant with nowhere to go. It is soon revealed that Eleanor aided in providing illegal abortions to women across the city. Pulled back into that world with the promise that she might find the daughter she gave up nearly a decade ago, Eleanor starts down a path towards becoming Chicago's most-notorious abortionist. But with the Council of the Suppression of Vice and a Chicago mobster after her, Eleanor must face some hard choices as she confronts who she is and what she truly wants.
Brittany Worthington Bio
Brittany Worthington is a native Michiganer –Grand Rapids, MI to be exact– who completed her MFA in screenwriting at the University of Texas at Austin. Brittany is currently pursuing her screenwriting career in Los Angeles. She was recently named the second place finalist in the LAUNCH Million Dollar Screenplay competition.
---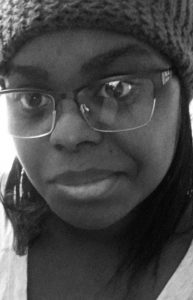 The Realm by Crystal Ellington
Episodic fantasy drama The Realms explores the notion that there is life after death. The protagonist, Kyna, is struck with amnesia at the time of her death, and must navigate the new realm to uncover the truth behind her life and death. In order to unlock the details of her existence, she must master the role of Guardian, one who assists the dead with life's unfinished business. With each soul assisted, she unlocks a key to her life and death. As she gets closer to the truth, tensions rise in the world of the living and the dead. The barrier between the realms is thinning. All hell is about to break loose.
Crystal Ellington Bio
Born and raised in Florida, Crystal studied journalism and communication at Ashford University. After a brief stint as an on-air radio personality, she moved to Europe for a couple years before returning to her hometown to care for her two daughters. She now works in banking and spends her free time indulging her passion for writing.
---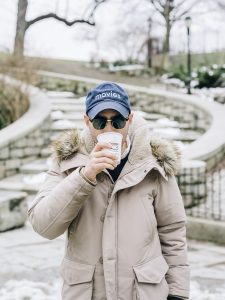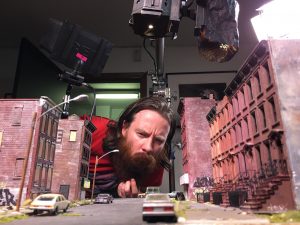 The Reservoir by Dylan Allen (Teleplay), Eddy Vallante + Dylan Allen (Story)
In an age when water is rapidly becoming the new oil, an ambitious engineer reluctantly returns home after public doubt is cast on the sustainability of the local reservoir. But as she reconnects with the family she fled and the community she left behind, she begins to struggle with the reason she's back: to flood her hometown.
Amalgamated Picture Co.
Amalgamated Picture Co. is an award-winning production house based in Brooklyn, NY. Their most recent short film THE PRIVATES won Hammer to Nail's Spring '17 Short Film Contest and was released as a Vimeo Staff Pick Premiere. It was featured on Short of the Week, io9, Film Shortage and won New Hampshire FF's Best NH Short Narrative award.
---
Short Screenplay Finalists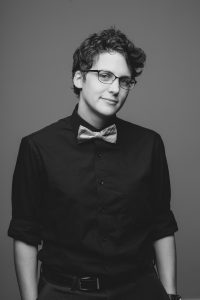 Flight by Alexis Stratton
In 1950s small-town South Carolina, Dee helps her lover Sam break free from the South by cutting off their hair.
Alexis Stratton Bio
Alexis Stratton has spent their life in many homes, from New Orleans to South Korea. They received an MFA in Creative Writing from the University of South Carolina, and they currently work as a freelance writer. Previously, they wrote and directed two short films, "Crosswalk" and "GHOST_GIRL," which have been screened at festivals in the U.S. and beyond.
---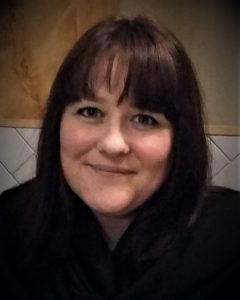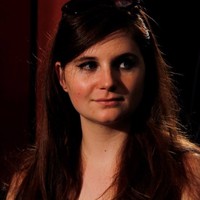 Freya by Jo Fox and Sophia Tamaro
A grieving painter finds solace and creative inspiration through sexual encounters with strangers.
Jo Fox and Sophia Tamaro Bios
A former doctor and teacher, Yorkshire writer/producer and married mother-of-two, Jo is a Nicholl Fellowship Quarterfinalist, with a passion for sharp dialogue and rich characterization.
Writer/director and UK Film School graduate, multilingual German/Italian born Sophia has a flair for intriguing, original stories and is committed to increasing diversity in film.
---
My Black Friend by James M. Martin
A new premiere subscription service seeks to help young, woke, progressives avoid costly social mistakes related to issues of race and help demonstrate their allegiance to black causes; all without actually needing to get involved.
James M. Martin Bio
James M. Martin is a lifelong writer and college educator who loves creating worlds that are outside of the norm. If there's a way to work a bit of the unusual or the outright weird into everyday situations, he's all for it. As a writer, director, and editor he knows he should be doing less, but sometimes has trust issues.
---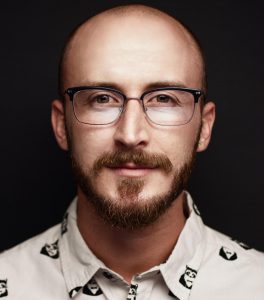 Strangers on the Outside by Derek Weissbein
After discovering they can recapture the feeling of falling in love for the first time by inhabiting the bodies of others, a couple begins playing an addictive game to reinvigorate their monotonous relationship while ignoring the ethical and physical implications.
Derek Weissbein Bio
Derek Weissbein is a screenwriter located in Los Angeles. He was featured on the 2016 Hollywood Blacklist with his screenplay, Layla and Other Assorted Love Songs, about Eric Clapton and George Harrison. He has since been attached to write three more biopics. Although he enjoys bringing non-fiction stories to life, he is just as passionate about telling grounded sci-fi stories.
---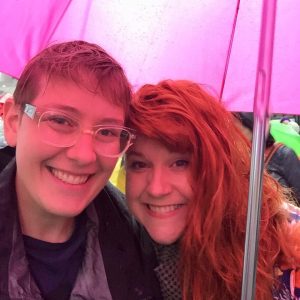 The Frog by Tate Nova & Courtney Powell
A young woman working as a maid on a remote Hawaiian island drinks an herbal tincture she hopes will solve all her problems, but she discovers her troubles have just begun.
Tate Nova & Courtney Powell Bios
Courtney Powell and Tate Nova have been making films together in New York City since 2015. Their first film, The Surf Report, was an official selection of the New Orleans Film Festival in 2016 and they are excited to show their new film The Future Is Bright at #NOFF2018.
---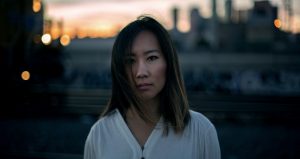 Wa Wa by Amy Wang
A 5-year-old girl attempts to overcome feelings of inadequacy and isolation at a boarding school for overworked parents.
Amy Wang Bio
Amy Wang is a Chinese-Australian filmmaker who grew up in the suburbs of Sydney, Australia. She graduated from the American Film Institute where her thesis film screened at numerous festivals around the world including being nominated for the Grand Prix at Clermont-Ferrand. She's a recipient of the Young Directors Award at Cannes Lions 2018 and is a Bluecat Screenplay Winner.
---
Louisiana Screenplay Finalists
Sponsored by Louisiana Film and Entertainment Association (LFEA)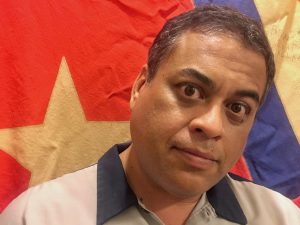 Bird by Renso Amariz
A young woman who can't leave her apartment has a difficult time finding love, until an alluring, fast living, neighbor shows up. The two woman find comfort in each other, but there is a bigger secret on why she can't leave her apartment that will change the lives of both women.
Renso Amariz Bio
Renso Amariz spent 9 years working as a military photojournalist. Since leaving the military, he has followed his passion for storytelling and focusing on film. He's written and produced several shorts, and one ill-fated feature. Currently he's working with Invisible Pictures and writing a digital series for internet release.
---
Empyrean by Meghann McCracken
In 2047 Silicon Valley, genetics researcher, Nia Donne, becomes embroiled in an international cover-up with implications for all of humanity.
Meghann McCracken Bio
Meghann's plays have been read, produced, or honored at the Last Frontier Theatre Conference (Alaska), The Playwrights' Center (Minneapolis), Southern Rep (New Orleans) and American Blues Theatre (Chicago). She also has been a quarterfinalist for the Nicholl Fellowship in Screenwriting. She has a B.A. in Film Production from U.C., Santa Cruz. She lives in New Orleans with her husband and son.
---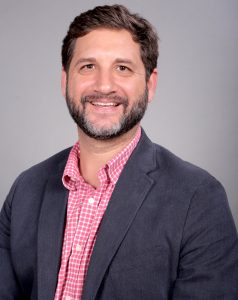 Gun Island by Max Cusimano
A federal agent is called to a remote Louisiana island to investigate a high-profile murder and uncovers a conspiracy involving the American arms industry.
Max Cusimano Bio
Max is a Louisiana native who gained an arguably overrated film degree from USC and spent a few years wandering about Southern California. Ridley Scott said some nice things about his short film, "The Rhapsody" (see IMDB.) Max's documentary feature "New City" is available on Amazon Prime. He lives in New Orleans with his wife, daughter, and two dogs.
---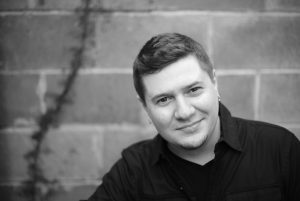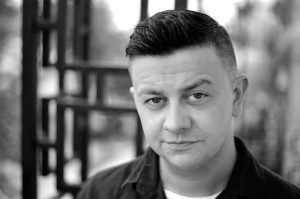 Homesick by Adrian Ferrara & Gavin Ferrara
When a horrific virus that turns those infected into savage, animalistic creatures sweeps through the grounds of a children's summer camp, a precocious eight-year-old girl and her friends must fight to survive their summer of fun.
Adrian Ferrara & Gavin Ferrara Bios
Screenwriters Adrian and Gavin Ferrara are cousins who co-own New Orleans-based, award-winning production company Flittermouse Films. Growing up in a show business family led them to pursue careers in filmmaking and screenwriting, an endeavor that would eventually culminate in the production of several films and the creation of numerous screenplays. Looking to the future, they hope to continue creating together!
---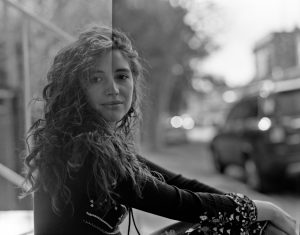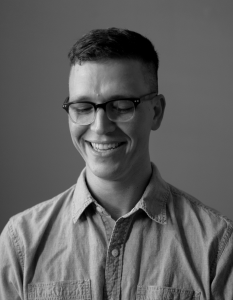 Little Lying Wild by Samantha Aldana & Bryce Parsons-Twesten
In Belize, Carmen, an outcast girl with an obsession for stories is the only witness of a depraved murder that happens in her village. Being seen as a liar for constantly spinning tall tales, Carmen has to prove to her people that what she has seen this time is not an illusion.
Samantha Aldana & Bryce Parsons-Twesten Bios
Samantha Aldana is a Belizean-American award-winning director/writer. Her love of stories was born from the fusion of storytelling traditions of the American South and the folktales of Belize. At the age of 12, she began putting her stories on screen. Samantha's work has been featured on PBS, The Film Shortage, Comic Con, and other festivals and platforms around the world.
Bryce Parsons-Twesten grew up on a farm in Southern Illinois. He is the literary manager of PRIME, a theatre company that specializes in 24-hour play festivals. He worked previously with Samantha Aldana, co-writing THE MELANCHOLY MAN which has won "Best Narrative Film" in the Audience Awards Women's Film Challenge and various other honors.

---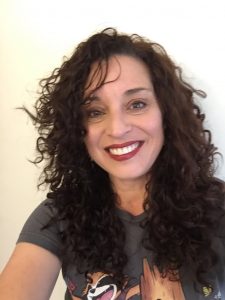 Seven Kinds of Soup by Kim Turner
Following the sudden death of her husband, a woman must navigate her way through her grief with the help of her friends and a mythic creature who may be a manifestation of that grief.
Kim Turner Bio
Kim Turner is a writer and a graduate of the Conservatory at Second City in Chicago. Additionally, she studied writing at iO and the Annoyance Theater. Her screenplay, Christy's Got Cancer!, was one of twelve works selected for the inaugural Meryl Streep Screenwriters' Lab in 2015. Kim resides in Mandeville and daily tests the physiological limits for human caffeine ingestion.
---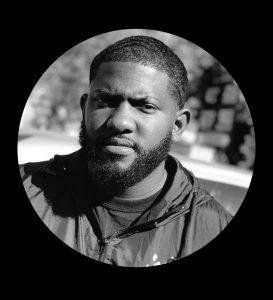 Swanson by Shaq Cosse
In parallel time periods, ACE's life mirrors the challenges of growing up in an adopted family and working in a group home for teenage boys placed out of their homes. While working in the group home, Ace comes up with the idea to start a bootleg therapy practice, which he's strongly urged against because of his lack of formal training. Ace must now deal with the dangers of his illegitimate practice, everyday group home problems, and the memories of his own dark past. Each episode will take us on a journey through a flashback into Ace's past, which will present a theme mirroring a theme going on in the present day, inside of the group home.
Shaq Cosse Bio
Shaq Cosse is a hip hop journalist from New Orleans, LA who has spent the last six years publishing stories in national media about the rise of New Orleans' underground music, and art culture. After spending a year and a half living and gathering research inside of one of Louisiana's most notorious out-of-home facilities for teenage boys, Shaq has embarked on the journey of telling the stories of his, "lil homies".
---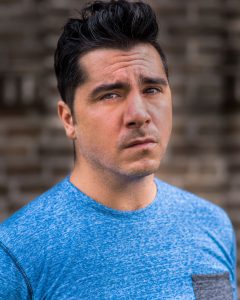 The Funeral Band Pilot by Nicholas Manuel Pino
On his first day as the newest member of "Thicker than Blood Brass Band," John, a now teenager displaced by Katrina, learns all about the unique community he's been disconnected from for so long and the traditions that follow them to the grave.
Nicholas Manuel Pino Bio
Nicholas Manuel Pino is a Chilean-American Award-Winning Writer/Director/DP and composer. His passion is writing comedy with heart. In 2017, he was awarded the "Emerging Voices" fellowship from New Orleans Film Festival.
---
Congratulations to all finalists!
Submissions for the 2019 New Orleans Film Festival Screenplay Competition is closed.
---
Dates & Deadlines
Earlybird Deadline: January 11, 2019
Regular Deadline: March 15, 2019
Late Deadline: May 10, 2019
Extended Late Deadline: June 21, 2019
Notification Date: August 2, 2019
Submission Platforms
Please visit one of our online submission platforms for submission fee information, rules and regulations, and to submit your film.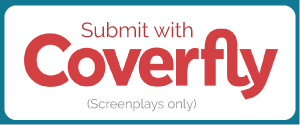 All entries submitted to the New Orleans Film Festival Screenplay Competition must be original works by the applicant.

All submissions must be in English.

Submissions must be made online. No mailed or emailed entries are accepted. All submissions are final and once submitted may not be replaced or edited in any way.

Screenplays must be formatted according to industry standards. Pages must be numbered, and please include title only on title page. 

There are no requirements as to when the material was written.
Length:
Feature Scripts: 40+ pages

Short Scripts: less than 40 pages

Episodic: less than 70 pages
The New Orleans Film Festival Screenplay Competition does not accept novels, short stories, stage plays, synopses, reality show concepts, scripts for existing TV series, adaptations, or works that are not original.

All scripts will be reviewed by festival staff, but due to the high volume of submissions, we will not be able to provide feedback on entries. Awards, selections, and decisions of the New Orleans Film Festival Screenplay Competition are final.

Finalists will be notified by mid-August.

Awards are given per entry, not per writer (in the case of multiple writers on a given screenplay).

There is no limit to the number of entries you can submit, but each entry must be a different screenplay and must pay a separate entry fee.

Louisiana Screenplay category: The writer must currently reside in Louisiana. You will be asked to provide proof of residence. This category encompasses screenplays of any kind: feature-length, short, episodic, pilots, etc.