Stay tuned for information about the 2023 New Orleans Film Society Gala!
---
Read about the 2022 New Orleans Film Society Gala honoring Alexa Georges
Thanks to all who joined, supported, and honored our 2022 Gala on April 2 at the Four Seasons Hotel New Orleans. Please see photos from the magnificent event on our Instagram page and Facebook album.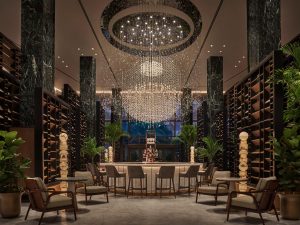 Honoring Our 2022 Celluloid Hero
The 2022 New Orleans Film Society Gala honored Alexa Georges, a life-long New Orleanian, philanthropist, and executive producer. Alexa provides foundational support and advisement to key arts & culture organizations in New Orleans, ensuring that our rich cultural traditions thrive decades into the future.
Master of Ceremonies: Michelle Miller, CBS Saturday Morning Show
Chairs: Elston & Deven Howard
Gala Committee: Michael Collins, Robin Marrouche, Beverly Matheney, Virginia McCollam, and Doug Spearman.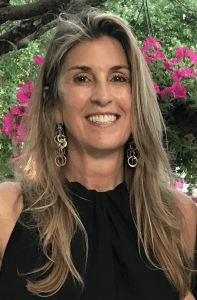 ALEXA GEORGES
New Orleans Film Society 2022 Gala Celluloid Hero
Alexa Georges is a native New Orleanian who has been a cultural philanthropist for the past 40 years in her community and abroad supporting the cultural arts as a patron and volunteer. Her board roles have included the New Orleans Film Society where she was a past board president and present honorary board member, The Preservation Resource Center where she chaired fundraising events in New Orleans and New York, The Ogden Museum for Southern Art, WWOZ New Orleans, and one of the founding trustees for Prospect New Orleans. Her advisory roles include The New Orlean Jazz and Heritage Foundation, Pirates Alley Faulkner Society, ArtDocs, and Dressed for Success. She co-founded the Sweet Art Katrina Fund in NYC, a re-granting program administered by the NO Contemporary Arts Center to assist artists living in the Gulf Coast affected by Hurricane Katrina.
Gala Chairs
Elston & Deven Howard
Gala Committee
Virginia McCollum, Beverly Matheny, Robin Marrouche, Doug Spearman, Fallon Young
Marquee Table Hosts
Alexa Georges & Jerry Armatis
Anne Burr
ABS Productions
Base Craft LLC
Dan Lucas Memorial Fund
Dr. Gerry Cvitanovich & Desi Vega
Deep South Studios & #CreateLouisiana
Element
Pamela Georges
Valerie M. Grubb
William Goldring
Elston & Deven Howard
Jones Walker, LLP
Louisiana Film Channel
Linda Novak & Adam Marcus
Paris Parker Salon & Spa
Pelican Events
Quixote Studios
Reel Security
Second Line Stages
Southern Style Construction
The Helis Foundation
The Ranch Film Studios
Trapolin Peer Architects
Universal
Jason Waguespack & Jeffrey Morgan
Producing Table Hosts
Crescent Sterling Limited
El-Amm & Associates LLC
Katherine & Tony Gelderman
Dr. Nassir & Robin Marrouche
Beverly and Dr. Robert Matheney
Virginia McCollam & Andy Ryan
Gina Monette
Gregory Morey & Scott K. James
Lori Ochsner
Reese & Co Real Estate
D. Santiago & A. Ciaccio
Weinstein's
Gala Patrons
Toni & Richard Bachman
Burton E. Benrud Jr.
Scott R. Bickford
Jane & Vincent Booth
Carlos J. Carmona
Tracy Copeland
Kaye Courington
Monique & Jason Doucette
Katherine Cecil and Emile Dumesnil
Jill Dupre & Josh Mayer
Bob Edmundson
Deborah A. Elam & Cary Grant
Randy Fertel
Full Armor Films
Alex & Krista Glaser
Kevin Gray
Steve Herman
Andrew Horton
Margret Koizumi & Carmen Cofano
Beth & Hugh Lambert
George Charles Lancaster
James and Vicki Lee
Monica Frois & Eve Masinter
Terrence Meck
Mamta Melwani
Michael Mimeles
Frank Monteleone
Dr. Marilu O'Byrne & Sam Robinson
Judith Oudt
PRG
Kathryn and Jeff Scurlock
Mackie & Sandy Shilstone
Ronald Shwartz
Doug Spearman
Pilar Tarry
Lisa Tudor
Fritz Westenberger & TQ Sims