The Music Initiative is designed to connect Louisiana musicians to career pathways within film and television, and explore the collaborative process between musicians and filmmakers.
Louisiana is home to a vibrant creative community of filmmakers & musicians creating original work. Through the Music Initiative, 80 participating musicians from Louisiana will have the opportunity to pitch their work to esteemed film and television music supervisors.
Participating musicians are also afforded a training in advance of the festival on how to pitch their work, a panel exploring the work of music supervisors, and a workshop for composers from Konsonant Sound. Additionally, the live music of some of the participating musicians will be featured at the many parties and events throughout NOFF.
#NOFF2019 will feature small group pitch sessions for 6 esteemed film & television music supervisors: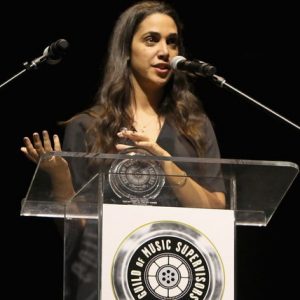 Stephanie Diaz-Matos (New York): Founder and creative head of music supervision company, Bonfire Collective, Stephanie Diaz-Matos has demonstrated her range as an established music supervisor in the entertainment industry with work spanning from Netflix's The Get Down to Primetime's Lost.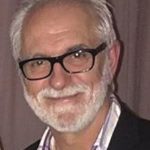 Ed Gerrard: Ed Gerrard is the 2017 Grammy Award Winner for Best Compilation Soundtrack for Visual Media for the film "Miles Ahead", starring and directed by Don Cheadle. Gerrard is the first in Grammy history to win the award as a "music supervisor", changing the landscape for category eligibility in the industry.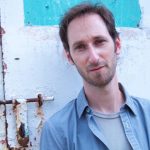 Andrew Gross (New York): Andrew Gross is on the Board of Directors of the Production Music Association and is a Creative Director and Composer at Konsonant Music. His work includes Tenacious D in the Pick of Destiny and Netflix's I Think You Should Leave with Tim Robinson.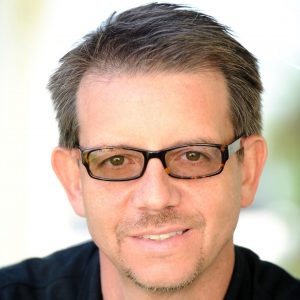 Jonathan McHugh (Los Angeles): Jonathan McHugh has had a wide-spanning career in the entertainment industry as a music supervisor, including being a founding member of the Guild of Music Supervisors and working on films such as Blindspotting to directing his own documentaries.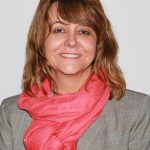 Tracy McKnight (Los Angeles): Former Head of Film Music at Lionsgate, Tracy McKnight has had a prominent career as a music supervisor dating back to the 90s. In various roles, she has worked on projects from The Hunger Games to Academy Award-winning documentary Free Solo.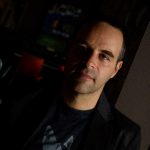 Gil Talmi (New York): Creative Director and Composer at Konsonant Music, Gil Talmi has worked in the entertainment industry since the early 90s with the bulk of his work focusing on socially conscious films, including official NOFF 2019 selection Building the American Dream.
Pitch sessions are an opportunity for groups of 10-15 musicians to receive real-time feedback about opportunities overseen by the prolific music supervisors in the film & entertainment industry, and for music supervisors to expand their networks to include Louisiana talent.
In addition to the pitch sessions, #NOFF2019 will host a public panel event focused on the intersection of music & film, and a networking reception for musicians & attending filmmakers.
The #NOFF2019 Music Initiative will span October 20-22, including both pitch sessions, panel, and a networking reception all to take place within the festival surround.
The New Orleans Film Festival's Music Initiative is sponsored by NOLABA with additional support from the City of New Orleans' Film Office and Louisiana Entertainment, and The Recording Academy. Special thanks to the Guild of Music Supervisors and The Recording Academy for their consultation and advice.
Congratulations to the 80 musicians who will participate in the 2019 New Orleans Music Initiative Program:
Accepted musicians for the Music Supervisor Pitch will receive a New Orleans Film Festival credential, an opportunity to pitch in a small group of 10-15 other musicians, and access to panels and networking events with independent filmmakers. There is no fee to apply.
Please do not apply to pitch if you cannot be available September 28th between 11am-12pm, and all day Sunday, October 20th & Monday, October 21st. All events to take place in the Central Business District in New Orleans.
Selection Process
Musician selections will be made based upon readiness of work to be used in a film or television show, and their availability to participate in a required pitch training session led by industry professionals and pitch sessions with music supervisors; those with licensed music will be prioritized.
If you do not feel that you are a qualified candidate, please note that there are several opportunities to engage and participate beyond being accepted for the pitch sessions. Please email irene@neworleansfilmsociety.org to keep abreast of other opportunities to participate, such as through panel programming or networking receptions.
Applications Due: August 1, 2019
Notification of Acceptance: September 15, 2019
Required Pitch Training: September 28, 2019 (11:00am-12:00pm) | NOFS Office
All Access Festival Pass distributed to musicians: October 3-5, 2019 | Distributed via email
Pitch Session Schedule distributed to musicians: October 3-5, 2019 | Distributed via email
Making Music, Making Movies Panel Discussion: October 19, 2019 (6:00pm)
Music Initiative Reception: October 20, 2019 (7:15pm) | XRM Media VIP Lounge at The New Orleans Advocate
Music Supervisor Pitch Sessions: October 20-21, 2019 | Exact time to be assigned
Konsonant Music Workshop: October 21, 2019 (3:00pm)
Where will Mandatory Pitch Training take place on Saturday, September 28 at 11:00am?
It will take place at the NOFS Office, 1215 Prytania Steet, Conference Room 362. Street parking is available.
I didn't receive a brief on 9/15/2019. Is that a problem?
This is not a problem. The format shifted slightly, and briefs will be going out later than expected. We appreciate your patience during the first year of this new program.
I fit into multiple genres, may I respond to multiple briefs?
No, please select the genre/category for the brief you wish to respond to/pitch.
What file format will I need to deliver my music for the pitch session?
The ideal format to submit will be a .WAV file. If that is not possible for you, please reach out to discuss alternatives.
When will I receive my exact pitch session time?
Your exact time will be delivered on 10/4/2019.
I've been accepted into the Music Initiative. When & how will I receive my festival pass?
Festival passes will be distributed via email between 10/3/2010-10/5/2019.