NOFF2021 Awards and Jurors
#NOFF2021 Filmmaker Awards presented by WarnerMedia
The 32nd New Orleans Film Festival Filmmaker Awards presented by WarnerMedia are out! Click here to watch the Awards Show or continue reading to see all winners. Congratulations to all filmmakers who joined the festival! Click on film titles in this newsletter to start streaming award-winning films until November 21.
---
Narrative Features Competition
The winner of this award will receive a $15,000 Panavision camera rental package and a $13,500 Light Iron Post Production Services.
Jury Award Winner: The Conference of the Birds –– dir. Kevin Contento, prod. Frank O'Neill, Helen Salamanca
Special Jury Mention: Perfume de Gardenias –– dir. Gisela Rosario, prod. Arleen Cruz-Alicea, Gisela Rosario Ramos, Consuelo Castillo, Adriana Ángel.
---
Best Documentary Features Competition
The winner of this award will receive a $10,000 equipment rental package from PRG.
Jury Award Winner: On the Divide –– dirs. Maya Cueva, Leah Galant, prod. Diane Becker, Melanie Miller, Amanda Spain, Elizabeth Woodward
Special Jury Mention: Shared Resources –– dir. Jordan Lord, prod. Jordan Lord
---
Best Louisiana Feature Award
The best Louisiana Feature film will receive a $15,000 Panavision camera rental package.
Jury Award Winner: The Neutral Ground –– dir. C.J. Hunt, prod. Darcy McKinnon.
Special Jury Mention: Many Fires This Time: We the 100 Million –– dir. Jason R.A. Foster, prod. Jeremy Liu, Michael  "Quess?" Moore, Jason R.A. Foster.
---
Best Cinematography Prize (Louisiana)
The winner of this category will be awarded a $10,000 camera rental package from Keslow Camera.
Jury Award Winner: Many Fires This Time: We the 100 Million –– dir. Jason R.A. Foster, prod. Jeremy Liu, Michael  "Quess?" Moore, Jason R.A. Foster.
---
Best Narrative Short: Oscar®-qualifying category
The winner of Best Narrative Short will receive $2,500 in Kodak film stock.
Jury Award Winner: Al-Sit –– dir. Suzannah Mirghani, prod. Suzannah Mirghani, Eiman Mirghani
Special Jury Mentions:
Peau de Chagrin –– dir. Baloji, prod. Janke Brands
Execution –– dir. Stavit Allweis, prod. Shuchi Talati
Pearl and Henry –– dir. Gibrey Allen, prod. Greta Hagen-Richardson, Weenta Girmay, Kenny Reynolds
---
Best Documentary Short: Oscar®-qualifying category
The winner of this award will receive a $10,000 equipment rental package from PRG.
Jury Award Winner: You Can't Stop Spirit –– dir. Vashni Korin, prod. Vashni Korin
Special Jury Mentions:
---
Best Louisiana Short
The winner of this award will receive a $5,000 Storyville Post package.
Jury Award Winner: This Body –– dir. Zac Manuel, prod. Lauren Cargo
Special Jury Mention: You Can't Stop Spirit –– dir. Vashni Korin, prod. Vashni Korin
---
Best Cinematography Prize (Louisiana Short)
Additionally, this prize will be presented to a Louisiana Short with a $10,000 camera rental package from Keslow Camera.
Louisiana Shorts Best Cinematography Award Winner: BABYBANGZ, cinematographer Spencer Mann
---
Animated Shorts Competition: Oscar®-qualifying category
Jury Award Winner: Trona Pinnacles –– dir. Mathilde Parquet, Marion Lacôte, Christophe Camoirano
Honorable Mention: Anxious Body –– dir. Yoriko Mizushiri, prod. Emmanuel-Alain Raynal, Pierre Baussaron
---
Experimental Shorts Competition
Jury Award Winner: Two Sons and a River of Blood –– dir. Amber Bemak and Angelo Madsen Minax, prod. Amber Bemak and Angelo Madsen Minax
Special Jury Mention: Fireflies –– dir. Léo Bittencourt, prod. Julia Murat and Léo Bittencourt

---
Reel South Award
The winner of this award will each receive $500 cash prize and the opportunity to screen as part of Reel South's programming slate.
Jury Award Winner: You Can't Stop Spirit –– dir. Vashni Korin, prod. Vashni Korin
---
John-Carlo Monti Memorial Award
The winner of this prize will receive $1,000 from the John-Carlo Monti Memorial Award Fund for below-the-line, on-set crew members, not traditionally recognized.
Winner: Andres Ballesteros
---
WarnerMedia South Pitch Narrative
The winner of the WarnerMedia South Pitch Narrative will receive an artist grant from WarnerMedia 150.
Winner: Christine Huang – Fly Girl
---
See all #NOFF2020 Award winners here.
Jurors: NOFF 2021
Narrative Features
Carlos A. Gutiérrez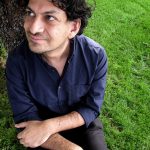 Carlos A. Gutiérrez is co-founder and executive director of Cinema Tropical, the New York-based media arts non-profit organization that has become the leading presenter of Latin American cinema in the U.S. As a guest curator, he has presented several film/video series at different cultural institutions, including The Museum of Modern Art, Film at Lincoln Center, the Guggenheim Museum, Film at BAM, and Anthology Film Archives. In 2007, he co-curated the 53rd edition of the Robert Flaherty Film Seminar and serves as co-director of the Cinema Tucsón. He is a contributing editor to BOMB Magazine, a member of Film Forum's Board of Directors, and has served as a member of the jury for various film festivals including Morelia, SANFIC, Seattle, Ashland, Margaret Mead, DocsMX, and Austin's Cine Las Americas. He has served as both expert nominator and panelist for the Rockefeller Fellowship Program for Mexican Film & Media Arts, the Sundance Documentary Fund, the Tribeca Film Institute's Latin America Media Arts Fund, and the Rolex Mentor and Protégé Arts Initiative.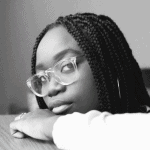 Kate Gondwe
Kate is a Malawian-American pursuing her undergraduate degree at Emerson College. She is the founder of Dedza Films, supported by Kino Lorber. Dedza Films is dedicated to acquiring films from underrepresented communities and creating space for emerging storytellers. Kate has interned at Kino Lorber, Film Comment, NEON, and recently Mubi. Her start in film began as an emerging programmer apprentice at the Tallgrass Film Festival, a program sponsored by the Academy of Motion Picture Arts & Sciences and FilmWatch grant recipient.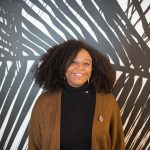 Maya Cade
Maya S. Cade is the creator and curator of Black Film Archive, a living register of Black films from 1915 to 1979 that Slate.com likens to being the definitive history of Black cinema. Her work has been featured in the LA Times, NPR's All Things Considered, Vulture, Roger Ebert, and numerous other publications. Recently named one of the top Black creatives globally changing the media landscape by i-D Magazine and BlackTag, Maya has presented on Black film worldwide. Originally hailing from New Orleans, Maya is currently the audience strategist at the Criterion Collection and based in Brooklyn.
---
Narrative Shorts
Benjamin Lopez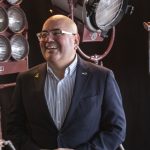 Ben is responsible for the overall design, strategic vision and execution of all domestic and global endeavors for the National Association of Latino Independent Producers, NALIP. Ben's portfolio includes the NALIP Media Summit, Latino Media Fest, Latino Media Market, Diverse Women in Media Initiative, #LatinxGoldOpen and the Latino Lens Incubator Series. Ben serves as a year-round industry liaison and curator of executives and content creators, working with key industry professionals who can accelerate their careers forward and match them with opportunities around the world. Ben's passion for data-driven initiatives, roots in content creation, and inclusive storytelling led to contributions to industry reports and his role as the executive Producer of the Latino Lens Incubator brand. Over the last six years years, Ben's role has expanded to SPLATAM content expert, curator of US-based Latinx and LatAm talent and consultant to major Hollywood studios, networks and production companies as well as the partnership with Goldhouse and the launch of the #LatinxGoldOpen movement, to amplify Latino-centric projects for financial success on opening weekend.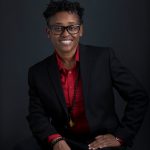 Romola Lucas
Romola, a huge fan of independent cinema, is a Co-Founder and Co-Executive Director of Third Horizon, a US-based nonprofit, which exhibits, produces, and distributes Caribbean films. Through her work with Third Horizon, she produces films in the Caribbean, film festivals – Third Horizon Film Festival (Miami, LA and NY) and the Timehri Film Festival (Guyana) and distributes Caribbean films (Studio Anansi Tv).
She holds a bachelor's degree in Environmental Science from the University of the District of Columbia, and is a proud Howard University School of Law alum.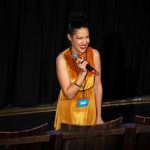 Tiffany Vazquez
Tiffany Vazquez is a New York City native. She has two Masters degrees from St. John's University and NYU, in International Communications and Film Studies. She worked at Film at Lincoln Center before becoming an Editor at GIPHY, curating the film collection of GIFs and directing select GIF shoots. She is also a former host on Turner Classic Movies, introducing classic films on television and in venues.
---
Documentary Features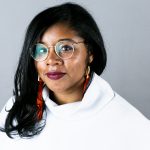 Lauren Domino
Lauren Domino is a writer and producer. She is a 2017 Sundance Institute creative producing fellow. Her work as a producer includes Alone, The Earth is Humming, Black Folk Don't, Like, America and Academy Award Nominated TIME (Amazon Studios). Lauren has produced branded content and live events for The New Yorker, Elle Magazine, The Oscars, Microsoft, and Essence Festival. Lauren co-hosted the podcast The Secret Lives of Black Women, which has been highlighted by The New York Times and Forbes.
Michelle Hamada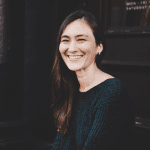 Michelle is formerly the Manager of Documentary and Scripted Programs at Tribeca Film Institute, a sister organization of Tribeca Film Festival that shuttered in Fall 2020. At TFI, Michelle participated in the selection of over 300 projects, supported filmmakers through Tribeca Film Institute's grants and workshops and developed their slate of programs. She took a leadership role running TFI's alumni support programs, specifically the TFI Pond5 Program, which provided support to TFI alumni through three funding cycles and four networking events annually. She is currently the Director of Industry & Filmmaker Relations at Syrn Media Ventures where she serves as a representative to artist support institutions and filmmakers as well as plays an integral part in shaping SMV's community driven strategies and year-round filmmaker engagement. She is also an Artist Programs, Consultant at Points North Institute where she is the program lead on the American Stories Documentary Fund sponsored by CNN. In this role, she manages submissions; supervises correspondence from sponsors; supports the 1:1 industry market at Camden International Film Festival; and programs the virtual workshop for American Stories Grantees.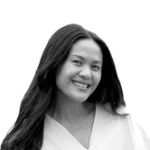 Theresa Navarro
THERESA NAVARRO (@theresaxtine) is an Independent Spirit Award-nominated producer, cultural worker and media arts advocate. She is currently the vice president of external affairs at the national nonprofit media organization behind PBS series 'POV'–the longest-running nonfiction showcase on American television. Her producing credits include: 9-MAN (DOCNYC '14), ADVANTAGEOUS (Sundance '15) and FROM HERE (HRWFF '20).

---
Documentary Shorts
Dolly R Turner
Working at the intersection of storytelling, impact, and marketing, Dolly Turner is an award-winning filmmaker garnering Sundance, Tribeca, American Black FilmFestival, and Pan African Film Festival Awards as well as a nod on the Oscar's shortlist. In 2019, United Skates premiered on HBO, won the Tribeca Film Festival Audience Award, National Museum of African American History and Culture Best Documentary Award, and was nominated for the International Documentary Association's Best Documentary. Previously, Turner produced Alone, winner Sundance Grand Jury Prize for non-fiction short, and Oscar's short list in 2017.
Dana Merwin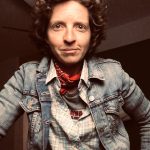 Dana Merwin is the Program Officer at the International Documentary Association where she administers the Enterprise Doc Fund and Pare Lorentz Doc Fund. Prior to joining IDA, Dana was the production manager for Al Jazeera America's documentary unit and the Peabody Award winning series Fault Lines. She was the Director of Operations for Jupiter Entertainment in Los Angeles, where she oversaw the delivery of multiple docu-reality series. She has served as a production manager on numerous film and television productions.
Ranell Shubert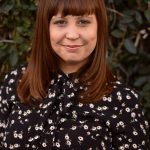 Ranell Shubert is the Producer of the What's Up with Docs Podcast, a documentary podcast that centers the voices of Women, POC, Indigenious, and LGBTQIA filmmakers and industry professionals. She is also a fierce co-conspirator with the disabled filmmaking community and advises nonprofits and other film organizations on how to be more accessible. She also provides consultation to documentary filmmakers in all phases of production. She is the former Educational Programs Manager and IDA Awards Competition Manager at the International Documentary Association. She was also the lead programmer for the IDA's biennial Getting Real Documentary Conference. She received her BA in Film and Video at Columbia College Chicago with a focus in documentary film production.
---
Louisiana Features
Mia Bruno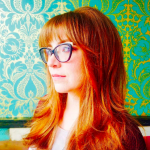 Mia Bruno combines an intricate knowledge of film distribution and sales with a skill for innovative and effective marketing strategies. Mia works with filmmakers and content-creators as a distribution strategist and grassroots marketer/impact producer, marrying a nuanced understanding of the marketplace with creative campaigns designed to connect with audiences meaningfully. Some of her recent work include Jamila Wignot's AILEY, Shalini Kantayya's CODED BIAS, and James Cameron's THE GAME CHANGERS. Mia has worked with film organizations Cinereach, The Gotham, and DOC NYC, and consults on content strategy for brands like AAA and Meow Wolf.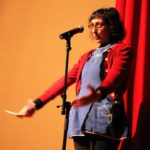 Naomi Walker
For several decades Naomi Walker has organized conferences, film screenings, and public discussions around documentary films. Lately, Walker has advised documentary projects on numerous facets, including: impact strategies, fundraising, feedback on rough cuts; and consult for doc organizations and funders.

Monique Walton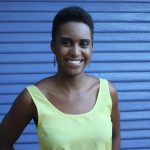 Monique Walton is a creative producer of director driven fiction and non fiction independent films based in Austin, TX. Her fiction feature debut, BULL, directed by Annie Silverstein, was an official selection at the 2019 Cannes Film Festival – Un Certain Regard. She is currently producing a feature documentary, HOLLOW TREE, directed by Kira Akerman, which has received support from the Sundance Kendeda Fund, the International Documentary Association, and The Harnisch Foundation. She was selected for the 2016 Sundance Creative Producing Lab, the 2020 Rotterdam Producing Fellowship and the 2021 Gotham/Cannes Producers Network.
---
Louisiana Shorts
Laci Dent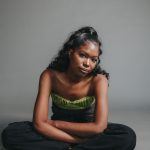 Laci Dent is an award winning writer, director, producer and production designer based in Los Angeles. She is originally from New Orleans, Louisiana. She is a storyteller who builds atmospheric worlds through her passion for unique tales, uncanny characters and dark undertones.
She earned an MFA in directing and production from the UCLA School of Theater, Film and Television. Her work has been supported by SFFILM, IFP, The Blacklist, Women in Film Los Angeles, The Westridge Foundation, Disney/ABC and The Museum of Modern Art in New York. She is currently developing her first feature film project. An untitled supernatural horror film.
Ro Haber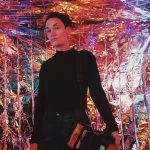 Ro Haber is an aesthetically-minded Writer/Director. An MFA graduate of NYU's Tisch School of the Arts, they were a 2018 Sundance Momentum Fellow and Sundance New Frontier Lab fellow. They were selected for the Universal Pictures Directing Lab, AFI's Directing Workshop for Women, Film Independent's Episodic Lab and Project Involve, Outfest's Screenwriting Lab, and were a shadowing director on FX's Pose. They were featured on The Alice Initiative's 2018 list of directors ready to helm studio films, Indiewire's 8 Best Trans Directors Working Today, and have been a fellow at Yaddo and MacDowell Artist Residencies.
They won a Webby, New Orleans Film Festival, and LA Film Festival awards and were nominated for a GLAAD award for their series, New Deep South. Their series Braddock, PA (Topic) gained critical attention from The New York Times and The New Yorker. They directed Stonewall Forever for Stink Studios as well as Celestial for Tribeca Studios x Bulgari, and have done commercial work for Mercedes, Spotify, and the Chan Zuckerberg initiative to name a few.
Recently, they directed the finale for the FX x Killer Films series, Pride (now on Hulu). They are currently directing a feature documentary EPed by Lauren Greenfield, Caroline Libresco, Joey Soloway, and AGC and produced by Caryn Capotosto entitled We Are Pat about the 90s SNL cult figure It's Pat. They are also attached to direct Amasia Entertainment's (Green Hornet, Them That Follow) trans coming of age film, Handsome and their film Shell.ai, which is a modern feminist horror retelling of the Frankenstein story from the perspective of a female technologist, is being produced by Seaview (Slave Play, Master). They are also attached to direct the feature adaptation of Brontez Purnell's award-winning novel Since I Laid My Burden Down, which is being adapted to screen by Savannah Knoop and just won the 2021 SFFILM Rainin Grant. They are currently an advisor for Sundance's first Trans Possibilities Lab – and are a fellow of Sundance's yet to be announced Art of Practice Fellowship.
Jenny Slattery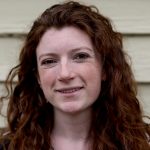 Jenny Slattery is the Co-Founder of Early Bird Films, which was created to advance promising films in the early stages of development. Previously, Jenny was the Associate Director of Foundations and Artist Development at SFFILM. She has also worked independently as an artist development and fundraising consultant, providing guidance and support to independent filmmakers, and to organizations that include ITVS, SFFILM, Kartemquin Films, Film Fatales, and Group Nine Media. Jenny has served as a Bay Area Video Coalition Mentor, an SFFILM FilmHouse Creative Advisor, and a juror for the Indie Grits Festival and Hot Springs Documentary Festival.
---
Experimental Shorts
Crystal Kayiza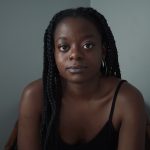 Crystal Kayiza was raised in Oklahoma and is now a Brooklyn-based filmmaker. Named one of Filmmaker Magazine's "25 New Faces of Independent Film," she is a recipient of the Sundance Ignite Fellowship, Jacob Burns Film Center Woman Filmmaker Fellowship, Points North Institute North Star Fellowship and Sisters in Cinema Documentary Fellowship. Her film, Edgecombe, was an official selection of the 2019 Sundance Film Festival where it was acquired for distribution by PBS. Her most recent film, See You Next Time, was an official selection of the 2020 Sundance Film Festival and was released by the New Yorker. Her short narrative film, Rest Stop, was the winner of the 2020 Tribeca CHANEL Through Her Lens program grant. Crystal received a Heartland Emmy Award in 2012 for her film All That Remains, which profiles Boley, Oklahoma, one of the nation's last all-black towns. She is currently in pre-production on her first non-fiction feature film, which recently received the 2021 Creative Capital Award.
Simon Liu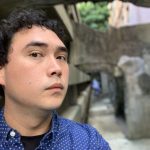 Simon Liu is an artist filmmaker seeking to build a lyrical catalogue of the rapidly evolving psychogeography of his place of origin in Hong Kong through alternative documentary forms, abstract diary films, video installation and 16mm projection performance. Liu's work has been presented at film festivals and museums globally including the New York Film Festival, Sundance Film Festival, International Film Festival Rotterdam: Tiger Short Competition, Toronto International Film Festival: Wavelengths, New Directors/New Films, BFI, The Shed, M+ Museum, MOCA LA, PICA, Tai Kwun Contemporary, Cinéma du Réel, "Dreamlands: Expanded", and an upcoming solo-program at the Museum of Modern Art as part of their Modern Mondays series. The M+ Museum and MoMA recently included Liu's Quadruple 16mm Projection Highview, along with other recent works, for their Permanent Collections. Liu is a 2019 Jerome Hill Artist Fellow, a teacher at the Cooper Union School of Art, and a member of Negativeland; an artist-run film lab in Brooklyn. Liu is currently working on his first feature film, "Staffordshire Hoard".

---
Animated Shorts
Everett Downing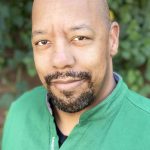 Everett Downing is an Oscar winning director, story artist and animator living in the Greater Los Angeles area. He's currently working at Netflix Animation where he is the Co-EP/Co-Showrunner of the recently announced animated series My Dad the Bounty Hunter.
Ingrid Tous Tovar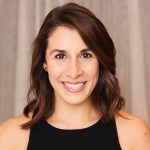 Ingrid Tous Tovar recently joined Moonbug as a Creative Executive working across Development and Current. She is a proud Latina from Costa Rica and graduate of the University of Pennsylvania's Annenberg School of Communication.
She is a Charter Member of Latinx in Amination, a non-profit branch of the Latino Film Institute dedicated to empower and promote the growth of Latinx and minorities in all facets of the Animation, VFX, and Gaming industries. She is also a member of Women in Animation and Children's Media Association.
Ingrid is extremely passionate about authentic representation and is excited to help expand Moonbug's slate with stories that showcase authentic, multi-dimensional characters that entertain, inspire, educate preschoolers through a lens of empathy, compassion and resilience.
Jenga Mwendo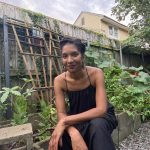 Jenga Mwendo is a New Orleans native, a student of Ahidiana, and graduate of the New Orleans Center of the Creative Arts (Visual Arts '95) and Eleanor McMain Secondary School. She studied Computer Art at the School of Visual Arts (BFA '99) and went on to work in the computer animation industry as a Modeler at Blue Sky Studios for 7 years. Her credits include Ice Age, Robots, Ice Age: The Meltdown, and Horton Hears a Who. She also did some work on Ice Age: Dawn of the Dinosaurs. After the levee breach during Hurricane Katrina, Jenga decided to return to New Orleans and become involved in community building work. She started a nonprofit organization called Backyard Gardeners Network (@bgnnola). Most recently, she has entered the nonprofit real estate development space with a focus on affordable housing. Jenga lives with her daughter in the Lower 9th Ward.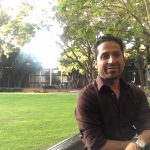 Sihanouk Mariona
Born in El Salvador and currently working in Los Angeles, Sihanouk is an Emmy Award winning Animator and Animation Director, and Teacher with over 22 years of professional experience in the animation industry. Sihanouk's short film was an official selection of NOFF 2015, and he continues to produce non-fiction animation.