Information on this page is for the 2018 New Orleans Film Festival and will be updated in September 2019 for the 30th New Orleans Film Festival (October 16-23, 2019).
All-Access Passholders are invited to mix and mingle every night of the fest with exclusive events designed just for you! See for yourself why MovieMaker Magazine says New Orleans Film Festival's after-parties set the bar for U.S. film festivals.
---
Opening Night Party

The Jung | 1500 Canal St.
Wednesday, Oct 17 | 10pm – 1am | Open to All Access Passholders only
Following the opening night screening of Green Book at the Orpheum, follow the sounds of a brass band to the historic and newly renovated Jung Hotel & Residences. Going back in time with sounds by DJ Shane Love to the rhythmic and electric 60s, the night will be accompanied by specialty cocktails, hors d'œuvres, and sweet delectables by POOF Cotton Candy. Let's dance the night away in celebration of the start of the 29th annual New Orleans Film Festival!
---
Closing Night Party

Buktu / Revolution Bar | 1840 Thalia St.
Thursday, Oct 25 | 10pm – 1am | Open to All Access Passholders only
Following the screening of the closing night film, A Tuba to Cuba, visit Buktu & Revolution bar as we close out the 29th edition of the festival. The night will be accompanied by some of the finest Cuban dishes provided by Manolito and music by the historic Preservation Hall Jazz Band, and the Cuban band Muevelo. Enjoy an unmatched experience of cultural celebration, appreciation for the arts, a great atmosphere, and all around good vibes. Don't miss the endcap to the 29th New Orleans Film Festival!
---
Filmmaker Welcome Party

Tremé Market Branch | 800 N Claiborne Ave.
Thursday Oct 18 | 10pm – 1am | Open to All Access Passholders only
What better way to welcome our filmmakers than an amazing party with groovy music and authentic New Orleans cuisine? Not to mention the event will be held in a renovated historic bank, in the heart of the Tremé, one of the oldest neighborhoods in New Orleans! Join us as we gear up for one of the best film fests yet.
---
Fête des Femmes: Celebrating Women in the Director's Chair

Magnolia Mansion | 2127 Prytania St.
Friday, Oct 19 | 10pm – 1am | Open to All Access + Weekend Passholders only
Join us for an elegant evening at the beautiful Magnolia Mansion at the gateway of the historic Garden District, sponsored by Chloe Wine Collection. Made for wine enthusiasts who appreciate all things extraordinary and timeless, Chloe Wines offer the structure and depth of exceptional fruit sourced from the world's preeminent growing regions to create wines with sophisticated intensity. This ravishing event will take place in the breathtaking courtyard of the mansion, with angelic tunes from cellist Spirit McIntrye and hypnotic tunes from DJ Dreamer. New Orleans- inspired dishes from Clean Course Catering and flowing wine and cocktails will set the mood to enjoy old New Orleans charm under the moonlight.

---

Crescent Park – Mandeville Shed | 2300 N Peters St.
Saturday, Oct 20 | 10pm – 2am | Free Admission + Complimentary Drinks for All Access + Weekender + Student Passholders | General Admission with Open Bar: $20 NOFS Members | $25 General
Tickets on sale now!
It's time to party Studio 54 style! And what better place to get down than alongside the Mississippi as the ships float by. It's going to be non-stop entertainment with DJ RQ Away and SPARKLE CITY DISCO spinning all of the hits from the past, open bar, cage dancers, and trick skaters to transport us back to when times were a little more electric! Are you ready!?
While you're there, NOTMC invites you to experience the New Orleans Story Booth. This dynamic installation uses artificial intelligence and film projections to capture and share your best tales of music, food, family, and friends made after midnight. Because for 300 years, great stories have started the same way, "One Time, in New Orleans."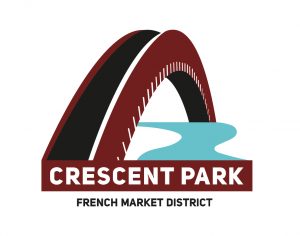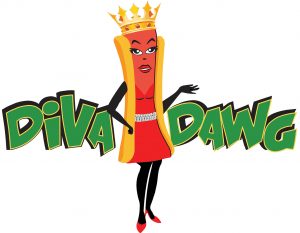 ---
Too Legit to Dip at the Drifter

Drifter Hotel | 3522 Tulane Ave.
Sunday, Oct 21 | 10pm – 1am | Open to All Access + Weekend Passholders only
Tropical cocktails, palm trees, smooth tunes from DJ Otto, and a heated pool… Come prepared to mingle and strut your beachwear (if you dare) on the catwalk at this hidden gem, a renovated mid-century hotel inspired by subcultural nonconformity. Get your selfie game on for the weekend's most Instagrammable event.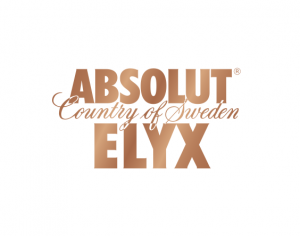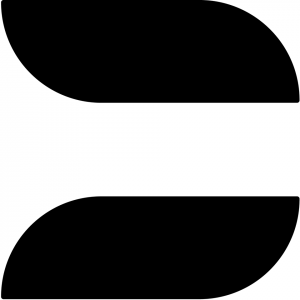 ---
Ritzy Business

The Vue | 1600 Canal St.
Monday, Oct 22 | 9:30pm – 1am | Open to All Access Passholders only
It's time to really see the sights! Wrap up your weekend at The Vue, an elevated rooftop experience on lower Canal Street. Gaze from the Mercedes Benz Superdome to the Mississippi River as DJ Nesby Phips narrates the night from electronica to r&b hits. Enjoy lots of comfortable seating, two outdoor fireplaces, classic cocktails, small plates, and conversations about your favorite films of the festival so far.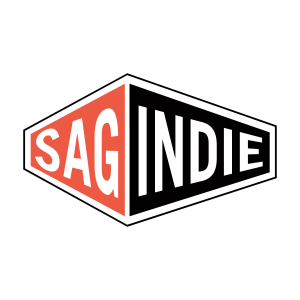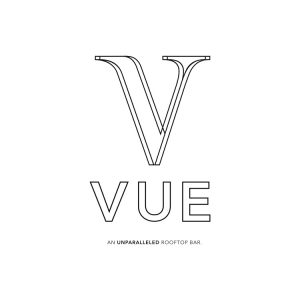 ---
Mingle on Magazine

Auction House Market | 801 Magazine St.
Tuesday, Oct 23 | 10pm – 1am | Open to All Access Passholders only
Join us at the newly opened Auction House Market in the CBD. Lounge in its open and airy space, with a distinctive ambiance comprised of crisp white walls with columns in a combination of steel and original timber. Signature cocktails will be paired with delectable dishes from market vendors SoLA Deli and Empanola.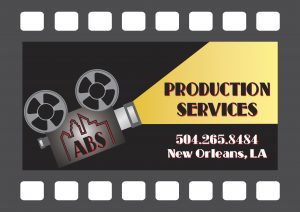 ---
The Martini Shot by NOVAC at The Starlight

Starlight Lounge | 817 St. Louis St.
Wednesday, Oct 24 | 8pm – 11pm | Open to All Access Passholders and NOVAC members
The New Orleans Video Access Center welcomes you to its 5th annual NOFF party! Get down below the line with the NOVAC crew – have a few drinks on us and dance the night away while DJ Precious Cargo carries you through the penultimate night of the festival!


Receptions
Receptions are located at the VIP Lounge at The New Orleans Advocate.
Tribeca Film Institute IF/THEN Pitch Winner Announcement
Friday, October 19 | 6:30pm – 8pm | Open to All Access Passholders
Join us for hors d'oeuvres and drinks as we celebrate a day of filmmaker pitches and announce the winner of the IF/Then Short Documentary Pitch Competition, which comes with up to $20,000 in funding and a year of mentorship with Tribeca Film Institute.

---
Screenplay Competition Winners Announcement
Saturday, October 20 | 1pm – 2:30pm | Open to the public
Join us for drinks and snacks as we celebrate the 28 finalists in the inaugural New Orleans Film Festival Screenplay Competition. We will announce the winners in each of four categories, including Feature Screenplay, Short Film Screenplay, Episodic Screenplay, and Louisiana Screenplay.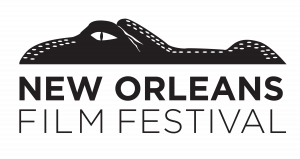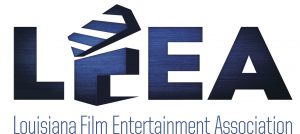 ---
Film Fatales Happy Hour
Saturday October 20 | 3pm – 4:30pm | Open to All Access Passholders
Join Film Fatales in celebrating the work of women directors participating in this year's film festival and learn more about how to get involved in their filmmaker community.


---
Black Filmmaker Reception
Saturday, October 20 | 5:30pm – 7:00pm | Open to the public
Celebrate films by and about Black filmmakers at this meet-and-greet, with delicious hors-d'oeuvres by Ginche Catering and beverages, hosted by The Black Professional and Black Film Space.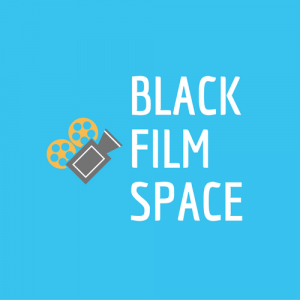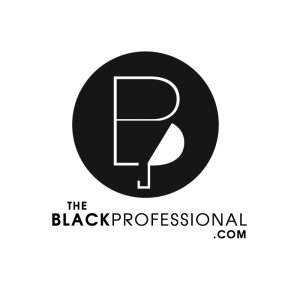 ---
WIFT Reception
Sunday, October 21 | 3:00pm – 4:30pm | Open to the public
Join WIFT-LA and WIFT-International in celebrating the work of the wonderful women panelists and filmmakers participating in this year's film festival, and learn more about WIFT-LA programs and membership.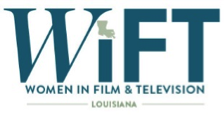 ---
#CreateLouisiana Reception
Sunday, October 21 | 5:00 pm – 6:30 pm | Open to the public
Join the team behind grantmaker #CreateLouisiana for a casual reception to toast this year's grantees and celebrate Louisiana's independent film community. Drinks and hors-d'oeuvres will be served. Sponsored by Deep South Studios.

---
Emerging Voices Reception
Sunday October 21 | 7:00 pm – 8:30pm | Open to All Access Passholders
Fete New Orleans Film Society's newest Emerging Voices directing talent with their esteemed industry mentors and workshop leaders, as well as the fellows of the 2018 Southern Producers Lab. Expect small bites, flowing wine, and good vibes.