Opening Night Party
Wednesday Oct 11 | 10pm-1am
Open to All-Access Passholders Only
Following the opening night screening at the Orpheum, follow the sounds of Kinfolk Brass Band to the rooftop of nearby Four Winds luxury apartments. Enjoy sparkling city views, specialty cocktails, hors d'oeuvres, and the electric sounds of DJ Bouffant Bouffant as we dance the night away in celebration of the start of the 28th annual New Orleans Film Festival.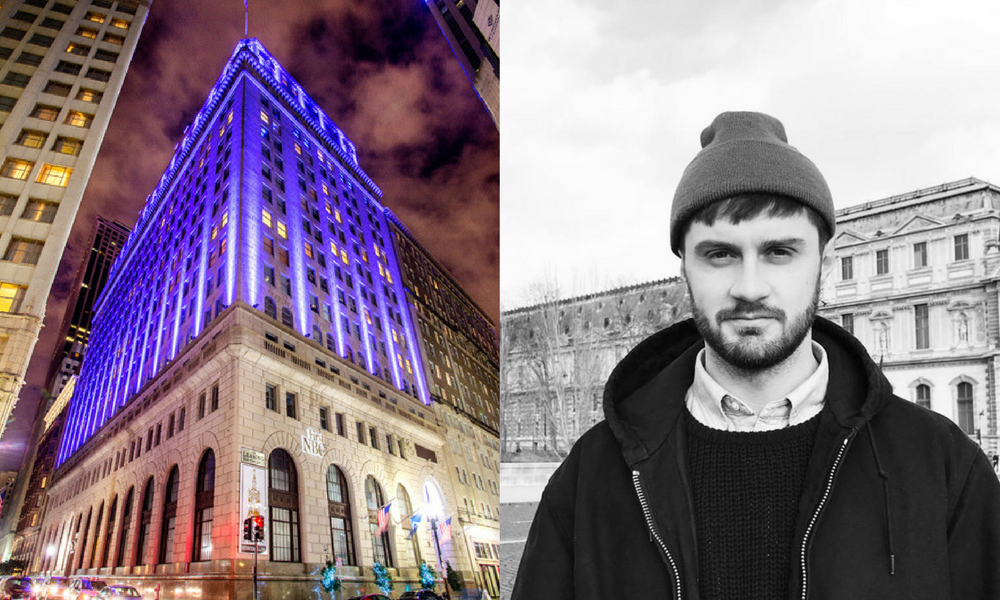 Filmmaker Welcome Party hosted by NOVAC
Lighthouse | 743 Camp St. Warehouse District.
Thursday Oct 12 | 9pm-12am
Open to All Access Passholders and NOVAC Members
The New Orleans Video Access Center welcomes you to its 4th annual filmmaker welcome party! Mingle and dance with local DJs, food and drink to kick off your festival party run!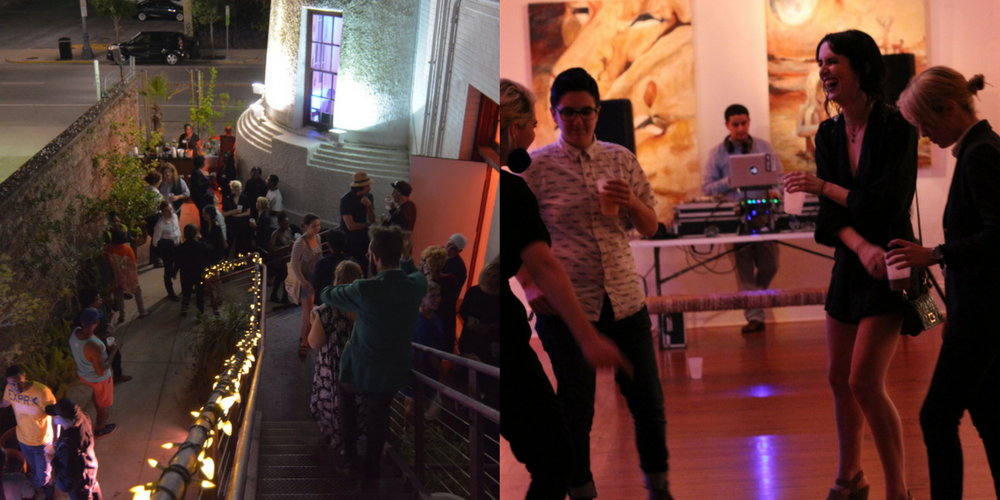 Friday the 13th Mansion Party
Whann-Bohn Mansion | 807 Esplanade Ave.
Friday Oct 13 | 10pm-1am
Open to All Access Passholders and Weekender Passholders Only
Join us at the historic, 1850's-era Whann-Bohn Mansion, located on oak-lined Esplanade Avenue at the edge of the French Quarter for an evening of revelry and otherworldly delights, sponsored by premium video streaming service Shudder, serving fans of thrillers, suspense, and horror. This epic event spans all floors of the three-story mansion: the musical stylings of Meschiya Lake & The Little Big Horns on the first floor and DJ Kazu's hot beats on the third. With drinks and New Orleans-inspired dishes from 12 Seasons Catering, enjoy some old-world charm–– and maybe a ghost encounter. It's New Orleans–you never know!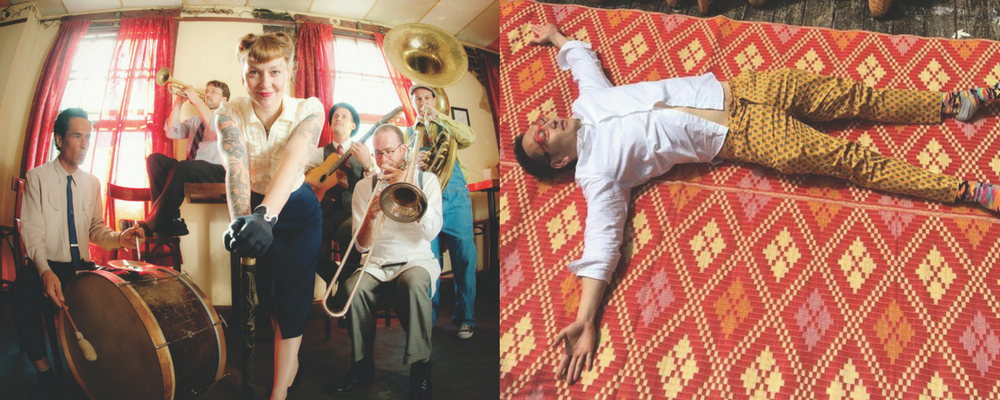 Diva Dance Fever
Crescent Park – Mandeville Shed | 2300 N Peters St.
Saturday Oct 14 | 10pm-2am
Free Admission + Complimentary Drinks for All Access Passholders and Weekender Passholders
General Admission with Open Bar: $20 NOFS members | $25 non-members
It's time to party! And what better place to get down than alongside the Mississippi as the ships float by. It's going to be non-stop entertainment as we bring you the world premiere of "Tropical Punch" by New Orleans own Big Freedia and creative director Wilberto Lucci- a high-octane, dance-filled short documentary and visual album about the history of New Orleans Bounce Music, starring the one and only Queen Diva. Trust us, it's going to set the mood for an evening of fun times. Open bar, good vibes, DJ RQ Away spinning on the 1's and 2's, food trucks, and more. Are you ready!?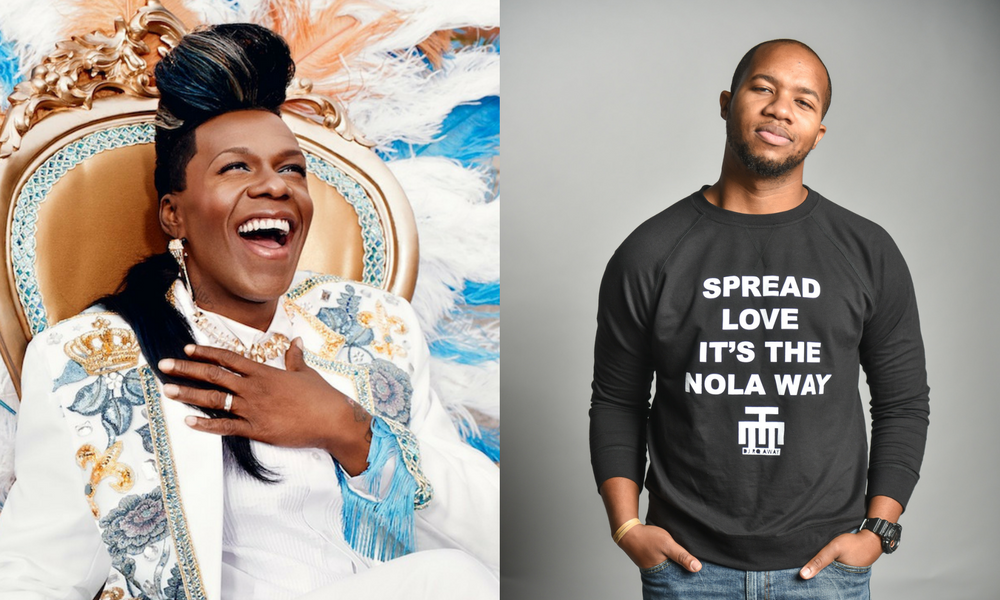 Too Legit to Dip at the Drifter
Drifter Hotel | 3522 Tulane Ave.
Sunday Oct 15 | 10pm-1am
Open to All Access Passholders Only
Tropical cocktails, palm trees, smooth tunes from DJ Otto, and a heated pool… Come prepared to mingle and strut your beachwear (if you dare) on the catwalk at this hidden gem, a renovated mid-century hotel inspired by subcultural nonconformity. Get your selfie game on for the weekend's most Instagrammable event.
*Transportation from Ace Hotel New Orleans provided by Hertz Entertainment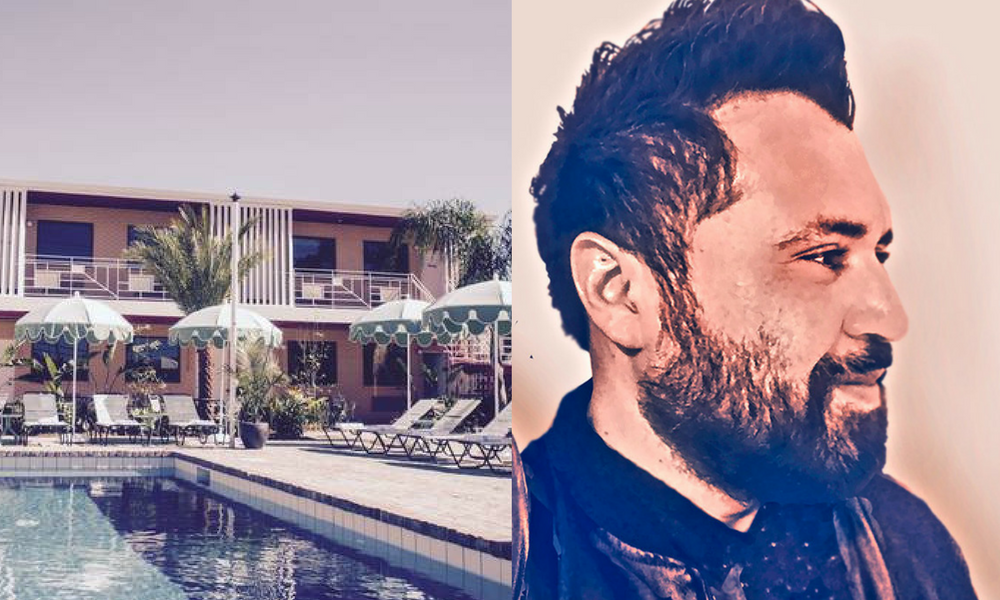 Monday Night Mingle
Monday Oct 16 | 9:30pm-1am
Open to All Access Passholders Only
It's time to get your game on! We've got your lanes, parlor games and bocce ball court reserved for our 4th Annual weekend-wrap bowling party at Fulton Alley. Enjoy complimentary bowling, along with appetizers, craft cocktails, and conversations about your favorite films of the festival.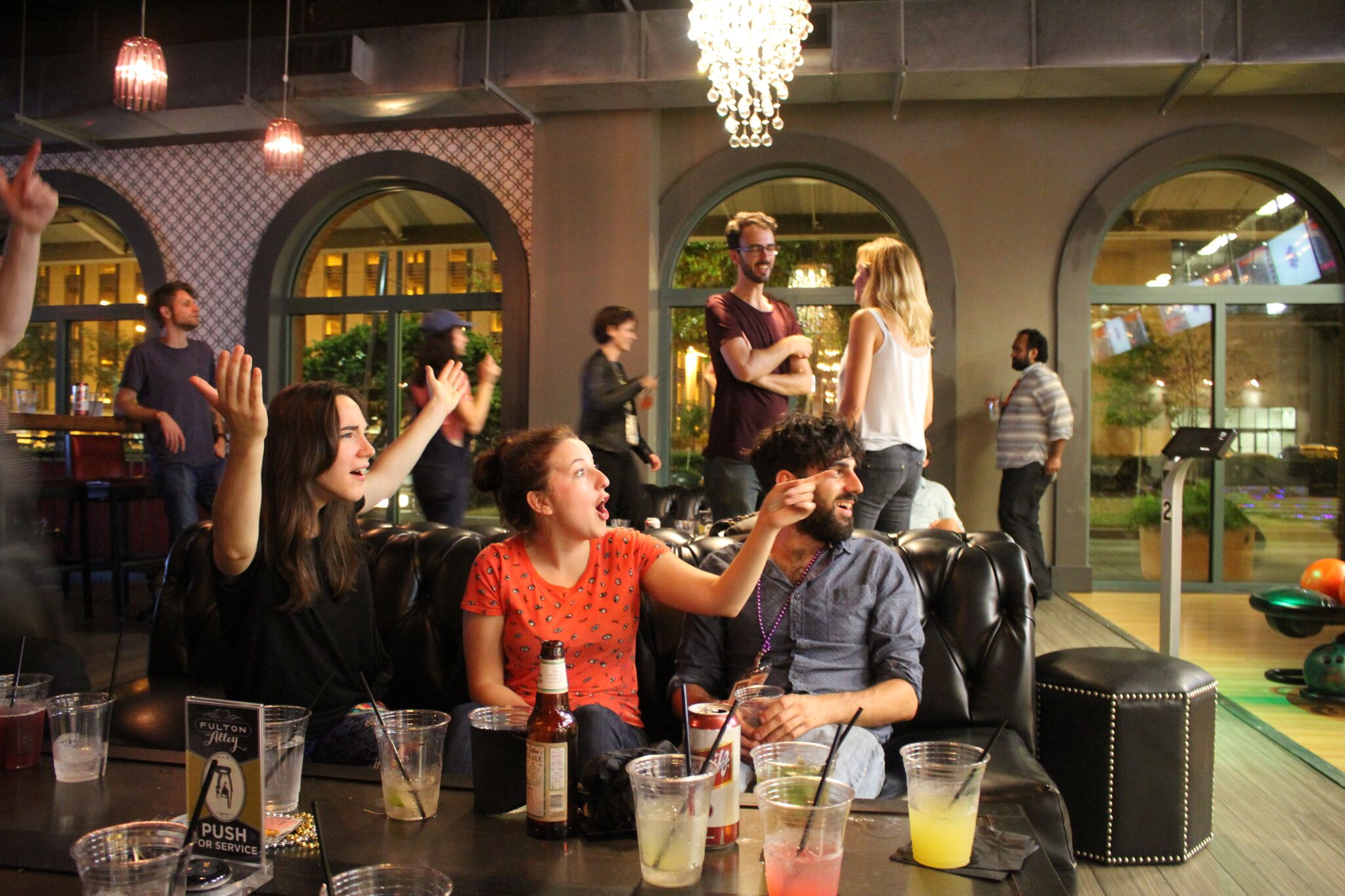 Pontchartrain Parlor Soirée
The Parlor @ The Pontchartrain Hotel | 2031 Saint Charles Ave.
Tuesday Oct 17 | 10pm-1am
Open to All Access Passholders and Weekender Passholders Only
Join us at The Parlor at the beautiful Pontchartrain Hotel in the Garden District. The Parlor's industrial shell and glamorous details pair with delectable dishes from award-winning Executive Chef Chris Lusk via The Caribbean Room, plus tunes from indie-gypsy New Orleans jazz band Bon Bon Vivant.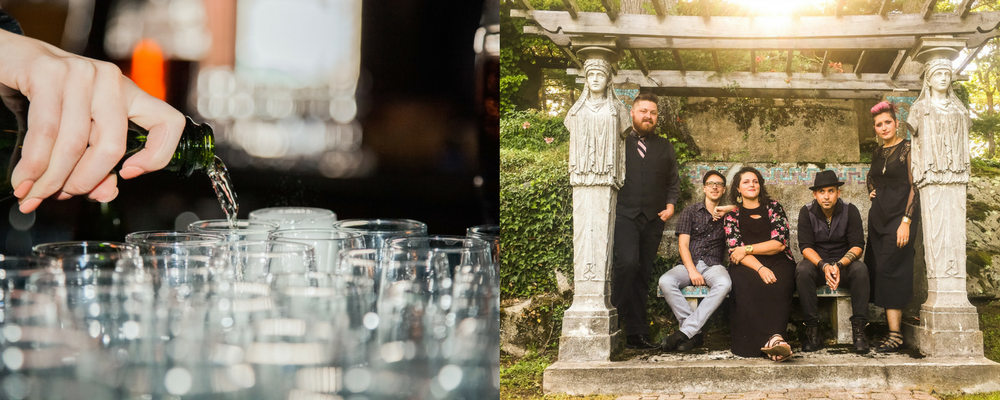 Thriller Party
Art Garage | 2231 St Claude Ave
Wednesday Oct 18 | 10pm-1am
Open to All Access Passholders and Free to the Public
Celebrate the 5th anniversary of local production company Ghost of Elysian Films with a party inspired by Michael Jackson's Thriller. This unique venue takes auto body to dance party in the St. Claude Arts District. Cocktails, bites, and sounds by DJ FTK! Free cocktails for All-Access Passholders, and special performances throughout the night. Costumes and smooth moves encouraged.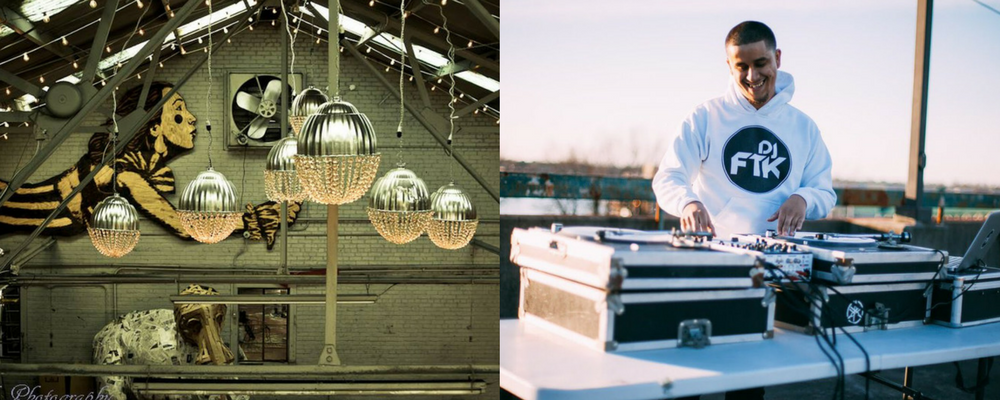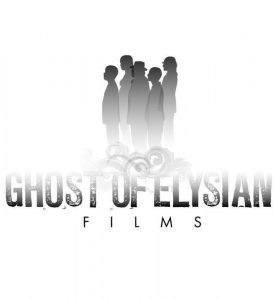 Closing Night Party
New Orleans Jazz Market | 1436 Oretha Castle Haley Blvd
Thursday Oct 19th | 10pm-1am
Open to All-Access Passholders + Closing Night ticket purchasers
Complimentary bites and signature cocktail for All-Access pass-holders. Cash bar available for Closing Night ticket purchasers.
Join us at The New Orleans Jazz Market as we close out the 28th edition of the festival, with some of New Orleans' finest dishes and smooth jazz provided by the Cool Nasty House Band. Don't miss the endcap to the 28th New Orleans Film Festival!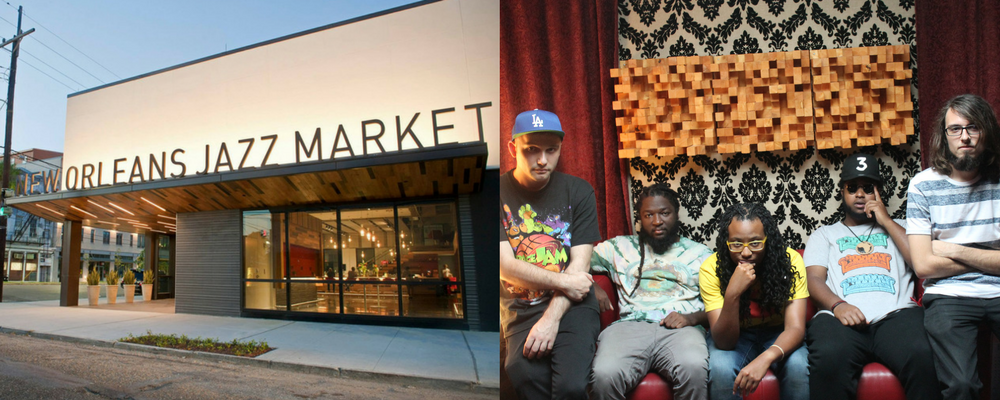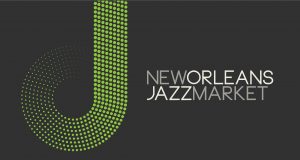 Additional Event Sponsors-
Unless otherwise noted, receptions are located at the VIP Lounge at The New Orleans Advocate.
A Champagne Toast with Full Armor Films
Friday, October 13th  | 4 pm-6 pm | Hotel Monteleone, Criollo Lounge
Open to All Access Passholders
Join Full Armor Films and the cast and crew of Hotel AI in a champagne toast to the 28th Annual New Orleans Film Festival and the opening of Full Armor Films New Orleans office.

Tribeca Film Institute IF/Then Documentary Shorts Program Reception

Friday, October 13 | 6pm–7:30pm
Free and open to the public
Join us for hors d'oeuvres and drinks as we celebrate a day of filmmaker pitches and announce the winner of the IF/Then Short Documentary Pitch Competition, which comes with up to $20,000 in funding and a year of mentorship with TFI.
Canadian Perspectives: Celebrating 150 Years of Diversity, Inclusion, and Compassion
Sat, Oct 14 | 6:30pm-8:00pm 
Open to the Public
The Consulate General is proud to sponsor a reception to honour the unique contributions by a diverse group of Canadian filmmakers and artists participating in the New Orleans Film Festival, which will include a brief Q & A with "Wexford Plaza" filmmaker Joyce Wong.
#CREATELouisiana
Sun, Oct 15 | 3:00pm-5:00pm 
Open to All Access Passholders
Join the team behind #CreateLouisiana for a casual reception to toast this year's grantees and learn more about upcoming opportunities for Louisiana's film community. Drinks and hors d'oeuvres will be served.

International Screenwriters Association
Sunday, October 15 | 5:00pm – 6:30pm
Free and open to the public
Following the ISA Table Read, join the staff of the International Screenwriters Association for complimentary food and drinks. Connect with other writers and learn more about the art of writing for the screen.

Emerging Voices Reception
Sun, October 15 | 6:30pm-8:00pm
The Emerging Voices Mentorship program is an initiative of the New Orleans Film Society to create a more diverse storytelling landscape as well as provide filmmakers of color in Louisiana greater access to industry gatekeepers.
Join us as we celebrate the 2017 Emerging Voices cohort & alums with films in the festival! 
Light refreshments will be provided. DJ Blanche on the 1s & 2s
Women in Film and Television–Louisiana and WIFT-International Celebrate Women Filmmakers
Tues, October 17 | 6:00pm – 7:30pm
Open to all those who support women in film
Please join WIFT-LA & WIFT-International in celebrating the work of the wonderful women panelists and filmmakers participating in this year's film festival—and learn more about upcoming WIFT-LA programs and membership.
VIP Lounge at the New Orleans Advocate
2nd Floor, 840 St Charles Ave.
Relax and refuel between screenings with food, beverages, entertainment, and special receptions in the lounge, furnished by Modern Market.
The Lounge is open to All Access Passholders only, except for noted receptions.
HOURS
Thursday, Oct 12 – Sunday, October 15
10:00am – 10:00 pm
Monday, October 16 – Wednesday, October 18
5:00pm – 9:00pm
Featuring food and drinks by Aunt Sally's Pralines, French Market, HiVolt Coffee, Nola Brewing, Southern Recipe Small Batch Pork Rinds, Topo Chico, Whole Foods, and Zapp's and more. Music by DJ Blanche.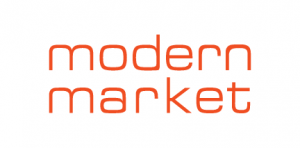 Patricia Clarkson: In Conversation with Angelica Jade Bastien
Saturday Oct 14  | 3:30pm – 4:30pm | Ace Hotel New Orleans
NOFS Members $15 | General $20
Patricia Clarkson first fell in love with acting as a teenager in her native New Orleans and honed her skills at Yale and later on the New York stage. She made her film debut in Brian DePalma's 1987 gangster flick The Untouchables and went on to become the darling of the indie film world with her stunning turn in 1998's High Art, followed by strong roles in such lauded films as Far from Heaven, The Station Agent, and Pieces of April. Her spot-on performance in the latter earned her her first Golden Globe and Oscar nods. She also won a pair of Emmys for guest appearances on the HBO hit series Six Feet Under. She has continued to wow movie lovers with finely etched portraits in such diverse films as Good Night, and Good Luck; Vicky Christina Barcelona; Shutter Island; and Cairo Time.
Clarkson will be interviewed by Angelica Jade Bastien, a staff writer for Vulture who has also written for New York Times,The Atlantic, and The Village Voice.
---

Gabourey Sidibe: In Conversation with Aisha Harris
Live Recording for Slate's "Represent" Podcast
Saturday, October 14 | 5:00pm – 6:30pm | Ace Hotel New Orleans
NOFS Members $15 | General $20
Gabourey Sidibe exploded onto the international film scene with her electrifying acting debut in the 2009 film Precious: Based on the Novel Push By Sapphire, a role that brought her an Oscar nomination for Best Actress. Following that, from 2010 to 2013, she was a key cast member of the Showtime series The Big C. She went on to co-star in the television anthology series American Horror Story: Coven as Quennie and American Horror Story: Freak Show as Regina Ross, both of which landed her in New Orleans for production. Since 2015, she has starred in the hit Fox drama series Empire as Becky Williams.
Sidibe makes her directing debut with the 20-minute short film "The Tale of Four." This multi-layered story inspired by Nina Simone's "Four Women" spans one day in the lives of four different women connected by their quest for love, agency, and redemption.
Aisha Harris is a culture writer and editor for Slate and the host of its podcast centered around representation in film and TV, Represent, hosting guests like Barry Jenkins and Rita Moreno. She's also contributed to the New York Times and The Dissolve.
---
Sarah-Violet Bliss and Charles Rogers – 
Creators and Writers of Search Party
In Conversation with Matthew Brennan of PASTE
Sunday, October 15 | 8:00pm – 9:15pm | The New Orleans Advocate
Free admission thanks to the generous support of The Helis Foundation
Join us for a discussion about the hit TBS show Search Party with the co-creators and writers of the show, Sarah-Violet Bliss and Charles Rogers and Matthew Brennan of PASTE. The collaborators wrote and directed the feature film Fort Tilden (NOFF 2012), which won the Grand Jury Prize at the SXSW Film Festival. They went on to write for the Netflix series Wet Hot American Summer: First Day of Camp and also on the Amazon series Mozart in the Jungle. Search Party premiere in the fall of 2016 on TBS and the second season returns this November.
In the dark comedy series, a group of friends—Dory (Alia Shawkat), Portia (Meredith Hagner), Elliott (John Early), and Drew (John Reynolds)—must deal with the disastrous consequences of successfully tracking down missing classmate Chantal (Clare McNulty). As the friends' paranoia grows, their relationships fray, and it becomes increasingly difficult to trust that no one will discover the group's secret. These privileged, self-absorbed 20-somethings are in danger.
Emerging Voices
The Emerging Voices (EV) Mentorship program, an initiative of the New Orleans Film Society (NOFS), was created in 2014 and founded on the principle that, in order to create a more diverse storytelling landscape, filmmakers of color in Louisiana need greater access to gatekeepers. In its inaugural year, the program sought to fill the lack of opportunities for local African-American and Black Diaspora directors to meaningfully connect with industry leaders, expand career opportunities, and to help strengthen the local film community. In 2015, Emerging Voices expanded to include all filmmakers of color based in Louisiana, adding an even more vast and diverse perspective to the program and reflecting the depth and breadth of the state.
Applicants include filmmakers with narrative or documentary projects (shorts, features or web-based), experimental films and new media projects in the development/pre-production stage. Once selected, filmmakers are paired with a film industry leader who acts as a mentor through one-on-one meetings during the annual New Orleans Film Festival. Mentees also participate in short intensive meetings with other industry professionals during the NOFF Industry Exchange to pitch their projects and build further connections.
Mentees and Mentors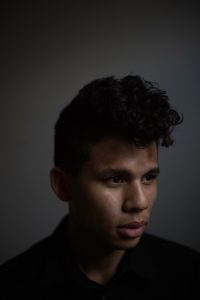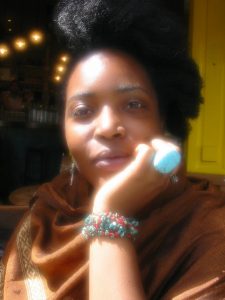 Bron Moyi is a filmmaker based out of New Orleans, Louisiana. He's worked primarily in the film industry since 2010 and has since garnered over 30 credits to his name in both the art and camera department. He is particularly drawn to coming-of-age stories.
Project: Round Lake Road (Narrative Short)
A barely teenage boy is exposed to a night of drugs, sex, and violence in a small town in Florida.
Mentor: Moira Griffin is the Executive Director, Production, Creative Labs for 21st Century Fox where to oversees development labs for writers, directors, and producers for TV and Film. Previously she was the Head of Diversity Initiatives at Sundance.
---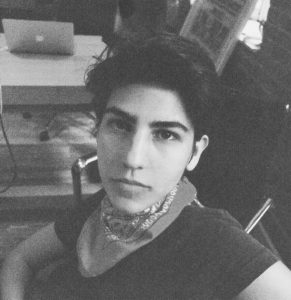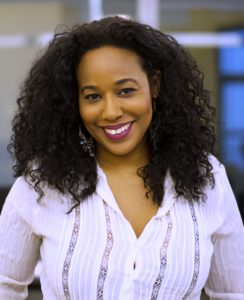 Asli Ozyenginer is a New Orleans-based Turkish filmmaker and writer. After studying Western Literature in Istanbul, she shifted her focus towards Visual Arts while at Dartmouth College graduate school. Her work focuses on displacement, notions of identity, belonging and forms of intimacy.
Project: Taxidermist (Documentary Short)
Taxidermist explores the human obsession with preservation through Rick, an ex-air force veteran and taxidermist living in New Orleans.
Mentor: Sabrina Schmidt Gordon is an award-winning documentary filmmaker. Her latest film, Quest, premiered at the Sundance Film Festival in January 2017.
---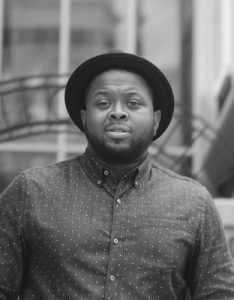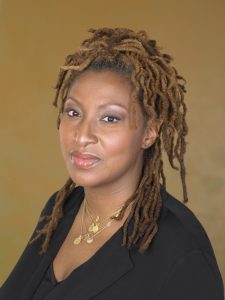 Philip Williamson Jr is a Creative Director at The Colored Section. As a filmmaker, Philip's work has been showcased by PBS and HBO. His latest documentary "After Claudetteia," was selected for Artless Media's 2016 Magnifying Glass grant.
Project: Perfectly Audible (Narrative Short)
A deaf young man must come to terms with his romantic feelings for his male bandmate in this short film about music, love, and gender.
Mentor: Lisa Cortés, CEO of Cortés Films was executive producer of the Academy Award–winning film Precious: Based on the Novel 'Push' by Sapphire. Her films have earned 70 international awards and nominations, including the Academy Award and the Golden Globe.
---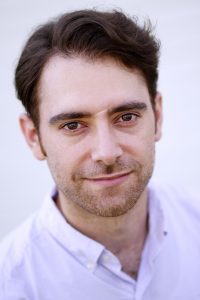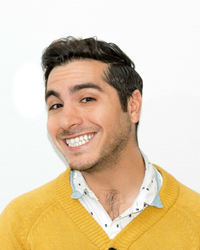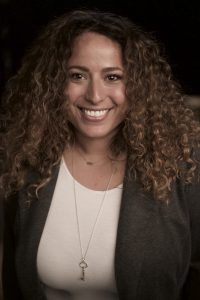 Alejandro de los Rios is a Cuban-Venezuelan writer and filmmaker with experience writing for ESPN the Magazine, VICE, the Associated Press, and Deadspin and directing nearly a dozen short films, in addition to news documentaries, music videos, and commercials.
Nicholas Manuel Pino made his acting and narrative directorial debut with "British Quarter Hustler" and won "Best Music Video" from Offbeat Magazine. Recently, Pino directed a Juan Lafonta f/ Big Freedia commercial which has been called "Iconic" by Fader Magazine.
Project: Contrabanda (Narrative Short)
Two friends who are caught with contraband at customs give conflicting accounts that reveal a deeper emotional story about family and loss.
Mentor: Christine Dávila is a Creative Executive at Stage 13, a new original digital-first content brand that is part of Warner Bros. Digital Networks. She has over twelve years of experience in film programming at festivals like Sundance, where she has been a Programming Associate since 2008.
---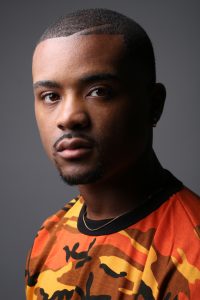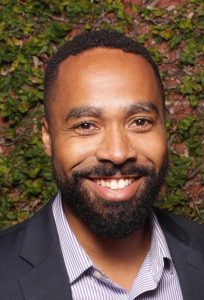 Edward Buckles is a filmmaker, writer, and high school digital media instructor. He has directed content for Saint Heron, Complex, MTV, BET, VH1, and XXL and interned with director Spike Lee on the remake of Oldboy. Buckles is also the recipient of the 2017 Millennial Award for Film.
Project: Katrina Babies (Documentary Feature)
Katrina Babies sparks first time conversations with young New Orleans natives about the impact of the storm on their physical, mental, and social well being.
Mentor: Maurice James is the Head of Creative and Development at NBCUniversal Digital Content Lab. He was also the founder and senior vice president of Soul of the South Television Network, a 24/7 broadcast/cable TV network in 35 million households and 28 markets.
---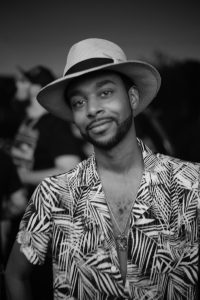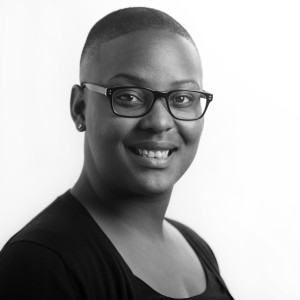 Carl Harrison Jr.'s directorial debut, the narrative short Straight Line, premieres at this year's NOFF. Currently, Carl works as crew for Queen Sugar.

Project: St. Roch (Documentary Short)
A filmmaker examines change and life in New Orleans' St. Rock historic neighborhood through the lens of his family who's lived there for four generations.
Mentor: Niema Jordan is the program manager for the Off/Page Project, The Center for Investigative Reporting's collaboration with Youth Speaks. She has a Master of Journalism in Documentary Film from UC Berkeley and her focus is on socially conscious films.
---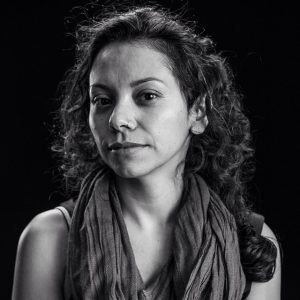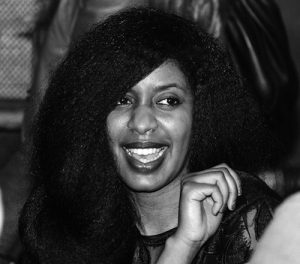 Jasmin Mara López is a New Orleans-based journalist, radio producer, and youth media educator. Born in Los Angeles with familial roots in México, her childhood was impacted by issues experienced on both sides of the U.S.- México border.
Project: Silent Beauty (New Media)
Using super 8 silent home movies and incorporating sound design that mimics the sounds of hearing loss, Silent Beauty is an experimental autobiographical exploration of a family history with abuse and a culture of silence.
Mentor: Jessica Ann Peavy, a filmmaker and visual artist has exhibited across the US and abroad with spaces and has worked directly with film education initiatives organized by Tribeca Film Institute and the Maysles Documentary Center. She is currently a member of NEW INC, the art and tech incubator at the New Museum.  
Cinema Reset
All Cinema Reset pieces are free and open to the public.
Cinema Reset is the new media program of the New Orleans Film Festival. As technology has transformed and expanded, so have the limits of cinematic storytelling. The Cinema Reset program celebrates the forward-thinking creative innovators whose works span animation, performance, interactivity, projection mapping, and virtual reality. Cinema Reset filmmakers and artists are transforming the landscape of contemporary media, and creating exciting experiences and immersive contexts that have never existed before.
Directed by Lindsey Phillips and Rachel Lin Weaver
Virtual Reality
Fri, Oct. 13 – Sun Oct 15 | 4:00pm-9:00pm | The Advocate
Eagle Bone (Ch'aak' S'aagi)
USA | 2016 | 5 min
DIR: Tracy Rector; PRD: Mischa Jakupcak, Leacy Leavitt; DP: Chris Mosson; ED: Mara Auster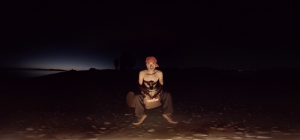 Ch'aak' S'aagi (Eagle Bone) is a new direction of visual storytelling rooted in being unapologetically Indigenous. Through freestyle spoken word by artist Nahaan, lush Pacific Northwest scenes and ceremony, we enter into a journey of remembrance and reflection on the lessons of the old ones. Like an eagle bone we are all individual vessels of spirit and transformation.
Traces
USA | 2016 | 8 min
DIR: Gabriela Arp; PRD: Gabriela Arp; WRI: Gabriela Arp; DP: Gabriela Arp; ED: Gabriela Arp, Fred Beahm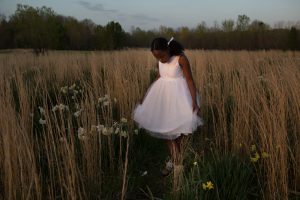 Traces is a cinematic virtual reality film exploring the memories of one woman living with Alzheimer's disease. In the film, the main character Willie White, an 88-year old woman living with dementia, recounts her time as a young girl living in the fields near Mason, Tennessee. As her words transport us back in time, traces of memory fall in and out—the old wooden farmhouse where she was raised, the coconut cakes her mom would make on Sunday mornings, her favorite white dress, the hymns she'd sing in the choir at church. Through these vibrant recollections, illustrated through re-enactments, we journey with Willie as she searches for the words to one of her favorite songs and the meaning of memory in this new and fragmented landscape.
Projection Mapping
Fri, Oct. 13 – Sat, Oct 16 | 7:00pm-10:00pm | Scottish Rite Temple, 619 Carondelet St.
Highview
Hong Kong, USA, UK | 2017 | 20 min
DIR: Simon Liu; PRD: Simon Liu; DP: Simon Liu; ED: Simon Liu

Artist Statement: Up on the North Point a torrential downpour of instants tease their way into our sight, but never fully form. Shutter-induced memories reduced to speckles, dissipating into fog. Here, my initial disappointments in a material defect morph into opportunity – satisfying an itch to melt instances together, to see any number of places as one.
I want to go home. These images were meant to show us what goes where – but I can't make out the path. Maybe we should lay them all out on the floor and try to put the pieces back together. In another five days, I'll need to leave.
INTERACTIVE VR SHOWCASE: Your Place In The Narrative
Fri, Oct. 13 – Sun, Oct 15 | 4:00pm-9:00pm | The Advocate
Virtual Reality is transforming the fundamental possibilities of storytelling. With the help of our friend Matt Hales at TurboSquid, Cinema Reset's Interactive VR Showcase reveals an exciting survey of projects to take you out of the role of spectator, and make you part of the narrative in the truest sense. Strap on a headset, hold some controllers, suspend your disbelief, and get ready to explore Virtual Reality's most captivating horizons!
All panels are free and open to the public.
Panels will be held at Three Keys at Ace Hotel New Orleans.
TAX TALK: A New Look at the Incentives
Fri, Oct 13 | 1:00 PM – 2:00 PM
Now that the dust of the summer's legislative session has settled, come hear about the latest changes to the Motion Picture Production Tax Credit, the long-term vision for the program, and what it means for productions big and small in Louisiana.
Chris Stelly is the Executive Director of  the Louisiana Office of Entertainment Industry Development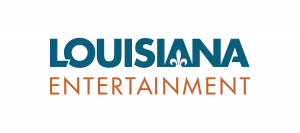 Distribution Demystified
Fri, Oct 13 | 2:30 PM – 3:30 PM
Each year, more films find their way to larger audiences over a wider and wider variety of platforms. The scale is staggering and the ink shows no signs of drying on the map of the 21st-century distribution model. Our panelists make it their business to stay on the frontier, so now's the time for benefit from their experience.
Sean Flanagan is the co-founder and Head of Distribution of Magnetbox Films.
Kristen Fitzpatrick is Director of Distribution & Acquisition at Women Make Movies
Evan Morehouse is Manager of Acquisitions at The Orchard
Jake Hanly is Head of Content Acquisitions at Gunpowder & Sky
MASK ON: Virtual Reality at the Moment
Sat, Oct 14 | 1:00 PM – 2:00 PM
Virtual Reality is everywhere now, but its production is still out of reach for many people. This so-called "empathy machine" isn't quite democratized yet, but our panelists are rising to the challenge, looking past the hype, and introducing us to the process and implications of working in VR.
Matthew Findley is President of inXile Entertainment, where he's made games for more years than the average age of the people who play them.
Matthew Hales (moderator) is VP of Immersive Technology at TurboSquid, the world's largest provider of 3D content.
Jessica Ann Peavy is a filmmaker and visual artist and member of NEW INC, the art and tech incubator at the New Museum.
Tracy Rector is Co-founder and Executive Director of Longhouse Media, an indigenous media arts organization.
Kickstarter Talks Strategy
Sat, Oct 14 | 2:30 PM – 3:30 PM
The pitch video is uploaded; the perks are dialed in. What comes next? Here's a practical toolkit for fundraising: brainstorming around your target communities and finding the best, most engaging and innovative ways to reach them. We'll cover strategies for converting interest into support, and reaching beyond friends and family.
Elise McCave is Director of Narrative Film at Kickstarter

WHOLE WORLD'S WATCHING: The Art of Unrest
Sun, Oct 15 | 1:30 PM – 2:30 PM
In times of crisis, what is the role of those who make and engage with film: do we keep calm and continue our work, or reposition to engage a country's concerns? A conversation probing the prerogatives and responsibilities of artists, critics, and audiences alike in the post-election upheaval.
Manuel Betancourt (moderator) is a film critic and a cultural reporter in New York City. He is a regular contributor to Remezcla where he covers Latin American cinema and U.S. Latino media culture.
Jordan Firstman is a writer, actor, and director living in Los Angeles.
Carroll Gelderman is Sales Coordinator at Cinetic Media
Merrill Sterritt is Head of Audience Strategies & Partnerships at Cinereach
Anu Valia is a writer, director, and actor. Her most recent short film, Lucia, Before and After, won the Jury Prize for US Fiction at Sundance Film Festival.
ISA Table Read
Sun, Oct 15 | 4:00 PM
The International Screenwriters' Association presents an inspiring hour of readings from two Award Winning scripts, with professional actors bringing these incredible writing examples to life:
Grand Prize Winner Going Sane by Greg Wells & Rob Ripley and New Orleans Writer Award Winner Neuro Confinement by Rory White.
Reception to follow in the VIP Lounge.
Roundtables are open to Filmmaker Pass holders only. All Roundtables will be held in the conference room at The New Orleans Advocate, 2nd Floor.
Tech Demo with Sound Hard
FRIDAY Oct 13 | 1:00 PM – 2:00 PM
New Orleans' only full-service rental house for sound professionals gets handsy with some of the latest technology for location sound-recording for film.
Lukas Gonzales and Justin Ditch are co-owners of Sound Hard, New Orleans
Reaching Out with Seed & Spark
FRIDAY Oct 13 | 2:00 PM – 3:00 PM
From getting in sync with collaborators, to courting backers, to finding an audience for your work, making movies can sometimes feel like asking for a dance at a middle school formal. Here's some sound advice for getting out on the floor, courtesy of crowdfunding platform/streaming channel/all-around indie brain trust Seed & Spark.
Julie Keck is Head of Education & Outreach at Seed & Spark and author of Social Media Charm School

Budgeting Your Project from Media Services Payroll
SATURDAY Oct 14 | 1:00 PM – 2:00 PM
Getting ready to shoot your next big feature, pilot or web series? The first thing you'll need is a solid budget that takes into account your spending as well as payroll expenses, and can unlock incentives money and help you plan how much you might get back. Learn about some common industry practices and pitfalls, plus the tools available to make the process easier for you.
Steve Bizenov is VP of sales and software development at Media Services
Meet the Programmers
SATURDAY Oct 14 | 2:00 PM – 3:00 PM
Where does your film go once you hit the SEND button on your fest submission? How do you take 200 films and turn them into pairings and blocks that speak to one another? How do you watch 40 hours of shorts a week while retaining your grip on reality? These dutiful programmers have the answers, and they're ready to tell all!
Alyssa Armand is a programmer for the Atlanta Film Festival
Joi Tribble is a Shorts Programmer at Sidewalk Film Festival
Paul Sloop is Short Films Programming Manager at Cleveland International Film Festival
Ina Pira curates videos at Vimeo, and formerly programmed at the Montclair and Sarasota Film Festivals
Funding Opportunities with Tribeca Film Institute
SATURDAY Oct 14 | 3:00 PM – 4:00 PM
Since its inception in 2001, Tribeca Film Institute has supported artists in scripted and documentary cinema, as well as a growing array of interactive and new media disciplines.  Come learn more about their vital work.
Bryce Norbitz is Manager of Artist Programs at Tribeca Film Institute
Before and After Distribution with Magnetbox Films
SUNDAY Oct 15 | 2:00 PM – 3:00 PM
After your festival run is over, should you be looking for a sales agent, a distribution company or self distribution? Seasoned distribution wonks from Magnetbox, a sales and development consultancy, are here to school you in planning during production for distribution requirements and seeking the right type of release to sustain your film's life.
Sean Flanagan is the co-founder and Head of Distribution of Magnetbox Films.
Jake Coburn is the co-founder and Head of Production of Magnetbox Films.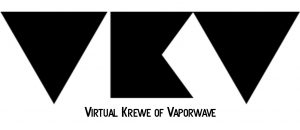 The Music Video Lounge will be located in the Ace Hotel, designed by Virtual Krewe of Vaporwave.
Music Videos
Oct 12, 13 | 12:00pm-8:00pm
Oct 14, 15 | 12:00pm-4:00pm
Yeti Lane: "L'Aurore" (US Premiere)
France | 2016 | 6 min | DIR: Simon Gesrel & Arnaud Viémont
The different stages of a long-immobile fight in an American dinner.
Lil Dicky: "Pillow Talking" featuring Brain (World Premiere)
USA | 2017 | 11 min | DIR: Tony Yacenda
Lil Dicky navigates an awkward yet hilarious post-coital conversation with a lady friend.
Cherry Glazerr: "Told You I'd Be With The Guys"
USA | 2016 | 5 min | DIR: Riley Blakeway
A dialogue-starter about female solidarity and gender equality within the arts.
Oly: "Growing Young"
Poland | 2017 | 5 min | DIR: Katarzyna Sawicka
Two girls raised as sisters see their relationship change and grow apart.
"Suicide Note"
UK | 2016 | 5 min | DIR: Marina Walz
A stranger appears from nowhere and offers his hand to a young girl in a white dress. She accepts.
King Woman: "Manna" (World Premiere)
USA | 2017 |  6 min | DIR: Vincent Jude Chaney
A girl rises from the Louisiana swamp.
Psychic Hotline: "Empathy" (World Premiere)
USA | 2017 | 3 min | DIR: Michael Arcos
Have you ever swayed to the beat amidst a swell of digital feedback? Psychic Hotline has.
Kross: "Esc Elation" (World Premiere)
Norway, UK | 2017 | 3 min | DIR: Thor Brenne
Anxiety. Cold. Party. Again.
Femdot: "Soul"
USA | 2017 | 3 min | DIR: Zack Gregory
A visual collage of Femmy's life and the people who have shaped who he is.
ROAR!: "Water"
USA | 2017 | 6 min | DIR: Carly Meyers & Adam Gertner
A fall down the New Orleans rabbit hole into a play-like underwater world of fish and fun.
Elohim: "Hallucinating"
USA | 2016 | 4 min | DIR: Megan Park
A girl hallucinates through another day alone in paradise.
Surfer Blood: "Taking Care of Eddy"
USA | 2017 | 4 min | DIR: Niko Guardia & Sachio Cook
Two teenage mutants roam their suburban landscape, squashing creatures known as "Eddys."
Steady Holiday: "Terror"
USA | 2017 | 5 min | DIR: Joseph Armario
While cleaning her home, a suburban woman finds a creature in her couch that won't die.
"Street Punx Oi" (World Premiere)
Myanmar, USA | 2017 | 4 min | DIR: Maja Holzinger
The story of how the filmmakers met the punks in Yangon, Myanmar.
Delish Da Goddess: "Black Excellence" (World Premiere)
USA | 2017 | 3 min | DIR: Sean O'Grady
New Orleans rapper Delish stars as the ruler of an underground Dystopian clan of females.
Common: "Black America Again"
USA | 2016 | 22 min | DIR: Bradford Young
A celebration of the beauty, strength, and spirit of black communities during these troubling times.
Community Partner: #Awayteam
Community Partners: NOLA Hip Hop Archive, Pont:Productions
Free screenings thanks to the generous support of The Helis Foundation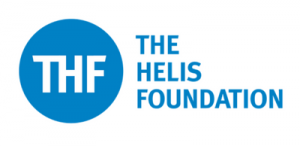 Ask the Sexpert (Documentary Feature)
Thurs, Oct 12 | 6:45 pm | The New Orleans Advocate
dir. Vaishali Sinha
90-year-old Dr. Mahinder Watsa is a fixture on page 34 of the Mumbai Mirror, where he doles out sage counsel to the city's impotent, celibate, and otherwise sexually perplexed. In a country whose sexual mores are still catching up to its surging economy, the retired gynecologist is a hero to his readership and a comfort to the anonymous patients who make pilgrimage to his backstreet apartment. While Watsa is being fêted as the dean of India's sex-ed movement, censorious forces in India's public sphere, led by litigious activists, try to shut him down on grounds of obscenity. But through it all, the redoubtable Watsa maintains the unflappable cool of a man who has truly seen it all. -JK
Embrasse-Moi (New French Cinema)
Fri, Oct 13 | 3:45pm | Ace Hotel New Orleans
dir. Océane Rose Marie
Océane Rose Marie, an emerging French standup comedian, brings charm and charisma to this romantic comedy, which she stars in and directs. Her eccentric family, hilarious gaggle of friends, and seemingly unending roster of ex-girlfriends keep her busy. When her girlfriend dumps her, she falls hard for Cécile, a sweet, shy photographer played by natural talent Alice Pol. In this irreverent lm the ensemble cast shines as Océane's meddling but devoted cohort speculate whether or not this fling will last. -KM
Labor of Love (Documentary Shorts Program)
Fri, Oct 13 | 6:30pm | The New Orleans Advocate
THE ROCK directed by Hamid Jafari: In the South of Iran, a woman goes to the mountain every day with her sledgehammer and crowbar, breaks rocks, and sells them to support her family.
ONE EIGHTIETH OF ZHANG TIANYI directed by Shuhan Fan: After spending five minutes learning how to make a traditional ramen dish, a 25-year-old Mao Zedong fan creates a Communist kingdom by selling his Hunan hometown food.
BELLS IN THE MOUNTAIN (ESQUILAS EN LA MONTAÑA) directed by Sebastian Lasaosa Rogers: Two hundred cows from the town of Ulle make the three-day journey up the foothills of the Spanish Pyrenees mountains at the start of the summer.
COMING AND GOING (ALE VINI) directed by Annie Huntington & Clay Thomas: A young translator from a small Haitian town considers his future: should he stay in the community where he grew up or join the exodus abroad in search of other opportunities?
Small Town Rage: Fighting Back in the Deep South (Documentary Feature)
Sat, Oct 14 | 12:00pm | Cinebarre Canal Place 9
dir. Raydra Hall & David Hylan
The history of AIDS activism in America is written in grand gestures: ACT UP shutting down the FDA building in DC. NYC galleries draped in black for Visual AIDS's Day Without Art. Far outside the epicenters of radicalism, ACT UP's close-knit Shreveport chapter fought pitched battles, budging the massive LSU Health system to acknowledge the epidemic and lashing back at the KKK during its 90s resurgence. Small Town Rage sets down the largely untold history of a scrappy few who stood up in the least likely of places. –JK
Together Apart (Documentary Shorts Program)
Sat, Oct 14 | 12:30pm | The New Orleans Advocate
EDITH AND EDIE directed by Laura Checkoway: America's oldest interracial newlyweds, Edith and Eddie, find themselves at the center of a family feud that threatens to disrupt their love story.
MOTHER'S DAY directed by Elizabeth Lo & R.J. Lozada: The impact of mass incarceration on youth is explored through an annual Mother's Day charity bus that takes children to visit their mothers in prison.
A FRIENDSHIP IN TOW/TOE (ATÉ A PRÓ/CIMA!) directed by Atsushi Kuwayama: In the span of five nights, two strangers share stories and sarcasm on one of the longest stairways in Lisbon.
ALL THE LEAVES ARE BROWN directed by Daniel Robin: A short film about memory, loss, family, and a sugar maple tree.
MY FATHER'S FILM (PELÍCULA DE MI PADRE) directed by Priscilla González Sainz: A daughter crafts a portrait of her father through the spaces he occupied; a meditation shaped by the tools he left behind.
ALL GOOD THINGS directed by Chloe Demont: In a portrait of a modern marriage, a filmmaker follows her mother's relationship with two men, who each satisfy her different needs.
Wexford Plaza (Narrative Feature)
Sat, Oct 14 | 4:15pm | Cinebarre Canal Place 9
dir. Joyce Wong
During the day, strip malls are the habitat of errand-runners, diners, and soccer moms, but as night falls they quickly give way to young, bored security employees and tired bartenders closing up shop. Betty has just joined their ranks, patrolling the strip and breaking up adventurous couples, but the night shift is really messing up her social life. That is, if she had one to begin with. As long, uninspiring nights pass she finds a friend in Danny, the aforementioned bartender who has fallen on rough times. When signals get crossed it is unclear whether it's friendship or more, but it's sure to be awkward either way. Wexford Plaza pictures life by the fluorescent-pooled light of suburban nights. –AL
The Flowers and the Angry Waves (Narrative Shorts Program)
Sun, Oct 15 | 1:30pm | The New Orleans Advocate
GIRLFRIENDS (PODRUGI) directed by Evgenia Kovda: A tale of old age and claustrophobia in Putin's Russia.
AMERICAN DREAM directed by Alexia Oldini: A young Chinese immigrant moves to New York City in the hopes of achieving her dreams.
THE SACRED DISEASE directed by Erica Scoggins: Reeling from the death of her brother, a small- town epileptic ditches her pills and follows a mysterious woman into the deep woods of Tennessee.
MY TREASURE (MI TESORO) directed by Michael Flores: A cleaning woman steals a Salvadoran Civil War map and hunts for a treasure in the hopes of reuniting with her son.
ABSENT directed by Sudarshan Suresh: Resigned to a mundane life of caring for a mother with dementia, Zola sees a fleeting chance at escape when she runs into an old crush.
THE SHUTTLE directed by Lu Han: When a nail salon owner suspects her husband of sleeping with one of her employees, she decides to confront them in her own way.
Nothing Without Us: The Women Who Will End AIDS (Documentary Feature)
Sun, Oct 15 | 3:45pm | Ace Hotel New Orleans
dir. Harriet Hirshorn
Since the early 90s, AIDS has largely been painted as affecting mainly white, gay males. Rich with stories, Nothing Without Us brings light to those who this narrative passes over. Viewers are brought to locations as close as New Orleans and as far as Nigeria to meet the women who fight for equal rights and medical protection against AIDS. These women have banded together in organizations to bring medication, counseling, and—perhaps most importantly—attention to the women of color that are most afflicted by the crisis. The fight may not be over, but Nothing Without Us is threaded with the hope an end is possible. –AL
Conversation with Search Party Creators
Sun, Oct 15 | 8:00pm | New Orleans Advocate
Join us for a discussion about the hit TBS show Search Party with the co-creators and writers of the show, Sarah-Violet Bliss and Charles Rogers. The collaborators wrote and directed the feature film Fort Tilden (NOFF 2012), which won the Grand Jury Prize at the SXSW Film Festival. They went on to write for the Netflix series Wet Hot American Summer: First Day of Camp and also on the Amazon series Mozart in the Jungle. Search Party premiere in the fall of 2016 on TBS and the second season returns this November.
New Episodic Content
Sun, Oct 15 | 9:15pm | The New Orleans Advocate
UNICORNLAND directed by Nick Leavens: through the eyes of Annie, a recent divorcée, Unicornland takes a tender and nuanced look at relationships and polyamory in its numerous forms. (Screening episodes 1 + 4)
PSUSY directed by Jaya Beach-Robertson: Nasty, absurd, hilarious, grotty; follow two girls as they try to navigate the more repulsive realities of adult life with the help of some laughs (and some drugs). (Screening episodes 1 – 6)
MANIC (PILOT) directed by Kate Marks: An incident finds Ivy League-bound Aurora in a boarding school for kids dealing with mental illness. As she holds on to her university dreams, she realizes it's okay to ask for a little help. (Screening pilot episode)
Burqa Boxers (Documentary Feature)
Tues, Oct 17 | 6:30pm | The New Orleans Advocate
dir. Alka Raghuram
Razia Shabnam is revolutionizing what it means to be feminine and Muslim in Kolkata, India. She teaches boxing to a group of teenage girls who experience fear, abuse, and the threat of rape on a daily basis. At home, she raises a son who constantly absorbs the lessons of a culture that promotes misogynistic values. But Razia, one of the country's first female boxing coaches, does not only teach the women of her community to fight, but the men to respect them. Through training sessions with her students Ajmira, Taslima, and Parveen, this film carries us through the highs and lows of adolescence and inspires us to take what we want from life "by hook or by crook" as Razia says. –KM
Catching Sight of Thelma and Louise
Wed, Oct 18 | 6:15pm | The New Orleans Advocate
dir. Jennifer Townsend
With hands clasped and hair blowing in the wind, the image of Thelma and Louise speeding across the desert in a powder blue convertible has influenced generations of women. Thelma and Louise spoke to empowerment, strength, and freedom, and inspired a national survey created by Jennifer Townsend, the director of Catching Sight of Thelma and Louise. Over several months, she collected the thoughts and impacts of this iconic film. Now, over 25 years later, Townsend is reopening the conversation with those original survey participants. Through interviews with fans and some of the actors, including Christopher McDonald, audiences are brought into an intimate discussion of the many realities of being a woman in society. -AL