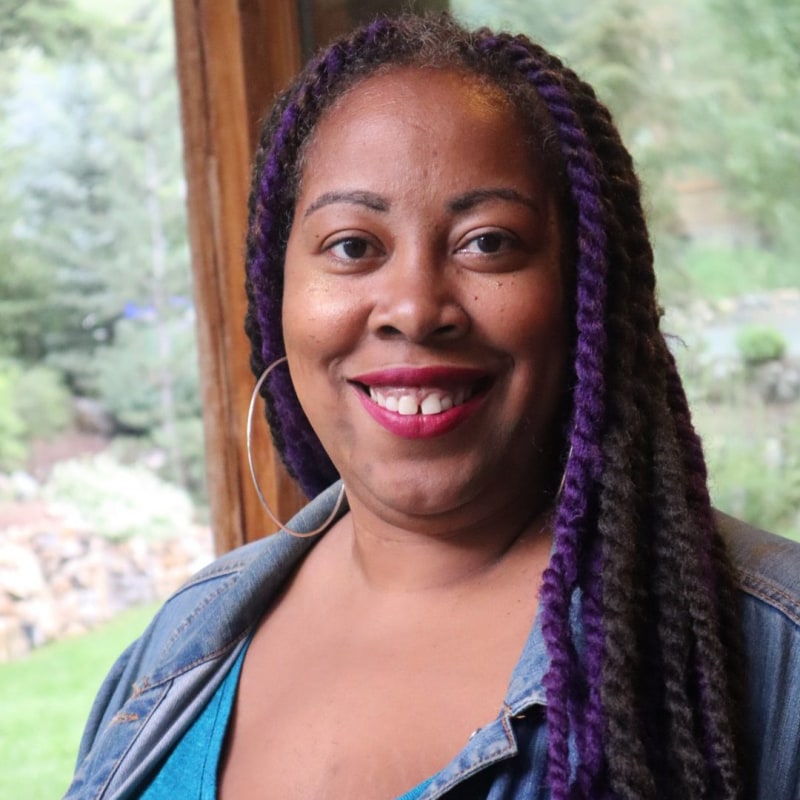 Angela Tucker is a director, writer and Emmy Award winning producer who makes nonfiction and fiction films. Her most recent directorial projects include "The Trees Remember", a series in collaboration with REI Co-Op Studios and "A New Orleans Noel", an upcoming Lifetime holiday film starring Keisha Knight Pulliam and Patti LaBelle.
She produced "Belly of the Beast" (dir. Erika Cohn) which broadcast on PBS' Independent Lens and won an Emmy. Additional past work includes "All Skinfolk, Ain't Kinfolk", a documentary short which aired on PBS' Reel South; All Styles, a dance narrative feature available on Showtime; "Black Folk Don't", a documentary web series featured in Time Magazine's "10 Ideas That Are Changing Your Life", and "(A)sexual", a feature length documentary about people who experience no sexual attraction that streamed on Netflix and Hulu.
Most recently she made the Blacklist's Inaugural Indigenous List with "Tinder on the Rez" along with her co-writer and friend Brooke Pepion Swaney. Tucker is a Sundance Institute Fellow, a recipient of Firelight Media's inaugural William Greaves Fund and a member of the Academy of Motion Pictures Arts and Sciences.
As founder of TuckerGurl Inc, a boutique production company based in New Orleans, Angela is passionate about stories that highlight underrepresented communities in unconventional ways.