"I think that short films often contain an originality, a creative freedom, an energy and an invention that is inspiring and entertaining. I think they are, as Shakespeare put it, a good deed in a naughty world." -Kenneth Branagh
Ring in the New Year with these imaginative and compelling short films from the 29th New Orleans Film Festival. There was a wide variety of short films at #NOFF2018, from local New Orleans projects to notable Japanese creations, and they are all worth a watch. Whether you only have time for one or you plan to binge them all, these striking short films are all available to watch online for free.
FIRST GENERATION
dir. Jeannie Nguyen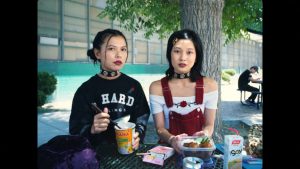 My-Linh, a Vietnamese-American teen growing up in the '90s must decide whether to confront or conform to the tall, blonde, American ideal. FIRST GENERATION is available to watch for free on Vimeo. You can watch it here.
PYSCHIC 
dir. Dana Sorman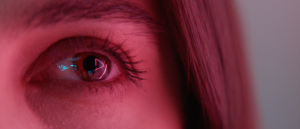 When a visit to a psychic for a $10 palm reading takes an unexpected turn, Benji decides what kind of gamble she's willing to risk to get rid of what's inside her. PSYCHIC is available to watch for free on Vimeo. You can watch it here. 
YOU KNOW WHERE
dir. Jackson Kroopf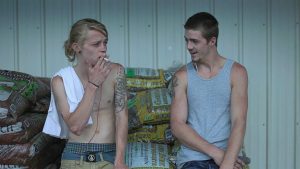 A young skater looks for a place to skate in a small midwestern town and encounters two outsiders in dire need of someone to talk to. This coming-of-age short is available to watch for free on Vimeo. You can watch it here. 
CRUSHED IN SPACE
dir. Janice Chun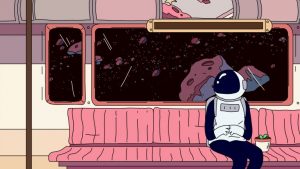 An unrequited love melodrama in space. You can watch this futuristic animated short for free here.
HEART CHAKRA 
dir. Angela Stempel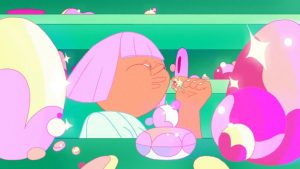 Mae's life is routinely disrupted by the advice from her online crystal healer and her devotion to horoscopes. Armed with healing crystals and numerology, Mae is ready to follow the predictions on an unexpected path to find her soulmate. Watch HEART CHAKRA for free here.
YOU CAN'T PLAY WITH US
dir. Serene Bacigalupi, Jason Rhein
In a world where dinosaurs eat unicorns for every meal, Delux refuses to eat the magical creatures and sets out to befriend them instead. When he happens upon some musical unicorns, they aren't as friendly as he expects. Watch YOU CAN'T PLAY WITH US for free on Vimeo here.
WHILE I LIVE YET 
dir. Maris Curran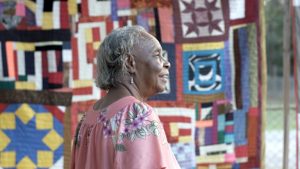 Five acclaimed African American quilters from Gee's Bend, Alabama, talk about love, religion and the fight for civil rights as they continue the tradition of quilting that originally brought them together. You can view this short film for free through the New York Times' website here.
SISTER HEARTS
dir. Mohammad Gorjestani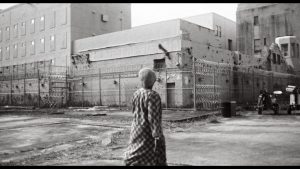 After thirteen years in prison, Maryam Henderson-Uloho lived as a squatter on the streets of New Orleans before turning her sights onto helping other ex-offenders, especially women like her. You can watch this poignant New Orleans short film for free on Vimeo here.
BLACK 14
dir. Darius Clark Monroe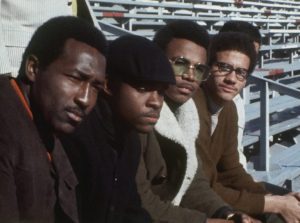 An archival social study examining white pathology and cognitive dissonance via media coverage of a 1969 racial protest at the University of Wyoming. Watch this breathtaking and powerful short film for free here.
HOW TO SELL A BROKEN HEART
dir. Jonathan Isaac Jackson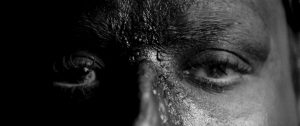 After having her heart broken, a woman takes the initiative and offers to sell her broken heart to Satan. You can watch this modernized take of a classic voodoo tale for free here.
THE EARTH IS HUMMING
dir. Garrett Bradley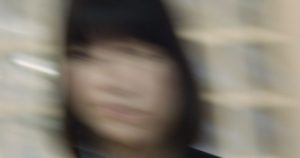 Around ten percent of all earthquakes occur in and around Japan, with citizens experiencing as many as a thousand earthquakes per year. Watch THE EARTH IS HUMMING for free on Vimeo here.
THE CHILDREN OF CENTRAL CITY
dir. Emma Scott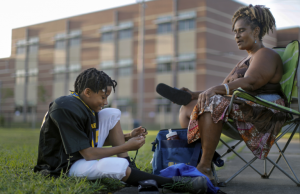 The kids of the A.L. Davis Park Panthers youth football program live and play in one of New Orleans' most culturally significant and crime-riddled neighborhoods. Jerome Temple, AKA DJ Jubilee, a New Orleans bounce music legend, has coached the Panthers since 1997—and counts 28 former players killed in the 21 years since. Watch this extraordinary documentary short film for free here.
CAT
dir. Leilei Xia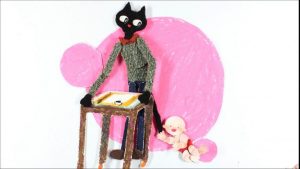 A cat adopts a baby and a relationship grows between two fragile souls. Watch this charming short animation for free here.
MARFA
dir. The Brothers McLeod (Greg McLeod, Myles McLeod)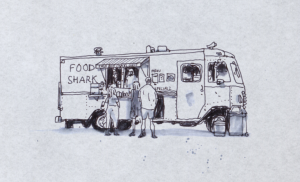 A town on the borderlands of Texas. A place out of time. A desert where strange lights dance in the night sky. A mecca for lovers of minimalist art. A landscape of lost horses, freaks and food trucks. And then there's the giant lemon. Watch this imaginative short film here.
SERPTENTINE
dir. Bronwyn Maloney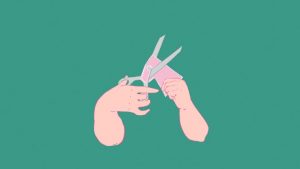 In the midst of reflective fantasy, a young woman's inner thoughts arouse a surreal exploration of sensuality, self-esteem, and deeply rooted fears. Watch this animated short film here.
Film descriptions by Kate Mason, Jon Kiearan, and Stephi Tell
Blog post by Allison Fail