New Orleans Film Society's Board of Directors plays a critical role in our success as a 501(c)(3) non-profit organization. We are proud to welcome new leadership to our Board & hope you'll say hello when you see these committed Board members in the community!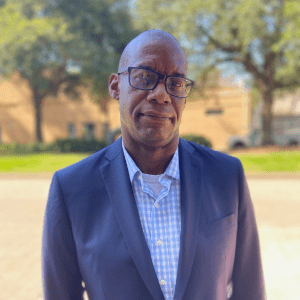 Nathan Grant, President
"If my life was a film, it would be directed by Alejandro Gonzalez Inarritu, and I would be played by David Oyelowo."
Nathan Grant is thrilled to be the new President of the Board, in addition to being a member of NOFS' Finance Committee and chairing the Strategic Planning Committee. Over his 25+ year career in finance, he has provided investment management services to a wide variety of individuals and institutions, including a number of local non-profits. Nathan relocated to New Orleans from New York City over 10 years ago and was originally raised in the Chicago area.
Elston Howard, Vice-President
"If my life was a film, it would be directed by Clint Eastwood, and I would be played by Denzel Washington."
Elston James Howard is a native of New Orleans, whose film career started during the Summer of 1992. He is a graduate of Holy Cross High School, Class of 1983, and has a bachelor's degree from Dillard University in Business Administration and Computer Science.
His film experience, which started with the critically acclaimed movie JFK, directed by Oliver Stone and starring Kevin Costner, was the foundation to 26 years in the industry. Over his career, he has done over 40 television and motion picture feature films. Among the list of iconic New Orleans films are Runaway Jury, The Pelican Brief, Interview With a Vampire, Ray, Never Go Back, Girls Trip, GI Joe 2, Green Lantern, Fantastic 4, and Gambit. This variety of productions with major studios like Warner Bros., Paramount Pictures, 20th Century Fox has allowed him to communicate and establish relationships with top studio executives.
In addition to his hands-on experience as a department head and leading Location Manager in the film industry, he has been able to contribute to the local development and hiring of new talent in the industry. During the Spring of 2017, his hard work and dedication were noticed by him being voted into the Academy of Motion Picture Arts and Sciences in the Designer category. This rare acceptance makes him one of only three location managers ever accepted. He is also a member of the Location Managers Guild International, a nonprofit organization for the top location managers around the world.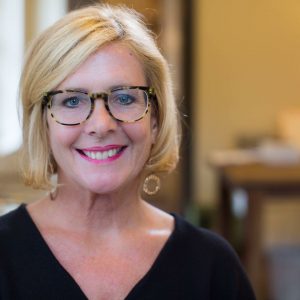 Karon Reese, Vice-President
"If my life was a film it would be directed by Greta Gerwig and star Julianne Moore. My favorite movie is The Piano."
Karon Reese has served on the NOFS board for two years. Her work includes serving as Vice President, Chair of Development, and on the gala committee. Karon owns and manages a New Orleans real estate brokerage—Reese & Co. Real Estate. She also serves on the board of Roots of Music, a non-profit with the mission to empower the youth of New Orleans through music education, academic support, and mentorship.
Karon has served on the boards of Friends of the New Orleans Public Library and the Lower Garden District Association. She has also served on the development committee for Louisiana Center for Children's Rights and on the Words and Music Literary Festival committee. She is dedicated to literacy effort, the arts, social justice, and improvements in city neighborhoods.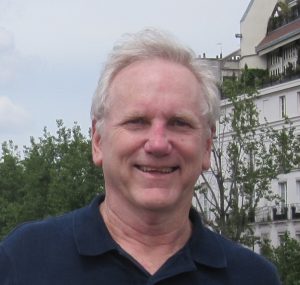 Howard Thompson, Treasurer
Howard Thompson serves NOFS as Treasurer, Chairman of the Finance Committee, and a Board Member. He has been an investment advisor for the last three decades. Prior to his current career, he was a tax accountant for an international accounting firm.
He enjoys the diverse voices of filmmakers telling their stories that NOFS promotes and would have trouble picking one favorite film. Being pressed for a choice, some of the films that would be at the top of his list areBayou Maharajahand Stormy Weather. He also feels one of the most impressive recent films was Harriet which was the Closing Night Film of the 2019 New Orleans Film Festival with a tremendous soundtrack by Terence Blanchard who was presented with a Career Achievement Award the same night.
 BOARD MEMBERS
Laura F. Ashley
Michael Collins
Mark El-amm
Monica Frois
Katherine Gelderman
Valerie M. Grubb
Jimmy Hornbeak
Brad Hunter
Stephen H. Kupperman
Beverly Matheney
Josh Mayer
Virginia McCollam
Mamta Melwani
Lori Ochsner
Donna Santiago
Sandy Shilstone
HONORARY BOARD
Susan Brennan
Jen Coolidge
Stephanie Durant
Alexa Georges
John Goodman
Taylor Hackford
Wendell Pierce