Written by Rachel Lin Weaver., Cinema Reset program curator. 
Cinema Reset is a special program here at the New Orleans Film Festival. The projects we showcase leverage the unique, ever-expanding capabilities of technology to tell new kinds of stories and create unique cinematic and artistic experiences. Often the works featured in Cinema Reset don't quite live "on the screen" in the way traditional movies are experienced within a theatrical context. Instead, our program highlights XR/VR (extended reality/virtual reality), 360º video, interactive and gamified projects, and hybrid, experimental moving image and fine art forms such as video art and media installation. Additionally, Cinema Reset's programs are always free and open to the public. We strongly believe in the democratization of technology and feel that everyone has a right to access and be inspired by the pioneering art and storytelling that has emerged from the combination of visionary voices and evolving methods and tools.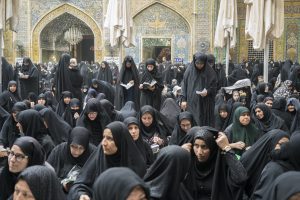 The way we're sharing this year's program is a little bit different. Normally you'd find us near festival HQ here in New Orleans, sharing work in-person via a large fleet of VR headsets, a stanchioned-off immersive and interactive area, a 30-seat microcinema, and a number of large-scale installations, projections, and even live performances. This year, however, we're taking our commitment to digital innovation to the next level, and all Cinema Reset content can be accessed online. We are very excited to reach an even larger and more diverse audience in this way!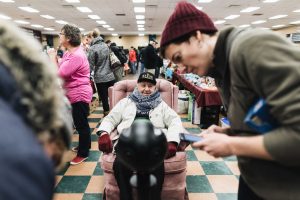 We have a great collection of eight VR/360 projects available for you to view, including Arbaeen Walk, The Brute Creation, The Curious Life of Bill Mont, Full Circle, The Heart of Puerto Rico, Hominidae, Lutaw, and Wenazìi K'egoke; See Visions. We are also thrilled to present amazing showcases of video works by two visual artists: Kalup Linzy and Jamilah Sabur, who we have been able to commission with the generous support of The Andy Warhol Foundation for the Visual Arts.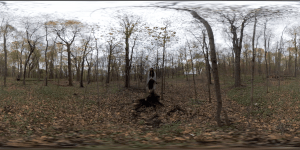 The whole Cinema Reset program can be found at NOFF Virtual Cinema site at no cost. To explore the VR/360 works, simply open the projects in any browser and move your mouse or trackpad around to look in any direction and explore the scene. The site will also recognize some tethered headsets for those of you with headsets at home. The works in the artist showcases are single-channel videos, and these can be streamed in the same way you'd view any other film in the festival.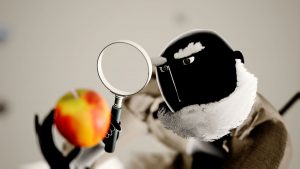 Even though we miss seeing all of your smiling faces in person, we're still so proud of the curated 2020 program, and are honored to have worked with each of these amazing artists, filmmakers, and storytellers.
Be on the lookout for our upcoming panel discussion during the conference half of the festival, where I talk with a number of our lovely VR makers. This panel will be available to view on Sunday, November 15th at 11am.
Please explore and enjoy these wonderful projects, share the links with your friends and family (Cinema Reset is free to access, after all!), and thank you so very much for your support!