Do you think choosing what to watch on Netflix is hard? Try this! After the long, hard process of sorting through 4655 film submissions from 105 countries, our programming team has released the official selection for the 2020 New Orleans Film Festival, November 6-22. Having narrowed down the film festival's selection to 160+ films, there is still an abundant, and potentially overwhelming, selection of films to peruse. So we decided to help you out! We asked our staff at large to pick the top three films they are most excited about. Hope this helps you navigate the plentifulness that NOFF 2020 has to offer. Feel free to share your most anticipated watches with us on Twitter, Instagram, and Facebook! #NOFF2020 #TheSouthGotSomethingToSay
Clint Bowie, Artistic Director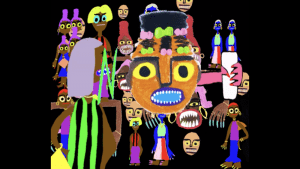 2065 – Screening as part of our Experimental Shorts program, this mashup of animation, audio recordings, and home movies feels like stepping into another world: one filled with vibrant colors and populated by fears and joys that are at once familiar and alien. From New Orleans-based artist Gabrielle Ledet, 2065 is unlike anything I've seen. It's at times beautiful, scary, touching — and, throughout, affecting.
And She Hisses– This is a short film, but the ground it covers is as rich and full as a feature. Like the remnants of a wild relationship told from a nostalgic perspective, it's told in snippets and montages, collections of memories like conversations about the color verdigris, and the way he made you feel: both powerful and powerless like a poisonous snake. Set in South Georgia, and from director Monica Lek, the film plays as part of a short block called "Desire." Don't miss it.
Gujiga– Ostensibly about the life cycle of turtles, this short documentary is also a fantastic auditory exploration, filled with wild and otherworldly sounds created to mimic the habitat of baby turtles hatching and making their way into their harsh surroundings. It's a total transportive experience and one that you won't forget.
Fallon Young, Executive Director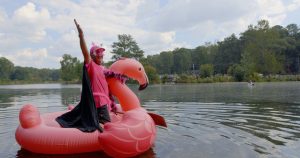 A Crime on the Bayou – Judge Perez Drive is a major, four-lane thoroughfare located in St. Bernard Parish, Louisiana, but like so many monuments to white supremacy, not everyone knows the history surrounding the unjustly venerated individual for which it is named. This film unearths Judge Perez' role in the injustice that marked many years of struggle for Gary Duncan, also provides a deep look at the events and social and political climate leading to Duncan v. Louisiana, a significant United States Supreme Court decision in 1968, which incorporated the Sixth Amendment right to a jury trial and applied it to the states. It prompts deep reflection about how Louisiana has and hasn't changed, serves as a powerful window into Civil Rights history in Louisiana, and ponders the role that the rule of law (and the lawmakers who influence it) play in the lives of Black Louisianans then and now.
My next two are Buck and Welcome to Pine Lake !
Zandashé Brown, Programming Manager & Artist Development Coordinator
In Sudden Darkness- This is a piece so rich with tenderness, from the ways the characters are portrayed to the love they have for one another. And it's exciting to see Black love portrayed through such a familiar language. I think Tayler Montague has a really bright future as a filmmaker who hopefully continues to disregard notions of structure or conflict, and instead embraces tone and emotion in this way. We love to see it.

Virago– An epic short film that's imaginative in it's storytelling and creation of lore, and hilarious in execution! This piece is well-crafted, sleek, and a fun world to settle into.
Waters of March– Waters of March reminds me of Toni Morrison's concept of "rememory" in how it embodies grief and uncertainty. It's a sweet, meditative atmosphere to lone your time to and so worth the watch.
Katie Ryder, Development Manager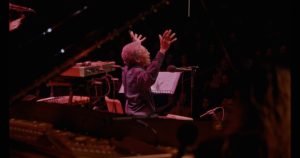 Keyboard Fantasies: The Beverly Glenn-Copeland Story– Soothing, irresistibly joyful, and comforting, Keyboard Fantasies is everything I needed to get through this year. The music alone is a triumph but listening to Glenn-Copeland talk about his life provided some much needed peace.
Breaking Fast– This is just a great romantic comedy that was both funny and touching.
Documentary Shorts 5: Working Life– This was such a good blend of humor, sentiment, and reality – I highly recommend for anyone wanting a slice of life.
Monika Leska, Director of Finance and Operations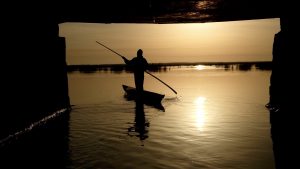 Shadegan– This film has one of the most beautiful scene of the mother-son relation in all cinema, that I have ever consumed. Pure motherhood. It is visually mesmerizing requires no narration.
Then Comes the Evening– This film is made like a painted triptych. Each scene is painstakingly designed to look like a still life painting. It brings very strong memories from my childhood and creates longing for a simpler life, where weather is your only adversary.
Gujiga- Transfixing melodies and voices that carry the story of an animal and Korean culture. Work of art!
Kaila Pulliam Collins, Office and Customer Service Assistant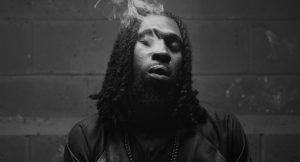 Gramercy– I saw Gramercy described as "meditation on masculinity and concealing depression in the African American community" in the online book which piqued my interest. I'm curious how the nonlinear composition and images translate and I am always interested in work that looks seems to honestly look at Black mental health.
Inspector Ike– Satire, murder mystery, and 70s costuming – I am looking forward to some chuckles!
Appreciation– This is a short film tells the story of a African Pentecostal Pastor questioning her faith. I genuinely want to know what happened to get there, what that struggle looks like, and what answers, if any, she finds.
Kiyoko McCrae, Filmmaker Programs Manager
Documentary Shorts: Vérité– This collection of beautifully shot vérité films take you around the world on a reflective journey that let's you get lost in intimate moments with understated beauty, stillness and humanity.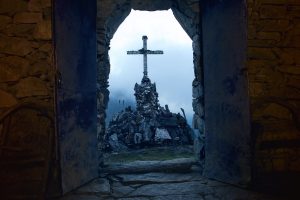 Juan– Director Adrian Geyer is a NOFS Southern Producer Lab fellow and his feature documentary debut is an incredible achievement of beauty and wonder that is poetic and contemplative. Filmed prior to the recent political upheaval in Venezuela (when travel to this remote Andean valley was still possible) it is a story of both personal and national cultural significance.
Through the Night– Made with great empathy and care, Loira Limbal's film beautifully illustrates our broken economic system as she follows two single mothers and the owners of a 24-hour day care. Since filming, the day care has managed to stay open through the pandemic out of neccessity to support families, making this film even more poignant and relevant today.
Travis Bird, Outdoor Cinema Manager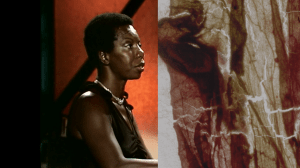 The Giverny Document (Single Channel)– Ja'tovia Gary's film is riveting on a lot of levels, but I'm especially moved by how her images can be very blunt, and at the same time richly complex. This contrast, expressed through editing and pace as well as what's onscreen, gives viewers a unique "way in" to experience this moving film.
THIS IS AN ADDRESS– This moving documentary drops into a dreamlike past-present, drifting between sequences that reflect the uncertainty and ignored state of its subjects. It counters this by remaining grounded with its people and their tight bonds, which bring some measure of safety and comfort to an extremely vulnerable community.
Stephanie Tell, Marketing Assistant
Funeral– Beautifully shot and honestly acted, 'Funeral' is a Mexican short film that takes an understated approach to probing contemporary rites of adulthood. When two exes reunite to attend the funeral of a close friend, flashes of awkward humor and flirty banter conceal genuine feelings of grief and loss. Though misleadingly simple, the film reveals something very truthful of the complexities, guardedness and confusion of being a human in this modern world. Try to catch it when it plays as part of our program Narrative Shorts 2: Elysian Fields.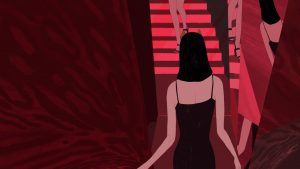 The Past is a Foreign Country- Experimental film tends to find meaning in the senseless, structure in the void. 2020 seems to call for it acutely. Screening as part of our Experimental Shorts program, 'The Past is a Foreign Country' reveals an archive of melancholic nostalgia through scratchy Super 8 footage of Mexico and Louisiana. Filmmaker Gabrielle Garcia Steib mixes this with family footage from Nicaragua, evoking a tiny portal into a subjective history – one which may recall flashes of our own. In doing so she demonstrates the power of film to conjure collective memory and longing.
Symbiosis- Freaky, erotic, distant and serene all at once, I want to recommend this delicate little French-Hungarian film that screens as part of our Animated Shorts program. In 'Symbiosis', our protagonist skulks around the city, hunting and acquiring bizarre tokens from her philandering husband's many mistresses. The animation distills a wonderful sense of loneliness and longing in a beautifully textured, colorful urban collage, allowing us to feel again what it is to be part of (or not part of? a voyeur within?) an anonymous metropolis.
Angela Tucker, Programming Associate
Landfall– Aesthetically, Landfall is one of the most gorgeous documentaries I've seen in a long time. It reminded me that lame gentrifiers exists all over this wide world. Luckily there are advocates like the ones we meet here fighting for change.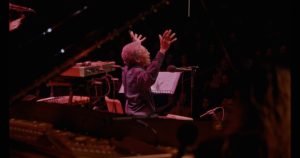 Keyboard Fantasies: The Beverly Glen-Copeland Story- I'm pretty obsessed with this film. I am also obsessed with Beverly Glenn-Copeland and you will be too!
Rachel Lin Weaver, Cinema Reset Curator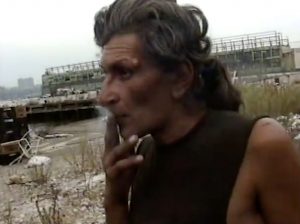 THIS IS AN ADDRESS- This is an Address offers an unforgettably poignant portrait of the collisions of a gentrifying mid-90s New York City with the lived experiences of vulnerable, displaced, and unhoused LGBTQ+ people, including those with HIV unable to obtain life-saving medications without a fixed home address. Featuring prominent Latina transgender rights and gay liberation activist Sylvia Rivera, this experimental film honors the makeshift spaces and indelible narratives of the queer community in the fight against systemic violence that still resonates to this day.
The Heart of Puerto Rico- This multi-part 360 documentary amplifies the voices of artists and community leaders in Puerto Rico in continued navigation of colonial history and in the aftermath of Hurricane Maria. Each vignette illuminates resilient creativity and celebrates the power and spirit of the Puerto Rican people.
The Curious Life of Bill Mont- This 360 documentary paints a loving, reflective portrait of Bill Mont, a quirky 89-year-old self-made entrepreneur who hasn't slowed down. Though touched by loss, Bill Mont's story of aging is one of possibility and fun– a lovely reminder for all of us.
Kate Mason, Programmer
Hapi Berdey Yusimi in Yer Day- Funny, sad, strange, and campy– these filmmakers aren't afraid to blend high and low brow or tempt you with humor while getting at a sad reality. At it's glitter-covered heart are women whose conversations would make you linger too long at the salon while letting your nails dry.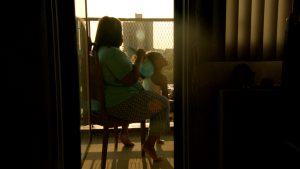 In Sudden Darkness- This film feels like getting in on a secret before everyone else– it's beautiful, original, and evocative. I love that the director, Taylor Montague, isn't afraid to take creative risks and cement her artistic voice. I can't wait to see what she makes next.
Two Gods- What a breathtakingly beautiful film. It's tough to find documentaries that are both this gorgeous in terms of cinematography and filled with equally compelling people. A true work of art.
Jonathan Kieran, Programming Manager
Verde– Set in the lush highlands of Dajabón, on the Dominican-Haitian border, Alfonso Morgan-Terrero's feature debut is an inky doom-laden crime story and a family saga in miniature.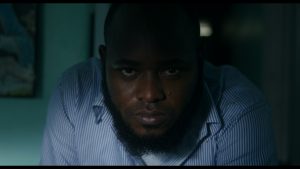 Narrative Shorts: SINGLE FAMILY- There's a lot hiding behind the word "family," and this block is not afraid to get into the dirty details. Ingredients: a flooded dream-home, a cowboy strip club, nostalgic looting, emotional drifting (like, Tokyo Drifting) and many more ways of coping with the people who know us the best and hate us the worst.
Zaferhan Yumru, Director of Marketing and Communications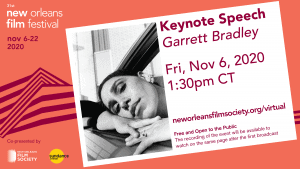 I think the team has already covered a lot of films so I would like to recommend some panels! We've got very exciting virtual gatherings this year like Is There Anywhere to Go But Here?: Climate Change in the Global South, The Aesthetics of Care with Sonya Childress and Loria Limbal, and of course a special live conversation with George Clooney, hosted by Elisabeth Sereda. There are 14 panels in total, all free and open to the public! Finally, we made a special dance tutorial for you to move, stretch, and relax throughout the festival. Join Chanice and Amaya, our incredible instructors from Dancing Grounds, to learn How to Dance the New Orleans Second Line!
We hope you enjoy the fest, let us know what you think about films and programs on Twitter, Facebook, and Instagram, we are curious!