A day at NOFF 2021: Saturday, November 6
Welcome to the second day at NOFF2021! Choose from the 14 in-person screenings listed below or tune into the Virtual Cinema to stream films at home. Click the program titles to buy tickets now!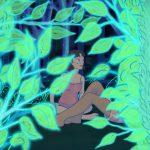 Animated Shorts
Broad Theater sponsored by Film New Orleans, 12 PM
Six short films from around the world showcase varied approaches to animated storytelling, from reflective, personal narratives to an ambitious series pilot focused on sustainability and planetary survival.
---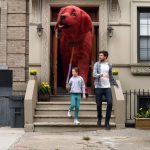 Clifford the Big Red Dog
AMC Elmwood Palace 20, 12 PM

A young girl's love for a tiny puppy named Clifford makes the dog grow to an enormous size.
---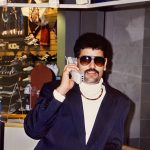 The Sauce Shorts
Broad Theater sponsored by Film New Orleans, 12.30 PM
FREE SCREENING thanks to The Helis Foundation
These documentary shorts represent the diversity and innovation of a new generation of Asian American filmmakers in the South.
---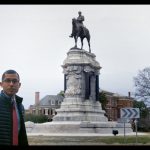 The Neutral Ground
The Orpheum Theater, 2.30 PM

Filmmaker and comedian CJ Hunt investigates why a losing army from 1865 still holds so much power in America.
Director CJ Hunt and filmmaking team will be in attendance for an introduction and a post-screening Q&A.
---
Doc Shorts: Black Love, Black Joy
Broad Theater sponsored by Film New Orleans, 2.30 PM
We all need love, joy and tenderness, especially in these times. These shorts remind us of the beauty of family and the importance of celebrating life. Watch the trailer to 'Wonderfully Made.'
---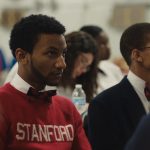 Accepted
AMC Elmwood Palace 20, 2.45 PM

Four high school seniors in rural Louisiana are pushed to their breaking point at an unconventional school made famous for sending its graduates to elite universities.
---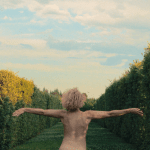 Narrative Shorts: (Comedic)Relief
Broad Theater sponsored by Film New Orleans, 3 PM

Unlikely pairs, misunderstandings, hidden intentions, and all the little absurdities that make human desires and interactions as hysterical as they are charming. Six shorts to take you along a journey of the heart and make you laugh along the way.
'
---
Fruits of Labor + Madame Pipi
Broad Theater sponsored by Film New Orleans, 5.30 PM

Feature film 'Fruits of Labor' – When ICE raids targeting her community threaten to separate her family, Ashley Solis, a Mexican-American teenage girl in central California is forced to become her family's breadwinner.
Preceded by short 'Madame Pipi.' Relatively invisible and underpaid, 'Madame Pipi' follows the lives of Haitian bathroom attendants working in Miami nightclubs. Despite the uncertainty of COVID-19, their remittances coupled with the larger contributions from the Haitian Diaspora fuels more than one third of Haiti's GDP.
---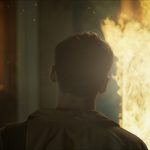 Louisiana Shorts 1: Hitting Home
AMC Elmwood Palace 20, 5.45 PM
A thriller in the midst of an impending hurricane; a sci-fi flavored quest for revenge; finding home in a strange new land; and a clown struggling with his identity–four short films by Louisiana-based and inspired directors.
---
Betye Saar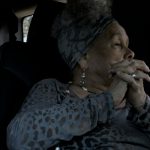 Broad Theater sponsored by Film New Orleans, 6 PM

At age 94 Betye Saar is finally receiving the recognition she deserves for her career spanning the last six decades. Hailed as a pioneer for her collages and assemblage art and influential in the Black Arts Movement, Saar is known for reclaiming and remixing black history. She is famous for works such as The Liberation of Aunt Jemima (1974) in which she reframed the mammy figurine from a derogatory object for the white gaze into a warrior figure by placing a rifle in her hand. Meet the unforgettable woman behind this groundbreaking body of work.
---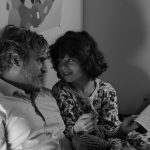 C'mon C'mon
The Orpheum Theater, 7.30 PM

Johnny (Joaquin Phoenix) and his young nephew (Woody Norman) forge a tenuous but transformational relationship when they are unexpectedly thrown together in this delicate and deeply moving story about the connections between adults and children, the past and the future, from writer-director Mike Mills.
In celebration of the 32nd anniversary of the festival and the Opening Weekend Gala of C'mon C'mon, NOFS invites festival All Access Passholders to walk the red carpet with director Mike Mills in attendance and join the NOFF Opening Weekend Red Carpet Party, open for All Access Passholders only on Saturday, November 6, outside the Orpheum Theatre, from 5-7PM. Buy your pass here.
---
Buddy Guy: The Blues Chase the Blues Away
AMC Elmwood Palace 20, 8.30 PM

Buddy Guy transcended his early years sharecropping in 1940s Louisiana to become one of blues music's most influential guitarists.
---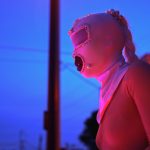 Experimental Shorts: Cinema Reset
Broad Theater sponsored by Film New Orleans, 8.30 PM
From the conceptual and physical landscapes of the African Diaspora, to the visible and invisible forms of Black women's labor, to the passage from spring into summer at the peak of 2020's Black Lives Matter protests, the films in this block are poised, lush, lyrical, and unforgettable reflections of the nuance and complexity of contemporary Black experience.
---
The Worst Person In the World
Broad Theater sponsored by Film New Orleans, 9 PM
Chronicling four years in the life of Julie, The Worst Person In the World examines one woman's quest for love and meaning in the modern world.