A day at NOFF 2021: Sunday, November 14
It's the last day of NOFF2021! We hope you've enjoyed the past ten days of in-person programming. Today, choose from the 13 in-person screenings listed below. And tune into the Virtual Cinema to stream films and film conference programming at home until November 21. Click the program titles to buy your in-person tickets now!
---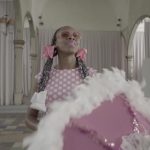 Jury Winning Short Films
Broad Theater sponsored by Film New Orleans, 12:00 PM
This collection of short films includes the 2021 NOFF Jury Prize Winning Short Films from five shorts categories: Animated Short, Experimental Short, Narrative Short, Documentary Short, and Louisiana Short.
---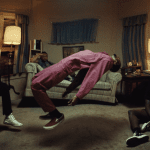 Doc Shorts: Black Love, Black Joy
Broad Theater sponsored by Film New Orleans, 12:30 PM
We all need love, joy and tenderness, especially in these times. These shorts remind us of the beauty of family and the importance of celebrating life.
---
France
AMC Elmwood Palace, 2:00 PM
A celebrity journalist, juggling her busy career and personal life, has her life over-turned by a freak car accident.
---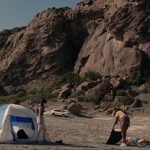 Narrative Shorts: Uprooted
Broad Theater sponsored by Film New Orleans, 2:45 PM
FREE screening thanks to The Helis Foundation.
Life, death, dreams, and nightmares — just a few of the many things that uproot us from our every day and motivate movement. A collection of stories about those who want, or need, to get away.
---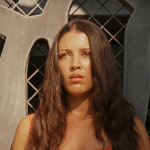 Narrative Shorts: I See You
Broad Theater sponsored by Film New Orleans, 3:30 PM
Seven short films beg the question, what does it mean to be perceived? By your peers, by a lover, by looming danger, or even ourselves. The joy and pain of visibility.
---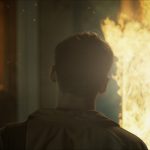 Louisiana Shorts 1: Hitting Home
AMC Elmwood Palace, 5:15 PM
A thriller in the midst of an impending hurricane; a sci-fi flavored quest for revenge; finding home in a strange new land; and a clown struggling with his identity–four short films by Louisiana-based and inspired directors.
---
The Laughing Man
Broad Theater sponsored by Film New Orleans, 5:45 PM
A tragicomic portrait of a part-time actor who's just trying to stay on his meds and off the streets.
---
Refuge
The Broadside, 5:45 PM
Chris Buckley, a veteran and former KKK member and Dr. Heval Kelli, a cardiologist and Kurdish refugee form an unlikely relationship.
---
100 Years From Mississippi
Broad Theater sponsored by Film New Orleans, 6:30 PM
111-year old Mamie Lang Kirkland who survived racial terrorism and segregation returns to Mississippi with her son one hundred years later in an unforgettable journey.
---
King Richard
AMC Elmwood Palace, 8:00 PM
Based on the true story that will inspire the world, "King Richard" follows the journey of Richard Williams, an undeterred father instrumental in raising two of the most extraordinarily gifted athletes of all time.
---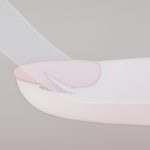 Late Night Shorts
The Broadside, 8:30 PM
This program of whatsit films pushes limits and crosses lines, featuring stories as diverse as Cabbage Patch births, adult video viewing rooms, and man-eating swamp sirens. It's a wild ride, so come buckled and ready for an adventure.
---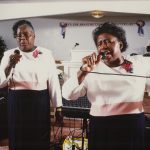 Stay Prayed Up + Sweet Soul
The Broad Theater, 8:45 PM
Feature film 'Stay Prayed Up' – The mighty spirit of one woman and her church gospel noisy crew. Preceded by short 'Sweet Soul.'
---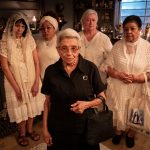 Perfume de Gardenias 
Broad Theater, 9:15 PM
After the death of her husband, 80-year-old Isabel finds new purpose in creatively staging funerals with her neighbor.