A day at NOFF 2021: Saturday, November 13
It's day nine at NOFF2021! Choose from the 14 in-person screenings listed below, including two free screenings, or tune into the Virtual Cinema to stream films and film conference programming at home. Click the program titles to buy your in-person tickets now!
---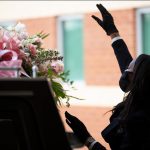 Doc Shorts: There's No Place Like New Orleans
AMC Elmwood Palace, 12:00 PM
Masking, mourning, art-making, protesting–home is more than a place, it's a sense of belonging, of communing together in laughter, love, and sorrow in this special place we call home.
---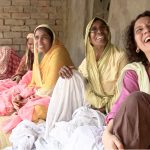 The Bengali
Broad Theater sponsored by Film New Orleans, 12:00 PM 
African-American writer Fatima Shaik crosses deep divides of culture from New Orleans to India searching for the truth in the stories of her grandfathers birthplace.
---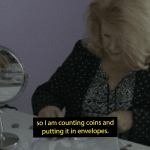 Shared Resources
Broad Theater sponsored by Film New Orleans,12:30 PM
FREE screening thanks to The Helis Foundation
Director Jordan Lord follows their parents over their 5-year-long bankruptcy, as they reckon with the risks of representing and living through debt, dependency, and disability.
---
Doc Shorts: Southern Land and Water
Broad Theater sponsored by Film New Orleans, 2:45 PM
Rich, fertile soil and vast waterways of the American South have attracted, nurtured, and exploited people from around the world. These shorts explore our intricate relationship with this expansive landscape we call home.
---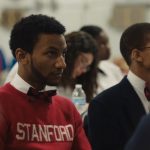 Accepted
AMC Elmwood Palace, 3:00 PM
Four high school seniors in rural Louisiana are pushed to their breaking point at an unconventional school made famous for sending its graduates to elite universities.
---
The Conference of the Birds
Broad Theater sponsored by Film New Orleans, 3:30 PM
After their imaginations are sparked by a medieval Persian poem, three boys in the Florida cane fields reconstruct their daily life as a mythic quest.
---
The Laughing Man
Broad Theater sponsored by Film New Orleans, 5:45 PM
A tragicomic portrait of a part-time actor who's just trying to stay on his meds and off the streets.
---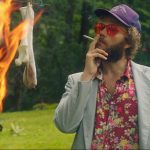 Socks on Fire
The Broadside, 5:45 PM
Director Bo McGuire composes a cinematic love letter to his grandmother as his homophobic aunt and drag queen uncle wage war over her estate in Hokes Bluff, Alabama.
---
Many Fires This Time: We the 100 Million
AMC Elmwood Palace, 6:00 PM
100 million people in the U.S. face economic insecurity – 1 in 3 Americans. New Orleans activist, poet, and educator A Scribe Called Quess? journeys across the country connecting the stories of those fighting for justice
---
Flee (Flykt)
Broad Theater sponsored by Film New Orleans, 6:30 PM
Flee tells the extraordinary true story of a man, Amin, on the verge of marriage which compels him to reveal his hidden past for the first time.
---
Shapeless
Broad Theater sponsored by Film New Orleans, 8:30 PM
Ivy, a struggling singer in New Orleans, slowly transforms into something she can't control. She must confront her fears or risk losing all she has worked for.
---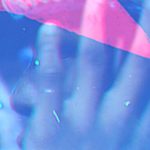 Shorts: We Outside
The Broadside, 8:45 PM
FREE with support from The Helis Foundation
Looking to the enduring cultural connections between New Orleans, the Caribbean and Africa, "We Outside" explores transatlantic masquerade and processional traditions as pathways to collective love and liberation in the face of state, sexual and racial oppression. The people we come to know through these films take their churning emotions and histories and externalize them—loudly, proudly—by taking to the streets en masse, adorning themselves in elaborate costumes, or both. Presented in collaboration with Prospect New Orleans and Third Horizon Film Festival.
---
Encounter
AMC Elmwood Palace, 8:45 PM
A decorated Marine goes on a rescue mission to save his two young sons from a mysterious threat. As their journey takes them in increasingly dangerous directions, the boys will need to leave their childhoods behind.
---
Buddy Guy: The Blues Chase the Blues Away
Broad Theater sponsored by Film New Orleans, 9:00 PM
Buddy Guy transcended his early years sharecropping in 1940s Louisiana to become one of blues music's most influential guitarists.