New Screenings Added for Closing Weekend, Nov 13 -14
We're pleased to announce that the following sessions have been added to the NOFF2021 Closing Weekend lineup. Click on the film titles to book your tickets!
---
SATURDAY, NOV 13
---
Buddy Guy: The Blues Chase the Blues Away
Broad Theater, 9 PM
Buddy Guy transcended his early years sharecropping in 1940s Louisiana to become one of blues music's most influential guitarists.
---
SUNDAY, NOV 14
---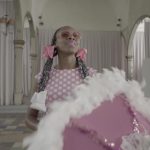 Jury Winning Short Films
Broad Theater, 12 PM
This collection of short films includes the 2021 NOFF Jury Prize Winning Short Films from five shorts categories: Animated Short, Experimental Short, Narrative Short, Documentary Short, and Louisiana Short.
---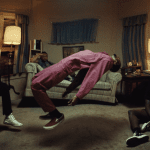 Doc Shorts: Black Love, Black Joy
Broad Theater, 12:30 PM
We all need love, joy and tenderness, especially in these times. These shorts remind us of the beauty of family and the importance of celebrating life.
---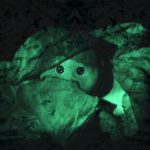 Late Night Shorts
Broadside. 8:30 PM
This program of whatsit films pushes limits and crosses lines, featuring stories as diverse as Cabbage Patch births, adult video viewing rooms, and man-eating swamp sirens. It's a wild ride, so come buckled and ready for an adventure.
---
Stay Prayed Up
Broad Theater, 8:45 PM
The mighty spirit of one woman and her church gospel noisy crew.
---
Perfume de Gardenias
Broad Theater, 9:15 PM
After the death of her husband, 80-year-old Isabel finds new purpose in creatively staging funerals with her neighbor.