The applications for the New Orleans Film Festival's Emerging Voices mentorship program are open until August 17th! The program is designed for giving filmmakers of color in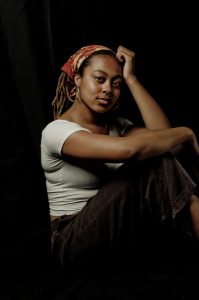 Louisiana greater access to industry gatekeepers and create a more diverse storytelling landscape. Twenty-five filmmakers have joined the program as mentees in the past and as the program turns five this year, we wanted to catch up with some of the alumni to see how they are doing and what direction their career took afterward. Let's start catching up with Emerging Voices 2015 alumni, Zandashé Brown.
How did you decide to apply to the Emerging Voices program?
I was a college student and slightly concerned about the worth of my degree so I started reaching out and looking for other learning opportunities that would put me more directly into a film community that I didn't yet know existed. Writing my first proposal was a learning experience in itself and it helped me understand what things I needed to be thinking about for my project. I had a professor look over it and sent it over, not really expecting to get in.
Where are you at with the project you developed with your Emerging Voices mentor?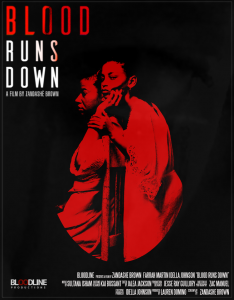 I applied to the Emerging Voices program as a college student in 2015 with a documentary series on Black women artists in southern Louisiana. My mentor, Yvonne Welbon, gave me the criticism I needed to help me realize the story I wanted to tell was in narrative form. As someone who was so new to the world of film, Yvonne and the other mentors in the program helped to demystify the industry for me and taught me the importance of connecting with others. The relationships I formed that year have helped boost me where I am today. Mid-way through the program, I switched projects to a similar narrative short I had been working on and ended up completing it the following year, where it screened at the festival. That small, no-budget student short turned into my last directorial piece, Blood Runs Down, which is now completed and touring the festival circuit with the help of the New Orleans Film Society. (The cover photo is from the premiere of Blood Runs Down as a part of the New Orleans Tricentennial Story Incubator Project Premieres.)
What are some current productions that you see and think "I would've loved to do that" or "I would have loved to be on that team"?
A24 is putting out the stuff of my dreams right now! I think they're telling stories in a very unconventional way and the quality of their works stands across the types of genres and narratives they're working with. I've loved just about every A24 flick I've seen – Moonlight, Hereditary, Good Time, The Witch. That's the type of work I'd like to make. They work with some incredible artists.
What's an #NOFFmoment you will not forget?
I'm always impressed with the scale of the parties that NOFF can pull off. One of my favorite things about attending the festival is celebrating each night with new and old friends.
What are you working on these days other than your own project?
I'm trying to open myself up to be available for other people's work as well. I don't take for granted that so many fellow filmmakers have helped me with my work for low or no pay so when I have the time, I like to try to return that favor. Other than that, I'm always writing and making sure I have an idea on the backburner at the very least.
---
Nice catching up with you, thanks, Zandashé! We are very glad to be a part of your film community and to follow and support your journey as a filmmaker. Best of luck with the festival journey of Blood Runs Down and we cannot wait for your next project to be on the big screen!
Our catching up series will continue with other Emerging Voices alumni, soon. In the meantime, you can apply to the program here, or share it with a friend you think might be interested in applying. We are very excited to meet the next Emerging Voices cohort!