The COOL Cooperative, one of our favorite community partners for the New Orleans Film Festival, has been running a Director's Program which provides funding and production support to a new short film from an alum of the New Orleans Film Festival since 2017.
This year Abraham Felix's script, Win By Two is selected as the third project of the The COOL Cooperative's Director's Program. Win By Two is about a teen losing his basketball dream but finding a silver lining in the end. It will be shot in early June on the Westbank of New Orleans and feature NBA and LSU superstar Tyrus Thomas.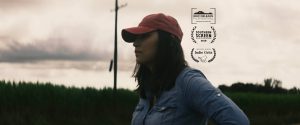 Abraham is currently part of the New Orleans Film Society's Emerging Voices program, which provides mentorship and support to creatives of color in Louisiana. His previous short film, Jane was screened at the 2018 New Orleans Film Festival and the 2019 Indie Grits Film Festival.
The Director's Program offer the opportunity for Louisiana filmmakers to work collaboratively with The COOL Cooperative staff and COOL Creators (students) to develop and produce a new short film in addition to full production funding up to $5,000, and approved in-kind production support. Past filmmakers who have taken part in the COOL Cooperative Director's Program include Samantha Aldana and Sandy Parker.
Thanks to the COOL Cooperative for the support to New Orleans' local filmmakers and congrats to Abraham, we cannot wait to see Win By Two on the big screen!