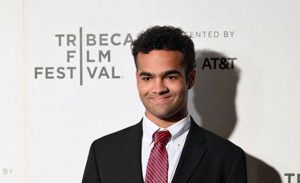 New York's famous Tribeca Film Festival wrapped up last week and the top award: "Best Narrative Film" is coming home to New Orleans with Burning Cane, directed by New Orleans native Phillip Youmans (left). 19-year-old Youmans is the youngest and first African-American director ever to win this award! Burning Cane also won the awards for "Best Cinematography" and "Best Actor" for Wendell Pierce. Burning Cane received the New Orleans Film Society-funded "Youth Grant" through #CreateLouisiana last year.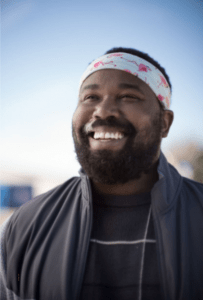 Kenneth Reynolds (right), one of our 2018 Southern Producers Lab fellows, premiered his film Lost Bayou, directed by Brian C. Miller Richard, at the Tribeca Film Festival. Southern Producers Lab brings together emerging, diverse producers from around the American South for an intensive series of workshops, panels, one-on-one mentoring sessions, and networking opportunities.
Last but not least, Jasmin Mara López, our Emerging Voices 2017 mentee and who you met in our last blog post, received the DOCSMX Award with her feature-length documentary project Silent Beauty at the TFI Network at Tribeca Film Festival.
"MUCH LIKE THE CITY IT REPRESENTS, THE NEW ORLEANS FILM SOCIETY PROVIDED ME WITH THE NURTURING SUPPORT THAT I NEEDED TO GROW IN MY CRAFT. FROM THE TUTELAGE AND MENTORSHIP GIVEN THROUGH THE SOUTHERN PRODUCERS LAB TO THE ATMOSPHERE OF CELEBRATION AND CAMARADERIE THEY HOST EVERY YEAR WITH #NOFF, EVERY PROGRAM PROVIDES FILMMAKERS LIKE ME TO GROW, LEARN AND SHARE OUR VOICES.

I CAN SAY WITH ALL CERTAINTY AND SINCERITY THAT THROUGH THE OPPORTUNITIES GIVEN TO ME BY NOFS, MY PROFESSIONAL AND PERSONAL WORLD HAS CHANGED FOR THE BETTER."

– Kenneth Reynolds, Filmmaker, 2018 Southern Producers Lab Fellow
We congratulate Phillip, Kenneth, and Jasmin on their success at the Tribeca Film Festival. We are excited to see and we are here to support more NOLA filmmakers and their stories to reach far and beyond.
Give NOLA Day is tomorrow, Tuesday, May 7th! Will you help us support New Orleans filmmakers with a small $30 donation in honor of the New Orleans Film Society's 30th anniversary this year?
Our goal is to raise $6000 to keep supporting New Orleans filmmakers, and we can get there if 200 people donate $30!

Your tax-deductible donation can help a NOLA filmmaker get one step closer to an #Oscar. Thanks for supporting New Orleans' independent filmmakers and their stories.
Watch the trailer of Lost Bayou below: