This year's film festival is full of diverse films made by filmmakers of all different races, ethnicities, genders, and sexual orientations. #NOFF2019 is proud to showcase 18 films about the LGBTIQ+ experience.
If you love seeing LGBTIQ+ characters placed at the heart of film narratives, here are 10 must see films at this year's New Orleans Film Festival (October 16-23). Festival passes are available here. Individual tickets are available to book/reserve now for festival pass holders and New Orleans Film Society members. Tickets will be on sale for the general public on September 30th at noon CST.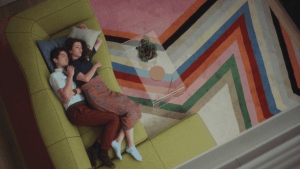 Straight Up is a narrative feature film by director James Sweeney. In this film, gay, OCD Todd finds an intellectual soulmate in the form of struggling actress Rory. In the span of this 95 minute film, audiences see their own insecurities begin to dismantle their relationship, despite their unwillingness to let go of each other.
Read more about this film here & buy your tickets to see it!
Gracefully is a documentary feature film about a drag queen who performed on stage for decades before the 1979 Iranian Revolution. Afterwards, he was banned from performing in any setting. Director Arash Es'Haghi follows his life after the revolution.
Buy a ticket for Gracefully here!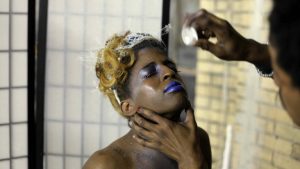 Pier Kids is a documentary feature film that follows three homeless, queer, black youths as they try to find stable housing. These kids navigate the streets, welfare, and their biological families. Director Elegance Bratton hopes to show what happens to gay kids when they are kicked out of their homes and hopes to make viewers understand what it means to be black & queer in a post-Stonewall society.
Click here to find out more about Pier Kids and get your ticket.
In Gay Chorus Deep South, director Charles David Rodrigues follows the San Francisco Gay Men's Chorus as they embark on a tour across the American Deep South. As a response to the anti-LGBTQ laws passed in Southern States, the tour hoped to bring messages of music, love and acceptance to intolerant communities. The film shows audiences how the things that divide us can be erased by music, humanity, and drag.
Click here to buy your tickets to see the film!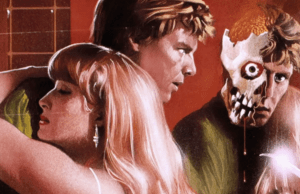 Scream, Queen! My Nightmare on Elm Street tells the story of then-closeted Mark Patton, star of A Nightmare on Elm Street 2, the "gayest horror movie ever made". Director Roman Chimienti shows the tragic turn the star's life took during the homophobic 1980's and his resurgence in recent years.
To read more about Scream, Queen! and buy your tickets to see it, click here.
Director Harrod Blank followed Rusty Tindenberg for eight years in order to make this documentary feature film. In the film, Rusty, an auto mechanic and drag-racing afficionado, guides us through the aftermath of her transition. Why Can't I Be Me? Around You is a film dedicated to the people who are unapologetically themselves.
Click here to find out more about this film.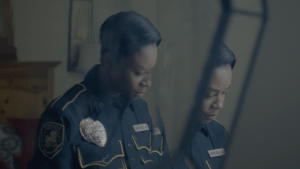 The Long Shadow is making its world premiere at this year's festival. It is a narrative film by director Daniel Lafrentz about a young, female Sheriff's Deputy in rural Louisiana who takes on her town's old money society when the woman she loves is murdered.
Read more about The Long Shadow here.
Short Films with LGBTIQ+ Narratives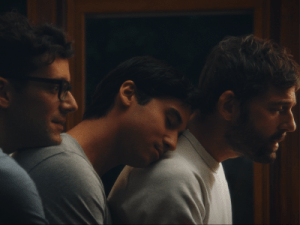 The narrative shorts category of #NOFF2019 includes five films about the LGBTIQ+ community. How Does It Start is about Rain's journey of self discovery as she navigates love, sexuality, and adulthood. Lavender, a film about a young gay man who becomes deeply entangled with a older married couple, is making its Worldwide debut at #NOFF2019. Lockdown is about a 14-year old girl, Marie, who's struggling with her feelings for her best friend. In Other Black Boys, a queer, black college student is forced to confront the mask he wears everyday. In Things the Happen in the Bathroom, a young queer learns how to survive heartbreak in the sanctuary of a bathroom.
Documentary Shorts about LGBTIQ+ Communities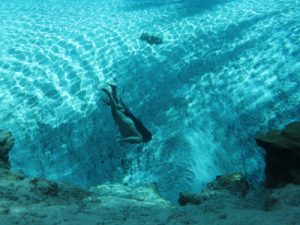 This year's festival will screen four documentary short films featuring LGBTIQ+ people. Bodies Like Oceans is a portrait of self-proclaimed queer, fat, southern freak Shoog McDaneil. Outspoken follows the fight of LGBTQ West Virginians to live without discrimination. Goddess House is about consensual sex work between queer femmes. I Have To Think Of Us As Separate People focuses on the experiences of a cisgendered-transgendered gay couple of filmmakers.
Episodic Content & Cinema Reset Pieces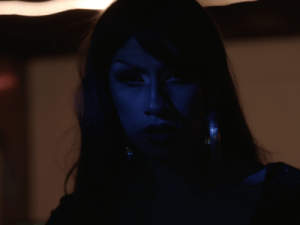 The 30th New Orleans Film Festival will continue to showcase unconventional pieces that break away from what we consider "traditional film". King Ester is part of this year's Episodic Content category. The piece is about a trans woman, Ester, who is struggling to find her way in New Orleans during the week before Hurricane Katrina's landfall. Janus, which will be showcased as a part of the Cinema Reset exhibition, sponsored by Cox, is about the life of a young queer living at the center of the Mexican vogue scene. 
The New Orleans Film Festival has always been dedicated to screening films made by and starring people of diverse backgrounds. #NOFF2019 is no exception. To find out more about these films, and others that will be screened in October, click here. Purchase a pass to experience the festival to its fullest.