The 30th New Orleans Film Festival has curated a slate of very diverse films. Among these are films that tell stories of people fighting for justice in an unjust society. We can learn a lot from these people, who want to create a better life for not just themselves, but also for those who come after them. Join us at the festival, let's watch films, ask our questions to filmmakers and share knowledge.
Here are 5 must see films for every activist at the upcoming New Orleans Film Festival (October 16-23). Film tickets and festival passes are now available here.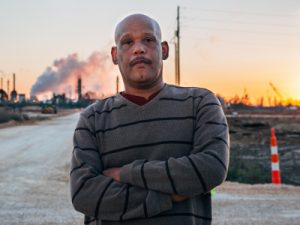 Mossville, Louisiana, a town founded by freed slaves after the civil war, has now become a busy construction site. This town is home to Stacey Ryan. While petrochemical company Sasol bought out all of his neighbors, Ryan refuses to leave. Even with the risk of illness from chemical exposure, Ryan continuously turns down Sasol's offers. In his documentary, Mossville: When Great Trees Fall, Alexander Glustrom exposes the environmental racism plaguing a town that was built on resistance.
Click here to read more about this film and to buy your tickets to a screening of it!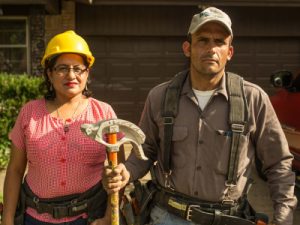 In Building the American Dream, director Chelsea Hernandez captures a movement to fight construction industry injustices that are widespread across Texas. The film is a testament to the courage, resilience, and community of the immigrant workers who build the American Dream.
Read more about Building the American Dream here.
A Woman's Work is a documentary feature film by director Yu Gu. The film follows the legal cases brought forth by two former NFL cheerleaders for gender discrimination. In filing these cases, these women were faced by obstacles, many of which are rooted in conventional beauty and sexuality standards. The film works to debunk the idea that only male entertainers are worthy of respect. 
A Woman's Work will be screened twice at this year's festival. Click here to learn more about the film and to buy your tickets to see it!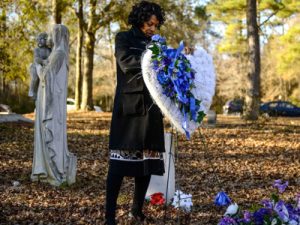 Always in Season won the Special Jury Award for Moral Urgency at Sundance. The film draws audience's attention to the racial terrorism that still occurs in the United States today. Director Jacqueline Olive shows people that, while public lynchings may be a thing of the past, the memory of them lives on. From actors in Georgia reenacting lynchings from the 20th century, to mother Claudia Lacy finding her son hanging from a swing set, racial injustice lives on in modern America. This film is called a must-see for every American.
Read more about Always in Season here, and buy your tickets to see it.
Activist Documentary Shorts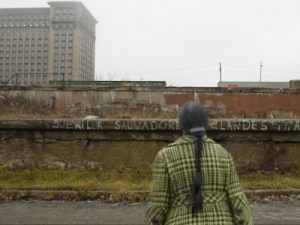 This year's lineup features five short documentary films that showcase different activist efforts. Silence Sam is about the student activist movement to remove the Confederate monument "Silent Sam" from UNC Chapel Hill's campus. Dangerous Times | Rebellious Responses is about an activist's work with Central American civil-war exiles as part of the 1980s Sanctuary Movement. Take Me Home follows one family's fight to keep their home in the midst of a foreclosure crisis in Detroit. Non-Unanimous is making its World Premiere at the festival this year. The film takes a look at the origins, development, and referendum of Louisiana's non-unanimous jury verdict law. We also have L'Eau est la Vie (Water is Life): From Standing Rock to the Swamp – screening as part of our activist-centered Doc Shorts program Recent Unpleasantness: Southern Activism – which follows water protector Cherri Foytlin as she leads us on a no nonsense journey of Indigenous resistance to the Bayou Bridge Pipeline (BBP) in the swamps of Louisiana. 
The New Orleans Film Festival is proud to be showing films that follow activist movements. These films portray efforts by men and women nationwide to create a better society. Read more about these films here and don't forget to buy your pass/tickets to the festival!