Are you looking for quality film suggestions to watch during quarantine? We compiled a list of all feature films now available online that were in the Official Selection of the 2019 New Orleans Film Festival. Until we see you again in the movies, enjoy!
Are you a filmmaker? Click here to share your film with us in consideration for the 2020 New Orleans Film Festival!
Marriage Story | Opening Film | 2020 Oscar Nominee
A stage director and his actor wife struggle through a grueling, coast-to-coast divorce that pushes them to their personal and creative extremes. Stream on Netflix.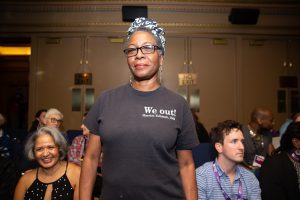 Harriet | Closing Film
From her escape from slavery through the dangerous missions she led to liberate hundreds of slaves through the Underground Railroad, the story of heroic abolitionist Harriet Tubman is told. Rent on YouTube.
Waves | Centerpiece Film
The epic emotional journey of a suburban African American family as they navigate love, forgiveness and coming together in the wake of a tragic loss. Rent on YouTube.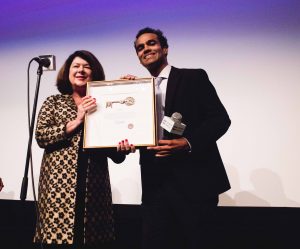 Burning Cane | Centerpiece Film
An aging mother who lives in cane fields of rural Louisiana, is torn between her religious convictions and the love of her son. Directed by New Orleans native Phillip Youmans, the City of New Orleans presented Youmans a key to the city after the film's premiere at the 2019 New Orleans Film Festival. Stream on Netflix.
Swallow | Narrative Features Competition
Hunter, a newly pregnant housewife, finds herself increasingly compelled to consume dangerous objects. As her husband and his family tighten their control over her life, she must confront the dark secret behind her new obsession. Stream on YouTube.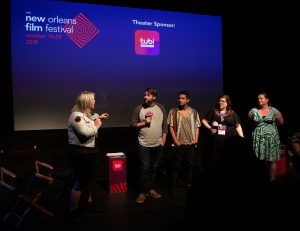 Pig Hag | Narrative Features Competition
Harassed by her sisters and flooded with images on social media, a single, 36-year-old travel nurse obsesses over whether she will ever meet someone. Pig Hag examines whether society's expectations for women may influence their choices and barometer for success. Watch free on Tubi.
Jezebel | Narrative Features Competition
A semi-autobiographical film from writer-director Numa Perrier. It's the late '90s and the internet is still new technology. 19-year-old Tiffany is introduced to the world of online sex-work by her sister. She starts working as a cam girl in order to help her family out financially. Stream on Netflix.
The Body Remembers When The World Broke Open | Narrative Features Competition
Two Indigenous women from vastly different backgrounds find their worlds colliding when one of them is fleeing a violent domestic attack. Stream on Netflix.
Recorder: The Marion Stokes Project | Documentary Features Competition
For over thirty years, Marion Stokes obsessively and privately recorded American television news 24-hours-a-day. A mystery in the form of a time capsule. Rent on Google Play.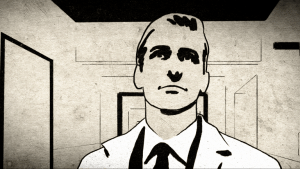 Hunting for Hedonia | Documentary Features Competition
If pleasure was just the push of a button away, would you push it? This film explores how the burgeoning technology of Deep Brain Stimulation (DBS) will impact human identity and our sense of self. Watch on YouTube.
Always in Season | Documentary Features Competition
When 17-year-old Lennon Lacy is found hanging from a swing set in rural North Carolina in 2014, the trauma of more than a century of lynching African Americans bleeds into the present. Watch on PBS.
Scream, Queen! My Nightmare on Elm Street | Documentary Features Competition
With its overt innuendo, leather bars, and a show-stopping dance number, 1985's A Nightmare on Elm Street 2 has been called "the gayest horror movie ever made." This film tells the story of its then-closeted star Mark Patton, the tragic turn his life took during the homophobic Reagan-era '80s, and his unexpected resurgence. Watch on YouTube.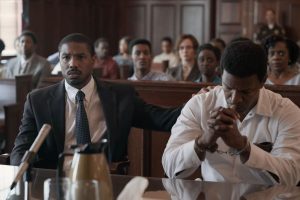 Just Mercy | Spotlight Films Category Audience Award Winner
A powerful and thought-provoking true story, Just Mercy follows young lawyer Bryan Stevenson (Michael B Jordan) and his history-making battle for justice. After graduating from Harvard, Bryan had his pick of lucrative jobs. Instead, he heads to Alabama to defend those wrongly condemned or who were not afforded proper representation, with the support of local advocate Eva Ansley (Brie Larson). Rent on YouTube.
The Report | Spotlight Film
Idealistic Senate staffer Daniel J. Jones (Adam Driver) is tasked by his boss, Dianne Feinstein (played by Annette Benning in an awards-caliber performance) to lead an investigation into the CIA's post-9/11 Detention and Interrogation Program. Stream on Amazon Prime.
Knives Out | Spotlight Film
Acclaimed writer and director Rian Johnson (Brick, Looper, The Last Jedi) pays tribute to mystery mastermind Agatha Christie in Knives Out, a fun, modern-day murder mystery where everyone is a suspect. Stream on Amazon Prime.
Motherless Brooklyn | Spotlight Film
Set against the backdrop of 1950s New York, Motherless Brooklyn follows Lionel Essrog, a lonely private detective afflicted with Tourette's Syndrome, as he ventures to solve the murder of his mentor and only friend, Frank Minna. Rent on YouTube.
A Hidden Life | Spotlight Film
Based on real events, A Hidden Life is the story of an unsung hero, Franz Jägerstätter, who refused to fight for the Nazis in World War II. When the Austrian peasant farmer is faced with the threat of execution for treason, it is his unwavering faith and his love for his wife Fani and children that keeps his spirit alive. Watch on YouTube.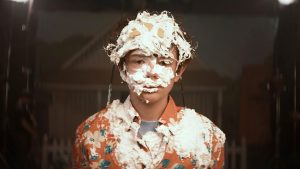 Honey Boy | Spotlight Film
Based on a screenplay by Shia LaBeouf and inspired by his own experiences, Honey Boy centers on Otis, played by Noah Jupe (A Quiet Place) and Lucas Hedges (Manchester By the Sea) as a 12-year-old sitcom star and blockbuster leading-man, respectively. A child of divorce, Otis lives with his dad, a former rodeo clown with broken dreams of stardom (LaBeouf, startlingly transformed for the role), who belittles and dominates his son even as he makes a living off of his acting career. Stream on Amazon Prime.
The Two Popes | Spotlight Film
Behind Vatican walls, the traditionalist Pope Benedict and the reformist future Pope Francis must find common ground to forge a new path for the Catholic Church. Stream on Netflix.
The Aeronauts | Spotlight Film
With Eddie Redmayne and Felicity Jones re-teaming for the first time since The Theory of Everything, The Aeronauts mixes period flourishes and high-altitude thrills. Stream on Amazon Prime.
Ford v Ferrari | Spotlight Film | 2020 Oscar Nominee
Academy Award®-winners Matt Damon and Christian Bale star in Ford v Ferrari, based on the remarkable true story of the visionary American car designer Carroll Shelby (Damon) and the fearless British-born driver Ken Miles (Bale), who together battled corporate interference, the laws of physics, and their own personal demons to build a revolutionary race car for Ford Motor Company and take on the dominating race cars of Enzo Ferrari at the 24 Hours of Le Mans in France in 1966. Rent on YouTube.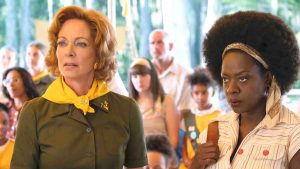 Troop Zero | Spotlight Film
In rural 1977 Georgia, a misfit girl named Christmas Flint (Mckenna Grace) dreams of life in outer space. When a national competition offers her a chance at her dream, to be recorded on NASA's Golden Record, she recruits a makeshift troop of Birdie Scouts, forging friendships that last a lifetime and beyond. Stream on Amazon Prime.
Jojo Rabbit | Spotlight Film | 2020 Oscar Nominee
The new comedy and anti-hate movie from writer-director Taika Waititi (What We Do In the Shadows, Thor: Ragnarok). A young boy in Hitler's army finds out his mother is hiding a Jewish girl in their home. Stream on YouTube.
Follow us on Twitter and let us know what you think about these films!