Our new guest at "Where Are They Now?" interview series is Zac Manuel, winner of the 2018 New Orleans Film Festival Best Cinematography Prize for Louisiana Features with Buckjumping (dir. Lily Keber).
First, let's learn a little bit about Zac's background.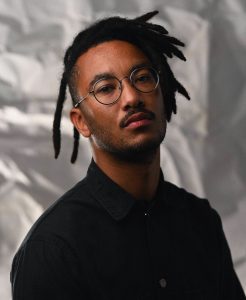 Zac Manuel is an award-winning, New Orleans bred-and-based cinematographer and director whose work in documentary film and music video explores intimacy, Black masculinity, class, identity, and inheritance. His cinematography credits include Buckjumping (New Orleans Film Festival 2018, Winner Best Cinematography), The Earth is Humming (Field of Vision; SXSW 2018), Alone (NYT Op-Doc; Sundance 2017 Jury Award Winner – Best Non-Fiction Film), and America (Sundance 2019 Jury Award Winner), and Time (Sundance 2020). His work as a director has been exhibited at festivals and on platforms around the world, including The Washington Post, BBC, MTV News, Rolling Stone, Billboard, Pitchfork, and many more. Zac's is a grantee of the Tribeca All-Access program, the IFP Documentary Story Lab, and is a recipient of 2017 Create Louisiana Grant, and the 2017 SDF Production Grant for his debut documentary feature, Bloodthicker, which is currently in post-production.
Fill in the blanks: If my life was a film, it would be directed by _______, and I would be played by _______.
Tough question, but the dream team would be Paul Thomas Anderson and Lakeith Stanfield.
When did you know you wanted to be a filmmaker? What/who inspired you to pursue your artistic ambitions?
I started making films in high school, but before that, I wanted to be an illustrator. I've always been interested in visual storytelling and image-making, and film seemed like a logical progression from illustration. When I got to NOCCA, I had a lot of friends who were film buffs, and they'd refer films to me or we'd watch them together. Still to this day, it's my friends and peers who continue to inspire me and turn me on to great works of film.
My favorite spot in New Orleans is _______, and one thing I have to eat while there is _______. 
I do miss a second line on Claiborne while eating chargrilled oysters.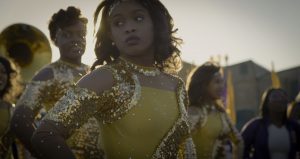 How has your life changed since winning a NOFF award in 2018 with Buckjumping? How has winning changed you or your creative process? How has it affected the film?
That award was an amazing honor to receive, but the shooting of Buckjumping was really a team effort. I felt grateful to be able to contribute to such a beautiful and vibrant film. I think these awards are important moments of recognition and affirmation that let me know what I'm doing is valued and appreciated.
If you had to describe your experience at the New Orleans Film Festival in one word what would it be and why?
Family reunion… which is two words. But, being an attendee to the festival for so many years, I do feel especially held and supported by the team at the NOFS. And I think throughout the year, my community of filmmakers often work so hard, we mostly see each other while we're working, so the festival is always a special time to relax and enjoy the fruits of our labors.
In times like these, where do you draw your inspiration for new work? Are you working on any projects now?
There's an urgency to record the truth of this moment and to illuminate stories of struggle and resistance during a time in which much of the information we're receiving has been filtered and skewed. Being in the field inspires me, talking with other people, and creating images with strangers. I've been processing time a lot differently, which has been interesting to translate into film. During this time, I've been collaborating with my partner, Marta Rodriguez Maleck, on a few short documentary projects here in New Orleans, exploring the work that many of our essential institutions are doing to keep the city running – doctors, hoppers, and RTA operators.
We would like to thank Zac for taking the time to answer our questions. You can follow Zac on Instagram @zacmakesmoves.
Hope you are enjoying these interviews, next in line at "Where Are They Now?" is NOFF award-winning director and producer, Donna Dees.