From modern dance to football, this year's selection of films include ones that tell the stories of athletes from all sports and all walks of life.
Keep reading for 10 films every sports fan must see at the upcoming New Orleans Film Festival (October 16-23). Festival passes are now available here. Individual tickets will be available to book next Monday, September 23 (at noon) for festival pass holders and New Orleans Film Society members. Tickets will be on sale for the general public on September 30.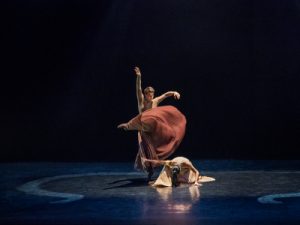 Crafting an Echo is a documentary feature by director Marco Williams. The film takes the audience behind the scenes of the Martha Graham Dance Company, a world renowned modern dance company, as they work with choreographer Adonis Foniadakis on a new piece. We get to see firsthand the challenges of the creative process, as movement styles collide, but ultimately the film showcases the beauty of dance.
Read more about this film and buy your tickets to the screening here!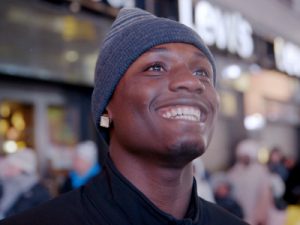 Ringside looks inside the world of Chicago's South Side, through the lens of two young, aspiring boxers. Director André Hörmann followed these two hopefuls and their families for eight years, recording their successes and their failures as they try to break out of the cycle of poverty and achieve their dreams. 
Click here to find out more about Ringside and to get your tickets to one of the film's screenings.
A Woman's Work is a documentary feature film by director Yu Gu. The film follows the legal cases brought forth by two former NFL cheerleaders for gender discrimination. In filing these cases, these women were faced by obstacles, many of which are rooted in conventional beauty and sexuality standards. The film works to debunk the idea that only male entertainers are worthy of respect.
A Woman's Work will be screened twice at this year's festival. Click here to learn more about the film and to buy your tickets to see it!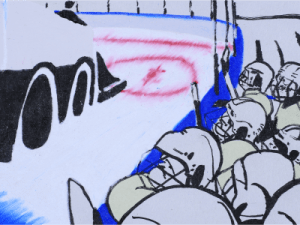 Ice Time (Temps de Glace), an animated short by director Rachel Samson, is a hand drawn reflection about a little girl daydreaming on the sidelines of a hockey rink.
This film will be screened as a part of the Animated Shorts block. Read more about all the Animated Shorts featured at this year's festival here.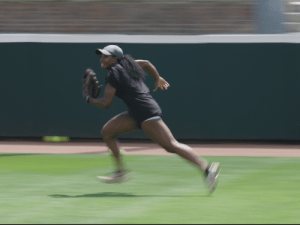 Knocking Down the Fences follows AJ Andrews, the first woman to win a Rawlings Gold Glove, and her struggle to make it as one of the best professional softball players in the world. This short documentary was primarily shot in Louisiana and will be screened prior to A Woman's Work: The NFL's Cheerleader Problem.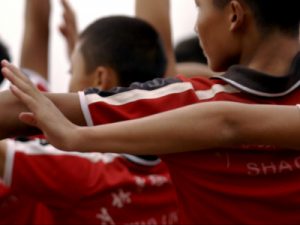 Practice is a documentary short film by Iyabo Kwayana. Filmed near the Shaolin temple in China, it's about how the repetitive rehearsal of martial arts can lead to fulfillment. The film is a guided meditation, without a narrator, that depicts the experiences of the students involved. Practice will be screened prior to the documentary feature Exodus.
Sweetheart Dancers is a documentary short film about the Native American cultural "Sweetheart Dance" contest. It's a story about a couple, Sean and Adrian, who are committed to bring about change within their culture by participating in this contest, which is traditionally only for men and women couples. Sweetheart Dancers will be screened prior to the documentary feature Gracefully.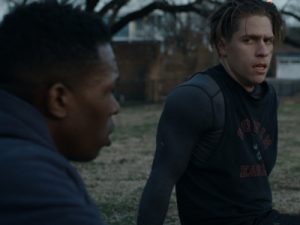 Will "The Machine" is a narrative short film by director Kent Lamm. Set in wintertime Richmond, Virginia, it's about a high school football star, Will, who becomes consumed by ambition. After facing defeat, the demons that keep Will going come to the surface. Will embodies the city of Richmond's tumultuous history.
This film will be screened as part of the short block, "Southern Voices, Southern Rooms". Read more about all the films in this shorts block here.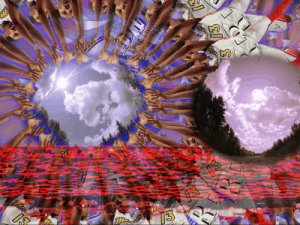 3 Part Horror-mon-ee is making its world premiere at #NOFF2019. This is an experimental short film about Teamer's experience growing up in post-Katrina New Orleans. The film uses images of water, basketball players, and nighttime highways to create a feeling of impending doom like the one Teamer felt during childhood. It's a reminder of the toll Katrina took on a generation of young people in New Orleans.
Click here to read more about 3 Part-Horror-mon-ee and all of the experimental films being screened at #NOFF2019!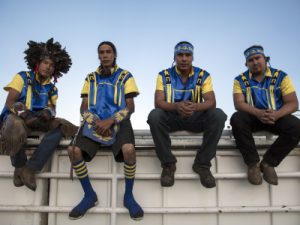 Fast Horse is a documentary short film by Alexandra Lazarowich. It depicts the return of the Blackfoot bareback horse racing tradition through a new event: the Indian Relay. It follows Siksika horsemann Allison RedCrow as she attempts to build a team of racers to take on the best riders at the Calgary Stampede
Fast Horse is part of a Shorts program called "Born Into It: Inheritance and Changing Traditions". Click here to find out more about all the films in this program.
The New Orleans Film Festival will screen 230+ films this year, and 10 of them are about sports. Read about these films and more here & don't forget to buy your pass/tickets for the festival!