New Orleans is a city synonymous with music – after all, it's the birthplace of jazz. So it's only fitting that The New Orleans Film Festival screens films that showcase music and musicians from around the world.
At the upcoming New Orleans Film Festival, Terence Blanchard will be presented with a Career Achievement Award. Blanchard is a New Orleans native, a 6-time Grammy winner, & an Academy-Award® nominated composer. He composed the music for this year's closing night film, Harriet.
If you love music, here are 10 films you can't miss at this year's New Orleans Film Festival (October 16-23). Festival passes and individual tickets are now available here. Also check out our parties lineup with amazing local musicians and DJs here. 
Singular, a documentary feature by Dennis Scholl and Marlon Johnson, chronicles the rise of Cecile Mclorin Slavant, a Haitian-American jazz singer. The film tells Cecile's story, from her Haitian roots to her breakout success, all accompanied by a recording of her smooth voice during a live concert.
Click here to read more about the film!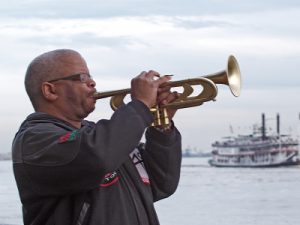 Up From the Streets, a film by Michael Murphy, is making its world premiere at #NOFF2019. This documentary gives audiences a look into the rich history of New Orleans music, and the wide-reaching influence it has around the world. It's a celebration of life through music.
This film also features music from Terence Blanchard, who will receive a Career Achievement Award at the closing night of the festival.
Read more about Up From the Streets here.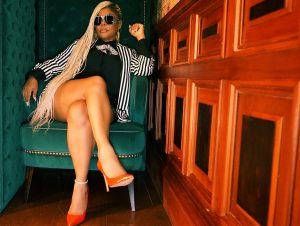 The Remix: Hip Hop X Fashion is a documentary feature by Lisa Cortés and Farah X. This film is the story of how hip-hop changed fashion, ultimately leading to the global rise and popularity of streetwear. It is a testament to African-American creativity and the possibilities of a cultural movement. 
Click here to find out more about this film and buy your passes to one of its screenings!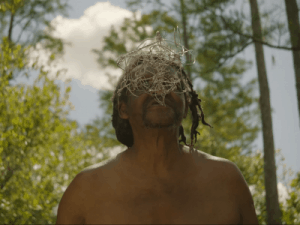 I Snuck Off the Slave Ship is a part of the Cinema Reset category of #NOFF2019. This piece is about Lonnie Holley, an African American artist and dimensional traveler, as she attempts to sneak off the slave ship America.
I Snuck Off the Slave Ship will be displayed as part of the "Micro Cinema" programming at this year's festival. Find out more about this year's Micro Cinema programming here.
The "Black Composer's Trilogy" works to represent and interrogate the archives of three artists. The first in this series, Black Composer Trilogy Part 1: A Quality of Light, is an experimental short film about Daphne Clement, the grandmother of director Madeleine Hunt-Ehrlich. The film follows the story of this woman, who in her lifetime, composed over 100 jazz & classical arrangements.
Click here to read more about Black Composer Trilogy and all the experimental films being screened at this year's festival!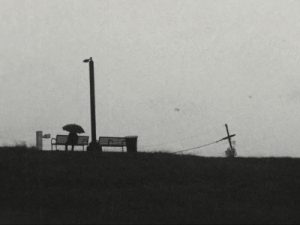 Esplanade is a short film by director David Gamble. It is an avant garde narrative of a journey down Esplanade St. in New Orleans. The film brings music & photography together in a collaborative effort by a jazz musician and a photographer. The film is like walking down a random street, with no destination in mind, just for the fun of it.
This film is part of the "Micro Cinema" programming at this year's festival. Click here to find out more about all of the Micro Cinema selections!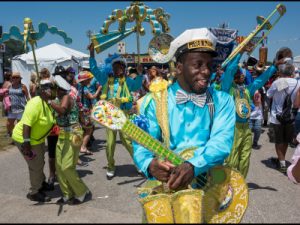 Ole and Nu is making its world premiere at the festival this year. The film, by director Weenta Girmay, follows three members of the Ole & Nu Style Fellas social aid and pleasure club as they reflect on twenty years of style, family, and community. 
This film will be screened as part of the Louisiana Shorts film series "Gris Gris Gumbo Ya Ya". Click here to find out more about all the films being screened in this series.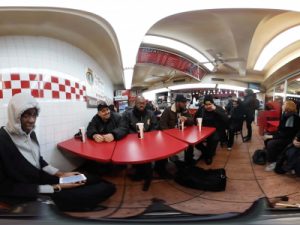 LEGENDARY CYPHERS: A 360° DOCUMENTARY is a 360-degree cinematic experience by director Omotola Omolayole. This documentary celebrates hip hop in its most organic form: the freestyle cypher. 
LEGENDARY CYPHERS: A 360° DOCUMENTARY is a virtual reality experience. Learn more about what to expect from the #NOFF2019 virtual reality exhibitions here.
Unfair is a short film by Marion Hill and Stash Marina. The film is about a party in a laundromat that celebrates the beauty of dark skin.
This film is part of the Narrative Shorts block Fashion Conscious Shorts, see the full shorts block and get your tickets here!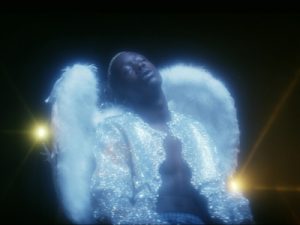 The New Orleans Film Festival has an entire category for Music Videos. This year's lineup features 8 unique music videos. Everything's For Sale is a visual compilation of artist Boogie's first studio album. The Kids Are Alright by Chloe x Halle is an avant garde film loosely based on the story of Babel, telling a tale of identity and individuality. Searching For Wonder is a music video by Greg Osei that explores the power we have to rediscover ourselves through our ancestors, their gods, and our culture. T.S.S.P by CHRISTEENE is an acid trip through the Toronto performance collective HOTNUTS' world. The video for Limones by Deseisaocho la banda is about the journey Nadir makes through the villages and mountains, crossing paths with the creator of life along the way. Kelsey Lu's Due West is about the things we leave behind in hopes of what's ahead of us. Get Mine is a surreal fairytale where two spirits come together to explore love and human relationships. Cousin John by The Arrival is a film posing as a music video, about the residents of the Carrington House Hotel.
Music is such an integral part of film, so why not make films about music? Read more about these films here, and don't forget to buy your pass/tickets to #NOFF2019!