Don't Miss These Free Film Screenings at the 29th New Orleans Film Festival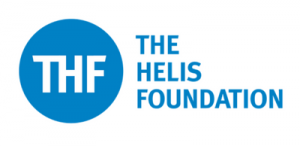 Access for all to quality art and varied perspectives is critically important to us. With support from The Helis Foundation and our community partners, NOFF makes a number of festival film screenings free for anyone to attend, and distributes hundreds of complimentary entries to ticketed events, removing cost as a barrier to accessing the stories of our time. Look for The Helis Foundation logo adjacent to free films at #NOFF2018. But films aren't all that's free at #NOFF2018–– anyone can attend a number of Filmmaker Forum events, and visit our festival HUB to experience our music video lounge, virtual reality and new media projects.
Buckjumping
dir. Lily Keber | 80 mins. | USA | 2018 | WORLD PREMIERE
Sunday, October 21, 7:00PM, The Orpheum Theater
The World Premiere of Buckjumping on Sunday, October 21, 7PM at the Orpheum Theater will be NOFF's largest free screening to date, inviting an audience of 600+ for a celebration of New Orleans' unique and storied dance traditions. Showcasing performances by the Mardi Gras Indians of the Creole Wild West, the Nine Times Social Aid and Pleasure Club, Edna Karr High School's dance team, and interviews with local legends like DJ Jubilee, Mannie Fresh, and Mia X, this is the second feature by New Orleans filmmaker Lily Keber (Bayou Maharajah).
---
FREE DAY AT THE NEW ORLEANS ADVOCATE
SUNDAY, OCTOBER 21ST
The following films make up the line-up on Sunday, October 21st as a part of the Free Day at the Advocate, made possible by The Helis Foundation.
Laila at the Bridge
dir. Elizabeth Mirzaei, Gulistan Mirzaei | 96 mins. | Afghanistan, Canada | 2018 | US PREMIERE
Sunday, October 21, 1:45PM, The Advocate
Tuesday, October 23, 1:15PM, The Advocate
Laila Haidari survived child marriage and her own traumatic past to battle one of the deadliest problems in Afghanistan – heroin addiction.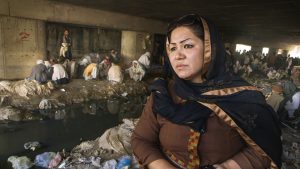 Presenting Sponsor                         Supporting Sponsor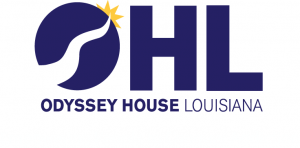 Pig Film
dir. Josh Gibson | 60 mins. | USA | 2018 | US PREMIERE
Sunday, October 21, 4:15PM, The Advocate
Tuesday, October 23, 3:45PM, The Ranch Theater at CAC
In an empty world, a solitary female mechanically follows the protocols of a factory hog farm. Her labors are sporadically punctuated by musical rhapsodies as she moves toward the impending end. Is it the end of the world, a program malfunction, or the beginning of a film?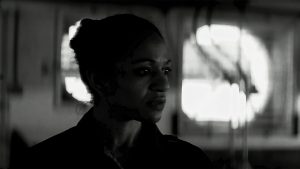 Jaddoland 
dir. Nadia Shihab | 90 mins. | USA, Kuwait | 2018 | WORLD PREMIERE
Sunday, October 21, 6:30PM, The Advocate
Monday, October 22, 1:00PM, The Advocate
A visit to her mother's home art studio in Texas prompts the filmmaker to explore the meaning of home and the search for belonging across three generations of her Iraqi family.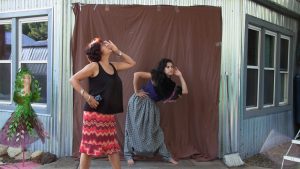 Chained for Life 
dir. Aaron Schimberg | 91 mins. | USA | 2018
Thursday, October 18, 3:00PM, NOFF Main Theater at CAC
Sunday, October 21, 9:00PM, The Advocate
A beautiful actress struggles to connect with her disfigured co-star on the set of a European auteur's English-language debut.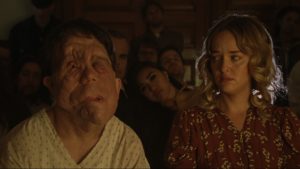 ---
Don't miss free screenings for the following films and film programs, taking place at venues across New Orleans, including the NOFF Main Theater at the CAC, The Ranch Theater at the CAC, the Orpheum Theater, and the Broad Theater.
Call Her Ganda
dir. PJ Raval | 98 mins. | Philippines, USA | 2018
Saturday, October 20, 3:45PM, The New Orleans Advocate
When Jennifer Laude, a Filipina transwoman, is brutally murdered by a US Marine, three women intimately invested in the case–an activist attorney, a transgender journalist and Jennifer's mother–galvanize a political uprising, pursuing justice and taking on hardened histories of US imperialism.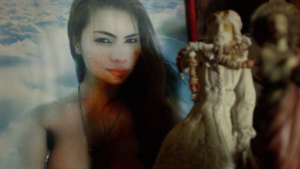 Dawnland
dir. Adam Mazo, Ben Pender-Cudlip | 86 mins. | USA (Wabanaki Territory) | 2018
Saturday, October 20, 3:45PM, The Broad Theater
A story of stolen children and cultural survival: inside the first truth and reconciliation commission for Native Americans.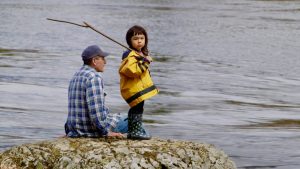 Man Made
dir. T Cooper | 97 mins. | USA | 2018
Monday, October 22, 8:45PM, The Broad Theater
Wednesday, October 24, 6:30PM, The Broad Theater
Man Made traces the lives of four transgender male bodybuilders as they prepare to step on stage at the only all-trans bodybuilding competition in the world.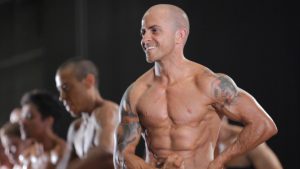 Nailed It 
dir. Adele Pham | 59 mins. | USA, Vietnam | 2018
Monday, October 22, 6:30PM, The Ranch Theater at CAC
"Nailed It" chronicles the genesis and legacy of the 40 year Vietnamese nail salon and its influence on an $8 billion-dollar American industry.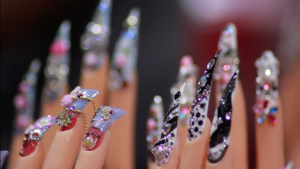 Science Fair 
dir. Cristina Costantini, Darren Foster | 90 mins. | Brazil, Germany, USA | 2018
Friday, October 19, 2:00PM, The Advocate
Tuesday, October 23, 11:00AM, NOFF Main Theater at CAC
Nine high school students from disparate corners of the globe navigate rivalries, setbacks, and hormones on their quest to win the international science fair. But only one can be named "Best in Fair."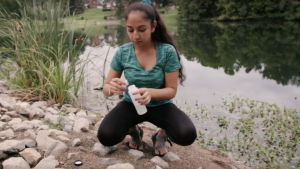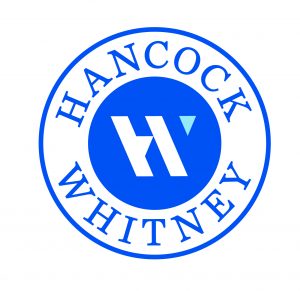 Series + Episodic Content Program
Saturday October 20, 6:15PM, The Advocate
From webisodes to TV pilots, this year's crop of serialized goodness.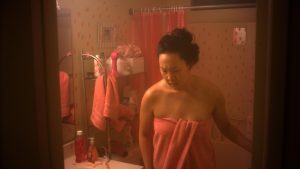 The Helis Foundation is a Louisiana private foundation, established and funded by the William Helis Family. The Art Funds of The Helis Foundation advance access to the arts for the community through contributions that sustain operations for, provide free admission to, acquire works of art, and underwrite major exhibitions and projects of institutions within the Greater New Orleans area.