The 30th-annual New Orleans Film Festival begins next Wednesday, October 16th! As the New Orleans Film Society staff, we couldn't be more excited and proud about the program we are about to share with you. We have been working tirelessly for months to bring together a lineup of 240 films and many other events. It is a packed schedule and it might get a little overwhelming to decide how to plan your day. That's why we decided to put ourselves in your shoes and make daily itineraries for all 8 days of the festival. Here we go, maybe some of our staff picks will inspire your personal schedule: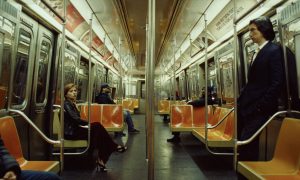 Day 1 – Wednesday, October 16th
Today's the first day of the 30th New Orleans Film Festival and I am very excited! Cannot wait for the  Opening Film: Marriage Story at the Orpheum followed by a second line to the Opening Night Party at the Gallier Hall. So I got up early, got my suit out for the night and now I am on the way to the festival HUB at the CAC. There are no screenings during the day today so it's a great day to get ready for the film marathon ahead. At the HUB, I pick up my festival pass and print out all the tickets I booked online! Plus, festival merch this year is really cool and I need to get a t-shirt and a tote bag to wear during the fest. There's even an official festival candle! – Zaf Yumru, Director of Marketing and Communications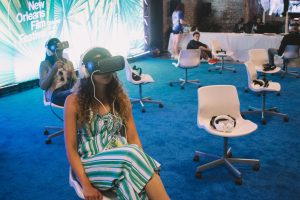 Day 2 – Thursday, October 17th
Today's the first full day of events at #NOFF2019. I'm most looking forward to checking out the Festival Hub, because it's also the first day to experience Virtual Reality as part of the festival's Cinema Reset program. Plus it's free. Conveniently, my next stop is right there at the Hub for the Animated Shorts program, playing at 2:30pm at The Ranch Theater. I print off my tickets at the box office and head straight in. While there's so many great sessions on tonight, I decide to go to the Queer Bodies Queer Selves shorts program at 9pm, as it's also free and followed by a Q&A moderated by Mamone of @queerappalachia, an Instagram account I follow. Afterwards, I head to the Filmmaker Welcome Party at the Drifter Hotel featuring DJ Nice Rack and a performance by New Orleans' only all drag flag troupe, the Flaming Flagettes! – Stephanie Tell, Publications Manager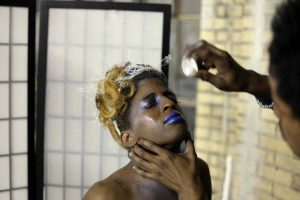 Day 3 – Friday, October 18th
When I've got a free day at the fest, I like to see a little bit of everything, and NOFF's Friday is packed with all sorts of good stuff. I'd kick things off with our Meet the Programmers panel at Gallier Hall to hear some insider info from my colleagues working at festivals across the country, then head over to the CAC to cheer on some visiting filmmakers who are pitching their film ideas to a panel of industry judges at our SouthPitch competition. After that, I'd hit up Cinema Reset in the CAC to check out some VR experiences, cutting-edge video installations, and maybe a block or two of shorts in the microcinema. The evening's all about movies, and I've got some decisions to make: there's Waves and TEST PATTERN, two great dramas by young American auteurs. For late night, there's punk-rock feature A Great Lamp, or Pier Kids, an LGBT doc with attitude. Or a very nice shorts block by the name of 69 Minutes. For a guy like me who wants to see it all, there's no end of options. – Jon Kieran, Programming Manager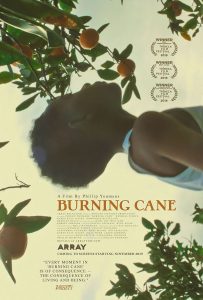 Day 4 – Saturday, October 19th
There's nothing like celebrating a Louisiana film on the big screen, and Orpheum's is the biggest in the Big Easy, so why not spend your day there? Up from the Streets pays tribute to New Orleans Musical Legacies. Then Mossville: When Great Trees Fall tackles one man's act of resistance to preserve his home and health in South Louisiana as both are impacted by a massive petrochemical plant. And Saturday night, the Mayor of New Orleans will honor young director Phillip Youmans on the Orpheum's stage–– his award winning film Burning Cane was shot while still in high school at NOCCA. After that epic day of Louisiana film, our All Access and Weekender Passholders will celebrate the 60+ films–– about 26% of our #NOFF2019 line-up–– that were shot right here in Louisiana with some homegrown hip hop and bounce vibes. Musical acts at the It's Lit Party include several of the 60+ Louisiana musicians pitching esteemed music supervisors for real placements in film and television shows. – Fallon Young, Executive Director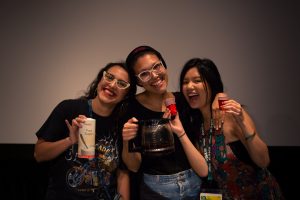 Day 5 – Sunday, October 20th
I love a good bargain—and you can't beat free. So today is my day! All screenings and events at the Blue Orleans Theatre at the Advocate are absolutely free today: four film programs back to back, including an incredible Canadian film about the unexpected bond between two First Nations women, in addition to two moving documentaries and a program devoted to pilot episodes of new, original series. And afterward, don't forget the return of the festival's unique game show—Caffeinated Underrated—a uproarious comedy show where contestants try to pitch their favorite underrated film without using hackneyed expressions while under the influence of copious amounts of espresso. All that programming for free—my kind of day! Hope to see you out and about. – Clint Bowie, Artistic Director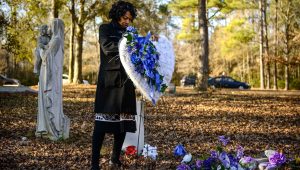 Day 6 – Monday, October 21st
An insider tip about the festival? Monday's my favorite day. All the craziness of the weekend is fun, but there's nothing I love more than a quiet day at the movies by myself. I'd start with Always in Season, an incredible documentary sure to be followed by a fascinating discussion at the CAC. After that I'd make my way to the CAC Hub to check out the Virtual Reality and Microcinema while the lines are (relatively) shorter. There are also unbeatable shorts programs at the CAC theaters all day! If you're waiting until after work, you won't be missing out. Check out Recorder: The Marion Stokes Project to learn about the radical black activist who preserved television news history forever. Make sure you take a friend to see Why Can't I Be Me? Around You because you'll need someone to talk to about the queer hot rod America you never knew existed. Then boogie down to the Vintage Rock Club at 10 PM to see your favorite filmmakers (and staff) singing their hearts out at Rock'eoke! – Kate Mason, Programming Manager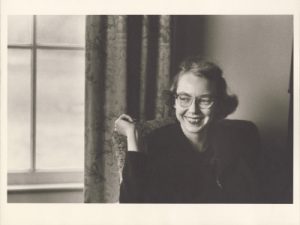 Day 7 – Tuesday, October 22nd
The second to last day of the festival might seem like a good time to sit back and reflect on your #NOFF2019 experience before closing night, but there are still tons of great thought-provoking films to check out.
I'd probably start my day off at the Blue Orleans Theater with Doc Shorts: Conversation with History which is a boundary pushing and genre bending documentary program about what history can look like. Afterwards I'd stick around to catch Flannery and explore the complex contradictions of Flannery O'Connor's life and work. Later, it's time for a sun drenched tour of Havana rooftops with Havana, From on High playing at the Tubi Theater. I would end my day at The Ranch Theater to bask in the transcendence of Terrence Malick's A Hidden Life which is one of my most anticipated films of the year. – Sergio Andrés Lobo-Navia, Technical Director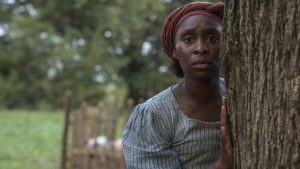 Day 8 – Wednesday, October 23rd
After a whirlwind seven days of screenings, panels, parties, and special events, I like an easygoing schedule on the final day focused on films, films, films. You can see the future of the medium in the Experimental Shorts program and thought-provoking cultural commentary in shorts programs like Observe & Control, Rude Imaginings, The Horror, and Born Into It. Clearly I love shorts! The kiss-off to our 30th anniversary fest will be Kasi Lemmons' Harriet, starring present-day icon Cynthia Erivo, and playing at the Orpheum Theater. We're thrilled to present New Orleans native, 6-time Grammy winner and Academy Award®–nominated composer Terence Blanchard with a career achievement award at the screening. With a full heart, I plan to drink copious amounts of prosecco at our Closing Night party with NOFF All Access passholders. Cheers to 30 more! – Jennifer Samani, Development Director
8 people, 8 amazing days at #NOFF2019. Let us know about your schedule on Twitter @NOFS or if you want more recommendations, shoot us a DM on Instagram or Facebook. Looking forward to seeing you soon at the festival!